You Can Listen to This Article Here
How To Manage Your Bankroll In Poker
Poker is considered to be one of the most popular card games worldwide from fancy casinos in Las Vegas or Hong Kong to intense tournaments online; people just cannot stop pouring their money into the game.
But let's get real, if you are reading this article, you have been clueless as to how to manage your bankroll in poker and have been losing way too much lately.
Well, that is nothing to be ashamed of. Everything takes time to learn. So, why not lets our guide put you on the right track first?
The Factors That Can Affect Your Game
The exotic game: Poker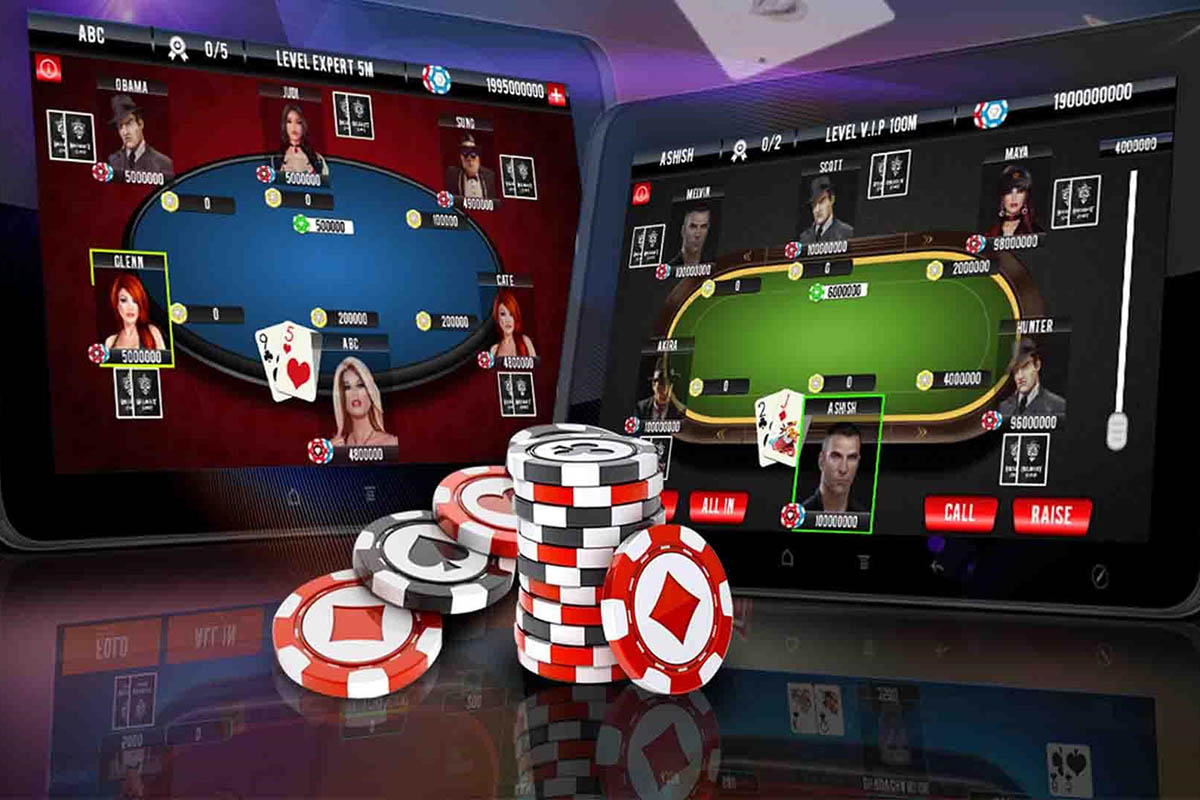 Now, you have already known that "bankroll" is the amount of money you are willing to lose.
Pros players often split the bankroll into 100 portions, and for each round, they will only "buy-in" 1% of their total bankroll.
In a pọker match, many different variables could affect your bankroll. The more variables you see in the game, the more risk you are taking.
Therefore, even for people who have played pokers for years, sometimes find themselves struggling with their financial problems.
Online poker vs. real-life poker
A game of online poker
Now, let's be honest and straightforward; online pokers are MUCH, MUCH HARDER than real-life pokers.
Sure, online pokers like games can be tempted because all you have to do is sit at home and start the game.
Some game dealers even allow users to change the rewards into real money.
But there is a big problem! The essential strategy in poker is to look directly into the eyes of your opponents and predict their potential next moves, which you cannot do online.
Missing face-to-face contact could make you feel harder to decide whether to call or fold.
Tournaments vs. cash
Tournaments poker
"Tournaments" have a lot more variables than "cash," and as I mentioned above, the more variables, the harder it is for you to manage the game.
It could lead to some situations that you didn't see coming and took you some big money in return.
In the worst case, you might go bankrupt for choosing the wrong format to play.
Hyper turbo vs. turbo vs. regular
Relying too much on luck is one of the most common mistakes among poker beginners.
The gambling risk that you take on the "hyper-turbo" format is much bigger than the "turbo" and "regular" form.
For bankroll management, this is the most significant factor that could affect you.
Face it, even some of the world's best players going through losing streaks that could last for months.
In short, when you have set foot in the poker world, bad lucks are real, and it can befall anyone letting their guard down!
And, again, if you can not put yourself in the right format, bankruptcy is inevitable.
Your competitors
First, you need to know that the number of variables in the game is inversely proportional to the number of players.
And, one more time, more variables, more risks to take
Secondly, if you were playing against the same players over and over, you might become too predictable.
At first, your playing is excellent, and you always win. But do not get too cocky, as you can fall from champion to loser sooner than you think.
The opponents could pick up your playing style over each match and started to build an effective strategy against you.
How To Manage Your Bankroll? Based on your affordability
Divide your money
If you are leading a well-off life, and money is not a problem for you; then, go for as much as you want. Nothing can stop you.
But, if you are just an average person with average monthly income, you might want to separate the money for your essentials to your gambling passion.
It is all about budgeting and understanding where your money is going. You should set a bar for yourself, dividing your income into small parts.
For example, 50-30-15-5. 50% of the money is for your needs, 30% going for wants, maybe 15% for savings in case of emergencies, and come at last is 5% for gambling.
If you have to work every day to pay your bills and don't want to be broke, keep in mind that it is important not to put all your money in one basket and throw it all into poker.
Know your limit
Navigate your self-skill in the game is extremely important!
If the games are too tough for you, it is impossible to win. Let's say you are now among the top 10 greatest poker players in your area (but if you are reading this, you probably are not), but all your opponents are in the top 5.
They just happened to be better than you, and there is nothing you can do about it!
It would be best if you were self-aware enough to look around the table and figure out where your place is and whether you should retreat.
Don't be too cocky, or you will soon run out of money!
Always play within the bankroll
It must be really tempting to rush into a brand new round with all of the huge money raise, call action, millions of dollars in the prize pool; you feel like you can earn big money from this and don't even care about bankroll anymore.
You decide to go hard or go home, and you go with all the money you have, even when the buy-ins are out of your reach.
Be careful when you decide to call, it could cost you a lot more than your bankroll can afford.
Some people lost their cars, their houses, or even ended up in jail because of all the debt caused by a game of poker.
Move down your stake when necessary
Don't feel ashamed. If your bankroll has decreased significantly, don't hesitate to reduce your stakes so that they can fit your affordability.
For example, you have 50$, and you play at 0.01/0.02$ stake with 2$ buy-in.
After a few rounds, you win and have 100$ bankroll, so you decide to go for a higher stake at 0.02/0.04$ with 4$ buy-in. Unfortunately, you lose and only have 50$ bankroll left.
Now, you should lower your stake to ensure your money and consider going back to the original stake rate.
All things considered, knowing the right moment to stop is a life-saving skill that all poker players should have.
Conclusion
There you go, all of the key ideas you should know on how to manage your poker bankroll.
We hope that you are now equipped with enough techniques to answer the question "How to manage your bankroll in poker for beginners."
Thank you for reading, and don't forget to tell your poker partners to check this out so that they no longer have to worry about coming out of a match empty-handed.