Getting Online Business Off the Ground? Here's How to Advertise Your Online Business
Undeniably, the last few months have been hard on everybody. However, some might have taken this opportunity to finally turn an idea, a passion, or a side hustle into a real business.
If you have done all this or you are in the process of launching your business, congratulations! However, once your website is live and your store is open for business, it is time to start greeting an audience. Remember that the first customers are the most important ones when trying to build a solid customer base!
In this case, you should consider what marketing channels are available to you. If you are operating on a budget, you might be thinking about just creating a social media community and a newsletter. But there is much more to it than just a post on Instagram!
So, you must design the journey your customers will go through. Where will they find out about your company? What is the next step that they will take? While it can be difficult to foresee all this, you should understand your target market and attract the consumers in those demographics.
Once you have created a specific campaign, you can start expanding your marketing campaign across other channels. In the comprehensive infographic below, you will find all the potential channels and tools you can use to increase your business's visibility and customer reach. Just don't forget to track all the results that come from your marketing effort and evaluate them! These marketing insights can tell you a lot about where to invest your money!
Here's How to Advertise Online Business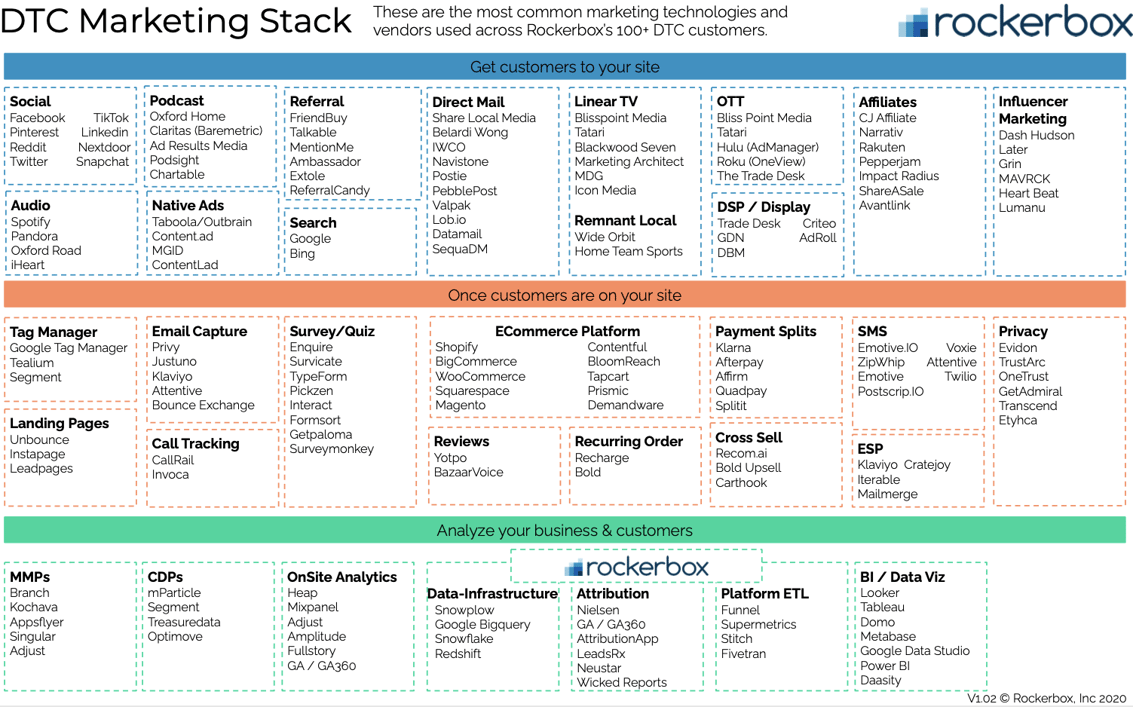 Infographic designed by Rockerbox