Alternative Treatments For Drug Addiction
Humans are rational beings and have the free will to make choices. It isn't any wonder then that people who are addicted to drugs and other substance abuse are oftentimes misjudged for lacking the strong will to resist this addiction right at the onset.  While the judgment can be valid, many factors predispose one to addiction.
Drugs are not at all harmful when properly prescribed and regulated. But when stolen or more than what was prescribed, the problem can start from there. Is there anyone you know who struggles and is still struggling to battle drug addiction? Addiction treatments in Texas can help you with this.
Is there any way out to this far cry battle? Can one recover and still lead a productive life after the hook to addiction? Let us first describe drug addiction and its effect physically, mentally, emotionally, socially, and even spiritually.
Drug Addiction
Drug addiction is defined as a chronic, physiological, or psychological disorder manifested by the compulsive seeking of the habit-forming substance that only more of that substance can satisfy. The urge to stop is so hard that people addicted opt to its' continued use regardless of the adverse repercussions.
Initially, substance abuse is done voluntarily. According to NIDA, people take drugs to feel good for pleasure purposes, feel better due to stress-provoking situations, and do better to improve performance, such as in sports and out of curiosity or peer pressure. As the adage goes, curiosity kills the cat. Hence, let us determine the effects of drug addiction.
Effects of Drug Addiction: Decline in Health
Addiction can affect a person's long- and short-term health. Addiction induces a lack of concern for personal hygiene. It can also lead to hypertension and breathing problems. Moreover, the most alarming effect of addiction is that it can destroy your brain. It impairs your learning, judgment, memory, and decision-making. If untreated, it can even result in death.
Regulation is Hard to Resist
Despite the knowledge that addiction is harmful to the body, one can hardly regulate the urge to use the substance over and over. With continued use, it can seriously impair a person's ability to exercise self-control, making quitting seems next to impossible, even for those who want to.
Unexplained Change in Personality and Social Relationship
Addiction diminishes a person's motivation to accomplish a task at home, school, or work. They tend to be irritable, agitated and want to isolate themselves from people.
Gets You into Trouble
Due to impaired self-control, one will do everything to satisfy the urge, even to the point of lying and stealing. Since brain functioning is altered, one can do risky activities such as driving under the influence, which is punishable by the law. Worst is, one can commit crimes and harm other people without the intention to do so. Making one prone to face legal charges.
Alternative Treatments For Drug Addiction
It is said that drug addiction is a family disease because one person may use it, but the whole family suffers. However, a strong support system from family members can go a long way to help one recover from addiction.
The road to recovery will not be a bed of roses. Still, there is an iop in Sugarland that's willing to help, and there are alternative treatments available to complement the medical treatments available. If you or any of your loved ones need treatment, please consider alternative treatments to complement a recovery program.
What is iop treatment? An intensive outpatient program (IOP) is a sort of treatment that addresses addictions, depression, eating disorders, and other types of dependencies without requiring detox or round-the-clock care or supervision. IOP treatments require patients to visit a treatment center multiple times a week for a few hours each time.
Animal Assisted Therapy
Pets are great companions when people face tough and trying times. The bond between animals and humans provides therapeutic effects that could help one recover at a faster rate. Animal-assisted therapy is an alternative treatment plan that involves animals. The most common animals that help in the therapy are dogs (canine-assisted therapy) or horses (equine-assisted therapy).
There must be specific therapeutic goals, strategies, and outcome measures to maximize the benefit of this therapy. Activities such as establishing bonding with the animal, taking care of it, bathing it, cuddling, and walking with it can help develop a sense of empowerment for the client. Many rehabs incorporate Animal-assisted therapy into their recovery program. The therapists will also help clients process the experiences before, during, and after spending time with the animals.
Art Therapy
Art is a powerful form of self-expression that is therapeutic and relaxing. It is an experiential therapy that uses paint, crayon, pencil, pens, clay, beads, yarn, paper, and many more. Clients who will undergo this session don't have to be exceptionally talented to benefit from it. Emotional wounds that scarred the hearts of people who underwent addiction can be profound and may remain underneath their hearts.
Art speaks where words are unable to explain. Hence, the focus of art therapy is more on the art created and the responses that can be generated from it afterward. Doing an artwork enables one to express the true mirrors of their mind. Letting the clients release those unearthed emotions deep inside can be phenomenal. Therapists can help generate these emotional responses after the artwork sessions.
Alternative Treatments For Drug Addiction: Music Therapy
Music can somehow heal the wounds that medicine cannot touch. It can find its way to the secret places of the soul. Where words fail, music can speak. It reignites a person's creativity and helps set positive vibes, making it also a powerful tool for recovery.
In music therapy, clients can listen to music, play instruments and write or arrange music. Being in a music therapy program enables one to release their energy while playing an instrument, cultivating creativity in writing music, and fostering interaction with other musicians.
These are just some of the alternative therapies Taylor Recover, an iop in Sugarland, incorporates into their recovery program. Recovery is not a one size fits all approach. It is achieved through various approaches to therapy.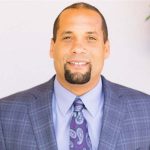 Court is the program director for detox and addiction rehab treatment facilities. He helps others focus on a lifestyle of sober living with a healthy diet and exercise, and many other mental and physical health habits.
Check more on Youtube.