Planning For Your Long-Distance Move
Moving across your city or even across your state to a new home is challenging enough, but when you're making a move into a neighboring state or across the country – that becomes an entirely different matter altogether. Along with the usual considerations that come with moving day, you have a whole new list of things to do before and after the trucks arrive. 
First, Plan your Move Within the Time you Have
This means that while we all wish we could have six months' notice for our move, this doesn't always happen and at times that move may well need to happen within a few weeks as opposed to months. In either scenario, you want to be as prepared as possible. This includes going over contracts with your movers, service providers, etc.
If it's possible, it actually pays to have you or your partner or a friend head to the new property a couple of days before moving day – and send a fridge with them. This idea can make your family's arrival in your new home even more comfortable. Make sure that the fridge is packed with snacks and food, soft drinks, and comfort food. 
CREATE A SOLID FINANCIAL PLAN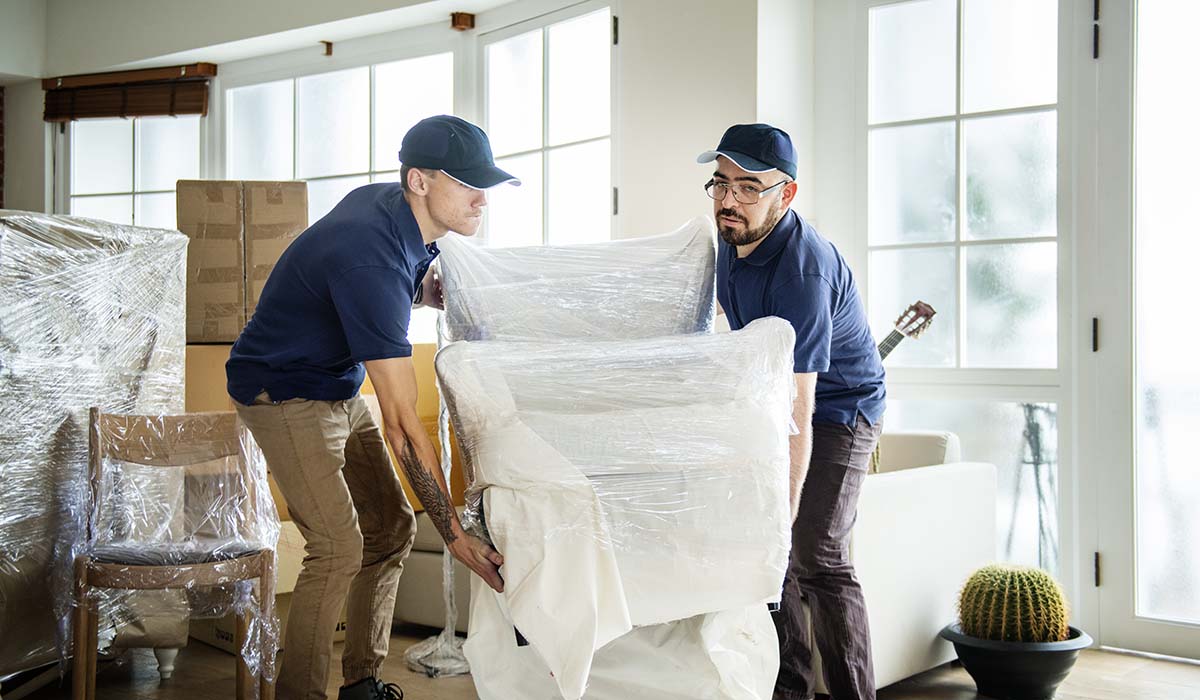 You'll want this no matter what kind of movie you're planning but certainly if you're planning a move cross country or long-distance. The sooner you start the better because this will give you more time to save and budget for your upcoming move. Add items like a budget for movers, and take care to find movers that specialize in long distance moving. Also make provision for hotel stays, flights, or for having your vehicle shipped if you need to.
Moving day expenses add up quickly and if you don't have a particularly robust savings account, then you'll need to devote some solid attention to your financial plan.
Remember To Plan For Your "Life Move"
This means canceling your cable or satellite TV provider, gym memberships, collecting school transcripts, and medical reports, changing your address at the post office and arranging for your mail to be forwarded to your new address. Add on whatever makes sense for you and your family.
Pack Strategically and Make A "Goodwill" Box
A good example of long distance movers – moving home gives you the rare opportunity to "thin out" all the stuff that you've accumulated over time. You don't need to be a candidate for "Hoarders: buried alive" to have a whole bunch of things that you just don't need anymore. Sentiment aside, you can probably donate heaps of items to your local Goodwill or church – and make your moving day load, lighter.
Long-distance Move: Meet Your New Neighbors
If it's possible, try to meet your new neighbors before moving day. This will give you a friendly and somewhat familiar face when you arrive and if they have kids, your kids will too. Now, this isn't always going to be possible, so if you can't do this in advance then do it as soon as possible after your arrival.
Now, moving day is stressful at the best of times and you have to be flexible about it all. Take care to not over-plan or be too rigid about your plans. Involve your kids as much as possible if you have them, and take a moment every once in a while to breathe and get excited about your new life.