5 Plugins You Should Add to Your WordPress eCommerce Website
If you are running an eCommerce business, you understand very well the importance of your website. It is not only the virtual place where people come to buy your products or services. Your website is more than that: a place where you communicate about your brand and build customer loyalty. 
Therefore, having a fully optimized eCommerce website is vital for the survival of your business. 
On the other hand, you probably already know that there are hundreds of different plugins. If you are new to the business, learning to choose those you actually need might take some time. However, once you figure it out, you will see how positively they can affect the functionality of your website, user experience, and sales.
How to Know Which Plugins Are Good For Me?
What you need to understand right from the beginning is that there is no one-size-fits-all solution when it comes to plugins. The plugins you need will depend on the type of your business. Are you selling products or services? Are your products physical (i.e. do they need to be delivered) or digital? Is your business eCommerce in the full sense of the word, or is it more of a drop-shipping type?
Since plugins provide some specific functionalities, you will know which ones to choose only when you know which functionalities your business process requires.
Criteria to Choose Extensions
All that aside, there are some criteria that will tell you if a particular plugin is better than another, even if they have similar functionalities. It goes without saying that safety is one of the greatest concerns when running an eCommerce website. You don't want any obscure plugins that might lead to a hacked website or let alone data theft. Therefore, make sure to look at customer ratings and stick to only verified developers and extensions.
Another thing you should look for is payment solutions. Let's say your customers are used to paying with their PayPal account. If you are adding or changing the payment gateway plugins, you want to make sure that they support PayPal. Otherwise, your regular customers might get an unpleasant surprise next time they want to buy something, and it can affect their further purchases.
Then, you should make sure that the plugin is flexible and has customization options. That means that a good plugin should provide you with plenty of templates and options to easily change them if necessary.
Furthermore, a plugin should be compatible with your WordPress theme and other apps. You need seamless integration of various platforms on which your eCommerce website operates. If not, your website can get error messages, broken links, or similar bugs, which you absolutely don't want.
Finally, since most eCommerce businesses are small in scale, and usually can't afford a developer to maintain their websites, so a proper support service is appreciated. For example, in case you are doing drop-shipping, support that is knowledgeable in the topic could save your day if something ever happens with your online orders, and you aren't able to fix it.
Now that we made that clear, let's explore some of the plugins most eCommerce businesses need to have.
WooCommerce
WooCommerce is an absolute superstar among eCommerce plugins. It is the most famous platform for online retail businesses in the world, and for a good reason. Created by Automattic, WooCommerce offers many themes and extensions, making it compatible with almost any product or service you can imagine. 
Also, installing additional features is very easy. For example, there are several plugins for WooCommerce itself, which enable you to add a direct checkout button. Apart from that, the highly functional and user-friendly WooCommerce plugin will help you manage your inventory and shipping options. It can even count taxes for various shippings and enable purchases through Facebook and Pinterest.
Additional Plugins For WooCommerce Customization
As previously stated, WooCommerce is highly customizable. There are plugins for WordPress (yes, a plugin can have a plugin as well) that can bring in many new features WooCommerce originally doesn't have. For example, there are plugins that will create pdf invoices and send them automatically to your customers after purchase. 
Then, if you want to keep detailed track of your data and share them with your team, there are order data exporting tools that help you with that.  Other plugins enable you to add custom product tabs in the product description.
If you would like to optimize your WooCommerce website for different languages and currencies, there are plugins for that as well, such as WooCommerce Multilingual. Furthermore, if you are EU-based or work with the EU market, there is even a plugin that will help you count in the VAT fees.
Another convenient extension for WooCommerce would be YITH WooCommerce Compare, for example. It provides people browsing your site to compare different products and their descriptions before buying.
Of course, most eCommerce businesses need some kind of shipping plugin WooCommerce. They can provide you with useful features such as creating advanced shipping rules, shipping methods import/export, etc.
Plugins for WordPress eCommerce website:
Yoast SEO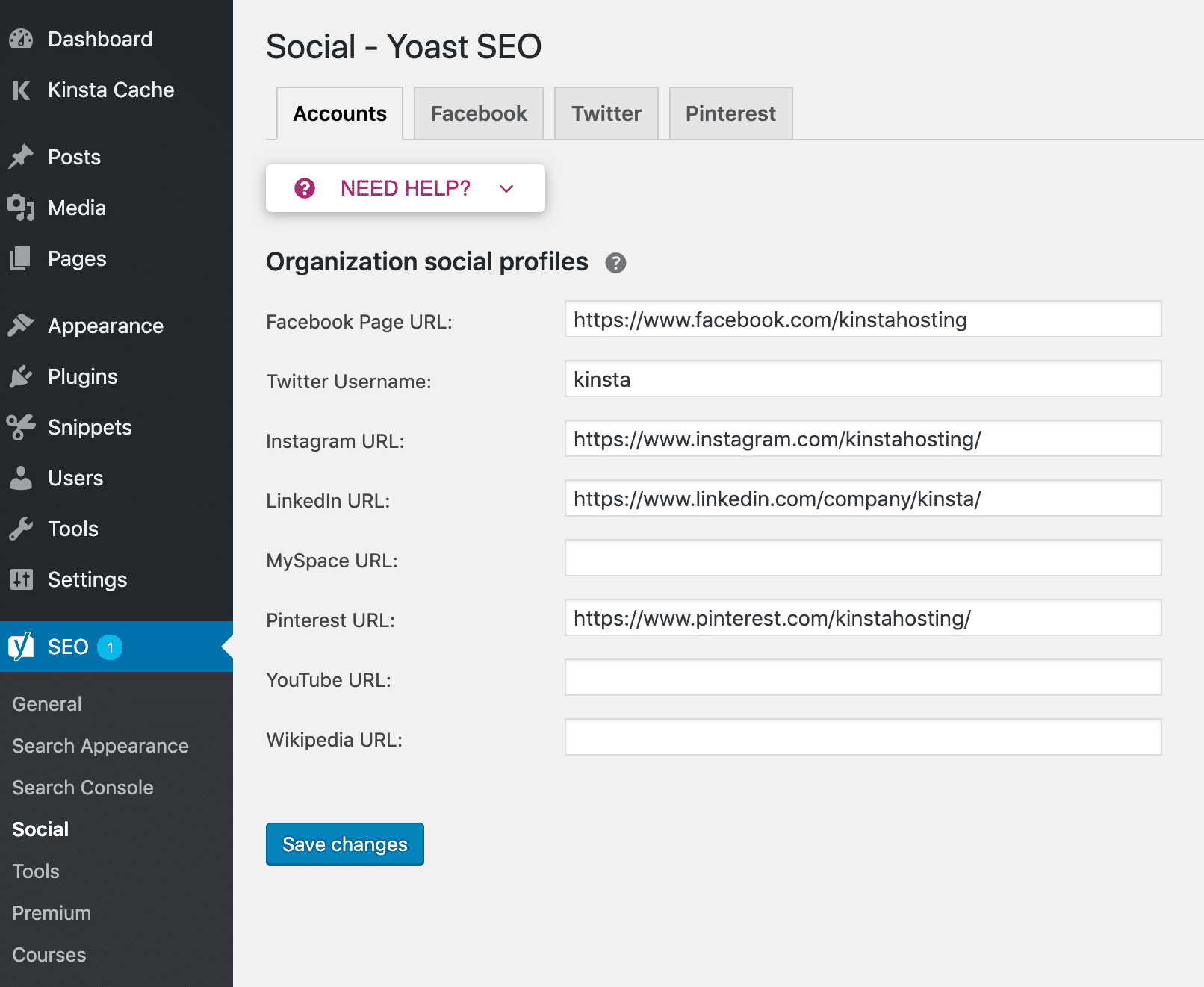 Search Engine Optimization is no longer something only marketing specialists and content writers should know. Writing content so that it ranks highly on Google and other search engines is a must for eCommerce websites as well. And you don't have to have an entire marketing team – all you need is the Yoast plugin.
It will improve your ranking for adequate keywords and target audiences, add meta tags, estimate the readability of your content, etc. Except for the many SEO features it offers, it is very user-friendly. You can use it even if you are completely new to SEO and don't have any previous marketing experience.
Simple Author Box
The most successful eCommerce websites have blogs. These blogs take time and effort to build, but if properly done, they significantly boost the retail website's ranking, thus creating new leads and increasing sales.
One of the main characteristics of a blog people will want to read is that it is written by humans for humans. If they can see who wrote an article, and even better, read this person's short bio, readers are likely to trust your blog and your brand. Therefore, crediting content creators is essential for your credibility, and Simple Author Box is there to help you out with that.
Plugins for WordPress eCommerce website:
LiveChat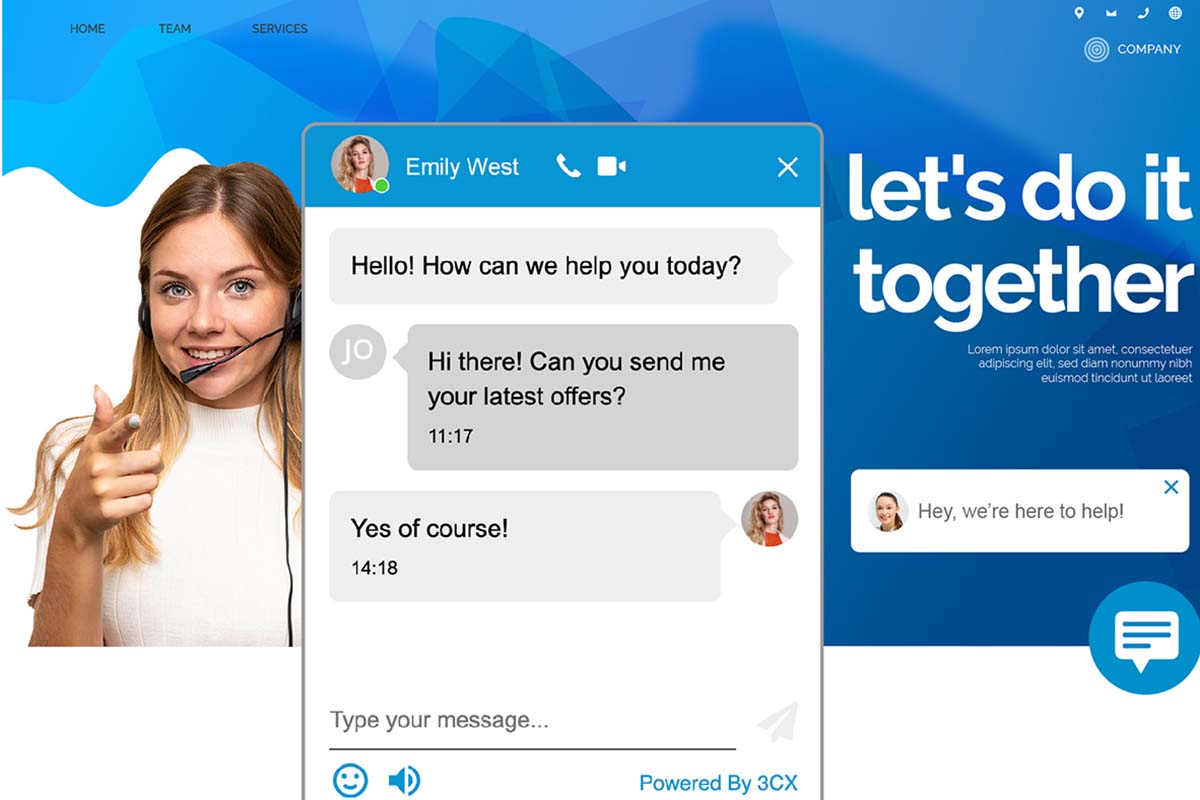 The way you communicate with your customers is extremely important. We all live busy lives, and it is understandable that people don't want to spend days waiting for a response. This is especially true if there is an ongoing issue, such as unpredicted shipping delays. In those cases, customers need urgent attention.
In order to provide real-time support, many eCommerce businesses choose to use the LiveChat extension. It is very lite and easy to install. Besides, it integrates very well with most of the support other software you might use. It is powered by AI technology, and you can decide to have a chatbot on your website or traditional human-based support. The combination of the two is also possible. 
OptinMonster
OptinMonster lets you make creative popups that will engage visitors and prevent them from leaving your website too early. The primary purpose of these popups is to obtain new email addresses, which expands your subscription list. The more people you have in your email address list, the more efficient your email marketing will be. And email marketing is an inevitable method of implementing your brand strategy.
Plugins for WordPress eCommerce website: Conclusion
The five plugins in this list are by no means the only ones you will need. They are here because the features they offer are crucial for almost any eCommerce business. 
Also, these plugins are completely safe and are fully verified. Their developing teams are known as professionals in the field, and many businesses have been more than happy using them over many years.