Key Components of Website Search Engine Optimization
Website search engine optimization (SEO) is increasing a website's exposure in a search engine's organic results. On-page SEO and off-page SEO are the two main website search engine optimization components. Off-page SEO refers to anything that can be achieved outside your website to increase its exposure.
On-page website search engine optimization refers to all strategies performed on your website to boost your ranking in search engine results pages. Website search engine optimization is a strong strategy to help you complete the best possible optimization for your website.
For example, if you have a real estate business and you want to rank your website for the keyword successful real estate agents in the state of California, then your website must be optimized for the specific keyword i.e. real estate agents in California.
There are several ways to optimize your website for search engines. If you incorporate them well into your website strategy, then you will have great results. But, again, consistency is the key. No strategy would be successful if it lacks consistency, particularly when it comes to search engine optimization. You can also consider partnering with an SEO firm as they can offer specialized expertise and resources, ensuring that your website's SEO efforts are well-managed and yield significant improvements in traffic and visibility.
This article will break down the most critical aspects of website search engine optimization to help you obtain additional visitors from Google and other search engines.
On-page Website Search Engine Optimization
Content
One of the essential components of an effective website search engine optimization plan is a website's content. Content is king, as they say. Quality content is the most excellent approach to rank for keywords and provide good user experiences. It will also help you educate your customers; being an authority in your field will result in more sales.
When compiling your website search engine optimization content, think about what information is most important for your customer. The length of a website's content is important for both search engines and the influence of your SEO. Therefore, we recommend including text at least 300 words long, with a decent average of 500 words.
Remember that the more content you have, the better your website search engine optimization will be. But ensure to make it engaging and relevant for your customers while avoiding repetition.
Keywords
The first step in developing a good website search engine optimization strategy is keyword research. Those that are successful with SEO know what customers are looking for when they use a search engine.
They utilize keywords to direct focused visitors to their offerings. Using the Google AdWords Keyword Tool, you may start brainstorming new keywords and observe how the competition works.
If you discover that some keywords in your niche are excessively competitive, go for long-tail keywords. Two to five-word keywords will be simpler to rank for website search engine optimization. The longer the term, the less competition you'll have in the search engines for that phrase.
Meta Title and Meta Description
The meta title is the title that appears in the website search engine optimization results pages. The maximum number of characters that can be shown in the SERPs is 55.
To encourage visitors to visit your website, a good meta title should incorporate your three major keywords. This will assist in website search engine optimization and accurately explain your business.
The meta description is the text that appears beneath your meta title in the SERPs. This description should be no more than 150 characters long and include your three primary keywords. The meta description must accurately explain your service in order to attract visitors to your website.
Product Images
If you think images don't matter, you're wrong. When many people use search engines to hunt for items, they don't just look at website search engine optimization results. They also look at the "images" results. Get great images or a logo designed using some easy-to-use tools. It will not only help you with business branding but also will improve your search optimization ranking.
These photos will rank highly in search engines. Only if you have high-quality images of that product on your website and the file names contain relevant keywords. Potential clients will click on that image to locate your business. This will bring a lot of traffic to your site.
Off-page Website Search Engine Optimization
Backlinks
Remember, it's not about who has the most links referring back to their site, but who has the highest quality links. Submit monthly or bi-monthly news releases about any intriguing company. Then, contact famous bloggers in your niche to see if you may collaborate to acquire a backlink from their site.
Create the greatest possible product website search engine optimization. Thus, people discussing the items you sell will link back to you. Create visuals or noteworthy material that will entice bloggers and news organizations to connect to your stuff.
Social Media
Since the beginning of social media, website search engine optimization algorithms have evolved significantly. Many content websites are community-oriented. Find Facebook influencers and collaborate with them for a higher reach; you have to get healthy backlinks for your website to increase organic reach.
Since influencer marketing is a very competitive niche and they are not quite responsive, you might have to use follow-up emails or reach out to them via phone to get great results.  As a result, e-commerce businesses must build a solid social media presence on platforms such as Facebook, Pinterest, and Twitter. These social media sites convey indications of authority and impact to search engines.
Again, make sure you create great copy for all your social media channels. Facebook ads must be appealing, and engaging, and they should drive value to your target audience. Otherwise, your target audience will scroll past your ad if they find it invaluable.
Components of search engine optimization:
URL structure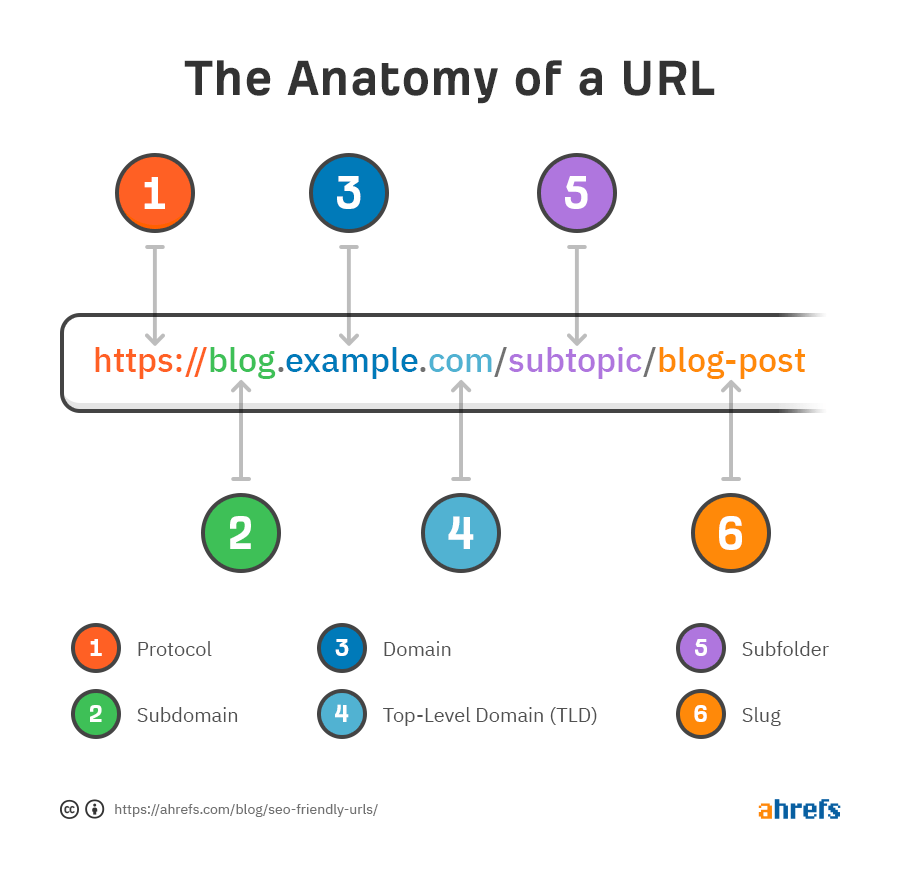 The URL is the actual internet address of your website. It's the section that starts with "https://www." Each URL is connected with a certain web page on the internet. Every URL should adhere to particular website search engine optimization standards in order to rank higher in search engine results. Your URL should be precise and short. Don't make it appear like a tiny paragraph by cramming too many words in there. You should also avoid using digits and hyphens, as Google does not encourage them.
You may easily delete some phrases while retaining the crucial ones to shorten your URL. Let's assume you have a page dedicated to car insurance in Texas. "https://www.yoursite.com/car-insurance-in-texas" is an example of a bad URL structure for website search engine optimization.
Whereas, "https://www.yoursite.com/dog-food-puppies" can be abbreviated. The new URL essentially says the same thing, but it's shorter and easier to read.
Online Directories
Online directories allow you to be found on a number of website search engine optimization. While also allowing you to collect feedback from your customers. Many new customers might be attracted to your business if you have a strong internet directory presence and great customer ratings.
Negative reviews about your business should also be reviewed and responded to because these negative reviews will undoubtedly impact your brand image and drive people away from your website or services. Alternatively, you can use a tool like Perk to improve and automate your conversions.
Components of search engine optimization: conclusion
Evaluate your rivals' on-page website search engine optimization and off-page website search engine optimization. Also, keep a check on their social media strategies in addition to optimizing these above-mentioned areas of your site.
Try to implement these key points in your website search engine optimization, and watch your business grow by leaps and bounds. Do you have any other strategies that we have missed in our article? Let us know in the comment section below.