The Legal Challenges of Truck Drivers in Indiana
Truckers pose a considerable risk to other drivers in smaller vehicles. Because of this, Indiana has several federal and state laws that monitor the state's trucking industry. If a trucker or trucking company does not abide by these laws and an accident occurs, the liable party may be responsible for paying for the victim's loss of current and potential income.
The defendant may also have to pay for the plaintiff's medical bills and cover "pain and suffering" damages. Finding a lawyer familiar with trucking industry laws is essential to ensure you receive a fair settlement if you're a truck accident victim.
Here is some information about the legal challenges many Indiana truckers face when avoiding accidents or handling a trucking accident properly.
Weight and Size Regulations
Commercial vehicles, including semi-trucks, must follow specific size and weight regulations to be safe on the road. There are a few exceptions, but these are the general rules for commercial trucks:
maximum gross weight can not exceed 80,000 pounds;
maximum single axle weight can not exceed 20,000 pounds;
maximum tandem axle weight can not exceed 34,000 pounds;
maximum trim-axle weight can not exceed 50,000 pounds;
maximum wheel weight can not exceed 800 pounds per inch of tire width.
Lane Regulations for Commercial Trucks
Commercial trucks limit the number of lanes they can access while driving in Indiana. On an interstate, large trucks have to use the far-right lane. If three or more lanes are available, the trucker can use either of the two right lanes. Truckers are only permitted to use far-left lanes when they are passing another vehicle, exiting or getting onto the highway, or trying to avoid an obstacle or hazard while driving.
Semi-Truck Driver Qualifications
Commercial truck drivers must have specific qualifications and experience to earn a valid CDL or commercial driver's license. To receive a CDL, the Federal Motor Carrier Safety Administration (FMCSA) mandates that drivers:
have a commercial learners permit (CLP) for at least 14 days;
pass the basic controls assessment;
pass the vehicle inspection assessment;
pass the road exam.
The FMCSA will also review the applicant's driving records for the last decade. Trucking companies may also conduct a background check before extending a job offer.
Hours of Service Regulations
It is common for truckers to work extremely long hours to meet delivery deadlines for their companies. This means that it is highly likely for drivers to become drowsy or sleepy when driving. The FMCSA has mandated "hours of service" for drivers to limit the time truckers can be on the road in 24 hours. The rules indicate that:
Truckers can drive for up to 11 hours after being off-duty for at least 10 hours;
Truckers can not drive more than 14 hours within one shift, even after 10 hours off-duty;
Truckers must take rest breaks if less than hours have passed since the end of the trucker's off-duty period of at least half an hour. This doesn't often apply to short-haul drivers;
Truckers are not permitted to drive after being on duty for 60 hours within 7 days or 70 hours within 8 days. Drivers must take at least 34 hours off-duty before moving again.
These rules are often challenging for truckers but are put in place to keep the trucker and other drivers safe. Trucking companies could be held liable if they force their workers to drive without regard for "hours of service," This accusation could be used to strengthen a plaintiff's injury case.
Bottom Line
A truck accident lawyer in Fort Wayne could help you get the compensation you deserve if you were involved in a truck accident. You can work with your lawyer to gather all necessary evidence about your case so you can receive money for your medical bills or missed wages. Your attorney can also help you obtain a fair settlement to repair or replace your vehicle after the accident. Call to schedule your consultation today.
---
Authors Bio: Michael Hawkins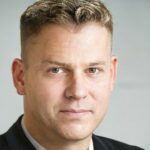 When it comes to educating the public on legal matters, few people are as determined as Michael Hawkins. From discovering issues of interest that concern all of us to offering actionable articles and guides to those in need, Michael is relentless in his journey of helping people make sense of the legal system.
With dozens of pieces published in magazines, news outlets, and online journals, Michael is here to translate legalese into plain English so you can understand your rights and make the system work for your benefit.