Spice Up Your Twitter Bio with These 4 Ideas
Twitter is a powerful vehicle for social media marketing, but you must know how to use it. When someone lands on your Twitter page, you've got just seconds to impress them before they slam their finger down on the back button, never to return.
How can you instantly spark curiosity and engagement on your Twitter page? Your Twitter Bio is the quickest and easiest way to grab your audience's attention. A Twitter bio is a brief "about me" section displayed directly beneath your profile picture. Emphasis on brief — you've got up to 160 characters to set yourself apart from the crowd. 
Here are four inspired ideas to get you started.
Stimulate Curiosity
Often people try to cram every last character into their Twitter bio. Circumvent expectations by going to the other extreme: keep it brief. Entrepreneur and running enthusiast Michael Capiraso illustrates this technique on his Twitter, pairing a simple running emoji with a succinct list of roles that define him, such as husband, father, and marathoner. 
Utilize this method by choosing words that provoke curiosity then combining them with a call to action. For example: "Unapologetic innovator. Plant parent. Designer of x product/service. Find out more: insert link here."
Here, you've created an intriguing picture of yourself as both a person and a product. Next, you lead your reader to click through to your website to discover more.
Use Your Elevator Pitch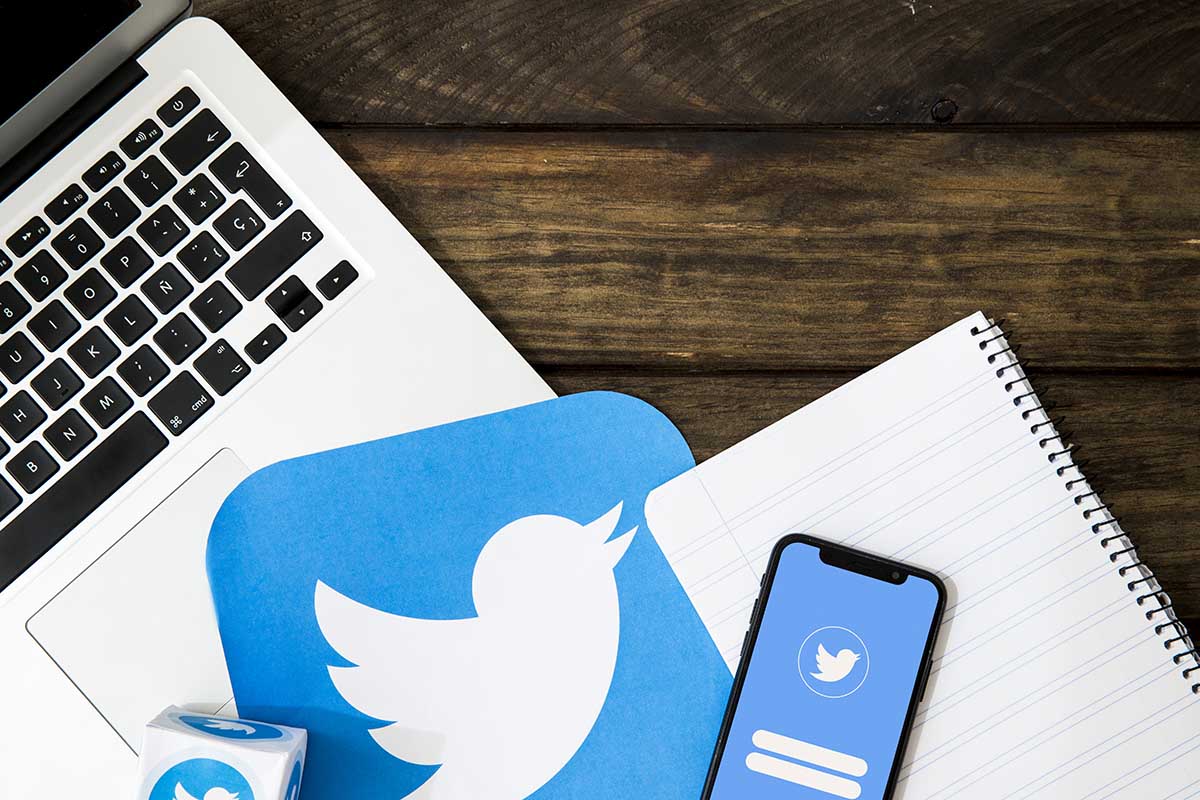 For the uninitiated, an elevator pitch is a brief and memorable description of yourself or your product that you could deliver in 30 seconds or less. The format forces you to identify and distill the most important things you want to communicate about your product or brand. The result? A clear mission statement you can use in your Twitter bio. 
For example, if you sell fair trade coffee, "Creating opportunities for farmers and brightening your morning. The smoothest, ethical cup of coffee every time. #yourbrandname"
This brief pitch highlights the two most important factors for this brand – the company's values and its commitment to creating an amazing (and consistent) coffee-drinking experience. Finish with a hashtag for improved SEO.
Spice Up Your Twitter Bio with These 4 Ideas: Use Humor
In a sea of Twitter bios, creativity is key. One way to set your brand apart from the crowd is the use of humor. Take inspiration from Twitter accounts like KFC or Netflix. These brands are known for relying heavily on memes in their tweets and poking fun at popular culture. 
Playful self-deprecation is fast becoming a fiercely effective marketing strategy. Harness this method by poking fun at your brand in a harmless way. Clearly understating yourself is one example: "Just another tech start-up fuelled by coffee fumes and broken dreams. #sendhelp."
This bio highlights the relatable challenges faced by emerging brands and will appeal to your audience's sense of camaraderie. People love to be a part of success stories and embrace the next big thing just before it hits the mainstream.
List Your Accomplishments
Twitter shares some characteristics with a traditional resume: your goal is to show the reader that your credentials match the task they want to recruit you for. Show your audience what you've achieved by including your most significant accomplishments in your bio.
For example, a company bio might read: "Made Top 10 Buzzfeed Products for 2022 List. Ranked Most Creative New Company by Gawker."
Conversely, your personal Twitter bio might lean more towards credentials such as "youngest tech start-up founder in Vancouver.'" Identify your USP (unique selling point) and emphasize it. 
Making a splash on an oversaturated platform like Twitter rarely happens by accident. Using the ideas above, propel your professional identity into the spotlight with a Twitter bio that demands engagement.