Popilush is a store that seeks to bring quality, comfort, and safety to those who use its products and, because it has a wide variety of products and sizes, it adapts to the most varied bodies for each woman to feel even more incredible. The most diverse dresses and also modelers that Popilush has on its website and you will certainly be able to choose one to be part of your day-to-day.
Popilush Has a Variety of Shaper Dresses for You to Select
The Built-In Shapewear Long Sleeve Maxi Lounge Dress is a long lounge dresses perfect for the most diverse days. It has five available colors and also six sizes that will suit all body types.
In addition, it has a fabric that helps to adjust to your body and at the same time it helps to define the hips, waist, abdomen, and arms. Making you even more beautiful with whatever looks you choose.
You can think of putting some accessories and also some shoes even if it's some sneakers and you will look beautiful and wonderful. This type of dress is great for all seasons because even with long sleeves it helps to make you feel refreshed, as it has a system that absorbs moisture from the environment and thus leaves the garment cooler.
The Built-In Shapewear Slip Maxi Lounge Dress is a built in shapewear dress that you need to know because it has a vast amount of colors that are black, blue, pink, brown, gray, and orange, and has seven sizes ranging from XS to 3XL.
Because it has an incredible amount of options, it's a key piece for any closet and you even have a long dress to wear with a strap that looks like summer. You can also put a jacket over it and make it a winter look.
In addition, it goes well with various jewelry and other accessories that only complement this amazing piece. It also has two layers of fabric that will help you show less of your body.
This piece also has a system that helps you define your hips, waist, and abdomen, making you more comfortable wearing it and with a wonderful body.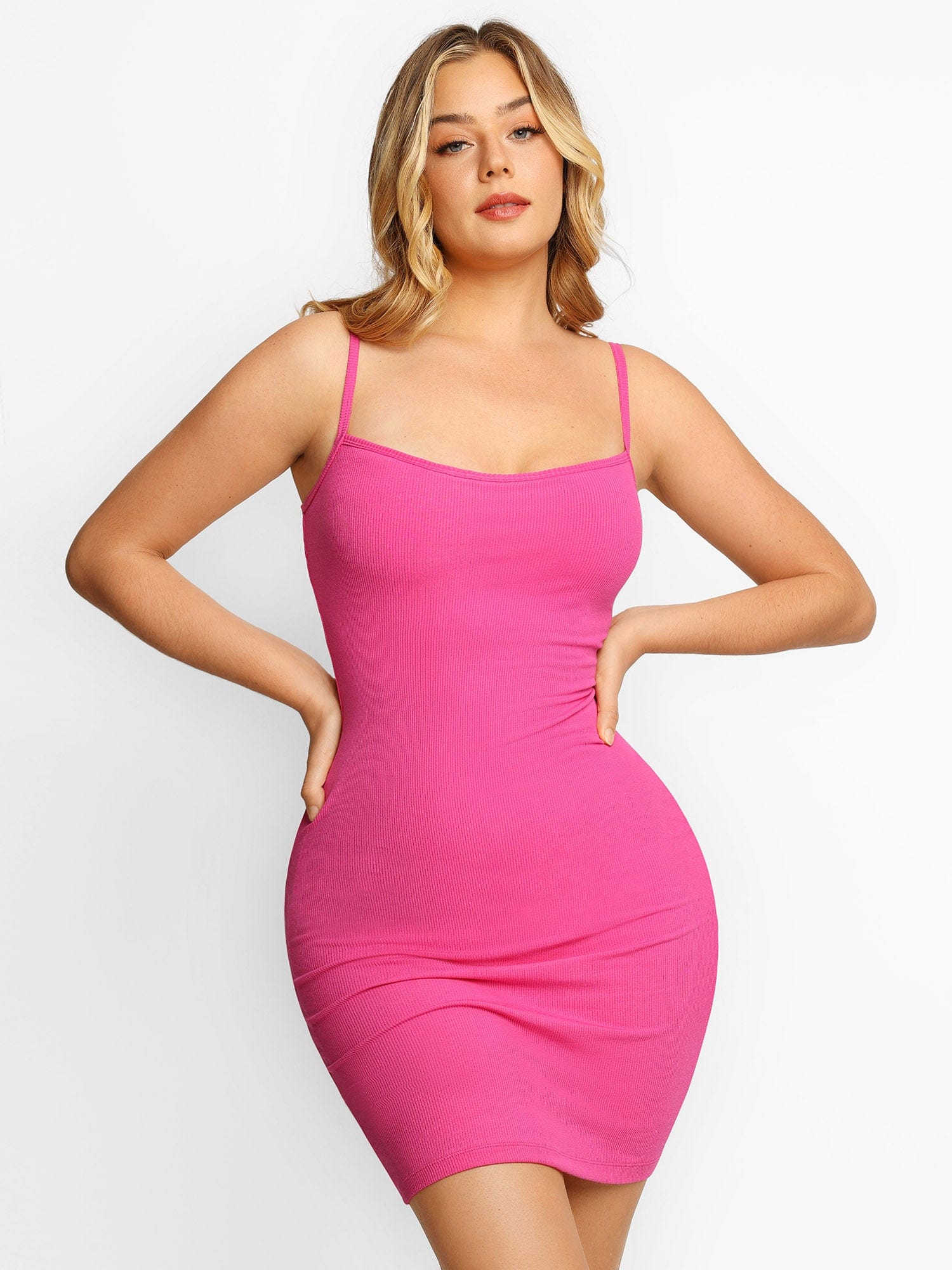 The Built-In Shapewear Mini Lounge Dress is also a perfect shaper dress for everyday use, as it has a shorter footprint and makes it easy to use for your day-to-day. In addition, it also makes your waist, hips, and abdomen more defined.
It is available in four colors and seven sizes so that all women can use it in the most diverse situations. It's perfect for when you need to go to work and be able to vary the pieces because you can use it with some compliments.
I confess that I can imagine several looks just by putting on some accessories and also being able to put on shorts or pants underneath. And that's it for today, I hope you enjoyed this incredible variety that Popilush releases, and comment below which ones were your most desired. See you next time!