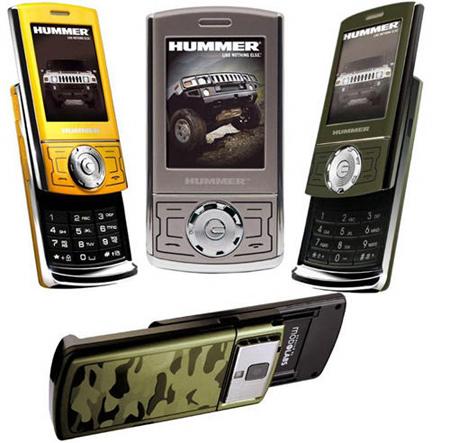 Hummer, maker of big and tough super-SUVs, has lent its name to a somewhat smaller product with the announcement of the Hummer HT1 mobile phone. Crafted by first-time handset designers ModeLabs and modeled off the wheels and grille of Hummer vehicles, the HT1 slider handset features styling similar to the Motorola MOTORIZR line and is available in three Hummer-style colors.
Specifications for a handset bearing the Hummer name could never be lightweight, with some solid features backing up the robust design. A 2.0MP camera features on the back of the device, partnered with a microSD memory expansion slot for storage of photos and MP3 music for the built in media player. USB and Bluetooth provide connectivity options for the Hummer HT1, with the device also capable of managing PIM data and email.
Pre-installed on the Hummer HT1 are 10 Hummer-themed wallpapers and two videos, and each handset will be bundled with two camouflage battery covers, insuring you can stay inconspicuous when trekking over enemy lines with the device. No details on pricing or regional availability are available at this time.