How to Enter and Win Photo Contests: Top 5 for World  Photography Contests, Competitions, Salons
To be able to connect your hobby with an ability to earn money -is just an incredible combination.
Well, being a photographer, it's one of the best ways to do it.
Yeah, been a photographer, who earns money is amazing, many people do it. However, to be a photographer with a name, who do make very good money, travels around the world, gains the audience appreciation is a bit different thing.
Well, let's see, professional photographer it's not just a good camera, online photo school, and regular photo shooting.
It's a state of mind, ability to generate ideas and continuous improvement, self-development and not to mention of cause – hard work.
But doing all even doing everything, there is one more crucial thing.
This is the participation in photo contests. This increases your value as a professional in your own eyes; gives you some right motivation and fantastic experience; opens new horizons and ability to see things around.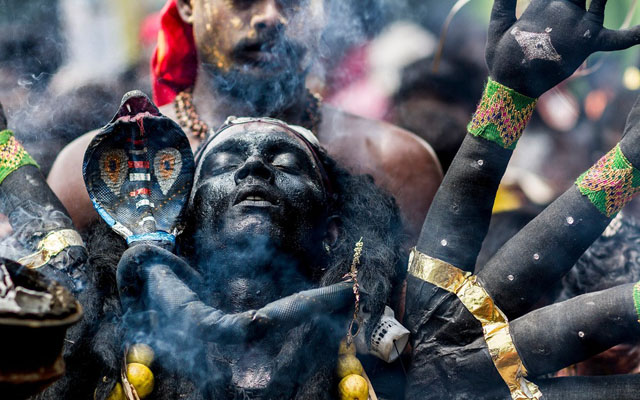 Nevertheless, the most valuable thing is a good prize in cash or in some other worthy shape as well as an honor and recognition.
And let us face it, to become the author of a Grand Prize photo really means something, at least for you. Should I mention, that a photographer, whose name is featured in media gets better rewards and much more?
Well, this time in a post is not about those benefits. It's about the top 5 World Photography Contests, Photo Salons with great cash prizes and with a good chance of winning. From the first look it seems like it's impossible to win, but remember if you have a goal nothing to stop you.
Those photography contests have great sponsorship support by well-known brands like Sony, Canon, etc.
Some of them are supported by such International Photographic Associations as The Photographic Society of America (PSA), Fédération Internationale de l'Art Photographique (FIAP), The Royal Photographic Society (RPS). Have no doubts, and no one's going to cheat. Let's start and get familiar with the first and very known among photo artists contests.
The World's Largest Photo Salon. The Chairman of the salon is Chris Hinterobermaier. Chris is also known as the organizer of the Austrian Supercircuit and has a strong reputation in the world of art photography. Entry fee is required.
The Salon has almost 30 themes for entry, and that is very good. An international panel of judges select the very best entries and to distribute prestigious awards.
The winners get cash awards, the Victoria statue for the overall winner and medals.
"It is by far the largest annual salon of photography on the globe. This competition aims to find out the very best photography from different styles, techniques, and genres.
The TRIERENBERG SUPER CIRCUIT has established as an international benchmark of perfect photography. Not only amateur photographers but also internationally well-known artists and professionals have been participating".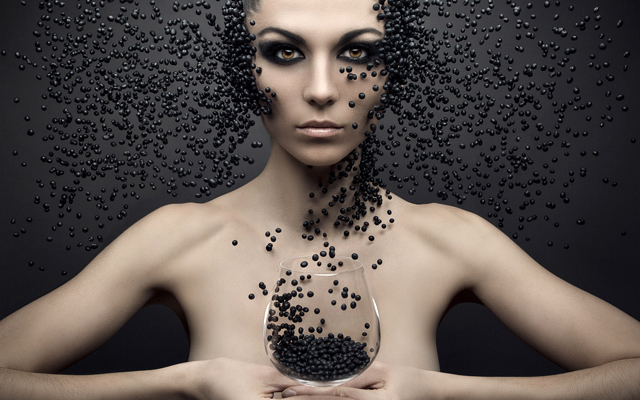 The Royal Photographic Society International Images For Science
This Photographic Contest collects the most incredible and dramatic photographs.
The theme is obvious to highlight the fabulous and unbelievable worlds of scientific research. Organizers welcome photos from all scientific fields. Let us have a look at the prizes they offer for winners. Entry is free.
Gold Medal (26 & Over) – £1000
Silver Medal (26 & Over) – £750
Bronze Medal (26 & Over) – £500
Gold Medal (18-25) – £750
Gold Medal (17 & Under) – £500 towards photography equipment.
"We want to see your pictures showing any aspect of science; showing how science is done, images used to record scientific information, images that depict science concepts learned at school or from your own investigations. We want to hear from anyone at any level of knowledge or expertise; you could be a school student just starting to look at science, you could be a world-renowned researcher at a major research laboratory, you could be a photographic journalist, you could be someone interested in shapes and patterns found in science, you could be anyone!"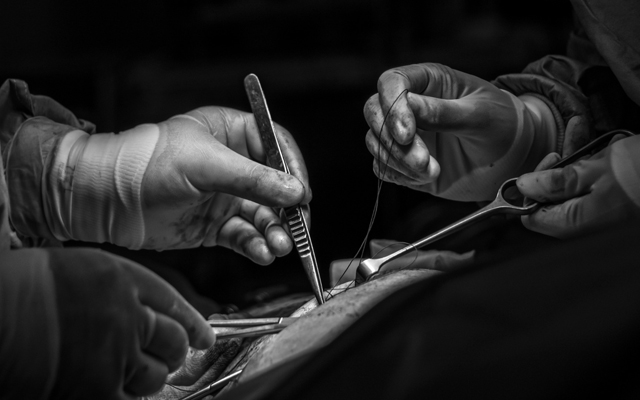 It's also considered the world's largest and one of the most respected photography awards.
The aim is to recognize and reward the best contemporary photography in the world. There is no entry fee for participants.
"The annual awards gala and ceremony take place in London, welcoming an international attendance of industry leaders to celebrate the recognition of the best in contemporary photography and each year also pays tribute to one of our masters with the Outstanding Contribution to Photography Award. Supporting the celebration is an exhibition of the winners and shortlist, comprising of hundreds of photographs expertly curated inside the historic London landmark, Somerset House."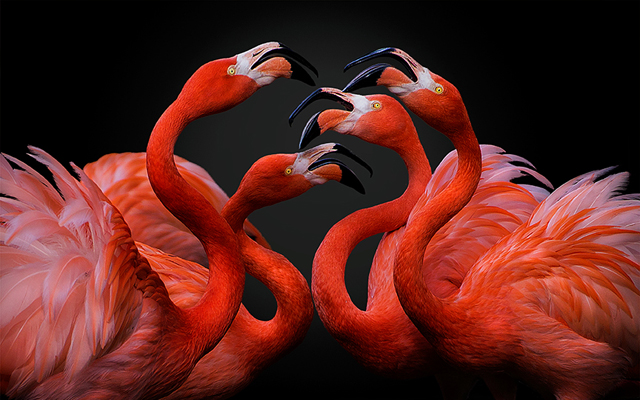 The contest has five competitions:
• Professional – 14 categories, judged on a series of images,
• Open – 10 categories, judged on a single image, open to all,
• Youth – 3 categories, for photographers aged 12-19,
• Student Focus – for those studying photography,
• National Award – finding the best single image taken by a local photographer in over 50 countries.
One of the most popular contests among all the photographers who love traveling adventures. But at the same time, the competition has some restrictions.
It's closed for residents of Cuba, Iran, North Korea, Sudan or Syria. For today this contest is closed. But its annual one so keeps waiting till they will announce a new opening.
The entry fee is required. US$15 per entry. There are four categories for entry
Travel Portraits,
Outdoor Scenes,
The sense of Place,
Spontaneous Moments.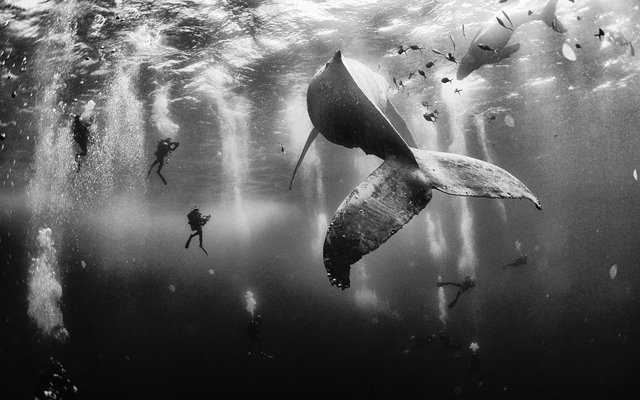 This one will blow your mind. The contest is held under the patronage of Sheik Saoud Al-Thani from Qatar.
He is one of the most robust and essential art collectors in the world.
No wonder that he has become a founder and personality named international photo contest with his unique name SAOUD AL-THANI AWARD FOR PHOTOGRAPHY.
The contest organized extraterritorially on behalf of the Qatar Photographic Society by the experienced team of Trierenberg Super Circuit in Austria.
This means that the vent will be held with the assistance of Chris Hinterobermaier, whom I have mentioned before.
"It is the aim of the contest to promote the art of photography in establishing a worldwide number one photo event.
It shall encourage participants from around the globe to communicate with each other through the wonderful language of photography."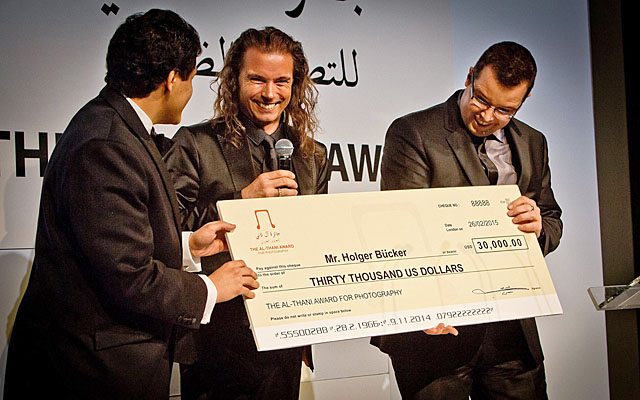 So, as you see to participate in some of the contests, you should provide the entry fee. But don't get scared – it's normal.
As usual, at the end of the contest, you get a photo book with all the cute photos, and that is a precious thing.
So, even if you haven't gotten a prize, you get the book and learn a lot.
Remember entering photo contests or other words photo salon is a unique and enjoyable process.
The most important to be able to accept and learn from the results. Enter as many times as you can, and you never know where this journey will bring you.
Let me tell you not about how to produce a winning photo but just a few words on how to have your photo not rejected at the first stage from photo contests.
How to Enter and Win Photo Contests
Meet all the set of criteria that required. For example, have your photo in a certain, required size and format.
Pay close attention to every rule regarding photo modification. For instance, permission to adjustments.
Some contest will permit full modifications, and others will not permit any at all, some will allow only color balance, exposure, crop or re-size the photo.
Pay close attention to the format they require. Some competitions have specific rules on the format of your entry. It can be digital, printed and submitted by email or whatever. Most digital files must be in presented in Tiff format.
The permit to enter a certain number of photos. Sometimes to enter multiple images, increase your chances of winning, but sometimes you have to pay an additional fee to enter a few sections of the photo contest.
Make sure you understand exactly what it is the judges are looking for in a specific theme. Themed competitions you usually a brief, so you could have a clue what the judges are looking for.
Put a deep meaning and story into your entry photo. Be unique, follow only your own style.
Provide full information about your photos. It can be anything, from the date when your photo was taken to the gear you used. Some of the contests have time restrictions.
Know the judges. Do your research on each of judge, find out their likes and dislikes. You will have an idea on how to identify yourself for them.
Always submit your best work. Make sure that composition, focus, exposure and everything else are stable.
Keep trying and always have a goal ahead of you.
I hope you enjoyed this post.
Please let me know have you ever submitted pictures to the international photography competitions would be nice to know what do you think.
Cheers!