Science Fiction Movies with Unpredictable Scenarios
Nobody knows the secret of science fiction movies power, but it's a sure thing that there are billions of Science Fiction lovers out there. We all know, more secrets we face, more interesting, more involving, more unpredictable it becomes. You feed your fantasy with a mighty thing, the illusion that you grow closer to the deepest secrets of the universe.
No wonder, it's a fantastic source of ideas for the movie directors. Whatever you think is out there – it's all possible or not. Some director's to powering movies use an impressive number of scientific facts, and some of them feature terrible scientific mistakes. But whatever they do, if the movie is right – it is good. It is all about many other factors that bring a movie 10 starts rate for a few decades.
Best Actors, Outstanding Special Visual Effects, and Talented Directors
I run to the movie theater for every premier a science fiction movie and tracking the future ones just like an eagle. I know how to enjoy this movie genre, and I know how to appreciate the director imagination. So, I would suggest never pay attention to those critics who are complaining about scientific mistakes which they try to spot in every grand movie. For example, the latest "Interstellar," or "The Martian," "Gravity." Stephens Hawking phone probably will never stop ringing.
It seems that I have seen all of the known and trendy movies on this subject. Let's be honest. Yes, Hollywood has been filming hundreds of videos yearly. Some of them are good; excellent casting and acting save some of them. But during the last decade, in my opinion, almost every second movie seems worse than a few previous.
Hollywood has got an impressive selection of tools to generate dramatic science fiction masterpieces. Special effects, costumes, locations, actors, computers, makeups – everything! But what about functional quality scenarios and maybe unique ideas?
Ok, let me put you on the same track as me. What do you think about last "Terminator Genisys"? I don't want to sound rude, but it has become a trash movie. Movie for one night of a premiere. Even the brightest star Arnold Schwarzenegger couldn't save the drama. What would you say about the first two chapters? Now I hear you saying: "Sure, it was James Cameron." That's right, almost every movie by one of those authors James Cameron, Steven Spielberg, David Fincher, Christopher Nolan, Ridley Scott, or Stanley Kubrick is a sensation.
We all have seen those movies and have made proper research on the top 10 list out of 100. I think it's time to move forward and open up something new. We have conducted our own research and have brought you an exclusive list of 15 Spectacular Science Fiction Movies that you probably haven't seen yet. Now you have some movies to watch.
1. Autómata (2014), Directed By Gabe Ibáñez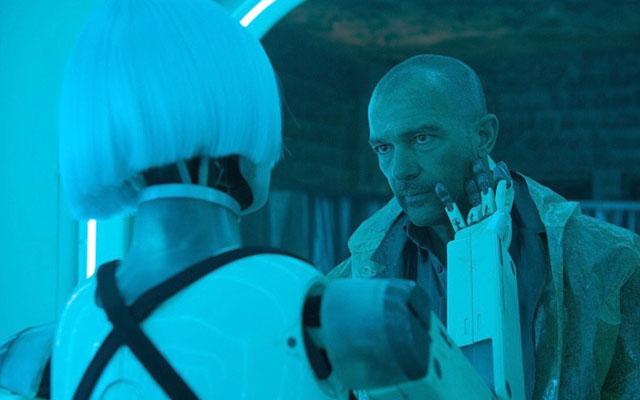 "Fast forward fifty years into the future, planet earth is amid gradual desertification. Humankind struggles to survive as the environment deteriorates, and the slow regression of the human race begins in AUTÓMATA.
On the brink of life and the reality of death, technology combats the prevailing uncertainty and fear with the creation of the first quantum android, the Automata Pilgrim 7000. Designed to bring support to society's plight, man and robot reveal what it means to co-exist in a culture defined by human nature."
Starring: Antonio Banderas, Birgitte Hjort Sørensen, Melanie Griffith, Dylan McDermott, Robert Forster.
2. Europa Report (2013), Directed by Sebastián Cordero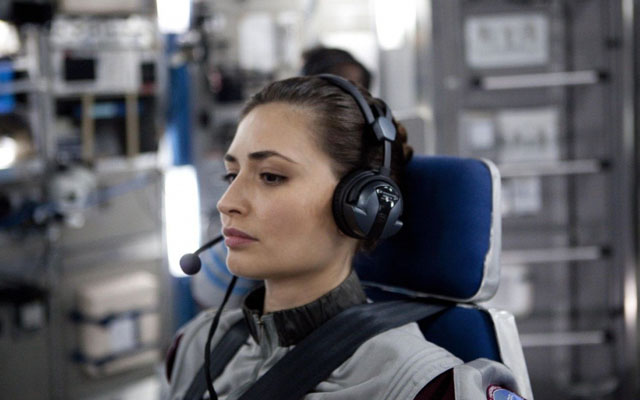 An international crew of astronauts undertakes a privately funded mission to search for life on Jupiter's fourth largest moon.
Starring: Sharlto Copley, Michael Nyqvist, Daniel Wu, Christian Camargo
3. K-PAX (2001), Directed By Iain Softley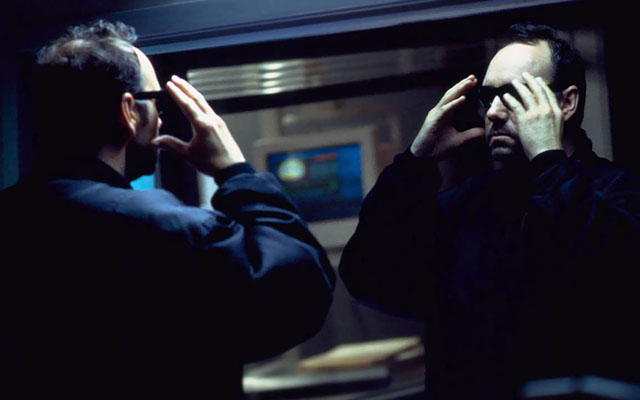 Prot is a patient at a mental hospital who claims to be from a far away Planet. His psychiatrist tries to help him, only to begin to doubt his explanations.
Starring: Kevin Spacey, Jeff Bridges, Mary McCormack.
4. Ghosts of Mars (2001), Directed by John Carpenter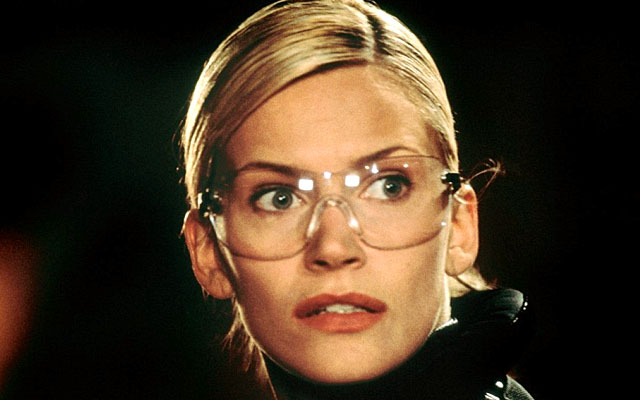 2176 and Mars have been terraformed to have a breathable atmosphere. Martian police unit is sent to pick up a highly dangerous criminal at a remote mining post. Upon arrival, the cops find that the post has become a charnel house.
Stars: Natasha Henstridge, Ice Cube, Pam Grier.
5. The Last Days on Mars (2013), Directed by Ruairi Robinson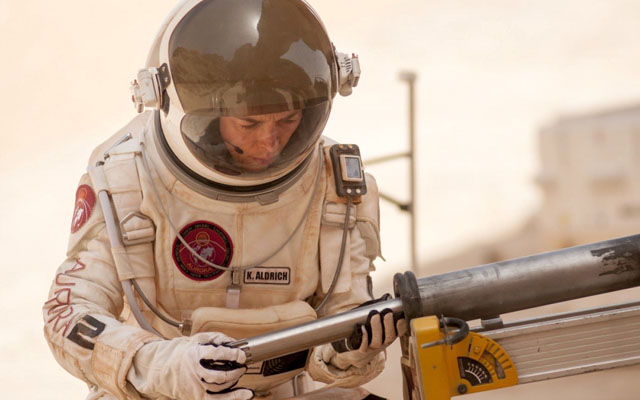 A group of astronaut explorers succumbs one by one to a mysterious and terrifying force while collecting specimens on Mars.
Stars: Liev Schreiber, Elias Koteas, Romola Garai
6. Chronicle (2012), Directed by Josh Trank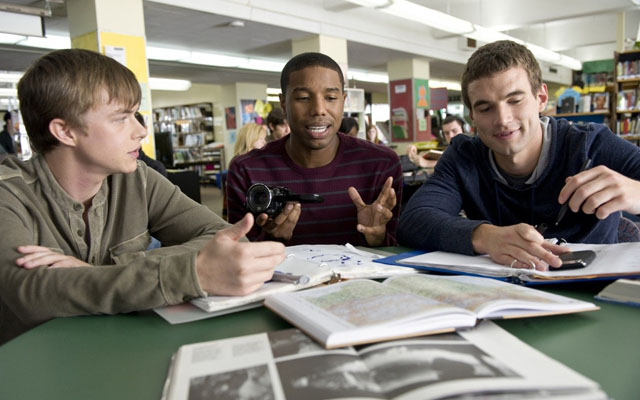 While attending a party, three high school friends gain superpowers after making an incredible discovery underground. Soon, though, they find their lives spinning out of control and their bond tested as they embrace their darker sides.
Stars: Dane DeHaan, Alex Russell, Michael B. Jordan
7. Close Encounters of the Third Kind (1977), Directed by Steven Spielberg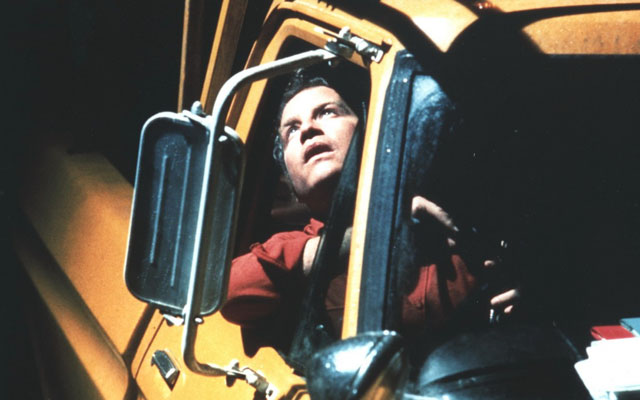 After an encounter with U.F.O.s, a line worker feels undeniably drawn to an isolated area in the wilderness where something spectacular is about to happen.
Stars: Richard Dreyfuss, François Truffaut, Teri Garr
8. Dark City (1998), directed by Alex Proyas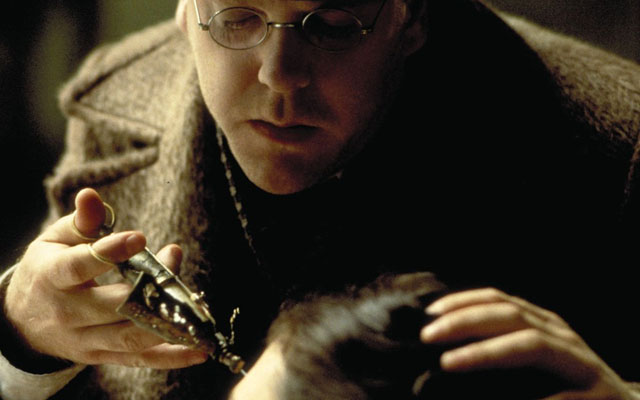 A man struggles with memories of his past, including a wife he cannot remember, in a nightmarish world with no sun and run by beings with telekinetic powers who seek the souls of humans.
Stars: Rufus Sewell, Kiefer Sutherland, Jennifer Connelly
9. Coherence (2013), directed by James Ward Byrkit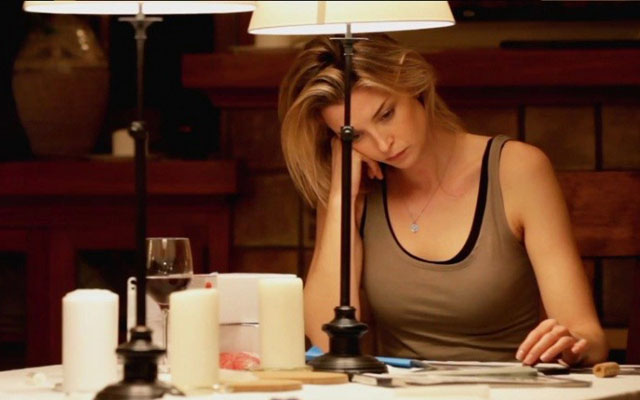 Strange things begin to happen when a group of friends gathers for a dinner party on an evening when a comet is passing overhead.
Stars: Emily Baldoni, Maury Sterling, Nicholas Brendon
10.  Fire in the Sky (1993), Directed by Robert Lieberman
An Arizona logger mysteriously disappears for five days in an alleged encounter with a flying saucer in 1975.
Stars: D.B. Sweeney, Robert Patrick, Craig Sheffer
11. The Andromeda Strain (2008), directed by Mikael Salomon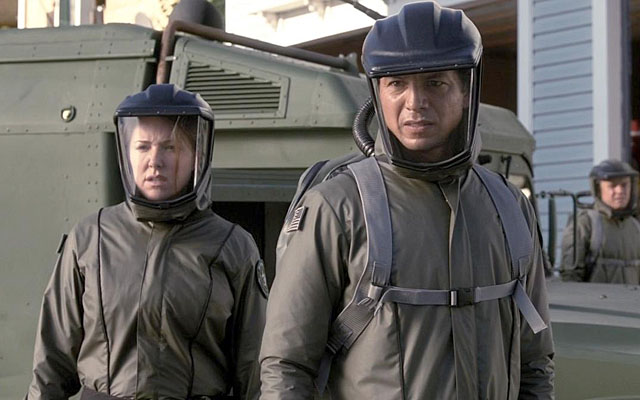 In "The Andromeda Strain," a U.S. military satellite crashes in a small town and unleashes a deadly plague killing all but two survivors. As the military quarantines the area, a team of highly specialized scientists is assembled to find a cure to the pathogen code-named "Andromeda," and a reporter investigates a government conspiracy only to discover what he is chasing wants him silenced.
Stars: Benjamin Bratt, Christa Miller, Louis Ferreira
12. Gattaca (1997), Directed by Andrew Niccol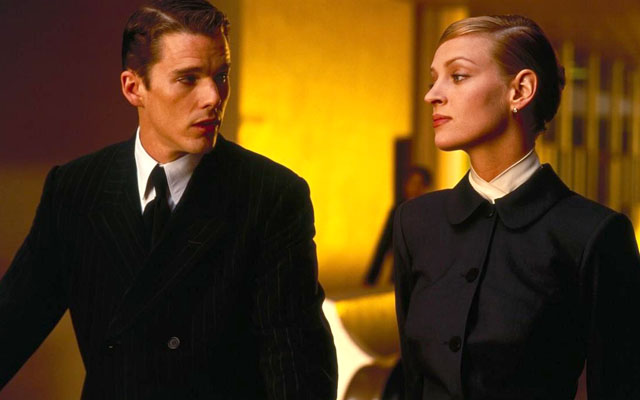 In the not-too-distant future, a less-than-perfect man wants to travel to the stars. Society has categorized Vincent Freeman as less than suitable given his genetic make-up, and he has become one of the underclasses of humans that are only useful for menial jobs.
To move ahead, he assumes the identity of Jerome Morrow, a perfect genetic specimen who is a paraplegic as a result of a car accident. With professional advice, Vincent learns to deceive DNA and urine sample testing. Just when he is finally scheduled for a space mission, his program director is killed and the police begin an investigation, jeopardizing his secret.
Stars: Ethan Hawke, Uma Thurman, Jude Law.
13. Primer (2004), Directed by Shane Carruth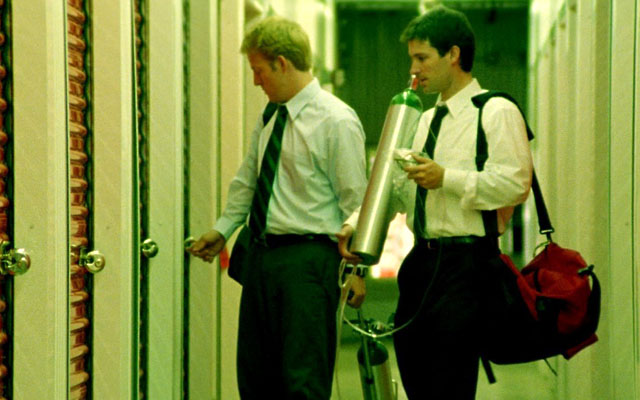 Four friends entrepreneurs, knowing that there's something bigger and more innovative than the different error-checking devices they've built, wrestle over their new invention.
Stars: Shane Carruth, David Sullivan, Casey Gooden.
14. Cargo (2009), Directors Ivan Engler, Ralph Etter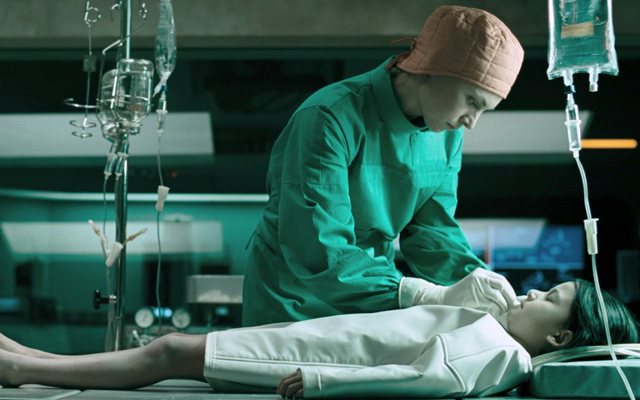 In 2270, Earth is completely depleted, and no one lives there anymore. Those that have money move to Rhea, but most of the population lives in orbit in space stations. Dr. Laura Portmann decides to work in the cargo ship Kassandra in eight-year travel to Station 42 that is in orbit of RH278 to raise money to meet her sister Arianne in Rhea.
They keep in touch with each other, but their messages take three years to reach the other. What might be the secret of the cargo transported by Kassandra and where the spaceship is going?
Stars: Anna Katharina Schwabroh, Martin Rapold, Regula Grauwiller
15. The Box (2009), Directed by Richard Kelly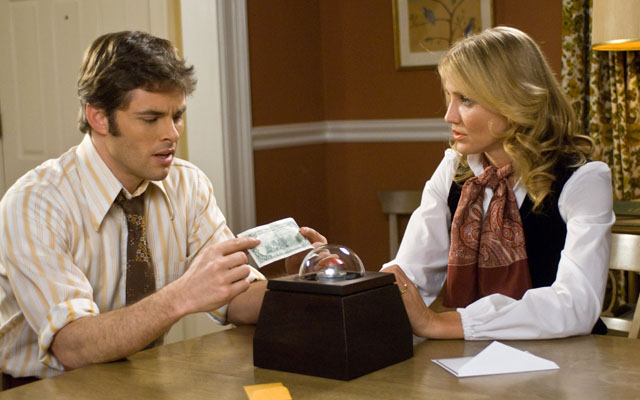 A small wooden box arrives on the doorstep of a married couple, who know that opening it will grant them a million dollars and kill someone they don't.
Stars: Cameron Diaz, James Marsden, Frank Langella.
Please grab this list of science fiction movies, share with your friends and add your favorites in the comments below! Looking forward to your comments.
More details on any Science Fiction Movies movie you can find at IMDb.