Delicate Art Nouveau Drawings and a Real Life Story of Paul McDougall from Canada
I have noticed artworks by Paul McDougall not so long time ago and was astonished by his delicate, tender and beautiful drawings. It's amazing how those thin and gentle lines unite with each other in a smooth reflection of natural women beauty
Drawings look simple but at the same time, each of them is very powerful. What can I say, absolutely great technic; the tools in the confident hand of the artist, his unlimited imagination and the impressive story behind…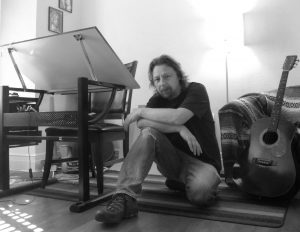 Paul was so kind as to share with me his life story and his so delicate art nouveau drawings. I don't know why, but this time, I don't what to add too much to the post, I just want you to enjoy the amazing artworks and to hear the voice of the artist!
Well, I am absolutely sure that Paus artwork and his interesting story will clearly explain to us what does art nouveau means and what does art nouveau look like.
Thank you so much, Paul, for this wonderful story of life. I appreciate every word I read and I wish Paul to get everything that he dreams about. At the end of the day, life is unpredictable and the real magic happens in your life when you don't expect it at all.
Art Nouveau Story of Paul McDougall
Paul McDougall: "When you hand a small child a piece of paper and some crayons, they will happily draw you a picture. But as the older, most children will stop drawing pictures. I never did. I never stopped drawing and still haven't.
I am 46 years old and grew up and am still living in the same industrial city of Hamilton, Ontario Canada. I am married and have two teenage children. I was brought up in a working-class family in a working-class neighborhood.
As a child, I lived on a street that ended in railroad tracks and steel factory walls. Like my family and all those, I grew up around. I also now work in the steel industry, working straight night shift as a punch press operator.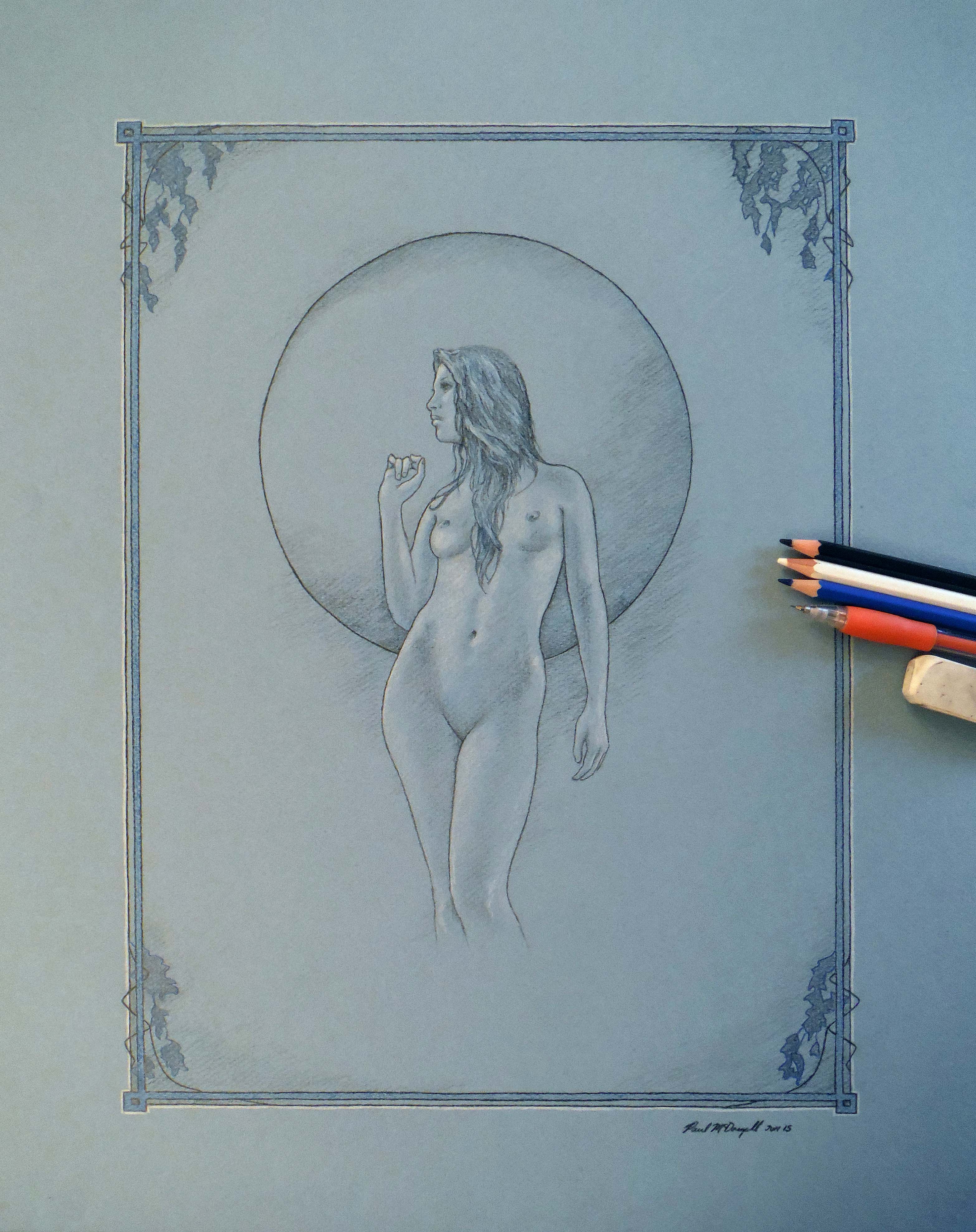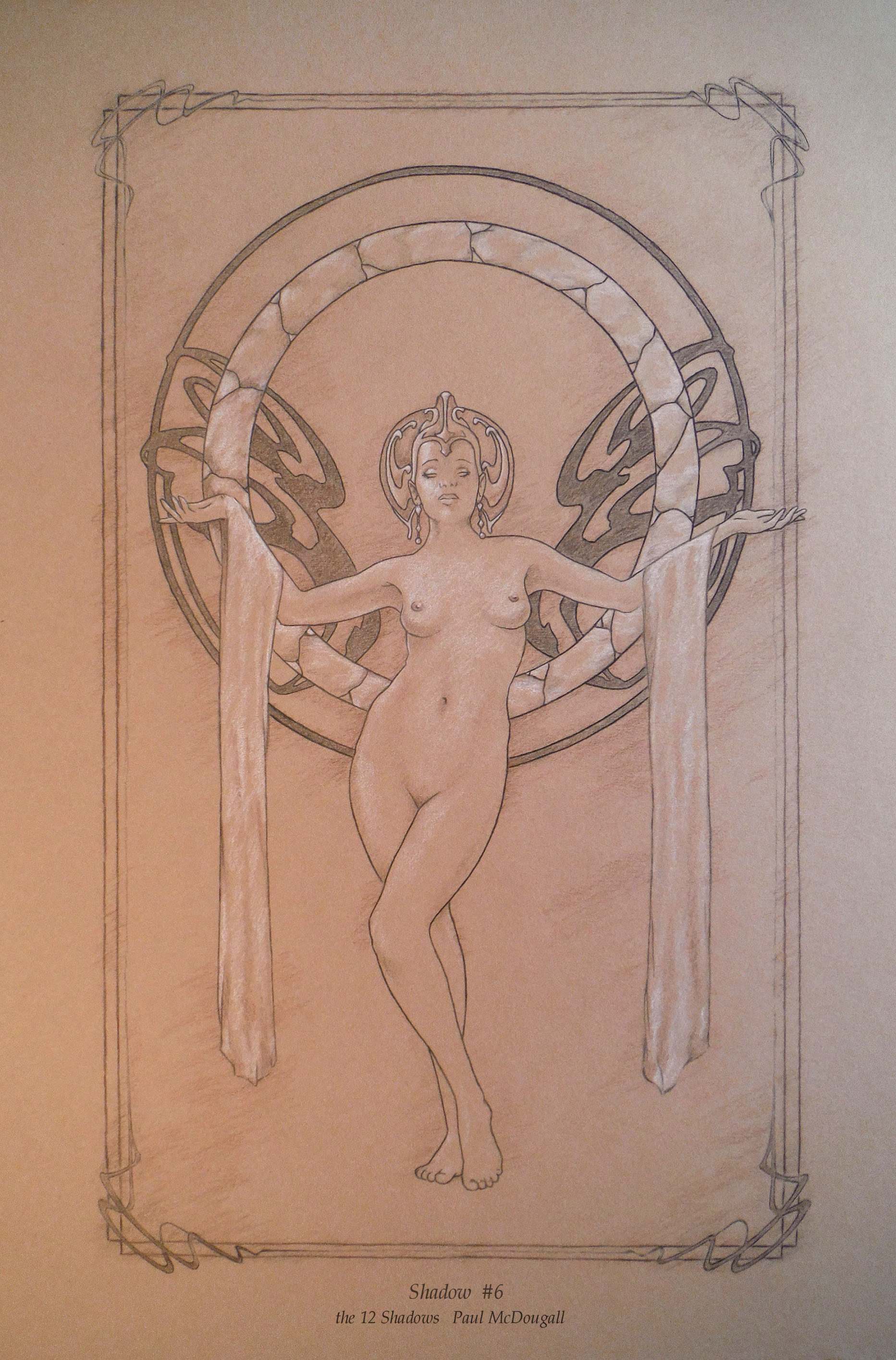 As a kid, I remember always wondering what was beyond those green factory walls. Far beyond them. I found an escape in art. I was fascinated by the fantasy artists of the time.
I would go into the bookstores and often by fantasy and science fiction books not to read them, but just to own the cover. Record album art was also incredible to me. I would spend hours in my bedroom listening to music and drawing. So 30 years later, not much has changed. I still listen to music and draw. Every chance I get. But in that 30 years, I have been exposed to much more.
I love art deco and art nouveau and have incorporated aspects of that into my drawings. Women have largely become the main subject in my drawings. I'm not even really sure why that is. I don't question that myself. I just draw what I think and hope will look beautiful. Hopefully, I'm getting it right.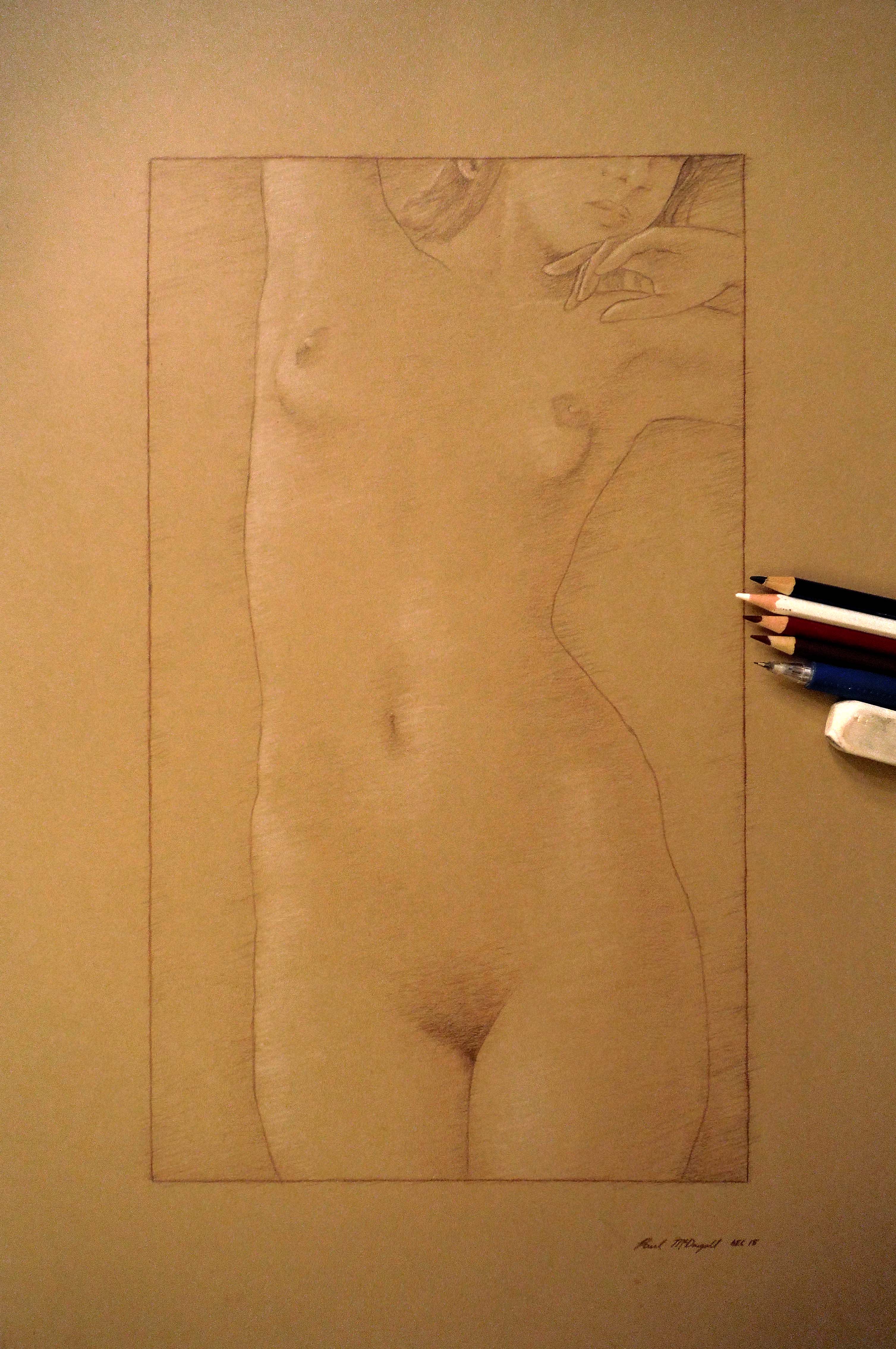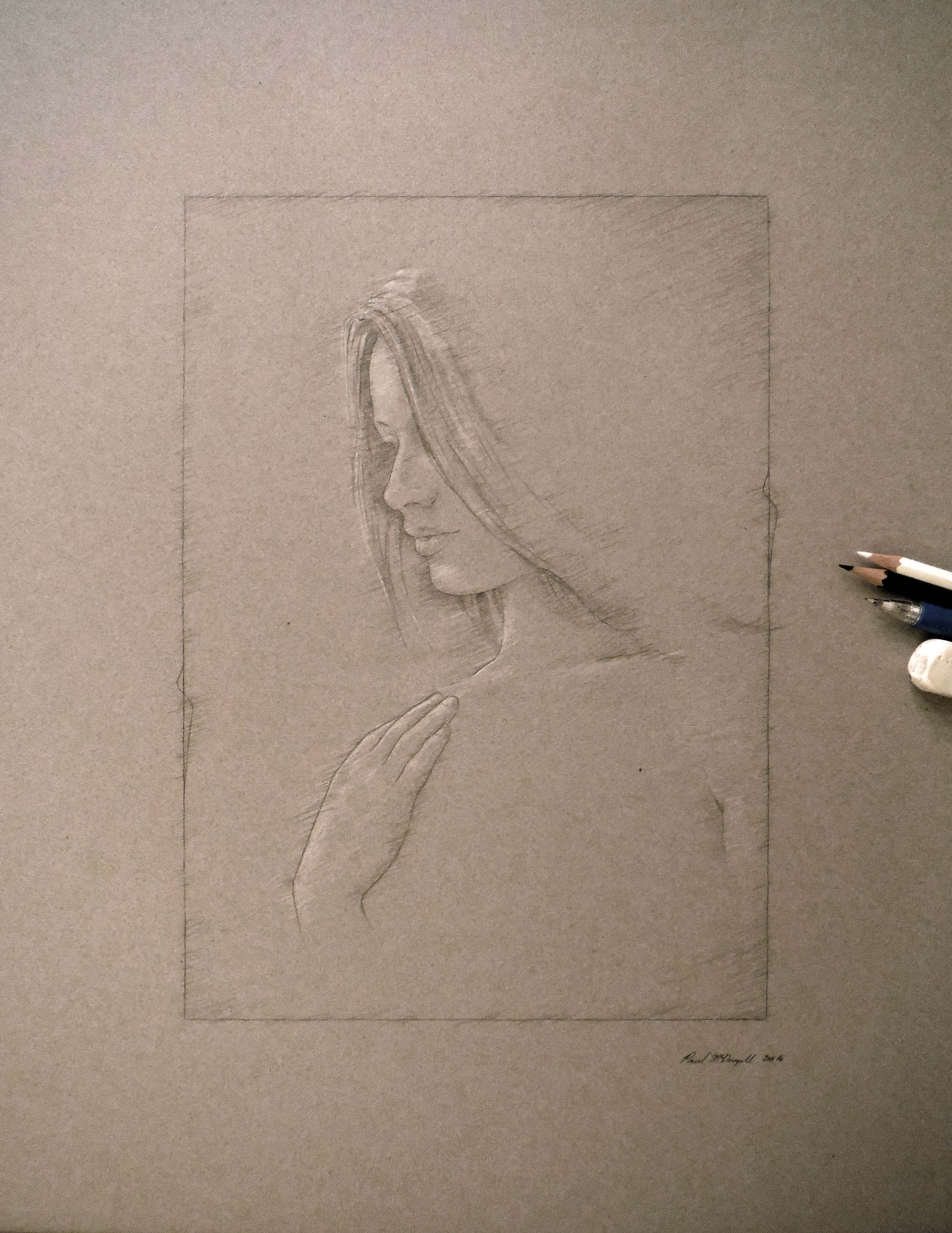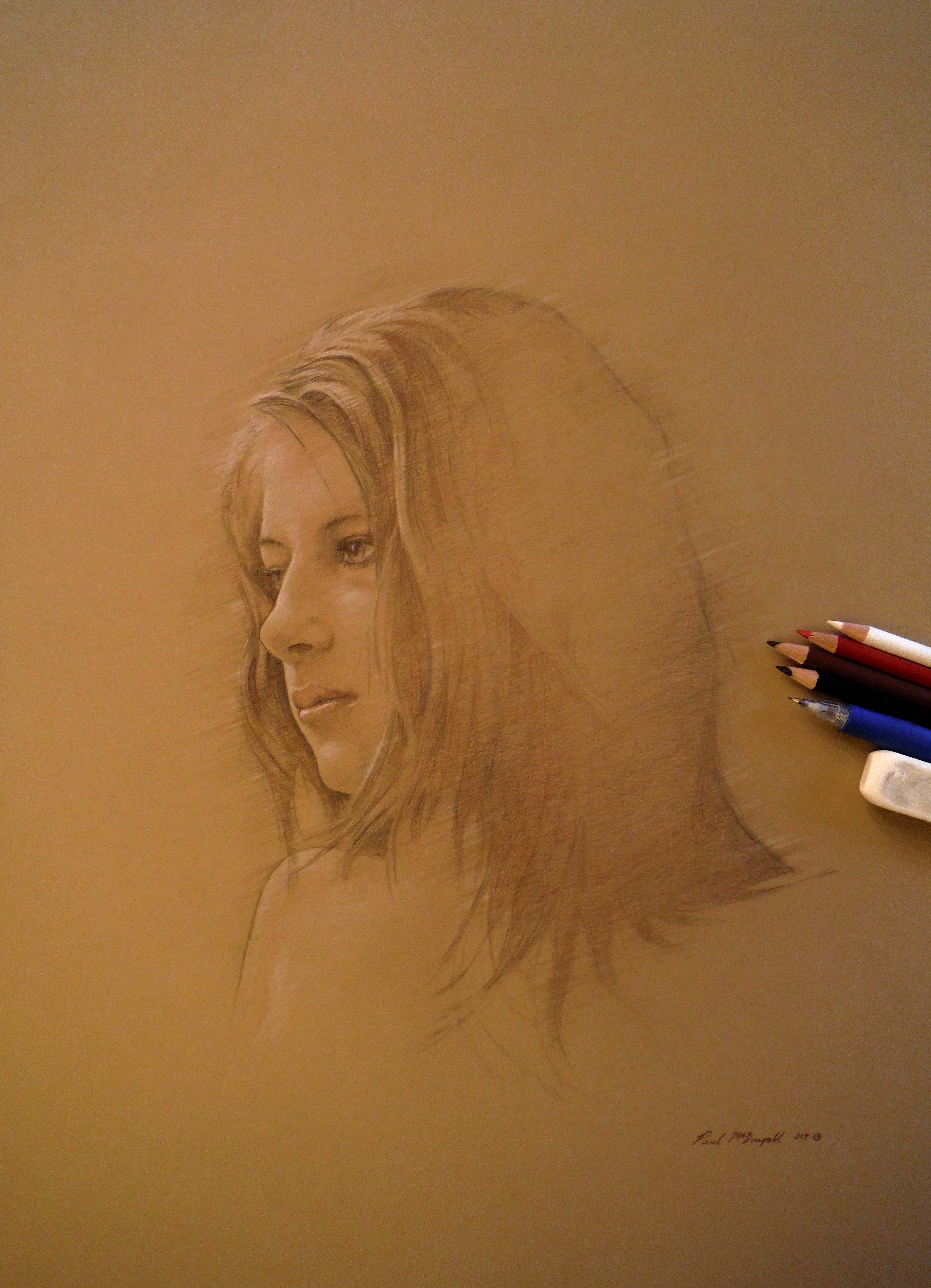 I threw away any idea of making a living from art some time ago. I did try my hand at doing some commission work but found myself very unhappy with that and stopped doing it. I found that it was taking something that I had always loved and was turning it into a tedious job like any other. Work for pay and nothing more. My whole life has always been about coming up with money so I suppose I wanted to keep my artistic side away from that. Free of deadlines and specifications. A little world of my own where I was in control. If it meant never really getting anywhere in the arts, then so be it. Or it could be that I am a fool about it, which is entirely possible.
My only real aspiration right now and for the future is to finish as many drawings as I possibly can. To draw and draw and draw. I am running in a race as fast as I can that has no finish line. Only an inevitable sudden end. But I hope at that time people will see that I had an impressive run. If that makes any sense!
I have often been asked why I draw so many nude women. And that is a good question. Simply, I try not to draw women as objects but to try and show the deeper aspects of the beauty that I see. Strength, courage, independence, and compassion are beautiful qualities to me and they are what I hope to show. And also sadness, as that is a part of our lives as well."
More Art Nouveau Drawings by Paul.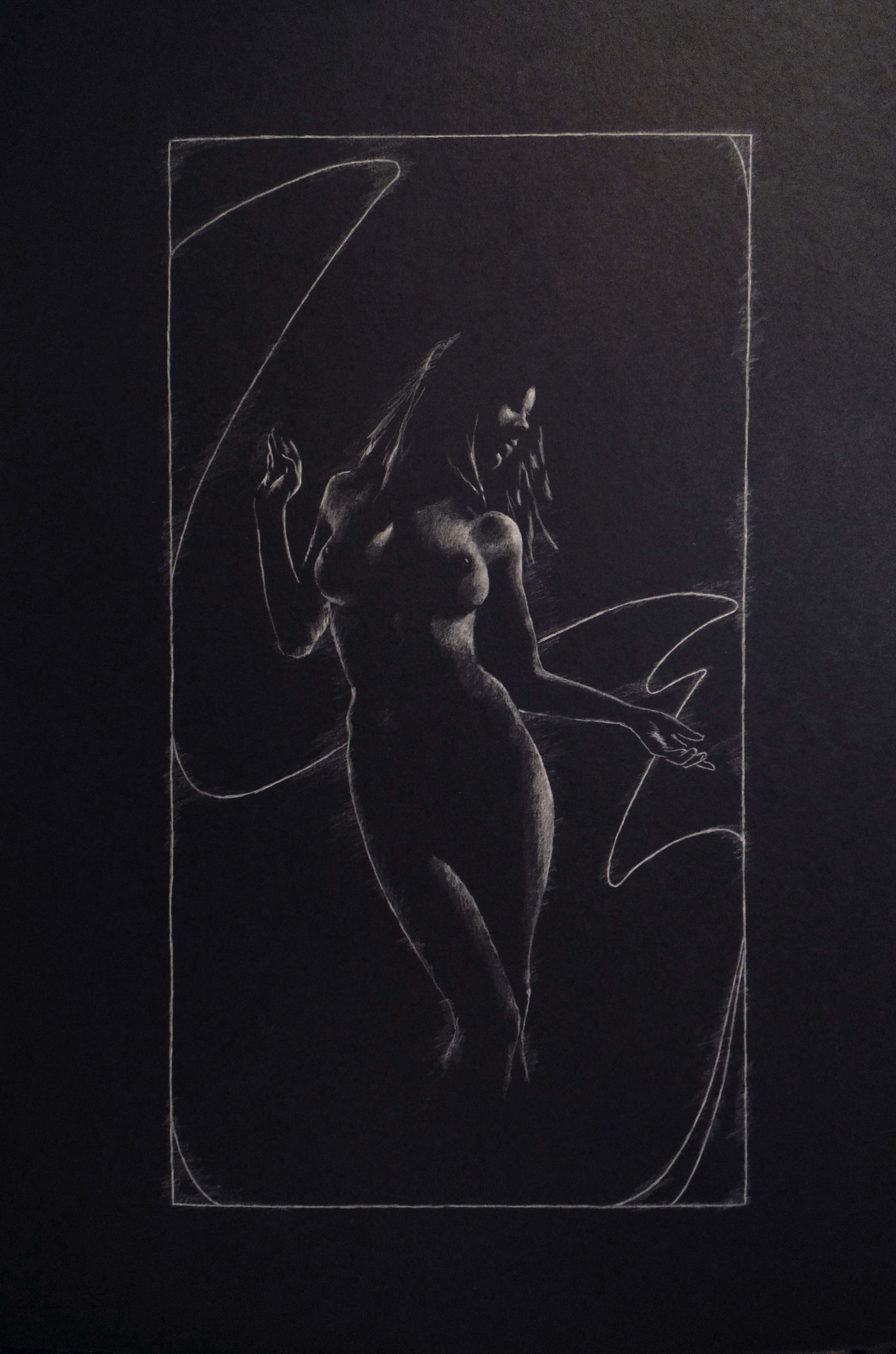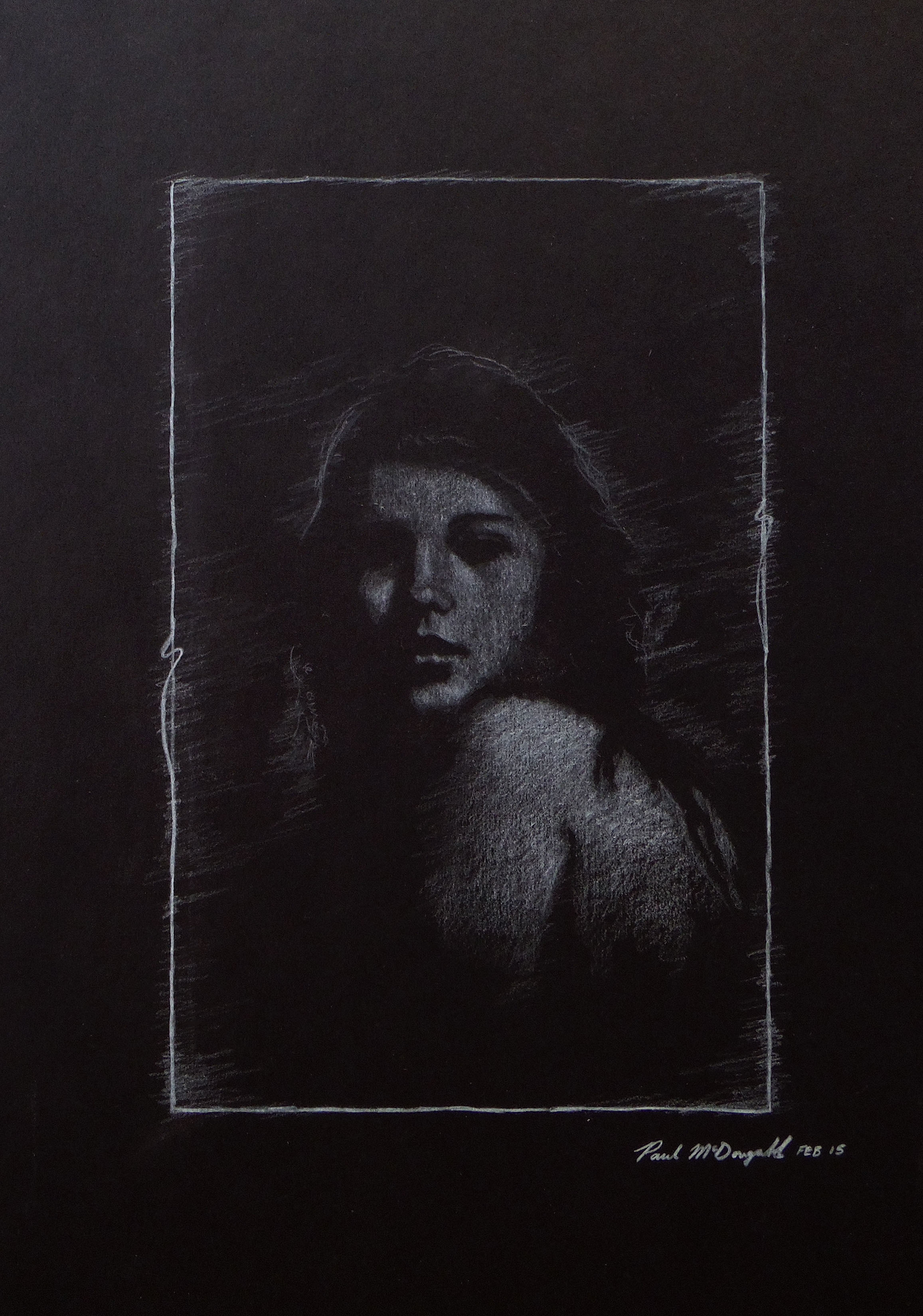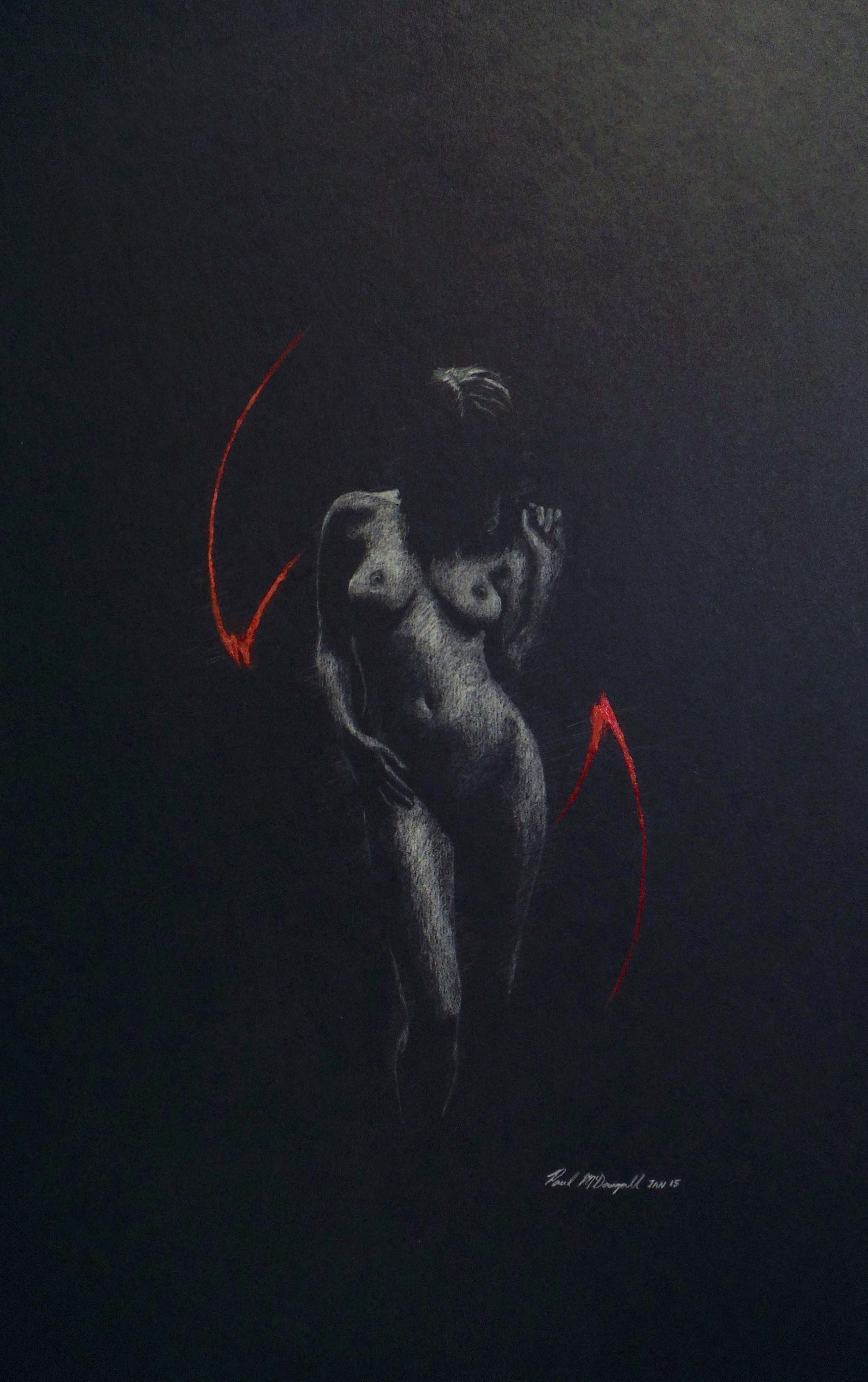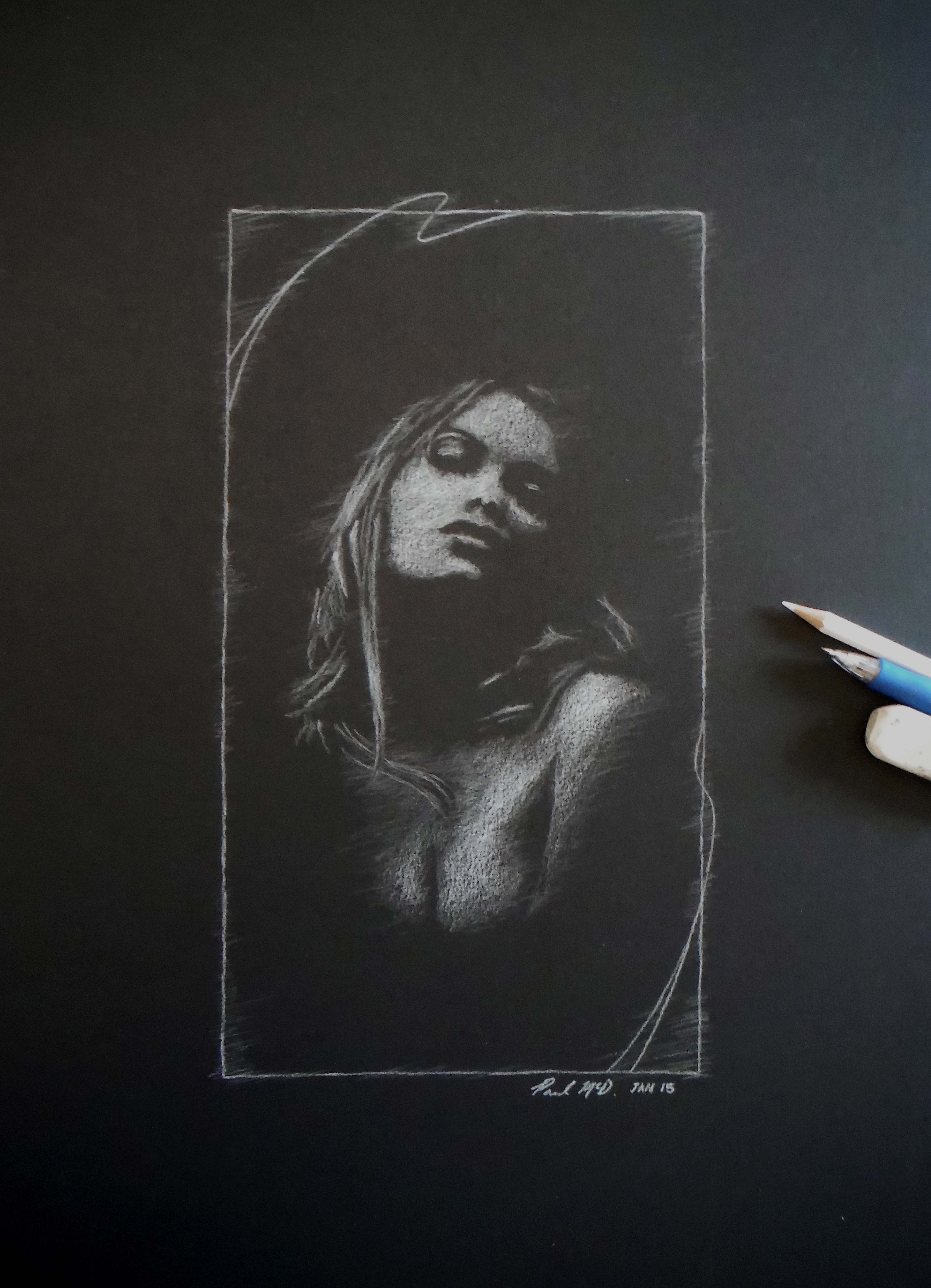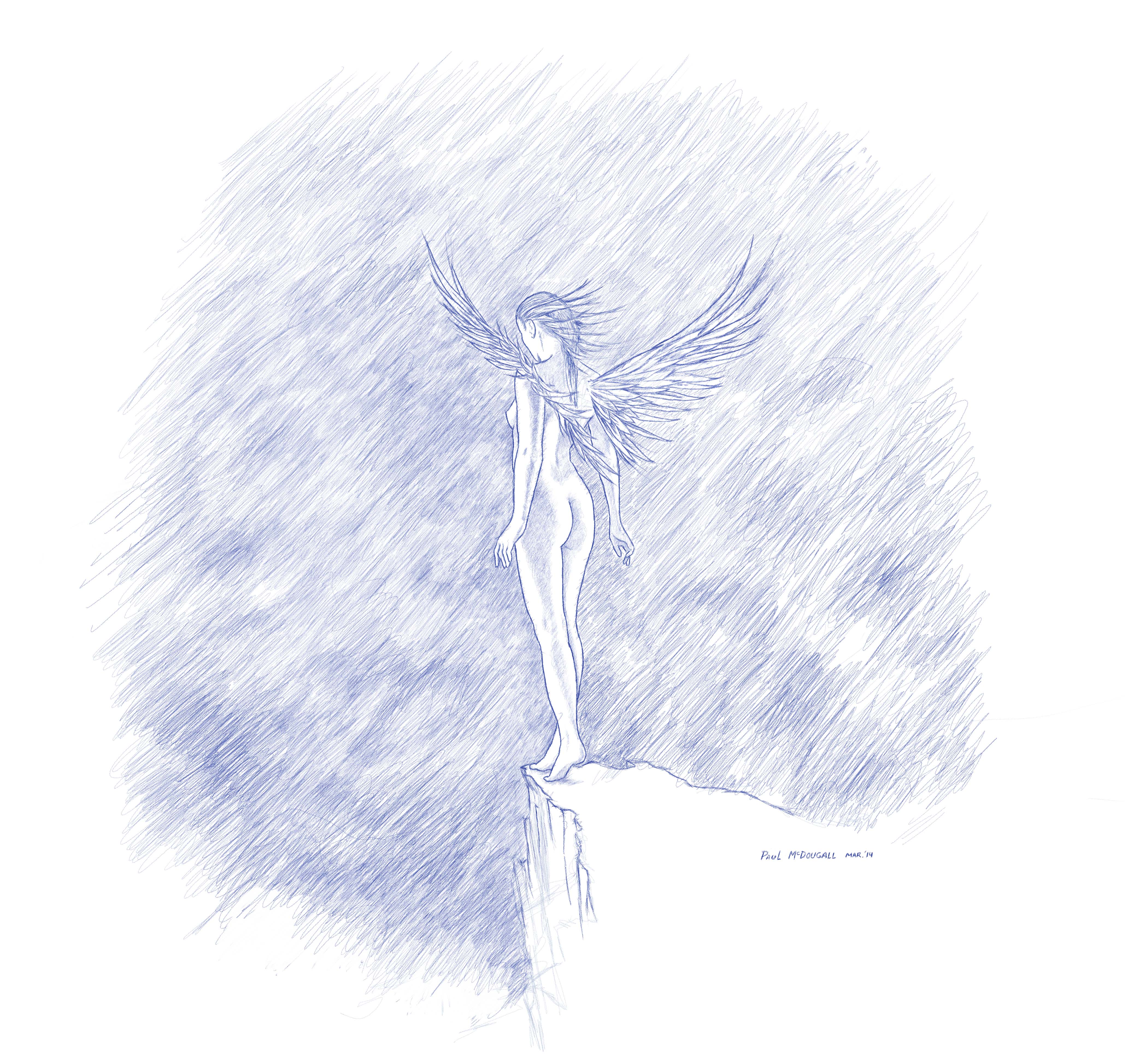 Please follow Paul on Google+ to see more of his amazing drawings.
Read this interesting story about Miniature Objects and 3 Dimensional Art by Phillip Nuveen
•••• The End ••••