Japanese Artist Miho Hirano Creates an Amazing Surrealistic Oil Paintings
Look at those hypnotizing oil paintings and let me know what can you sense?
I step into the bizarre dream with amazing fairy and ephemeral characters that I would instead call spirits, who are just about to dissolve in the expanse as only I touch them.
Those beautiful female spirits embrace and at the same time radiate the rays of light of the morning, foggy and still dreaming the sun.
Those magnificent enchantresses belong to the best of the worlds of dreams and nature. Just look at how deeply they are united with natural elements, female beauty, and fantasy.
Creating those fabulous paintings, Miho gives impressive attention to each feature detail of her creatures.
Readily combining female beauty with the natural elements, she brings us beautiful and sexy female spirits that are so easy to fall in love with.
Merging hair with blooming trees, flowers, seaweeds; adding the inhabitants of forests or rivers to the paintings she brings to existence a fantastic and surrealistic world of beauty.
Miho is a Japanese artist and looking at her wonderful paintings you can recognize the cultural significance of the woman in her country and sincerely appreciate Mihos artwork.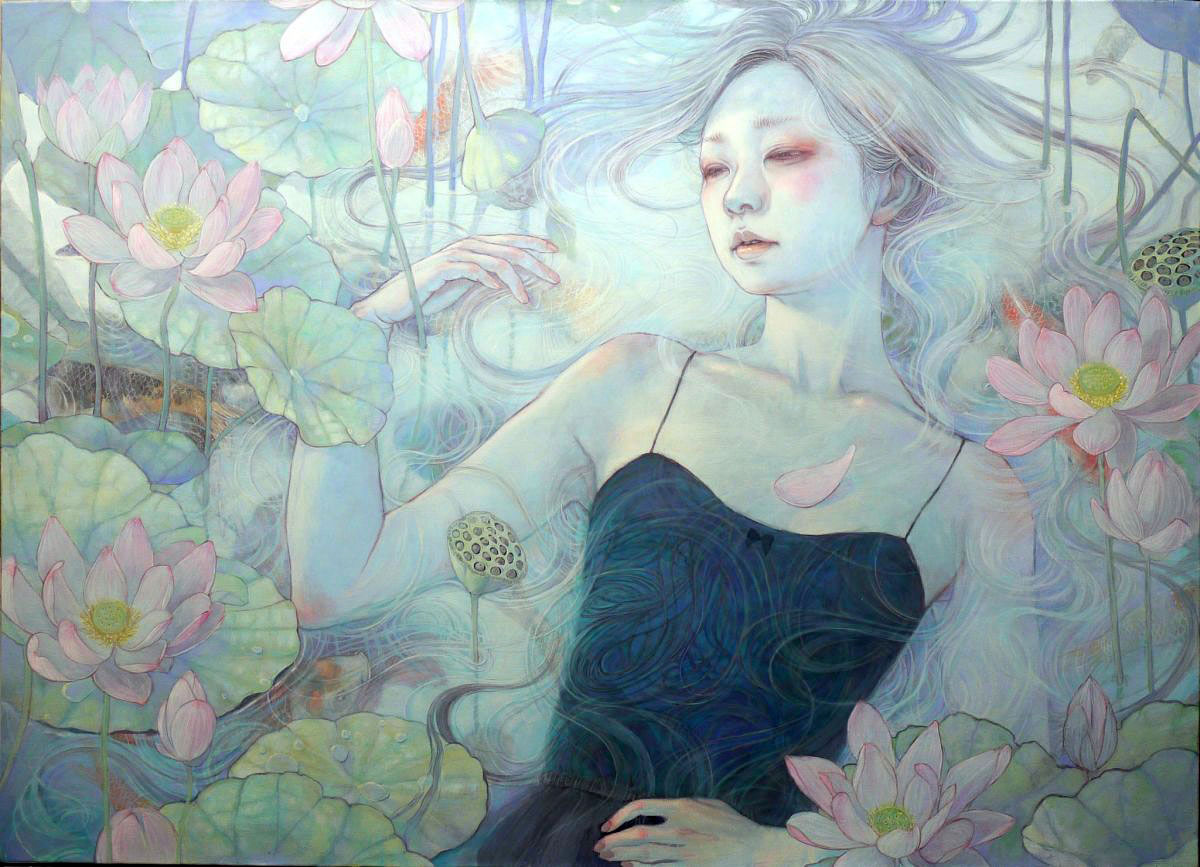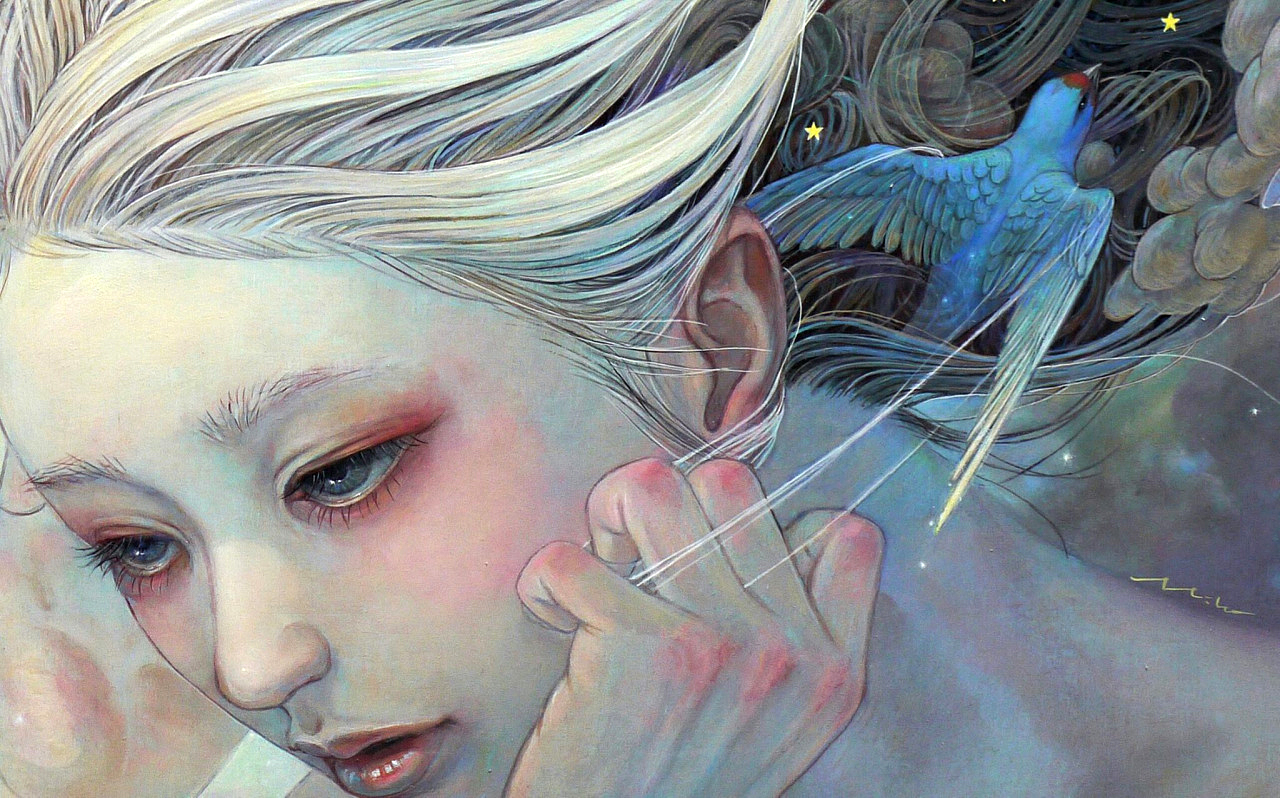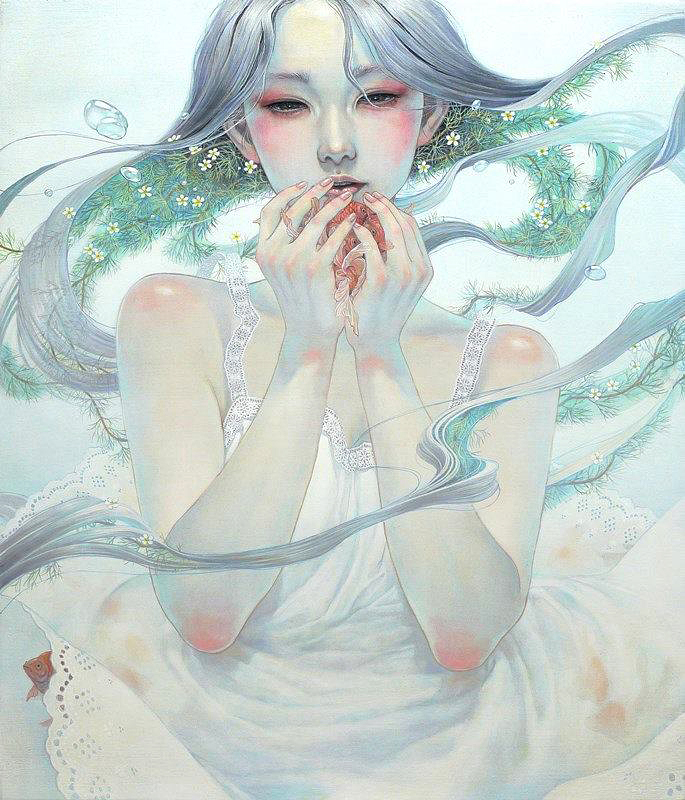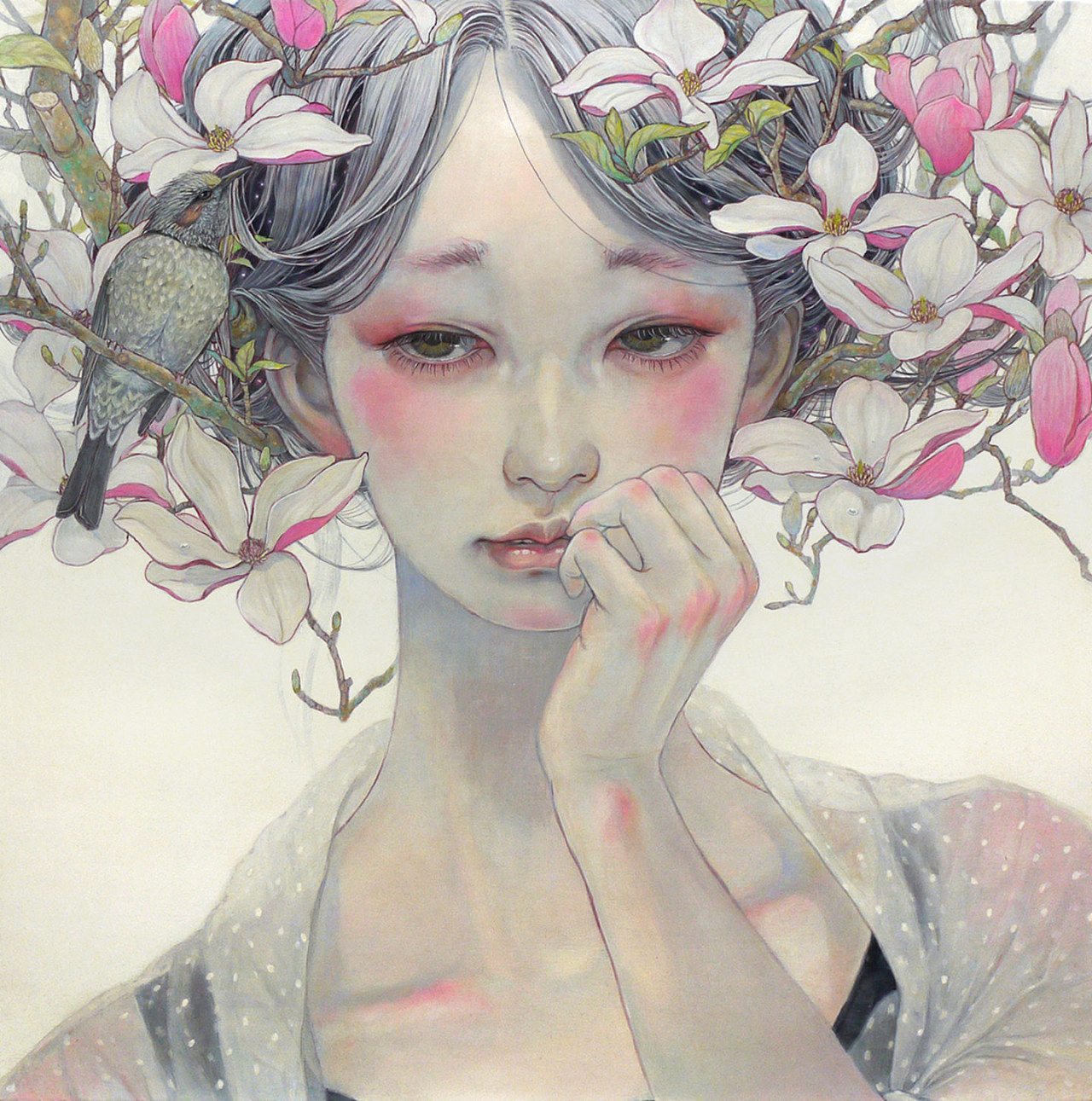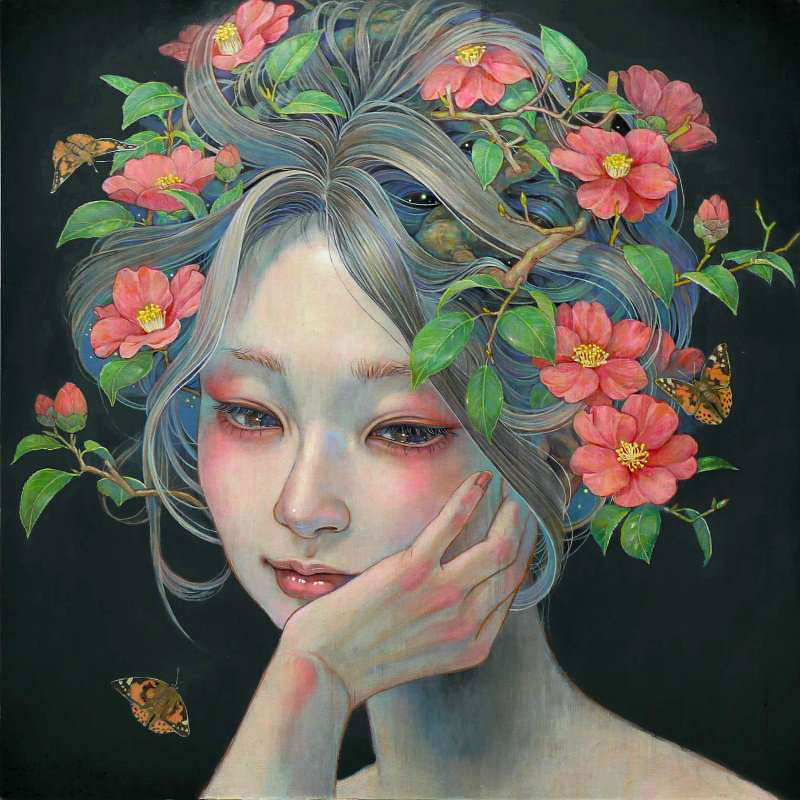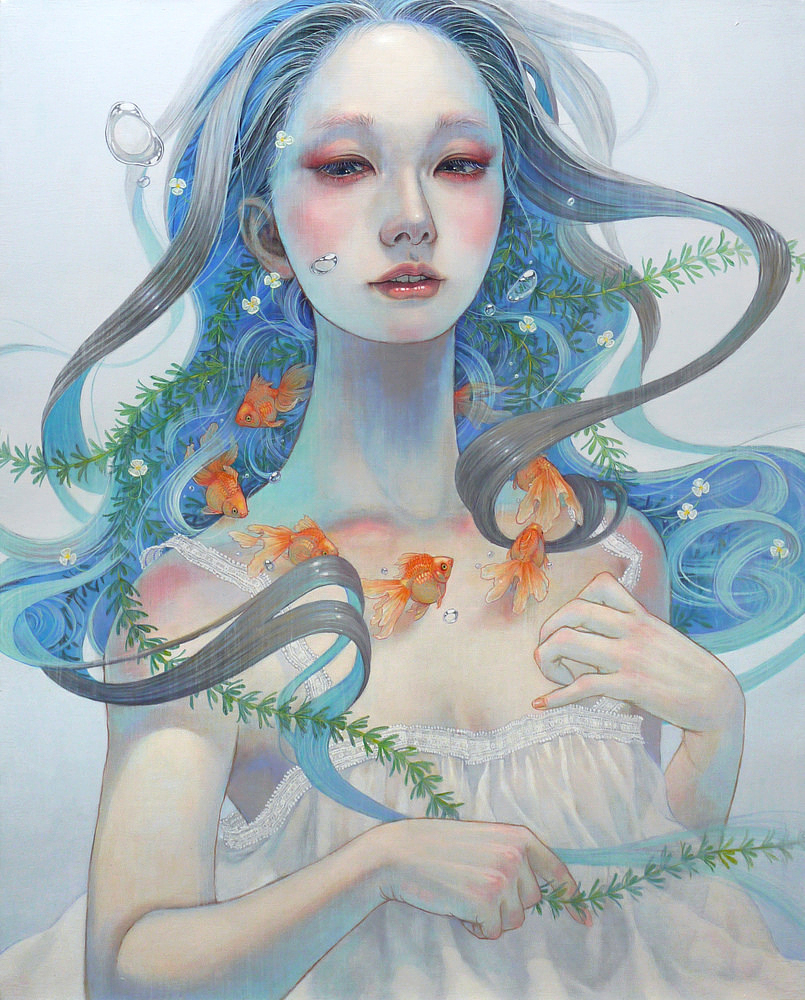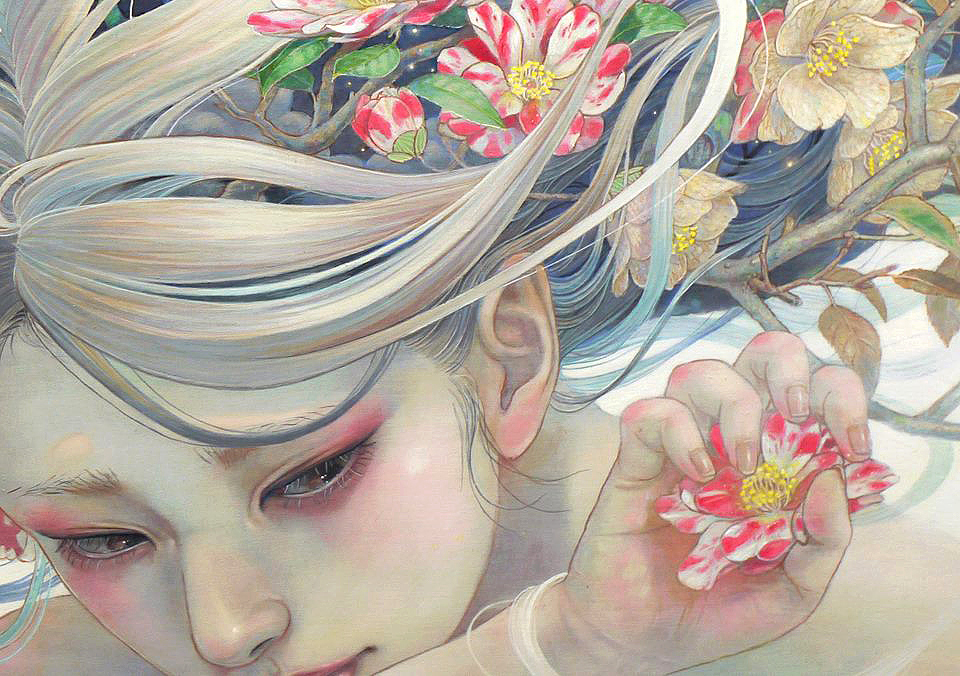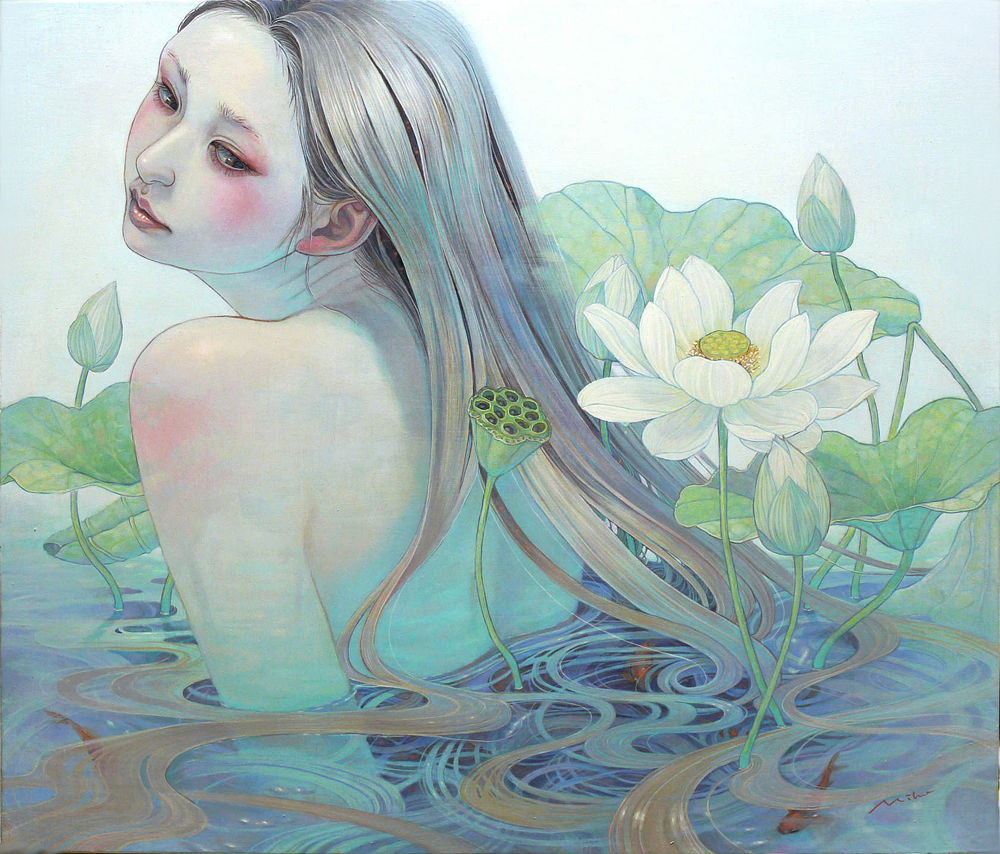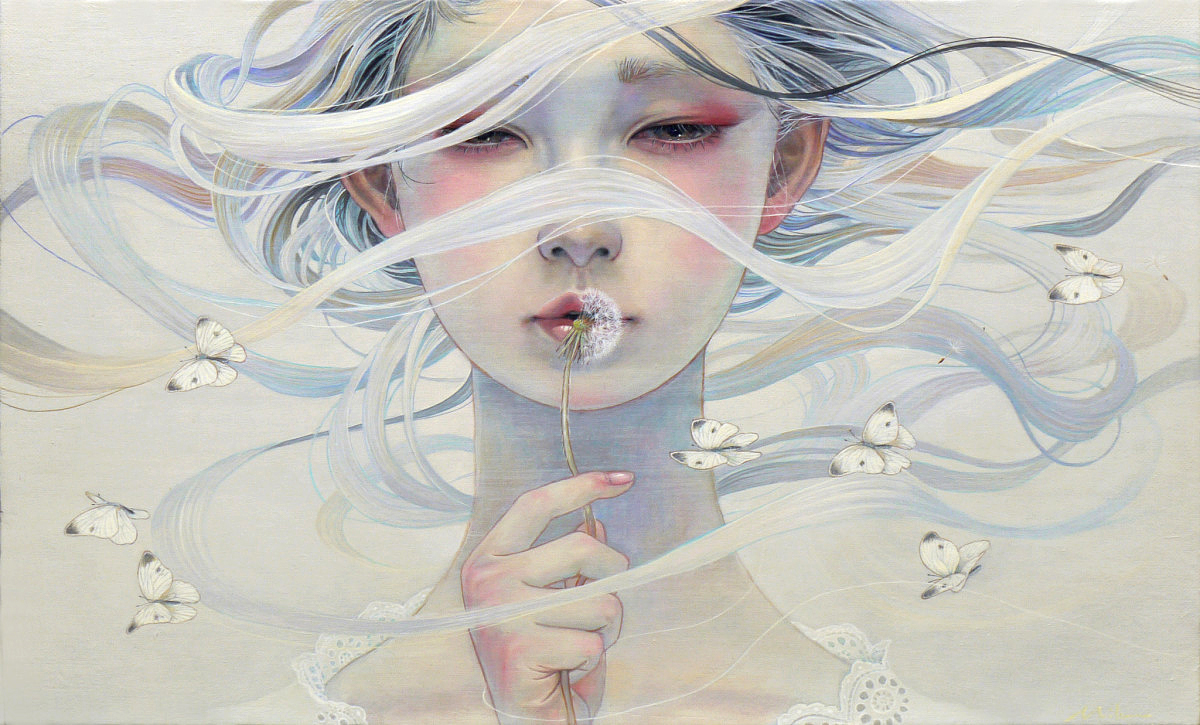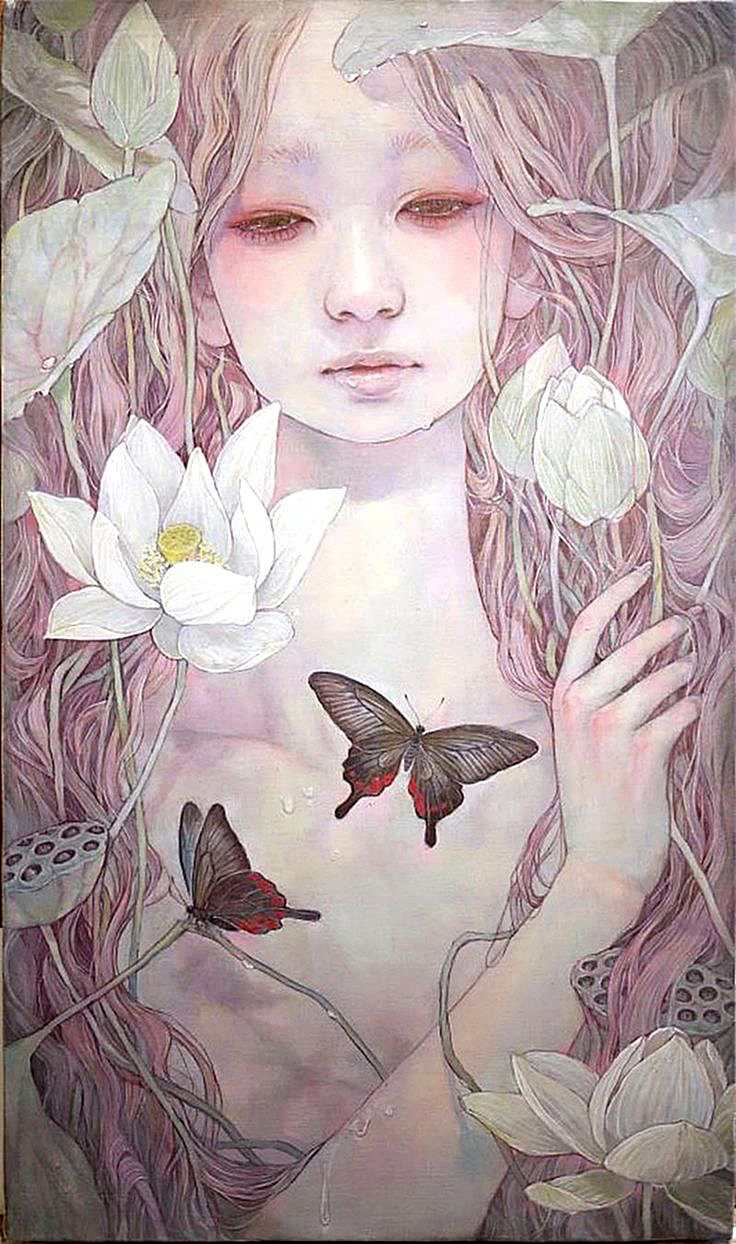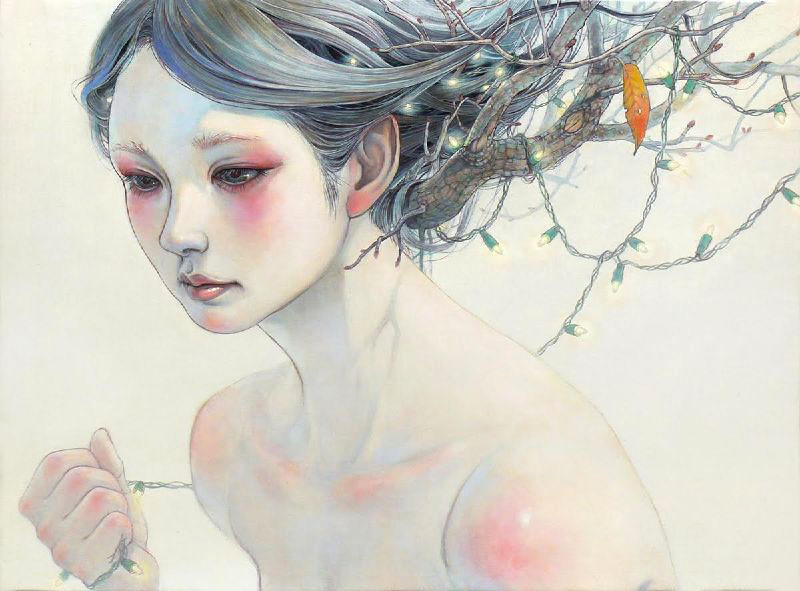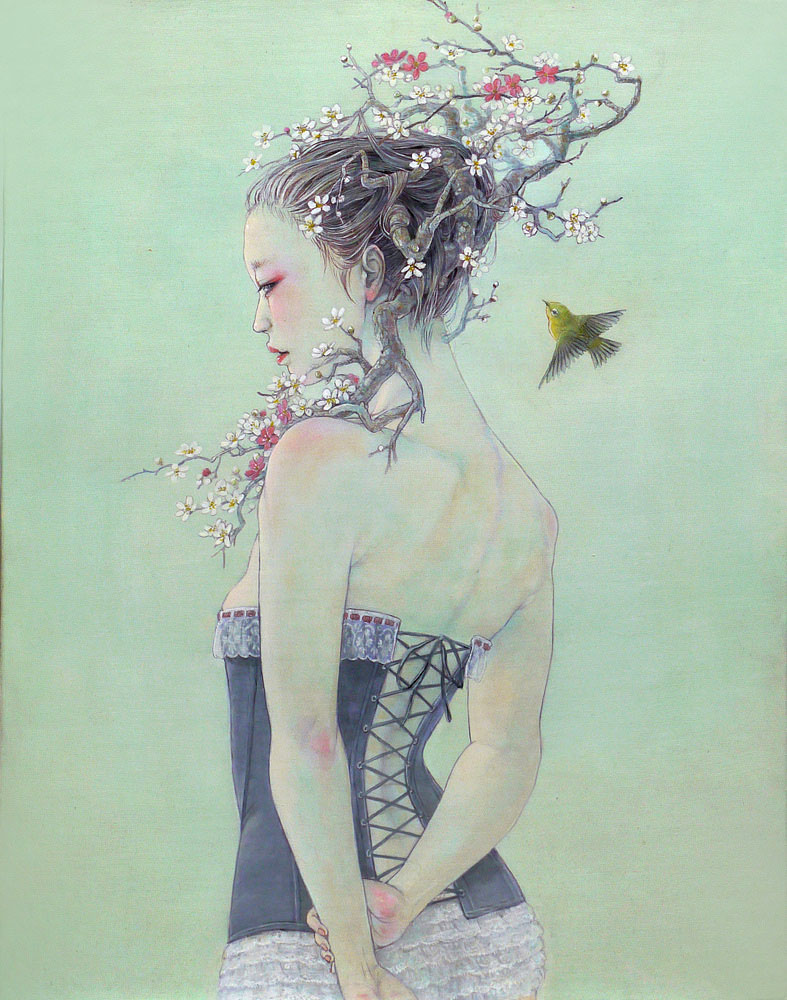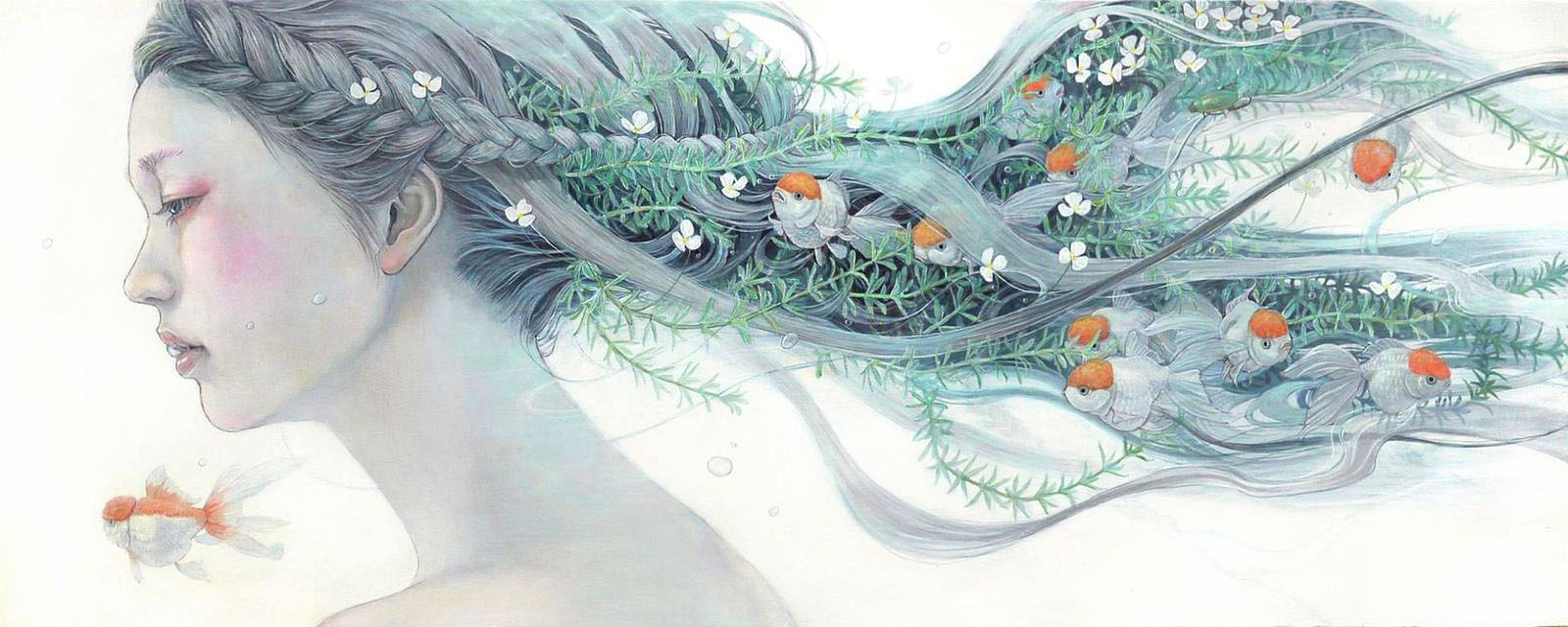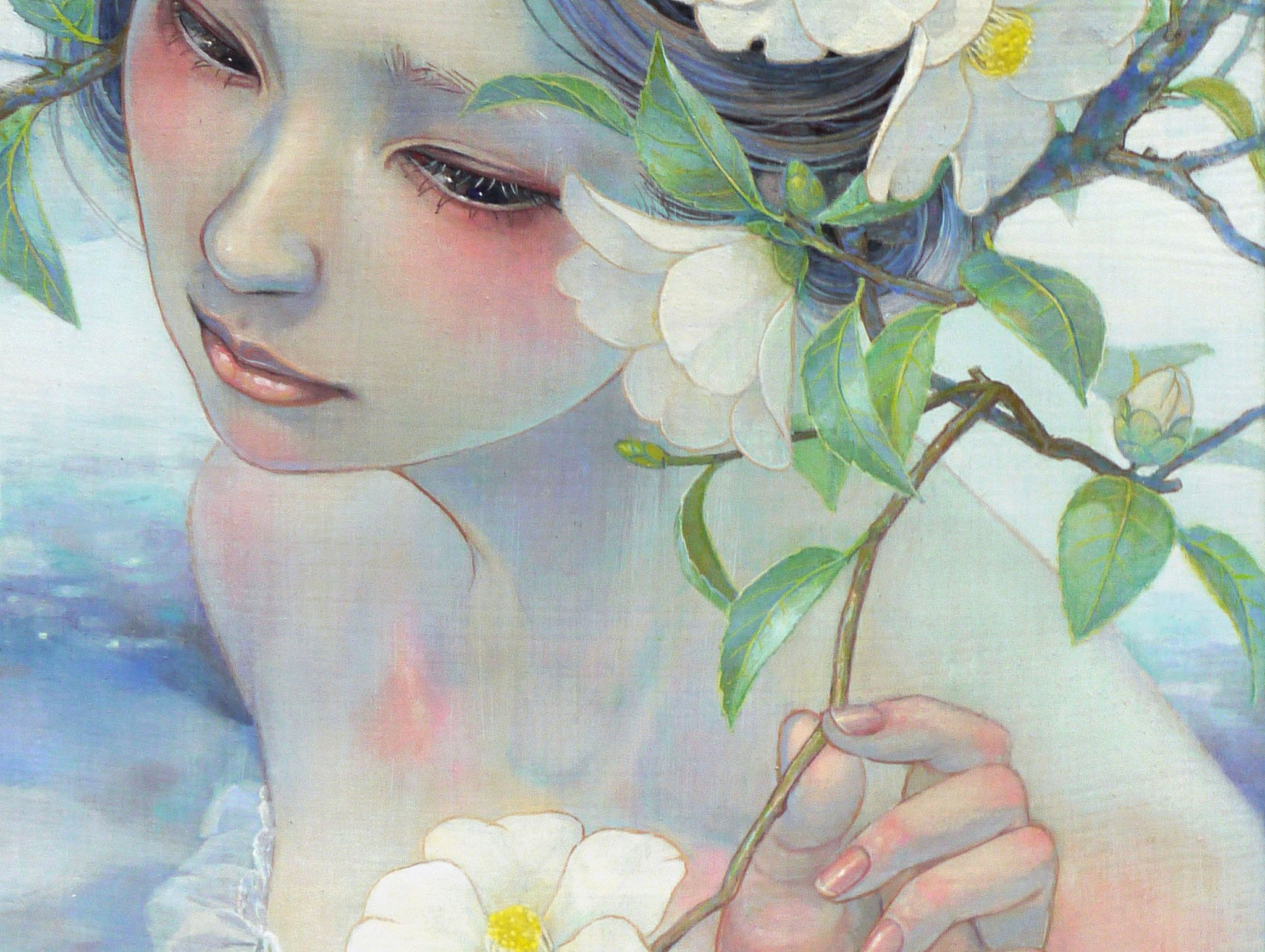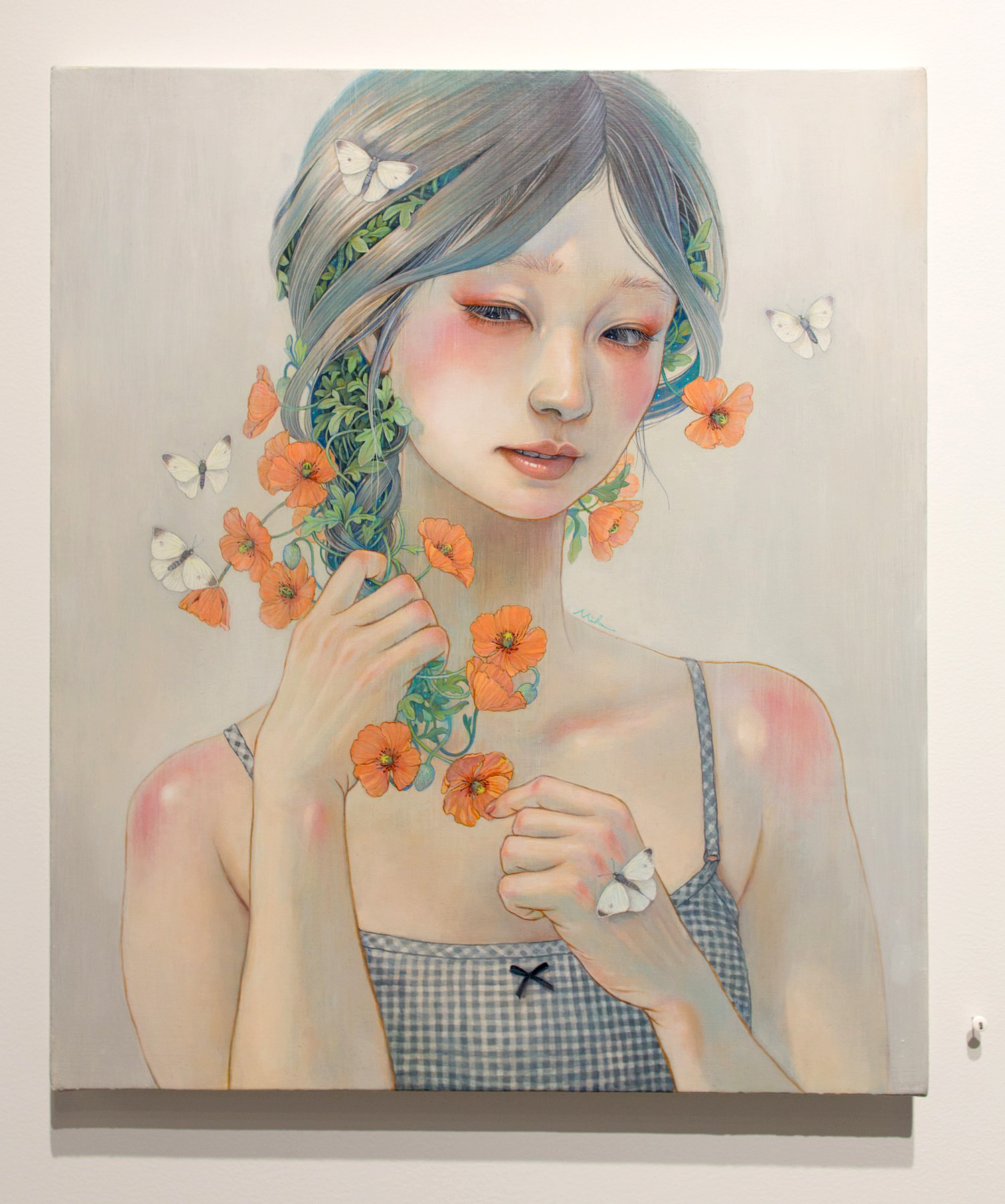 Miho Hirano lives in Abiko, Chiba. She is a graduate of Musashino Art University.
Find more of Miho Hirano's work on her website, as well as her Instagram page.