Pen and Ink and Watercolor Illustrations: "Metamorfish" Project by Elisa Ancori
"The synergies between the worlds, the connections that generate between the regard of lost souls, are recreated again in the second part of "Metamorfish"
A unique project by Elisa Ancori where emotions become a bridge between the creature and the fantastic underwater universe.
Lisa Ancori and her beautiful pen, ink and watercolor illustrations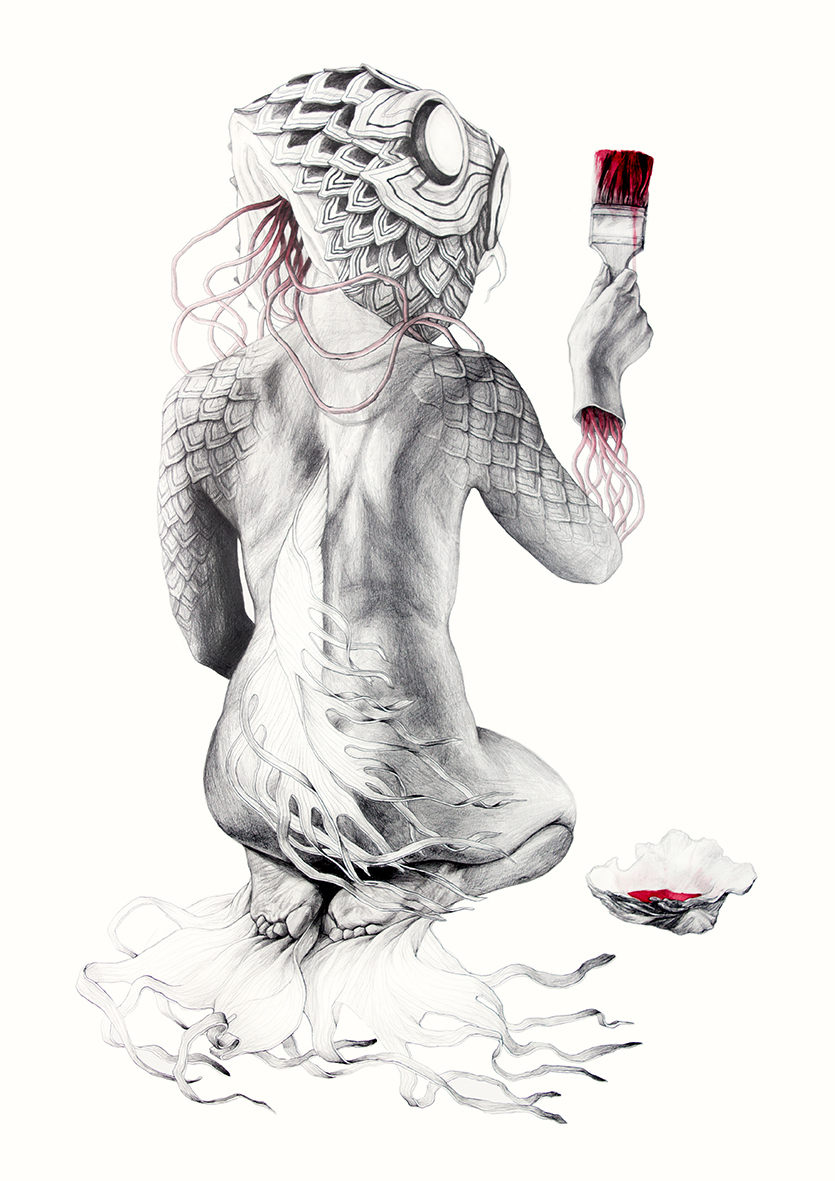 Elisa Ancori is a creative artist from Barcelona. She specializes in traditional drawing, but she is not limiting herself.
She loves to cover many techniques in her artworks, she rises a fantastic trail between wild underwater life and humans.
The gift of the unique vision that Elisa owns and great ability to deliver her amazing ideas to the audience opening up some new and very bright perspectives for her future.
Elisa was born in 1990, and her brilliant artworks have been already exhibited in Barcelona, Paris, and Germany, in galleries as Miscelanea, Mutuo, Cadàver Exquisit, Lafutura and art fairs such as GMAC and the Kölner Liste.
It's an unbelievable success for the young artist.
Elisa is a dedicated artist. She works in production and does a freelance illustration work in advertising, fashion, and publishing.
She also has got her artworks published in a book, that I don't mind to get for myself. You can even get Elisa's Ancori amazing artworks online.
I am explicitly falling in love with the magnificent pen and ink and watercolor illustrations by Elisa.
All of her artworks are incredible pieces with sufficient amount of creative and distinct light in them.
I think if you are an interior designer you should defiantly have an in-depth look at those great artworks.
They will be certainly looking astonishing in a house in Seaside Style.
Those artworks are fantastic, inspiring decorating ideas for Marine Interior Design.
Well done Elisa and all the best wishes for your distinctly brilliant and felicitous future!
To know more about Elisa Ancori art follow her on Instagram
Inspiring Decorating Ideas for Marine Interior Design by Elisa Ancori