How a Life Coach Can Help You Create A Life You Love
If you are having some tough times in your life right now, a life coach can help you overcome the challenges. Here are the exact things they can help you with…
Each of us has our own perception of a good life. Some dream of the ideal – being able to eat three times a day, having a job to sustain one's livelihood and being with your own family. Some prefer a different lifestyle – be single, have a job and travel the world. Some perhaps, live with best friends, take care of a pet and maybe, go to endless parties.
A good life, however, is most commonly measured in terms of societal and cultural bases – usually, monetary driven. It would be hard to tell a person that you have a good life if you do not have the money to support your basic needs or perhaps, the money to allow you to enjoy life opportunities. Due to this expectation, it sometimes creates a disparity from a life that one love.
What is a life coach?
A life coach is a trained specialist whose main goal is to help an individual who has challenges in his/her career or personal life. Some of the world's best coaches such as Tony Robbins can help you unleash your full potential and create your dream life. In fact, his seminar called Unleash The Power Within is designed to help you do just that.
What is a life that you love?
Or maybe, what is it in life that you love? This is a question that has a range of answers within a person's lifespan and the answer, oftentimes, changes, depending on various circumstances, external factors, personality profiles and a lot more.
A life that you love is more than having a good life. It is something more dynamic and in ways spiritual, maybe, even holistic. This makes it very difficult for some to understand or discover and that is where a life coach may be able to help.
What can a life coach do, that you cannot do on your own?
#1. Listen with purpose
Friends, pastors and your psychiatrist/counselor may be able to do this for you but they won't be able to keep you on track of your life goals. A life coach shall ultimately guide you in the process of meeting your goals. This includes determining, identifying, motivating and assisting in helping you create a vision along with its step-goals.
#2. Manage your goals
We are all smart people and most often than not, when something out of ordinary or difficult comes along our way, no matter the motivation, we find a reason not to do it, and in turn, delay us in meeting our goals. A life coach will assist in making sure that these goals are in order. They will strategize in pointing you in the right direction and make you realize that you are the one in control of your life, and they are going to keep you in control.
#3. Be a different person
We are social beings and we normally need another person's perspective or opinion about things. A life coach will do this for you and will be what you need – albeit you knowing, and guide you accordingly. They will be your friend, at times, your adversary, maybe even your conscience at some point. They will not pamper you with good words but rather, push you to achieve what is necessary. Like a football coach to its team, a life coach will make you do routines, practice, deliver hard work and when it's due, commend you for a job well done.
#4. Handle traffic
Most of the time, there is simply a lot of things on our plate and we are unable to filter through everything. Life coaches will help you handle the traffic and refer you to potential additional support that may be needed including but not limited to psychiatrists, counselors, gym instructors, nutritionists, doctors, whichever is needed. They will keep things simple – and S.M.A.R.T. (Specific, Measurable, Attainable, Realistic, Timebound).
How does it work?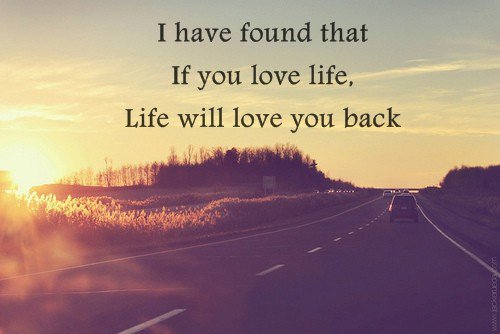 Decision
You must choose to have a life you love and make the decision to get a life coach to help you. This in itself sets things in motion.
Vision.
A life coach will help you realize what is it you really love and picture what is the goal. Identifying problems, obstacles or hurdles may be part of it, but the coach, usually, will keep you in motion – focused on solutions or options to take to solve an identified issue, rather than not doing anything at all.
Routine.
A key element in life coaching is involvement and constant activity. Small goals may be set to create routines/habits, thereby making a person more accountable with one's daily activities.
Self-check
A life coach will tell you-you're slacking off and will commend you if you're doing a good job. Expect to be asked critical, thought-provoking, sometimes even radical and eccentric questions to equip you in understanding what is happening and where you are going.
Trust and Confidence
This is necessary. Without it, you will not be successful. Be prepared in giving your trust to your life coach and know that in the end, your life coach will journey with you as you develop and strengthen your self-esteem, self-worth, and confidence. Much of pursuing a life you love will mean facing potential criticisms and this is where your life coach will ultimately help.