Collection of the Beautiful Yarn Bowls
Hobbies – this is your favorite activity to which a person is happy to devote his time, discusses with friends, and finds in it a way of self-expression. One of the most popular hobbies among women is knitting. It not only allows you to create useful and original things but also does not require significant expenses. Any occupation requires perseverance and patience, and knitting is one of them.
To knit anything excellent and big enough, you probably will need more than two evenings; it's quite a routine activity.
If you would like to make knitting your real hobby, you must learn how to find real pleasure in this process. Knitting is an excellent means to fight your stress, and it is a peaceful and meditative occupation.  Knitting has already become your favorite hobby, and you find it one of the best ways to express yourself through it; it's the right time to get for yourself great and handy accessories to make the process even more, better and fun.
A handy and necessary thing for every knitter is a Yarn Bowl.
The Collection of the Beautiful Yarn Bowls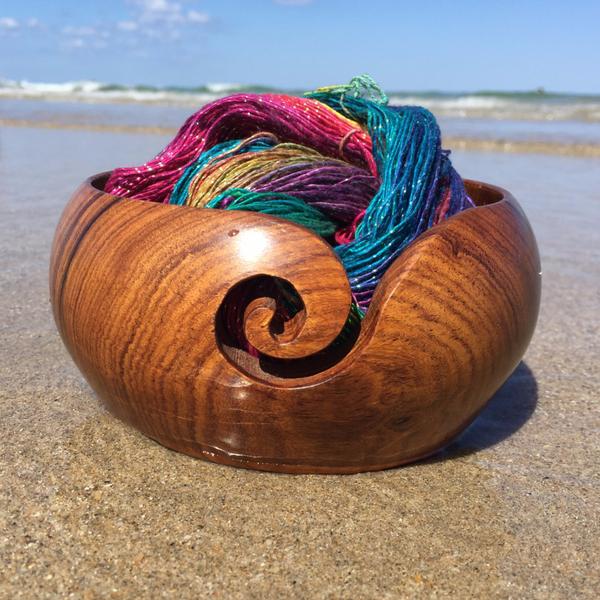 Have you ever heard about it? If not – it's time to introduce you to one of the most creative and, at the same time, beautiful things and helpful things for knitters. It's not just practical and convenient, but it can be gorgeous at the same time. How does the yarn bowl works?
It's all straightforward; you put your yarn ball into the bowl while you're knitting, and it will not be running away from you. The yarn in a bowl will keep your threads unmixed up. Here we go, the annoying problem of the ball of yarn rolling and bouncing around the room during knitting is completely fixed.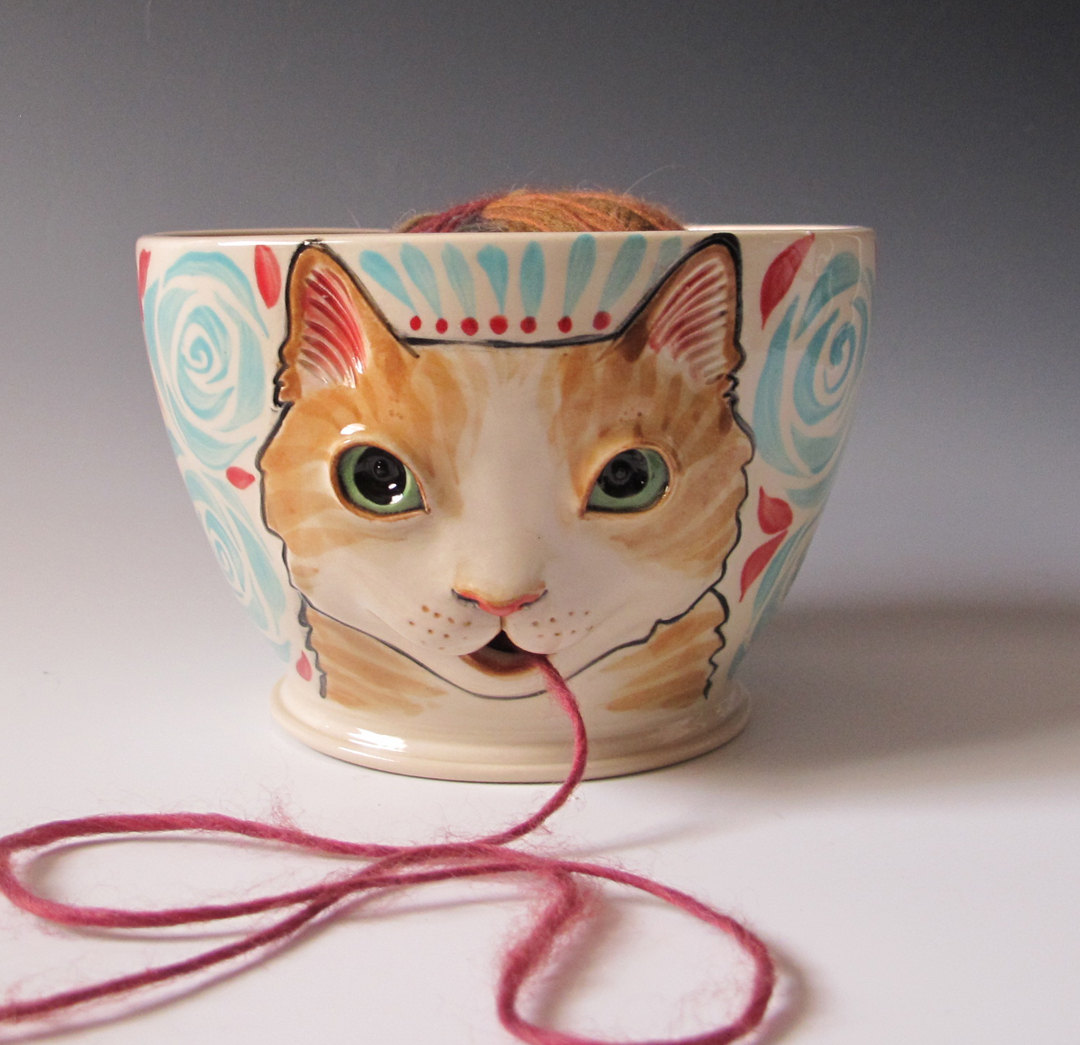 But the yarn bowls can become not just a thing that helps to improve the knitting process. The yarn bowl will be keeping the ball, and it will roll in the bowl freely without getting tangled or running away, so you can stay focused on your knitting process.
You probably have your way to help yourself with yarn, but look at how many beautiful and original bowls are already invented to help you too. They are waiting for the knitting masters of creating real and beautiful knitting masterpieces. The bowl can help you to identify your other interests and will become unique and decorative accessories on your table.
Such yarn bowls can become an excellent gift for knitters, kindly see the attached image as an example.