Best TV Series According to Audiences
I don't know how about you, but I adore TV series. These days TV series are even better than modern movies. Steep and unpredictable scenarios, great costumes, talented actors and very loyal audiences.
If you have been looking for interesting, engaging and simply great TV shows to watch than you are are in a right place – I have prepared for you a wonderful collection of best TV shows with unpredictable scenarios and fantastic actors.
I have seen all of them and I can assure you, that those TV series will grab your attention from the first series and will keep you intrigued till the very end. It does not matter what kind of movie genre you prefer: crime TV shows, Sci-Fi TV shows, drama TV series or else.
I am sure that watching those TV series you will get the excitement equal to the winning top casino bonuses at Royal Vegas Canada.
Some of those TV series hasn't received any awards, but they have gained an entire army of fans and admirers around the world and there is a reason for that for sure. Let`s get started.
Vinyl | American drama series | 2016
Creators: Rich Cohen, Mick Jagger, Martin Scorsese.
Stars: Bobby Cannavale, Paul Ben-Victor, P.J. Byrne.
Vinyl is the American television series produced by HBO cable network in the genre of the musical drama. The TV show was created under the guidance of the well-known star and musician Mick Jagger, filmmaker Martin Scorsese and screenwriters Rich Cohen and Terence Winter.
The series takes place in the 70s of the XX century and tell the story about the head of the recording studio named Ritchie Finestra, played by Bobby Cannavale.
Wayward Pines | Drama, Mystery, Sci-Fi | 2015
Creator: Chad Hodge.
Stars: Siobhan Fallon Hogan, Toby Jones, Shannyn Sossamon.
Secret Service agent Ethan Burke comes to the rural town of Wayward Pines in Idaho to find the two missing FBI agents. But the investigation, instead of providing the answers, raises more and more new questions. What is going on in Wayward Pines, and is there an escape from this weird place?
Helix | American thriller series | 2014 – 2015
Creator: Cameron Porsandeh.
Stars: Billy Campbell, Kyra Zagorsky, Mark Ghanimé.
An American Sci-Fi TV series about a group of scientists from the Center for Disease Control and Prevention arrived at the private high-tech research base in the Arctic to investigate a possible disease outbreak. They were were forced to fight for the salvation of mankind.
The Killing | American drama series | 2011–2014
Creator: Veena Sud.
Stars: Mireille Enos, Joel Kinnaman, Billy Campbell.
The story of one murder from three points of view – detectives assigned to this case, the family of the deceased, and the suspects. The plot also affects local politicians and their connection with this case.
Gradually it becomes clear that there are no accidents and everyone has their secret. Although the characters think they continue to live their lives, the past has not left them alone.
Black Mirror | British television series | 2011-
Creator: Charlie Brooker.
Stars: Daniel Westwood, Hannah John-Kamen, Beatrice Robertson-Jones.
Over the past ten years, technologies dramatically changed our lives before we had time to doubt them. In every house, on every table, on each palm, you will find a plasma TV, computer monitor, and smartphone display – a black mirror of our existence in the twenty-first century.
Our connection with reality is changing. We worship "Google" and "Apple." "Facebook" – algorithms know more about us than our parents. We have access to all the information in the world. The "Black Mirror" reflects the general concerns of our modern world.
The Expanse | Drama, Mystery, Sci-Fi | 2015–
Creators: Mark Fergus, Hawk Ostby.
Stars: Steven Strait, Cas Anvar, Dominique Tipper.
Two hundred years from today, a detective, who is accustomed to bringing everything to completion in any circumstances, investigating the disappearance of a young woman appears on the board a spaceship.
The ship's captain decides to help the detective in his complicated case. The greatest conspiracy in the history of humanity is guaranteed, as is its indispensable revelation.
Stranger Things | Drama, Fantasy, Horror | 2016–
Creators: Matt Duffer, Ross Duffer.
Stars: Millie Bobby Brown, Finn Wolfhard, Winona Ryder.
The action of the series takes place in the 80s in a quiet provincial town. The favorable course of local life violates the mysterious disappearance of a teenager named Will. To find out the circumstances of the case are determined by the native boy and the local sheriff.
Also, the events affect Will's best friend, Mike, and he begins his investigation. Mike is confident that he is very close to unraveling, and now he will be in the epicenter of the fierce battle of the otherworldly forces.
Penny Dreadful | Drama, Fantasy, Horror | 2014–2016
Creator: John Logan.
Stars: Josh Hartnett, Timothy Dalton, Eva Green.
Victorian London has never been in security and tranquility. Townspeople are engaged exclusively in their everyday affairs, not noticing signs of future changes.
However, they should have become more attentive because on the streets of the British capital, there is a host of different and weird kinds of people. With many of the representatives of this evil you have long known.
Dorian Gray from Oscar Wilde's novel, the wise Dr. Jekyll with his alter-ego Mr. Hyde, and the German Frankenstein with his monstrous creation, and thirsty for the blood. The magnificent Count of Dracula from Transylvania, his vampire assistants and other, no less sinister entities.
Mars | Adventure, Drama, Sci-Fi | 2016–
Creators: André Bormanis, Mickey Fisher, Karen Janszen.
Stars: Jihae, Alberto Ammann, Clémentine Poidatz.
In 2033, the first human expedition of six people departed for Mars. Their goal is to create the first human settlement on Mars. However, in the process of the creation of payment, they will face many dangers that Mars conceals.
Scenes in the series alternate with the documentary subjects and interviews with the planet's leading minds that has been developing the solutions that will allow human to land on Mars.
Shades of Blue | Crime, Drama | (2016–2018)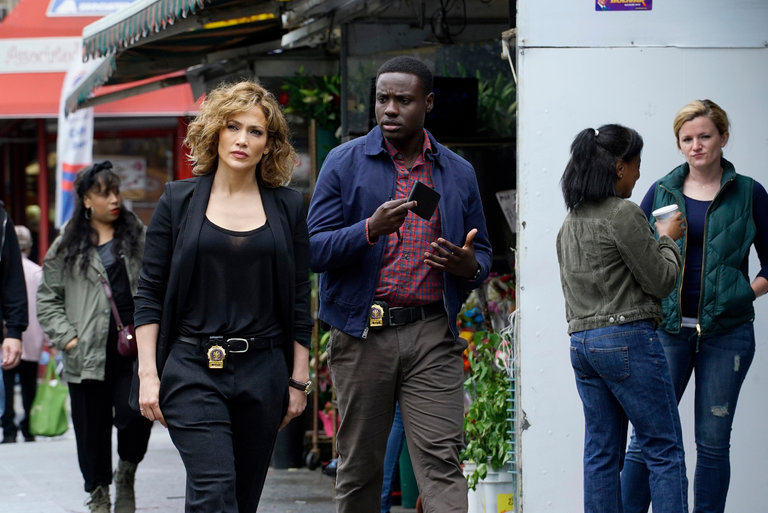 Creator: Adi Hasak.
Stars: Jennifer Lopez, Ray Liotta, Drea de Matteo.
In the center of the story is a policeman and a single mother, who has to work undercover for the FBI to fight corruption. Don`t forget to add your favorite TV Series in the comments below!