Check those Best Places Camping Near Tokyo
The Japanese are known for the advancements in technology, but they are also very in tune with nature and the outdoors. They love camping and introduce it to the young at an early age. That said, the outdoor life in this nation is quite spectacular. I would say that the natural side of Japan is even more extravagant than the civil side.
When you're in Tokyo, it may seem like nature is so far away considering you have buildings towering over you. But there are lots of natural beauty nearby where you can also camp. If you are looking for an outdoor adventure or looking for cheaper accommodation near Tokyo, camping is the way to go.
Here are 5 of the most beautiful places for camping near Tokyo
#1 Otake Camping Ground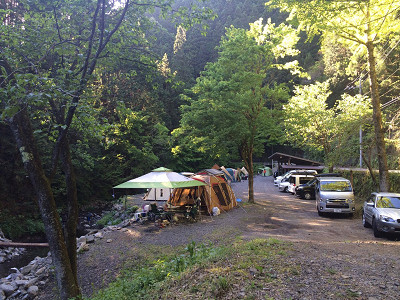 Otake Campground is one of the best campgrounds near Tokyo – simply because it's far enough to give you that "escape," but it's still very accessible from Tokyo. It's a little over an hour drive away, or about 2.5 hours via transit system. If you do take the train, you will still need to take a bus to the campground. Still, it's very worth the travel.
It's a great destination for those who want to have a dose of nature. The campgrounds are near Odake Limestone Cave and Odake Falls. You can enjoy fishing, stargazing, hiking, swimming, caving, or just simply relax. Just make sure you bring your camping gear.
Trees surround this campground, which is perfect for hammocks. If you book a spot, putting a bed shouldn't be a problem. The campground operates all year round with two sites – upstream and downstream. Costs vary, but you can check them out on Otakecamp.web.fc2.com along with the amenities and other relevant information.
#2 Jonanjima Seaside Park
This seaside park is a long stretch of beach located in Jonanjima Ota-ku, Tokyo. It's the closest auto-campsite to central Tokyo, being less than a 30-minute drive away. You can also get here using their transit system, but it will take longer because you have to transfer from many different lines.
The beach in the park isn't safe for swimming, but you can go fishing, go for walks and enjoy the view. There are three campgrounds – the first one has 20 sites, the second one has 18 locations, and the third one has 22 locations.
Some boardwalks are accessible to wheelchairs, a skateboard plaza, picnic tables, and a place for barbecue. This campground is perfect for those who want to stay near the city but save on accommodation.
#3 Shiraiwakeiyuen Campground (Saitama Prefecture)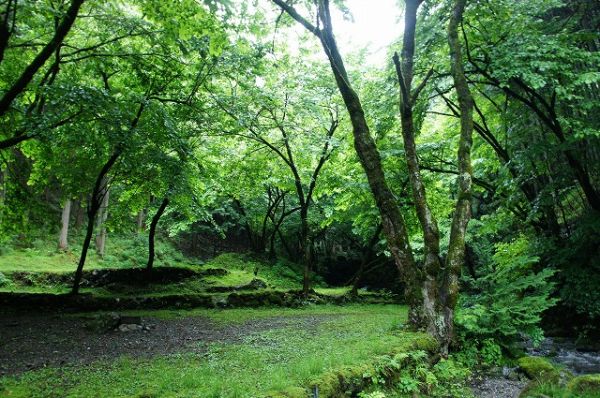 You can find the next site in Saitama Prefecture in Naguri Valley. The campsites are along the Iruma River, which is the perfect treat after a long hike.
Each location has a Kamado, which is a cooking range or stove fueled by wood or charcoal. To preserve the environment, you have to use these Kamados – open fires are not allowed. There are other amenities that you can use – a covered hut for dining, toilets, hot water shower, trash area, and a shared kitchen.
There are other things you might find in their shops for rental or for sale – bedding, fishing equipment, and barbeque equipment. There are no tents for rent or sale, so you must bring that yourself. Also, make sure you reserve or book before going.
#4 Sainokuni Camping Village (Saitama Prefecture)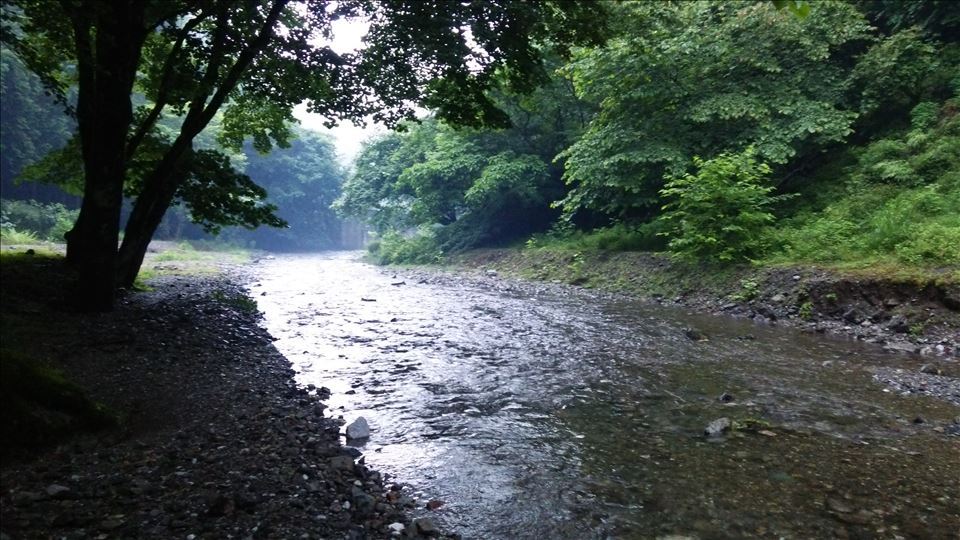 This next campsite is also in Saitama Prefecture but along Urayama River. The Sainokuni Camping Village operates from April to December, with the trees towering over the campsites and providing a lot of fresh air.
The trip from Tokyo via car is around 2 hours long. The nearest Station is Chichibu Station, but from there, you will need to take a bus or car to get to the camping village. The campsite offers many conveniences like laundry and dryer. There are also shops where you can rent or buy what you need.
#5 Hikawa Campground (Tokyo)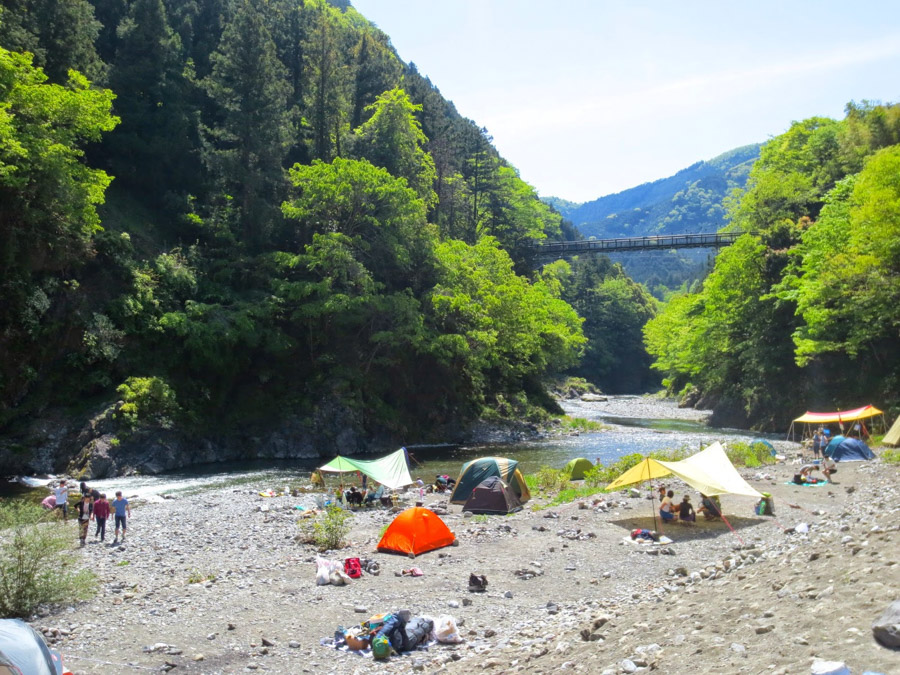 The last one on the list is Hikawa Camping Ground. It's probably one of the easiest to get to because it only uses the Ome Line from Tokyo. It takes 2 hours and 9 minutes via the Ome Line, but around an hour and thirty minutes via car.
Since it is easily accessible, the Hikawa campground gets plenty of visitors, including day trippers. Still, it is significant enough to get some peace. There are plenty of river verges to escape to and just bask in the natural surroundings.
One thing that makes this place great is that they offer cheap camping equipment. So if you don't have, or if you suddenly want to turn a day trip into an overnight trip, you can rent equipment. It's going to be tempting to stay because of the beautiful surroundings. Hikawa Campgrounds has barbecue areas, a cafe, and some nearby convenience stores.
Conclusion
So there you have it – 5 of the best places near Tokyo for camping. It is barely scratching the surface of the camping scene in Japan, but it's a great place to start. Whether you are looking for cheaper accommodation or for an outdoor adventure, it's not too far from Tokyo. It's also not too difficult to get to thanks to the transit system.
We hope you enjoyed this article. Feel free to comment below!
Author Bio
Warren Kuhn is an outdoor and camping enthusiast, always out to seek for the thrill and adrenaline that only nature gives. He even took up survival training to prepare himself for the worst-case scenarios while outdoors. With his background, you can learn a lot from him so you can get the most out of your camping trip at TheCampingTrips.