6 Incredible Examples of Timeless Monochrome Photography
We are always hearing that one of the rewards and positives of shooting in black and white is that it creates timeless photos.
Black and white photography can create a sense of being caught in an intimate moment or being caught in a moment where time stands still. These photos can be universal, even decades after they are shot.
When and How to Use Black and White Photography
As stated above, monochrome photos create a sense of timelessness. Shooting in monochrome can be most effective when you're wanting to capture an intimate moment.
These intimate moments may include couple of shoots, weddings, and newborn photography.
Monochrome photos can also be highly effective when shooting in portraits if you want the viewer to pause and really take the time to notice and appreciate every bit of your subject. It can bring a deeper connection to your subject.
Lastly, black and white photos can be particularly effective when shooting landscapes and wildlife when there are contrasting lines and shadows, or if you want to illuminate intricacies and details.
When you decide to shoot in black and white photography, you should do just that: plan on shooting in monochrome before you shoot, not after.
Use shadows and harsh lighting to create high contrast in photos and don't be afraid to create your own shadows.
Here are some examples of monochrome photography that prove that black and white photos truly create timeless pieces of art.
Intricate Nature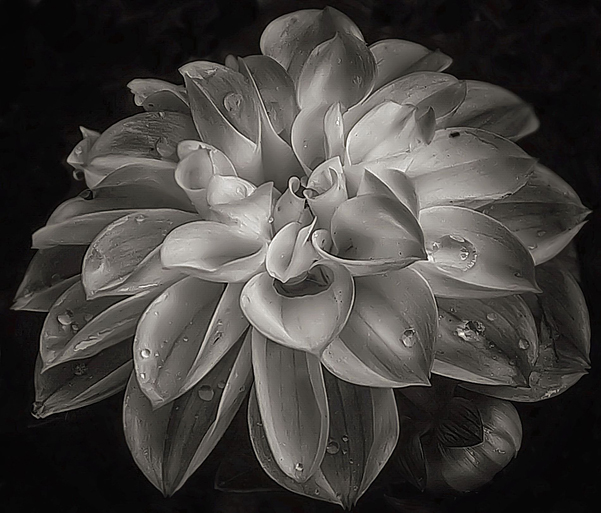 When shooting black and white in nature, it can be super effective to focus on detailed shots.
These details can be captured in macro photography. If you're trying to get macro shots, your f-stop should be set at no larger than f/16 to ensure that your subject remains in focus.
You should also switch to manual focus and make sure that you are not using an automatic focus when trying to get a black and white photo in macro.
This image was able to focus on the reflections in the water droplets with great clarity thanks to the clean focus settings on the camera:
Intimate Portraits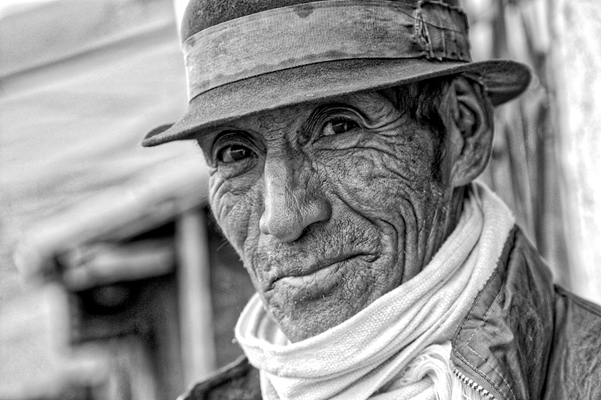 Shooting portraits in black and white, a popular niche of street photography, can draw the viewer into the portrait, but be exaggerating the details.
This can add a more human touch to photos, where "flaws" or idiosyncrasies of one's features are not hidden. This can provide a more intimate and emotional connection.
When shooting black and white portraits, it's important to not overdo the detail in the post. If you up the detail too high, it can make skin look leathery.
The following photo really uses black and white photography to highlight the lines on this man's face, showing the beauty of age:
Dramatic Landscapes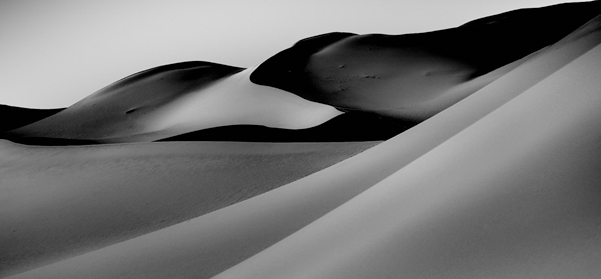 When shooting landscapes in black and white, it's important to find a scene with contrasting or intersecting lines.
These lines can create interesting shadows and leading lines. This image uses leading lines, intersecting lines, as well as dramatic shadows to create a work of art amongst sand:
Architectural lines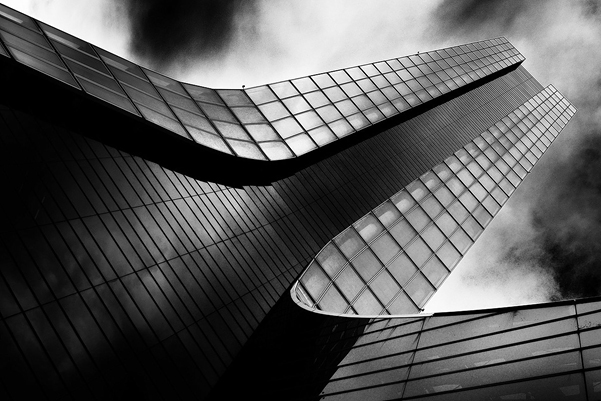 Similarly to dramatic landscapes, it's important to look for intersecting or leading lines when shooting architectural black and white photos.
This provides a sense of drama and adds a cinematic effect to what others might just see as another building.
This black & white photo uses leading lines and curves to accentuate the intricate lines the building holds.
Similarly to dramatic landscapes, it's important to look for intersecting or leading lines when shooting architectural black and white photos.
Intimate Moments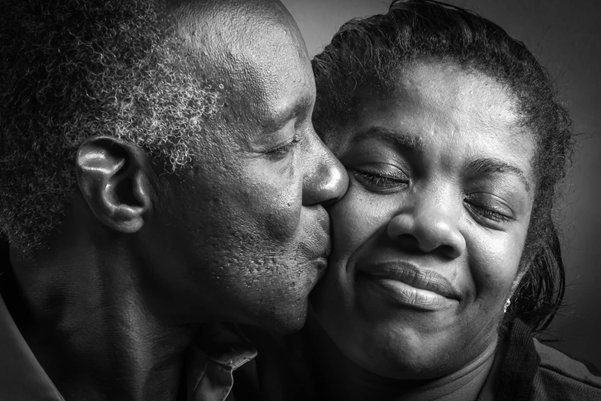 A great black & white photo really do tends to stop time and really make you notice and appreciate intimate moments.
It makes intimate moments between couples and family members seem timeless.
This couple's love is highlighted in black and white due to the soft contrast and zoomed in a focus on the subjects.
Powerful Storytelling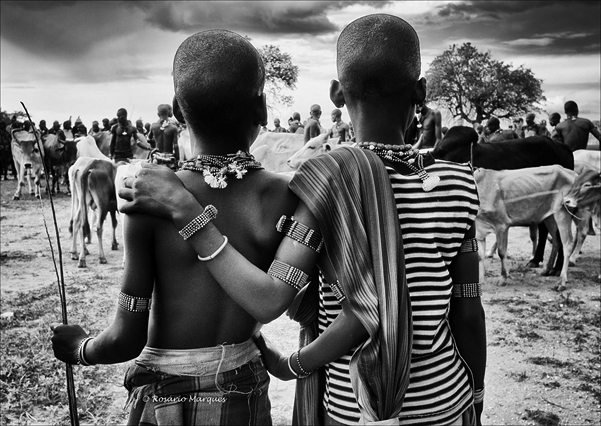 Combining all of these things together into one photo can create a powerful story–the human story.
Black and white photos can create time capsules for years to come and continue to illuminate the beauty of this earth, moments, and people that will never change.