Online Vs. Desktop PDF Editors
Far gone the days when you were required to submit hard copies of the documents in paper form. But now paper documents are replaced with PDF documents too much extent.
Most of the offices and institutes demand PDF documents and forms as an alternative to paper documents. PDF documents are considered as authentic as papers and files in hard format. So, it is the time when you must have some PDF editor with you.
PDF Editor has become the need for other office applications. Whether you are doing some job or working on your own, you will have to use PDF editor.
You have two options when it comes to a PDF editor. You can either download some desktop applications, or you can opt for some online PDF editor.
Online Vs. Desktop PDF Editors: each type has its pros and cons and later in this article, we will discuss these pros and cons.
Cost
Most of the desktop applications are paid apps. So whenever you download some PDF editor, you will get a limited trial.
After that trial, you will have to pay for that app to keep using. But when it comes to online PDF editors, most of the times it is free to use. The fundamental reason is that they can show ads on the web while displaying ads on the desktop application is a bit complicated.
Memory
Memory is another factor in which Online PDF editors win the race. Every desktop application or even mobile application will need some memory space on your device. But if you are using the online PDF editors then you don't need any memory space.
Portability
The portability factor is the factor that makes online PDF editor the best option. If you have installed PDF editor on some device, then you can use it only on that device. But if you went away from that device, this application will become useless. Online PDF editor will be available to you wherever you go in any part of the world.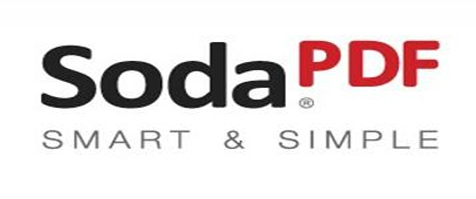 Privacy and Security
Privacy and data security are the most concerned issues these days. Nobody trusts any new software vendor, and hence people hesitate in installing apps on their devices.
There's always the risk of data-stealing if you download and install software from some unknown sources. There's no such issue if you opt for an online PDF editor. But it is still advisable to use some reliable online PDF editor like Soda PDF so your document and data remain safe.
Dynamic Tools
And finally, we got the point where a desktop version of PDF editor wins. Desktop applications come with more dynamic tools, and you get lots of options to edit your PDF files, while web versions are often simple to keep the load time to the minimum level.
Hence if you want some professional editing of PDF or have some bulk work of PDF editing, then you must choose some best desktop application for PDF editing.
Online Vs. Desktop PDF Editors : you will find more and better editing options in a desktop PDF editor. Some online PDF editors do provide complex editing options as well, but for professional-level editing, desktop applications are best.