Avoid Distracted Driving on the Job with These 7 Tips
Distracted driving is a huge problem in modern society. About a quarter of accidents in the U.S. are directly caused by texting and driving. And that's just one common form of distraction.
The problem reflects how busy our modern lives are. There's always something vying for our attention. But here's the thing: that's no excuse.
Especially if the inattentive driver works for your company or represents your brand. Not to sound too preachy, but it's up to business leaders to crack down on distracted driving within their organizations.
After all, nothing is more important than the safety of your commercial drivers and other motorists.
Here are seven tips for helping employees to avoid distracted driving on the job.
Hide Phone Screens When Behind the Wheel
Phones are the top distraction for drivers today. They are ubiquitous and provide us with nearly unlimited potential for loss of attention. One strategy is to hide mobile phone screens when getting behind the wheel. When you can't see notifications light up your screen, you can't get distracted. Trust us, the message can wait until you find a safe place to stop. It's all about removing distractions so you can focus on the drive.
Silence Your Phone
Silencing your phone helps cut the distractions in half. In most cases, you won't miss a life-changing phone call between stops on your work route. And even if you do, you can always check your voicemail and call back later.
Use Your Technology Wisely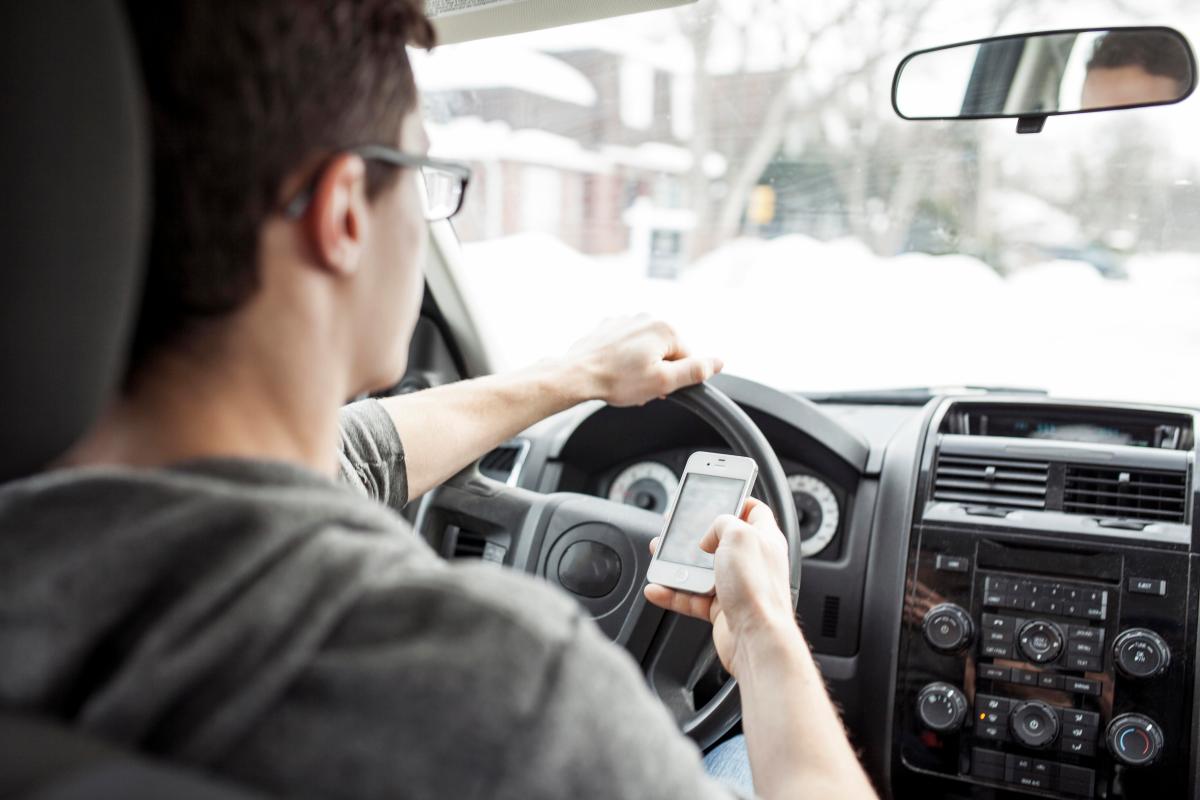 Smartphones aren't all bad, of course. They can often help drivers navigate through traffic jams and busy streets just like a GPS system.
In fact, many companies might prefer to allow the use of mobile maps rather than pay for a GPS council in each vehicle. If this is the case, advise your employees to turn off all sounds and notifications while the app is in use.
Then again, you should also check with your commercial auto insurance policy to see if they prefer GPS systems over mobile maps for the reasons listed above.
Don't Eat While Driving
Did you know you're almost four times more likely to get into a crash if you're eating or drinking? So much for that pit stop on the Grapevine, right? If you're a business owner, discourage your company drivers from eating on the go. Schedule time in a driver's schedule so they can sit down for a real meal. Not only is this a safer way to work, it also improves employee morale.
Calm Down
Remind employees that rage, anxiety, and anger are forms of distracted driving that are often overlooked. It's not possible to be safe behind the wheel if they're too worked up.
Advise drives to take a deep breath and pull over if they need to. Allowing impulses to drive you mad is extremely dangerous, and unfair to everyone else on the road.
Distracted driving is a selfish activity. Don't let your staff put themselves or the people around them in harm's way. Consider these tips reducing distracted driving within your organization.