Could Fanny Packs Be Making a Comeback?
Once a taboo accessory, fanny packs are now the epitome of style. See why these accessories are making a comeback in 2018.
The chances are good that the term "Fanny Packs" will prompt a vision of big hair and a vacationing dad. Complete with a Backstreet Boys soundtrack. But, only for some. For those who didn't live through the decade when Bill Clinton was the cool President, they surely are not hip to the demise of the first hugely popular man purse in the US.
Of course, women used them, too, but they were designed for men who didn't want bulging pockets as they traversed Disneyland with the family. 
But, even former ravers used them too, to hold their stash. (They called them "hash bags")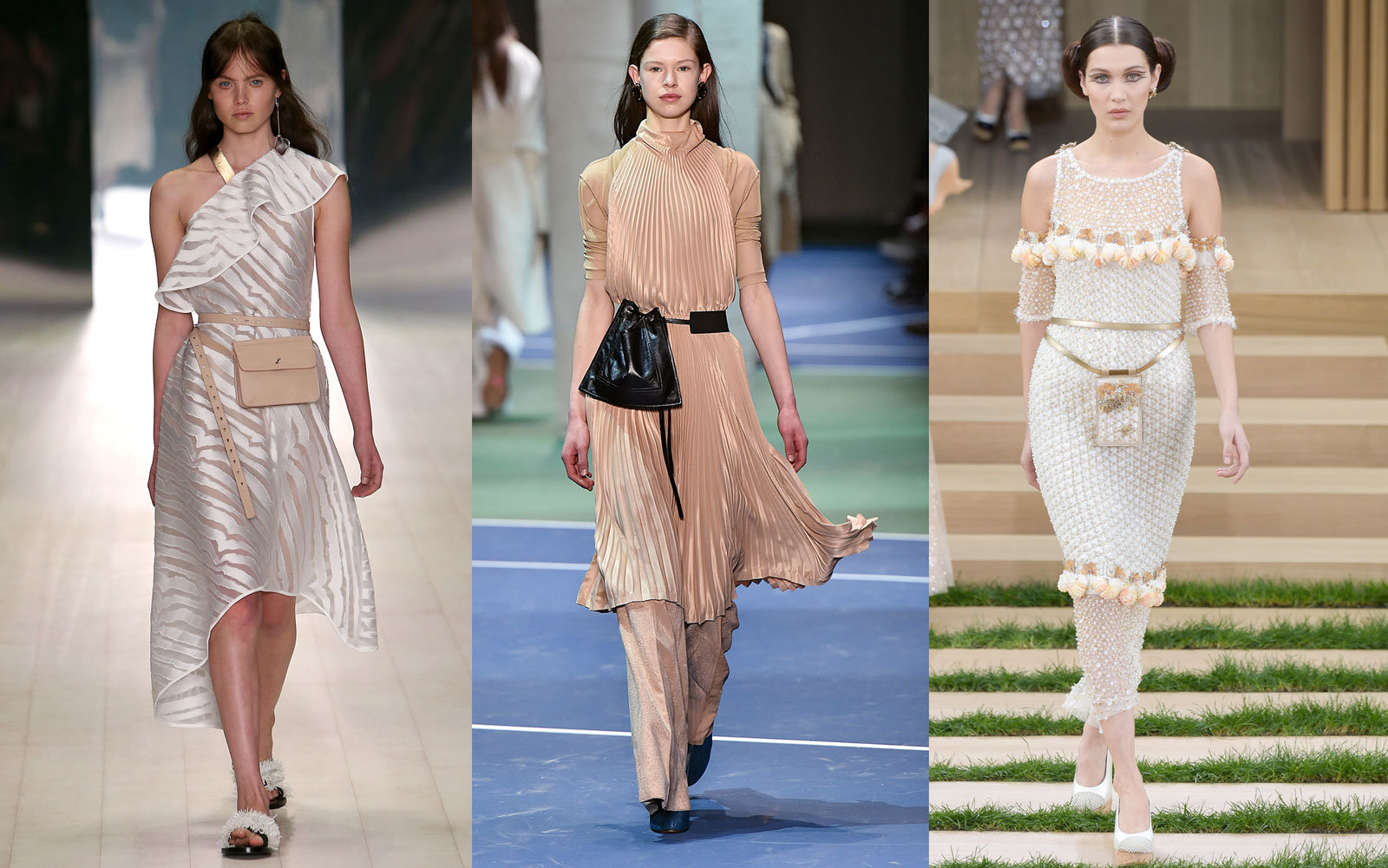 Convenience Is Always Cool
And, for those who could care less what's cool and what's not, they would argue fanny packs never went out of style. The truth is, they are as convenient as heck.
And, this may be the one reason they never really experienced a proper burial. We are all about hands-free these days, and the fanny pack is hugely freeing.
They've Been Around Longer Than Your Grandpa
The truth is, fanny packs, bum bags (U.K.), buffalo pouches (American Indian), or the sporran (for kilt-wearing Scots) have a long history. Before making their mark in the 80's and 90's in the US, European skiers used them to carry their lunches on the slopes.
In fact, National Geographic reported in the 90's on a 5000+-year-old man found in ice, who wore a version around his cape to hold tools for sewing. Indeed, it was much more an invention than some would think.
Devised long ago for those whose clothing did not include pockets, much-needed items are carried effortlessly. And we know today's items include larger screen phones, much too bulky for even long-zippered mom jeans.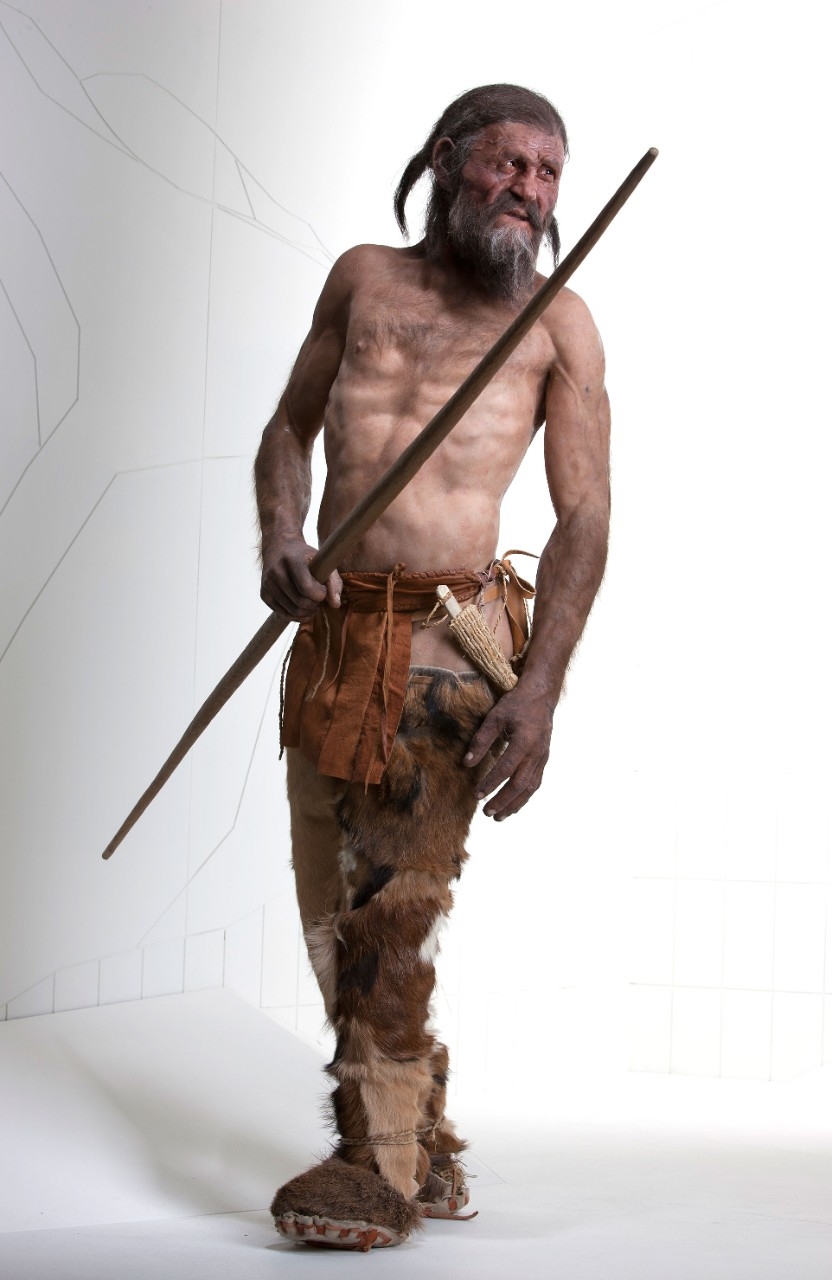 Looks Have Changed
OK, so convenience is one thing, but still, they look ridiculous, right? Wrong. Just as we stopped perming our hair and started listening to rap, fanny packs have been evolving, too.
In fact, they are now even worn in completely different ways. Designers show them on the runway as a crossbody, over one arm, belting a jacket or coat, and small versions wrapped around the wrist.
They have arrived in this generation as a defined statement, working with fashion rather than as a punchline for it.
Trend Meets Real Life
Ok, so that's the runway. Real-lifers wouldn't follow the trend, right? Wrong again. Recent pics of Kylie Jenner, Rhianna, Matthew McConaughey, Leo DiCaprio, and longtime fanny pack fan, Drew Barrymore show both utility and sleek versions of the modern catch-all.
And, 2018 big fashion houses will be showing even more new selections this spring. Celebrities can now swat away the paparazzi with both hands as they slink away, sporting high-end couture fanny packs.
However, bright colored vinyl versions are just as fresh, as celebs such as Jared Leto proved in a recent pic as he enjoyed hiking the desert for the day.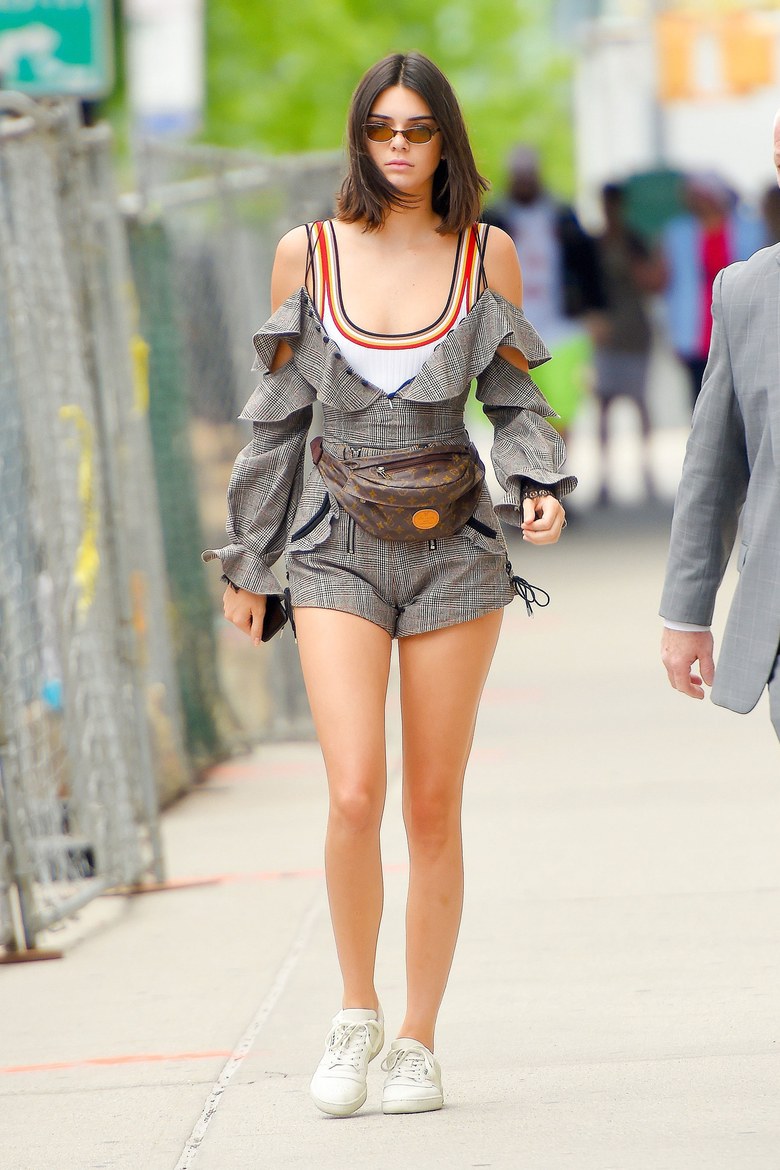 I Am Not That Kind of Person
Ok, so you are thinking, sure, celebrities can get away with anything. But, for someone like me, it's just not acceptable to use them. Fanny packs are a bully material. Wrong again.
Here's why some are lining up for the old-is-new-again wave:
They Practically Beg for a Fanny Pack
Maybe less fashion-inspired but hugely popular are yoga pants. Perfect for every shape and size, the comfortable pull-on leggings-I-can-wear-anywhere practically beg for a fanny pack. Ideal when walking the dogs, at the park with the kids, or heading to the market.
Runners, Walkers, and Iron Pumpers
Athletes such as runners, weight trainers, and gym rats can carry their water, hand sanitizer, and personal items. No need to run to a locker, or schlepping them from station to station.
Heat Packers
The latest for legal carry customers; fanny packs are ideal for small to medium-sized handguns. Better than holsters which are uncomfortable and very noticeable.
Best Luggage Ever
A traveler's best friend, for security check-in items, so both hands are free to maneuver luggage and carry-ons.
Not necessarily a groundbreaking idea, but in trending fanny pack hashtags, travel is second only to fashion.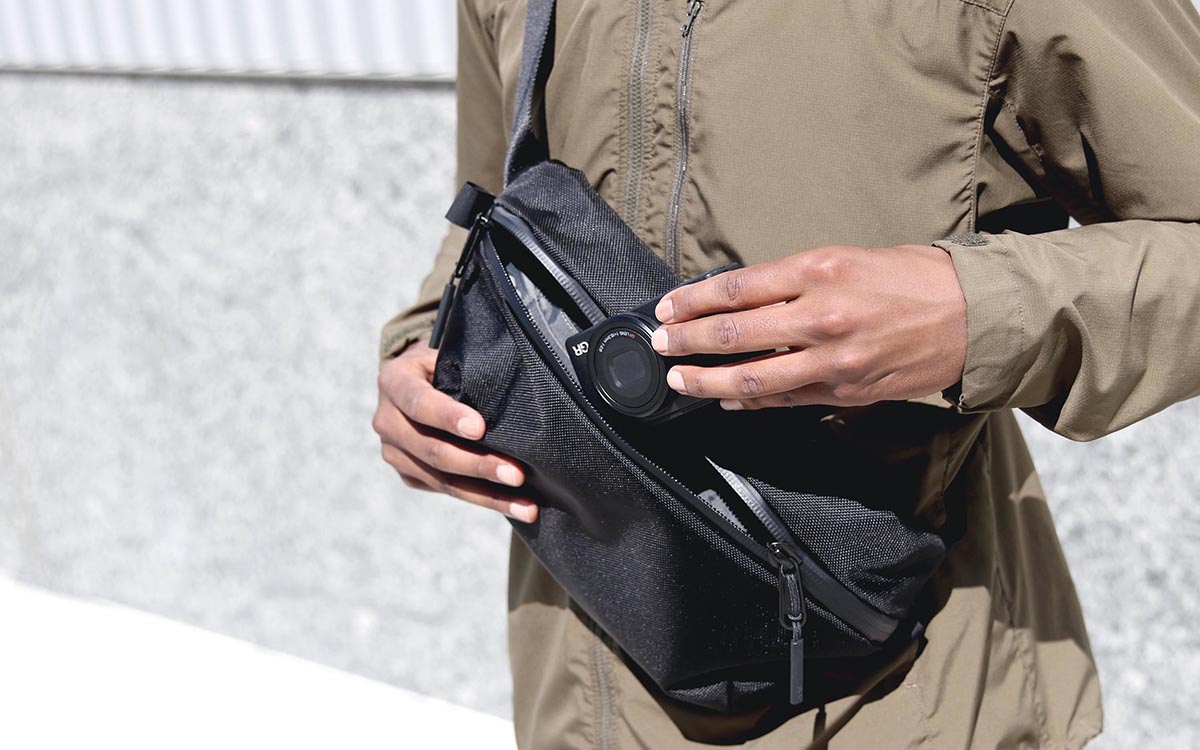 Avoid the Spinal Trap
Heavy purses and bulging pockets can play havoc with shoulders and backs. George Costanza proved this with his wallet fiasco in one episode of Seinfeld.
Chiropractors say balancing weight is the key to avoid muscle strains. The fanny pack can sit right in your center of balance, avoiding wobbling your spine to even out the pressure.
Campus Reform
Look no further than the nearest college when asking "are fanny packs back in style?". Students love bright colors with screen printed sayings for a statement, for example.
For them, walking or biking to class with little essentials is a welcome relief while managing a laptop and books, too.
Humanism: What Would Sartre Do?
Conventional gender stereotyping is out. Handbags say: we are for women. Wallets say: we are for men. Pshaw, says the fanny pack. We are humans, and we need to carry stuff.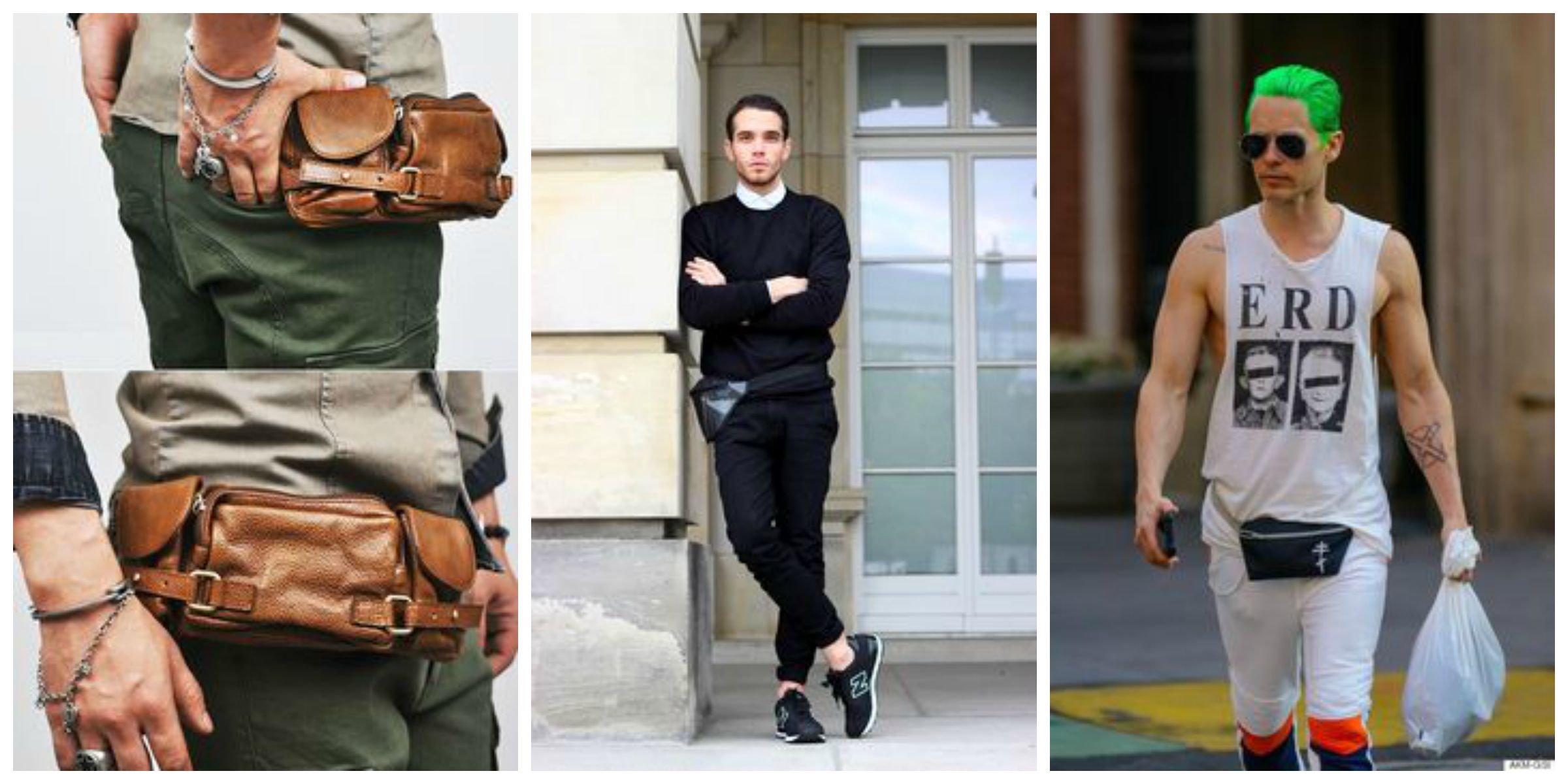 Tell Us a Little About Yourself
Taking ownership a step further, they can speak for us. Colors aside, we can prove how hip we are with prints of emojis, donuts, retro, or holographic fabric.
Or, say something with a single printed word, like "party". And, customizable versions can speak your truth, too.
Some People are Just Plain Wrong
Many predictions made about what is acceptable or embraced by the public were just plain wrong. If only when knew then what we know now.
Chokers, platform shoes, bell bottoms, embroidered jeans, brown lipstick, and hyper-colored tees were all killed off in the 80's and 90's, never to return. But, they found their way back into our hearts. Maybe it's just nostalgia.
But, there is definitely something different with the new resurgence of our friend, the fanny pack. It is distinctly an item for everyone.
And, there's nothing like seeing an old friend again. Especially when you realize how really terrific they are. Then, we remember precisely what made them a friend in the first place!