How to Fix iOS 12 Update Failed With iTunes?
1. Check the Internet Connection
There are times when you are trying to download the software, and the software does not seem to be downloading. Then an error message appears saying, 'there is a problem downloading the software' or 'the device is not eligible for the requested build.'
If you are downloading from iTunes, you might also get error codes. This means you need to check the network connectivity.
For restoration or installation of the latest iOS software and verification of the build, iTunes has to be able to communicate with Apple servers.
Checking that your computer is appropriately connected to the internet is the only way you can resolve the issues of iOS 12 update failed with iTunes and the specific iOS updates. 
This way there will be proper communication between your computer and iOS devices.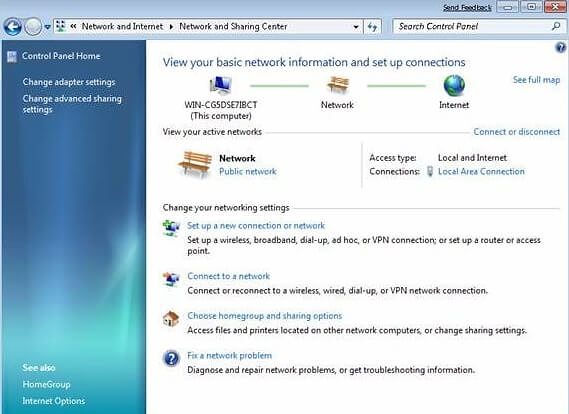 2. Wait for A Moment and Try Again
Whenever there is a new iOS firmware, everyone wants to be the first to download and install it on their devices. Millions of iOS users will try to download it which means that there will be a massive traffic on the Apple servers than it can handle at a particular time.
Many of the requests will most likely fail as the servers are not built to handle such huge traffic all at once.
It is therefore advisable to wait a few hours or even days before trying to download and install the new firmware so that the traffic to the servers will have reduced. This way you will not receive any error messages, or iOS 12 update failed with iTunes.
3. Upgrade iTunes Version with iPhone Backup Extractor
If you are trying to restore or update your computer or iOS device and you receive an error message, it might be one of these two reasons; one, your computer can't connect to the server or two, you've got an old iTunes version.
You can resolve this problem by trying the following steps:
You can update your computer to the latest iTunes version.

Plug your keyboard, mouse and iOS 11/10/9 device directly to your computer and remove any other USB devices.

Restart your iOS devices and your computer.

Restore and update your iOS device again.
4. Check USB Connection
You may be trying to restore or upgrade your iPhone or iPad using iTunes, and you get various invalid responses like the iTunes error code. This may be caused by a USB connection problem. You can try fixing the issue by connecting your USB in a different USB port or changing the USB cable you are using.
5. Download iOS 12 IPSW File to Upgrade
You might have tried all other methods and failed to download the firmware. For you to update your device, your only option would be to manually download the iOS 12 IPSW file.
This will require you to be an advanced user if not, it is best to wait for a few hours then try and update again. You can also follow the steps below.
Step 1: Download the iOS 12 IPSW file for your phone. Make sure the downloaded IPSW file corresponds with your model.
Step 2: Connect your iOS device to your computer then launch iTunes.
Step 3: On the summary tab of iTunes, hold the shift key if you are using Windows or if using Mac, hold the Alt/Option key. Then click Restore iPhone.
Step 4: Browse for the iOS 12 IPSW file you had downloaded and then select it. iTunes will begin to install it in your device. Once complete, restore your data and files from your backup.
iPhone backup extractor : The best iPhone Backup Extractor software to extract photos, text messages, contacts, voice memos, note, WhatsApp, Viber and etc from iPhone/iPad backup
Gihosoft Free iPhone Data Recovery is a professional iPhone Data Recovery software to get back all your lost text message, photo, video, call history, note, contact and more from iPhone/iPad/iPod Touch.
It offers a full solution to recover your lost data in different tough situations.
Besides recovering data directly from iPhone, iPad and iPod touch, it also allows you to recover data from iCloud and iTunes backup files.