The Best Office And Lab Spaces In The UK 2018
Have you ever given any thought to your office space and how that can affect your business? The truth is an office can help, or it can work in the detriment of your company.
There is much more to take into consideration than you thought – location is very important, as you want to be in a popular area, and you should also place equal importance on the type of space you are creating for your business.
You and your team are going to be spending a lot of time together in this environment, so you must make sure that it leaves the right impression for your customers and clients, but also that it suits your needs and fosters a pleasant, inspiring space for your employees.
Let's take a look at where you can find the best office spaces in the UK this year.
1.   Warrington
An office in a place like Warrington would be ideal.
The Base Warrington is one of those perfect spaces because it meets a lot of the necessary criteria. The location is great and accessible, the building looks impressive and professional, and the actual office spaces available are modern, spacious, and welcoming.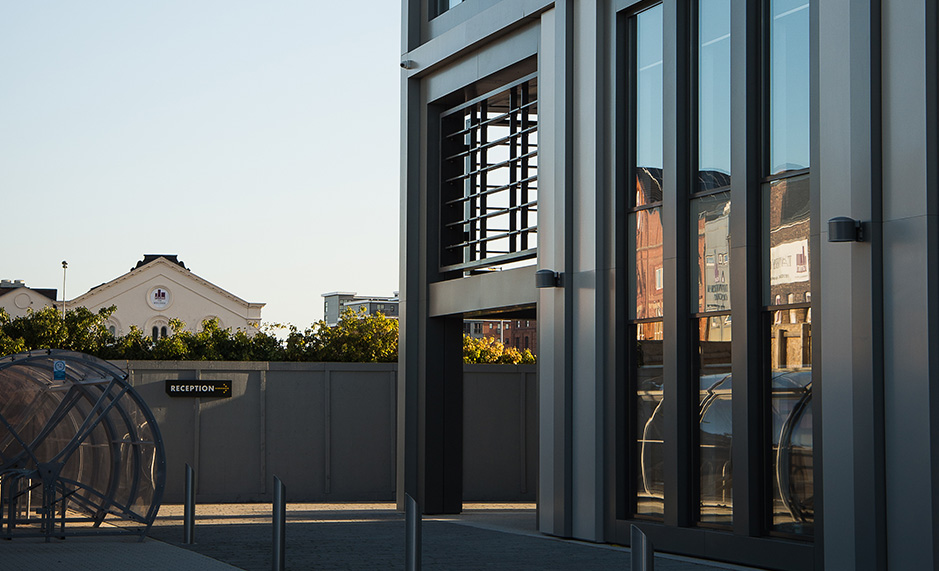 You cannot give off a better impression than this, and it can work in your favor in multiple ways. You will never be embarrassed to bring clients over for a visit, a tour, or a meeting, and your employees will get the inspiration they require.
A professional environment like this fosters a strong team that works hard towards their goals. You have no idea how impactful a working space can be for team morale and how well this can turn out for you.
2.  Paddington
Paddington is more than just the home of the UK's favorite bear; it's a very ritzy suburb in London and it happens to be an excellent location for an office, depending on the industry you're in.
Paddington is populated by a lot of offices in the music business and creative industries, such as media and fashion. It's the place to be if appearances are very important for you and for your clients.
It's surrounded by fashionable bars, great bookshops, and restaurants where you can enjoy delicious lunch meetings, so it can be extremely convenient to set up shop right in the heart of it all.
3.  Southbank
And speaking of creatives, you can also find them in offices all over Southbank. You should also look into this area if you're an entrepreneur in tech, or you've got a production company.
Why? Because it's always been a popular and interesting area, and people flock here for the unique atmosphere and the culture. Something is always different here, so it's a good place to stay trendy and in touch with youth culture.
Even the traditional after-work pint in the pub is cooler here, as it's enjoyed in rooftop bars and other hipster locales.
4.  King's Cross
This is why you need to revisit places you once knew and adjust your perception a bit when looking for office spaces: while King's Cross didn't use to be particularly desirable, it sure is now.
After its amazing redevelopment, it's an up-and-coming area that has plenty of interesting things to offer and has excellent access to transportation.
It's become a veritable business center, especially for the tech industry, with Google looking into setting up shop with their massive HQ to the tune of £1billion.
This is definitely the place to be, so if you want a piece, you need to snap up an office quick. It'll definitely impress clients. Companies in design, PR, creative industries and media are also present everywhere around here.
And if that's not enough, may we remind you of the Eurostar connection from St Pancras? Europe is closer and more exciting than ever, even if you travel for business, and not pleasure.
5.  Shoreditch
Cool and artsy and definitely hipster, Shoreditch has become populated with offices belonging to creative industries, media companies, fashion companies, and tech start-ups. All of them young, all of the hip, this is where all the magic happens.
Bars, clubs, and galleries are all around, so you won't be lacking for entertainment or interesting places where to take clients. But the office spaces themselves are fairly impressive, as well. There definitely won't be a lack of employee morale in this part of town, that's for sure.
As you can see, there are all kinds of places that are becoming cool and popular for office spaces in the UK. Location is extremely important and should not be overlooked.
You need to find the right place for your industry and an area where your office is going to be accessible, will look good, and will fit in. Consider all of your needs when you look for the ideal working space.