Learn How to Become the Best at Skill-Based Online Games
Regardless of how you look at the matter, online games will have you use at least one skill. It might be hand-eye coordination, or it might be a sharp mind, depending on the type of game, but you can bet your current mastery of the said skill will be challenged!
When you play online, you play against other humans, which means you'll get to measure forces with more experienced players, who can (and will) kick your but. But this is a good thing because you can use your favorite entertainment medium to work on yourself. As it turns out, playing video games like Cyberpunk 2077 all day long won't rot your brain; instead, it will help you develop a wide array of skills!
But how do you get better? Have a look at the steps we mentioned below and start using them today!
#1: Learn How to Use Strategy
The one thing that will have a tremendous effect on how you play is strategic thinking. Most beginner players don't think ahead; they just play as it feels right. While this is a good idea during the discovery phase of the game, it's important to establish a logical strategy if you want to get better.
Let's take the Worlds Hardest Game for instance. The premise is as simple as it can get (move a red block from point A to point B), but the practice is challenging.
As you move through the levels, you'll notice certain patterns and discover various ways to move faster and swifter. Take notice and use these for your next round!
#2: Improve your Puzzle-Solving Skills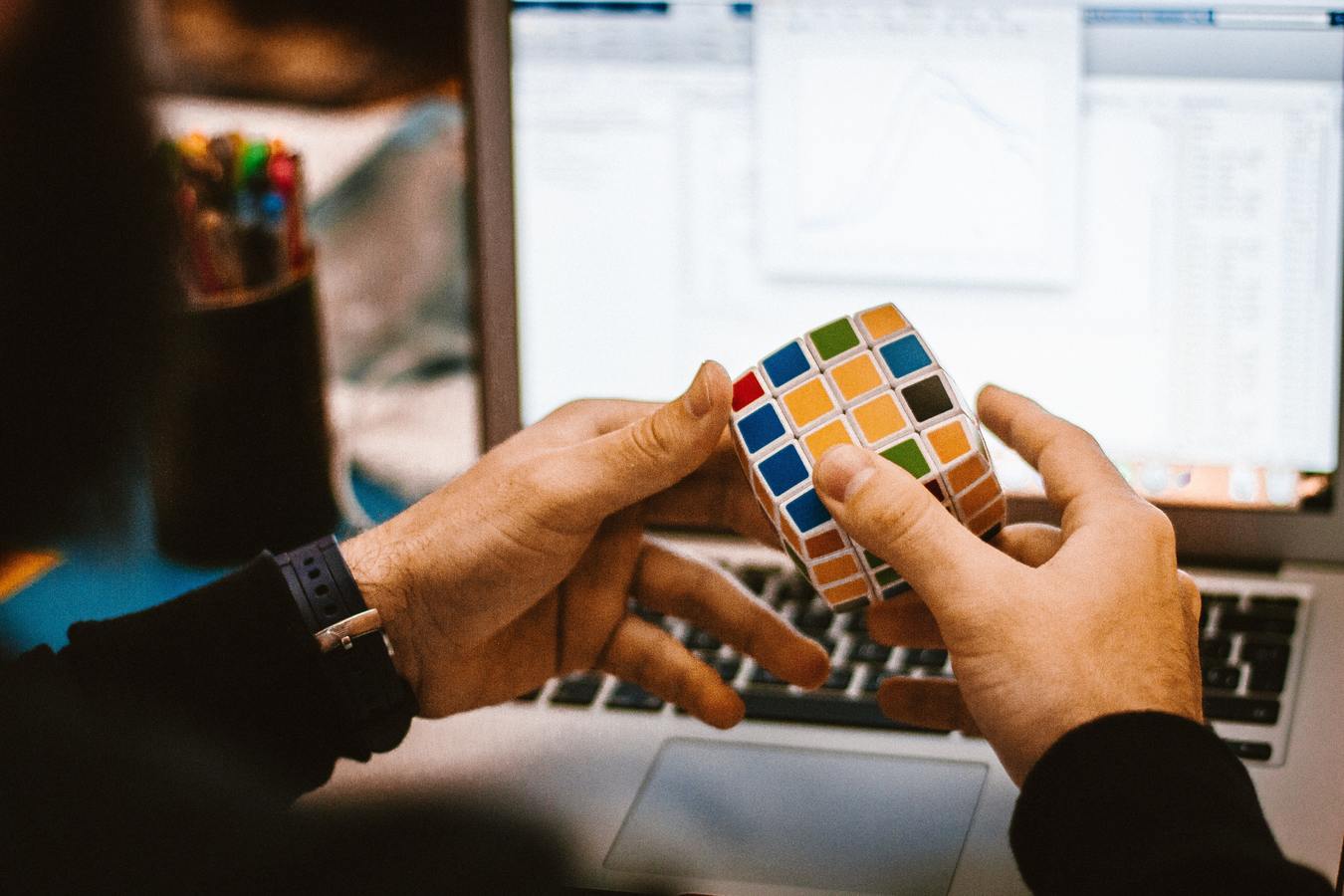 Games use puzzles as a way to keep players engaged, but they can also be amazingly fun and satisfying! Puzzles are different from one game to another, but the premise is that you'll need to solve some sort of riddle to get a reward.
The way to get better at this is by using your mind to give new meaning to the things you see in the game. Keep in mind that, in most cases, situations are not as they appear, and you may need to add a dash of creativity and out of the box thinking to continue moving on.
As a side note, if you like highly challenging games that don't seem to make sense unless you're extremely smart, have a look at the Impossible Quiz game here.
#3: Experience is Everything
If you're not going to work on your strategy or, at least try to discover all the nooks and crannies of the game. Just like in real life, the more you play, the better you'll become because you get accustomed to the game's mechanics and overall type of activity.
#4: Practice your Fighting Skills
Skill-based games may involve some sort of fighting in order to finish your quest. Now, fighting in video games is different than in real life, so you should get accustomed to the mechanics first. This is where experience comes in.
However, you can also make use of the training module of the game, where you have the opportunity to practice your skills without damaging your character's reputation.
#5: Be Curious About Skill-Based Online Games
The virtual world is a beautiful and mysterious one, regardless of the game you love to play! So, don't get stuck in standard mode! Explore each world with curious eyes and learn about the game's secret areas (most of them have hidden rewards or paths). Also, don't be afraid to challenge yourself and try games in Advanced mode, where conditions are harsher.
Overall, a curious mind will always have the ability to see things from a different perspective, which is a priceless skill in real life as well!