Check Those Extraordinary Experiential Trips to take this Year
Safari in Africa
When planning a holiday in Africa, you cannot miss the opportunity to go on a wildlife safari. Africa is well known for Safaris, not just for the wildlife but also for the breathtaking landscapes, the large number of rare bird species and mammals.
African Safari options to choose from and consider:
Thanda Safari
Thanda Safari is an exclusive private game reserve in KZN (KwaZulu Natal) in South Africa. What makes it extra special, is that there are no crowds, unlike many of the popular game reserves.
This gives you a better chance to spot wildlife and get incredible photos. It also makes the entire experience more personal and definitely more memorable.
Masai Mara National Reserve in Kenya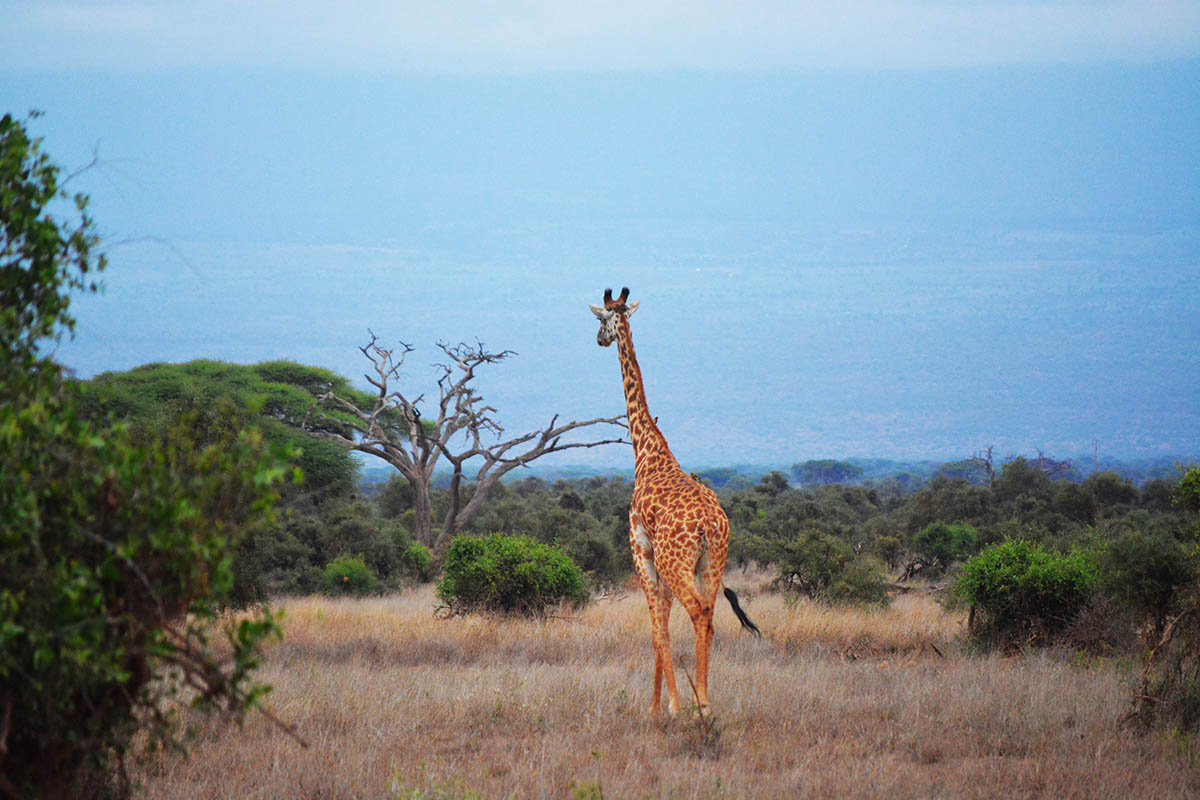 This is one of the most popular game parks in the world, especially since the great migration occurs from July to October.
This attracts visitors from all over the world who are eager to observe this natural wonder in real life – and it is, of course, an exceptional experience.
There are two reasons for the migration, one being safer pastures to birth their young as well as fresh grass after the rains. This migration is not an easy one, which is why they make the journey in large groups with the chance of more being saved.
Serengeti National Park in Northern Tanzania
The Serengeti is another very popular National Park in Africa, and it is also the home to the largest occupiers of mammals in the world.
Here too, the mammal migration can be witnessed, although visitors prefer the Masai Mara due to the Mara Crossing.
Etosha National Park in Namibia
Etosha is Namibia's top game park. There are wildlife and bird species in abundance even though a large percentage of Namibia is made up of the desert.
Etosha is known for their high population of cheetahs – a species which is a rare find in most parts of Africa, and even the world.
Chobe National Park in northern Botswana
Chobe is a favorite especially since it's the home to the largest population of elephant in Africa.
Chobe is also situated in the wetlands, which almost guarantees sightings of hundreds of different wildlife species due to the amount of water in the region.
Kruger National Park in North-East South Africa
The Kruger National Park is another famous reserve and travel destination in South Africa.
Reason being, there is plenty to see, plenty to do (other than game drives), and it's easily accessible from South Africa's most popular cities. It's also rated one of the world's first-class game reserves – home to the Big Five and many other species.
Skiing in Switzerland
Switzerland is known as Europe's winter wonderland and the obvious place to visit when considering a skiing or snowboarding holiday. Here are some options:
St. Moritz
St Moritz is the birthplace of winter tourism. Found in Upper Engadine, St. Moritz is praised as the best ski resort in Switzerland.
Saas-Fe
Saas-Fee offers a skier's experience of a lifetime and attracts many of the most adventurous snowboards and skiers. The Swiss Alps are home to some of the highest mountains to cruise down.
Villars
Villars-sur-Ollon is a village in the canton of Vaud, is a skier's paradise. Villars have much to offer the whole family as they offer over and above skiing, they also have toboggan runs, snowshoeing trails, lifts that are children friendly.
Hiking in the Scottish Highlands
The Highlands really is the place to go if you are wanting to hike in nature. The mind-blowing landscapes and plethora of hiking trails make it ideal for the outdoorsy types.
The Highlands with its natural beauty, and history dating back hundreds of years, as well as medieval castles which add charm and grandeur, there is no reason not to fall in love with the place.
What'remore, majestic mountains, and mysterious lochs make up the largest National Park in Britain.
Take a Cruise in the Bahama as one of the Best Experiential Trips

If you are looking to relax, relax and relax, a cruise in the Bahamas is exactly what you are looking for. This is a time where you can unwind and enjoy everything on offer.
White sand beaches, dancing palm trees, crystal clear waters make a tropical paradise that will blow your mind. This is a holiday that can almost leave you feeling guilty as it's all about you and what you want.
All the choices are yours just waiting for your wish to be granted. If you choose to lie in the glorious sun, tanning and sipping on cocktails then your wish will be granted.
Or if you wish to explore ocean life with its underwater rainbow of colors, you can do as your heart desires.
Experiential Trips- Climb Mount Kilimanjaro
Mount Kilimanjaro, Africa's highest mountain, is in the country of Tanzania which is known for its expansive wilderness and Kilimanjaro National Park. Mount Kilimanjaro is easier to climb than Mount Everest that it is often compared to.
When considering mountain climbing, especially these types of majestic mountains, prepare yourself as you need to be fit and well prepared to make this climb.
Always have a medical kit, plenty of water, compass and take the advice given by your tour guide which is advisable to have. Accidents can happen.
There is a success rate of around 50 – 70% making climbing Mount Kilimanjaro a bucket list dream and one of the best experiential trips for most.