The Future of Web Design in Industrial Manufacturing
Know your customer! That is a mantra that should apply to every business operator. Ultimately, it is the customer who will be purchasing the goods or services that businesses provide, so it is incumbent upon companies to adapt to consumer trends. Unfortunately, there are innumerable examples of failed companies who could not or would not revise their business models in response to shifts in buyer practices.
One major transition is the growing difficulty for salespeople to connect with buyers in the Industrial Manufacturing sector. Engineers are the primary contact points, so sales departments are starting to revisit their role in the end-to-end customer service experience.
The internet is a natural draw for engineers, and the majority of them prefer to research products online rather than reaching out to salespeople. Inevitably, manufacturing companies are tailoring their websites to accommodate what their key customers want to see. Here are a few ways to tell your website needs a new design.
The nature of many businesses in the technology era requires companies to act with agility. Engineers work to keep pace, and sales meetings are generally inefficient uses of time. Statistics have shown that even if the information on the website falls short, engineers will still bypass salespeople and ask the nearest "expert" for advice.
Web Design in Industrial Manufacturing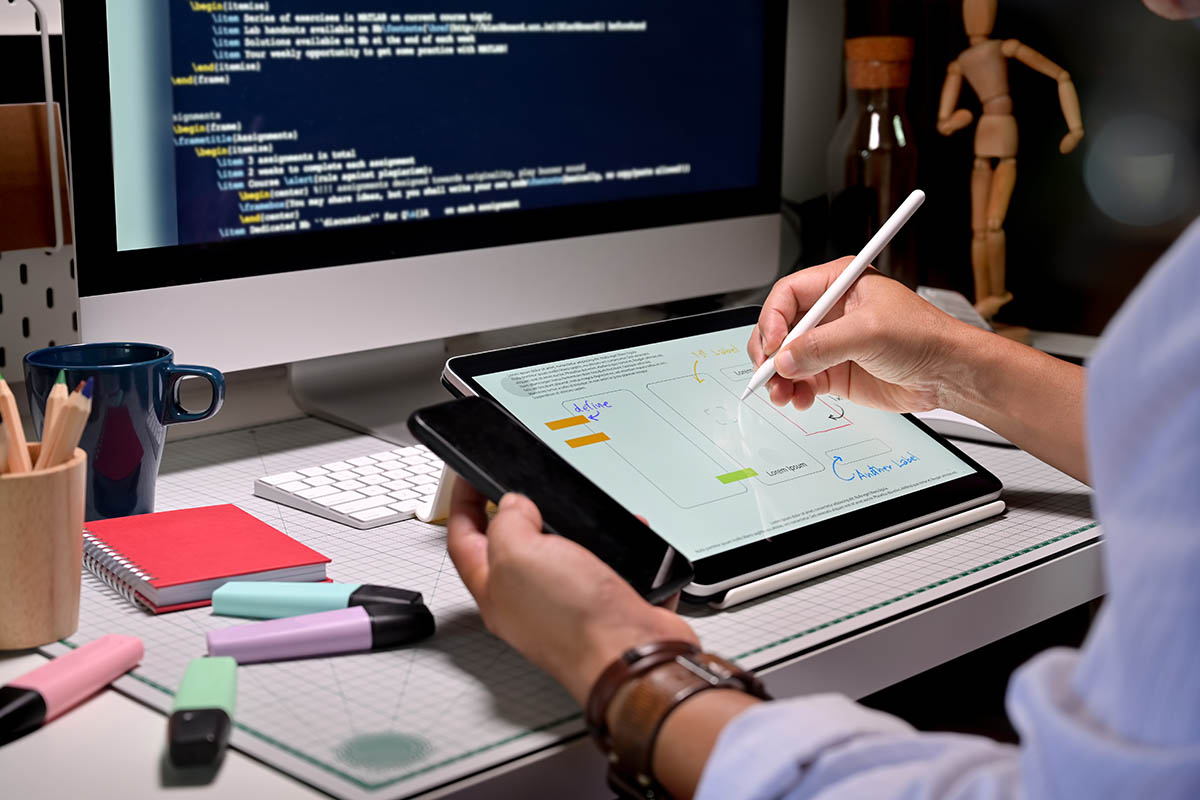 This strikes at the very heart of sales, curtailing the ability to advise engineers regarding available products while introducing them to additional services that may prove beneficial. Companies have to be aware of and understand the available tools on the web that can help them educate customers regarding their entire collection of offerings.
Engineers need the websites to be as transparent as possible while looking for content. Most sites are not comprehensive enough and need to focus on including their entire catalog to not miss out on a potential sale. This is the first point of contact for most customers who may move on to another site when they cannot find what they need. While that may seem overwhelming or even overkill, sophisticated web developers can clearly lay out a company's full inventory of products in a manner that is easy to navigate.
S+S Industries is an example of a well-laid-out website that clearly details its services. The professional presentation engages the customer immediately and the ability to easily see what the company offers. A buyer interested in S+S Industries copper plating may be surprised to learn of the other services they provide, like silver and zinc plating. Without venturing off that same page, the consumer will also discover that S+S Industries also offers coating solutions. The services are prominently displayed, but the customer can clearly understand what is entailed in the various processes.
A single link to a webpage opens the door to a myriad of services that the buyer otherwise might never have realized were available to be procured from the vendor. Companies should not underestimate how impactful their online marketing tools can be.
The sophistication of the website is almost perceived as an extension of the enterprise, a key part of the brand that offers a window into the company's ingenuity. People entering the workforce today have made the internet the primary mechanism through which they conduct business, so businesses must align with this growing pattern.