Things You Need to Know About Traveling With an Infant
Traveling with an infant? We all know that traveling with a newborn baby is a challenging task. It's true that "Travelling with an infant is like traveling with a rocket band" because the newborn can be a game-changer while traveling. 
The activities that infants usually perform cannot be controlled at the airport or within the flight. Therefore, you need to have a clear thought on how to calm down your child and offer the best facility so that they do not face difficulty while traveling and must not create last-minute hustle. 
So, are you still wondering whether to plan your next trip with your baby or not? Filled with nervousness, fear, and excitement; Don't Fret! By reading this article, you will get an idea about which things you should consider while traveling with a tot. Let's dive into the best travel tips for successful baby travel.
Tip-1: Traveling with an infant checklist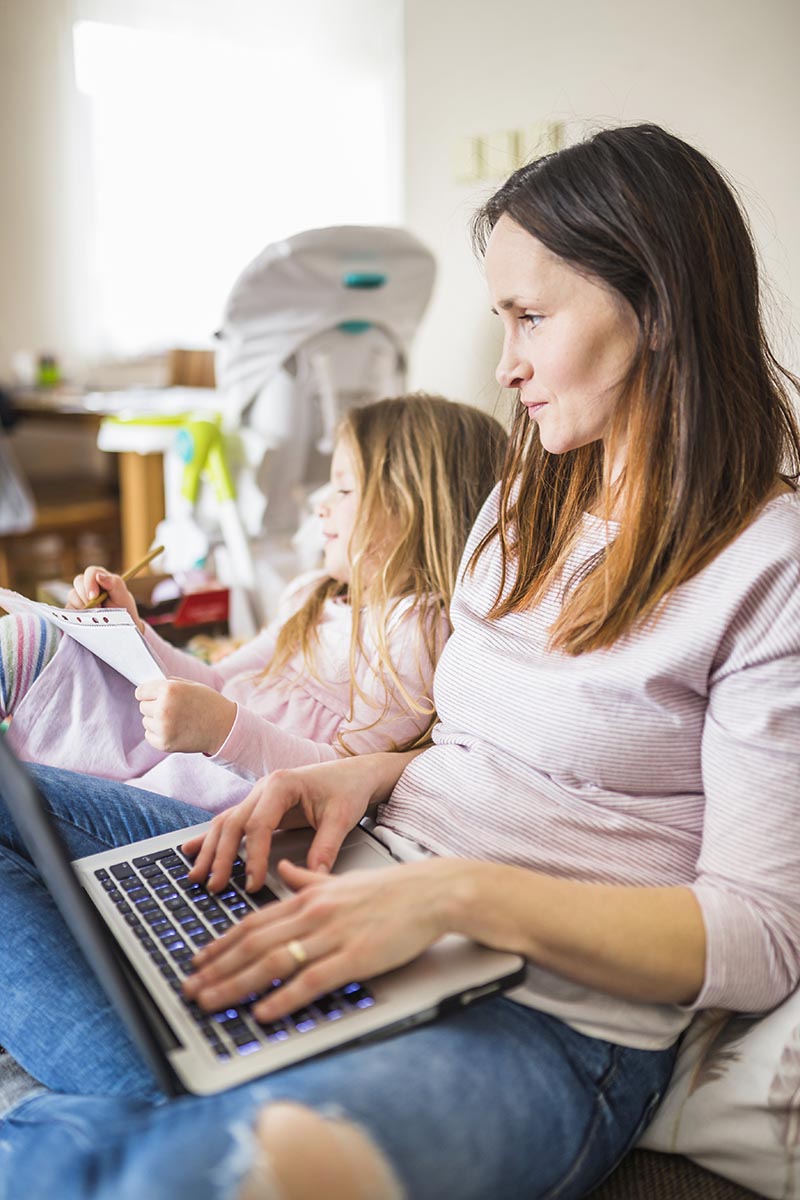 It is one of the essential hacks that will make traveling a pleasant experience with your new one. But before flying, make sure you check whether your bags are packed appropriately or not. Be sure you start packing your luggage 3-4 days before the departure date. Some necessary things you must carry while traveling with your baby are:
Receiving blankets
A pair of clothes for changing •
Modern Cloth nappies and baby wipes

Nursing pads

Baby carrier

Shield for breastfeeding in a public place

Ziploc bags

Bring a couple of spare pacifiers.

Comfort toys

Tissues

First-aid kit

Formula milk if you are traveling for more than 24 hours, etc. 
Packing your back as per the newborn baby checklist is worth it because you will never forget any small item at the last minute. So, don't forget to write down important things to carry, especially when you plan to travel with your infant. 
Tip-2: Book the right seat if traveling in Air
If you plan to board on a plane, consider booking your seats 2-3 months in advance to get the aisle seat or near the window at the minimum cost. Avoid sitting on the middle seats as it might create a hustle for you to travel in the air.
Say if you are looking to fly with American Airlines, then before booking your tickets, for your convenience, you may a look at the American Airlines seat map to know which seats are available and suits you the best. 
Whenever you make a check-in, don't forget to inform you that you have a baby because if all the flight seats are not booked, some airlines can block the middle seat for passengers traveling with their infants.
Consider booking your next flight with faremart.com as it offers proper acceptance to babies, 24*7 service, 450+airlines to their seekers. So, don't worry about the seats; make your plan to spend your vacation with your infant at the best location. 
Tip-3: Bring some toys for baby entertainment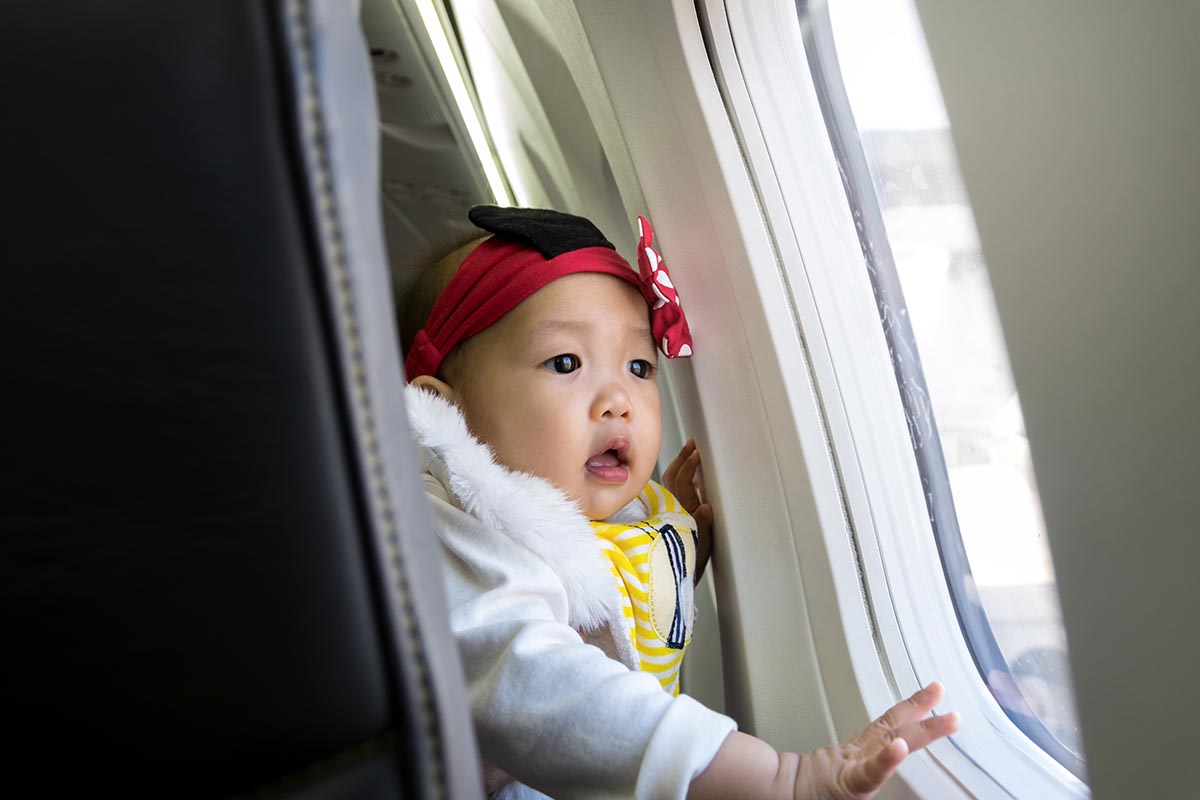 Either you travel by train, plane, or car, your baby might get bored. So to keep his attention, bring some toys to make traveling an exciting experience for your baby. Carrying baby toys in your bag will help you, especially when your baby starts getting cranky or tired.
Whenever I travel with my baby, I always bring plenty of toys and books to entertain him. Therefore, to build his interest and distract his attention, he always carries some toys while traveling. Check some tips on buying video games for your kids.
Tip-4: Don't forget to prepare baby food and bottles
As your baby is too small, so he might get infected very easily. So, it would help if you were a little careful while traveling. Traveling with baby food and bottles will help you to keep your baby hydrated. Moreover, having something to suck like bottles or sippers will also help your baby get relieved from air pressure, especially at landing and take-off.
As per the TAS rules, you cannot take more than 3 ounces of liquid while traveling, but this rule is not applicable for babies. You can prepare your infant bottle with baby powder formula. Further, you need to add warm water before offering it to your child. 
Tip-5: Try not to travel for more than 5 hours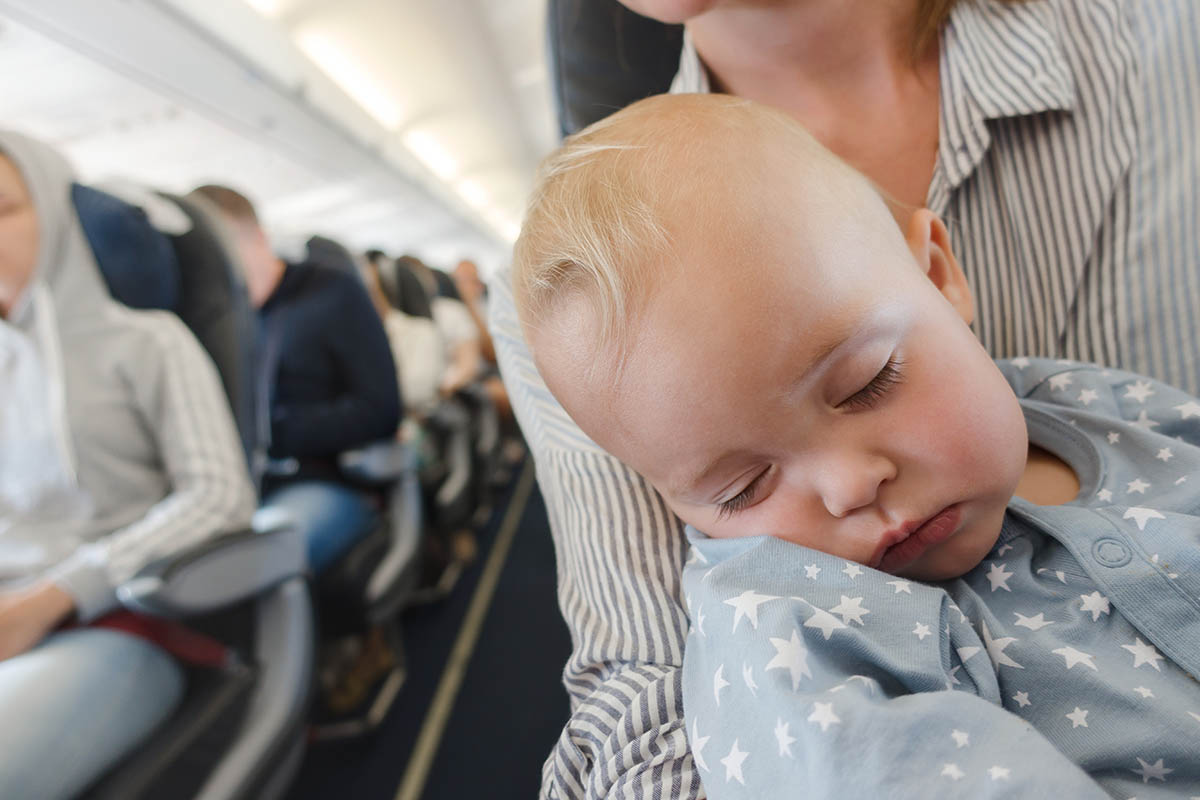 If your baby is a newborn or even 2-3 months older, try not to continuously travel for more than 5 hours. Traveling and sitting in a particular place for a long time is unhealthy and might create problems.  Therefore, plan a short trip, especially if you plan to travel with your infant, or choose how to get out of your car and walk around a bit because you cannot confine a newborn to be seated in a particular position for long hours.  
Tip-6: Carry baby bathtub and baby bed
Nowadays, most people prefer traveling to different places by carrying baby travel items like bathtubs, baby beds, etc. Its demand seems to rise at high speed.  I know that holding a baby in the bath or shower is difficult, especially at a different location; therefore, people prefer using bathtub chairs that are lightweight, hygienic, and affordable. You can easily pack it around and can carry it while traveling. 
Furthermore, to give more comfort to your baby while traveling, you can bring a portable bed. It would help if you did not rely on the cribs which are offered by the hotels. Moreover, they would charge extra for the crib. So, I recommend bringing your baby crib or baby bed when you plan to travel with your infant to a different location. You can also read some tips to travel in comfort. 
Tip-7: Calm breastfeeding fears
I know doing breastfeeding in public places seems not to be as comfortable in personal space at home. But waiting to feed your baby at some particular site is not the right choice.  To get rid of this challenge, you can bring a shield along with you if you get nervous while breastfeeding on a plane. Or you can pin a receiving blanket in front of your seat to create privacy and feed your baby without any fear. Furthermore, you can also pump milk using a hand-held device and bring it on the plane in bottles. It's completely safe and will help you to get rid of breastfeeding fear. 
Tip-8: Stay cool and make a bond with strangers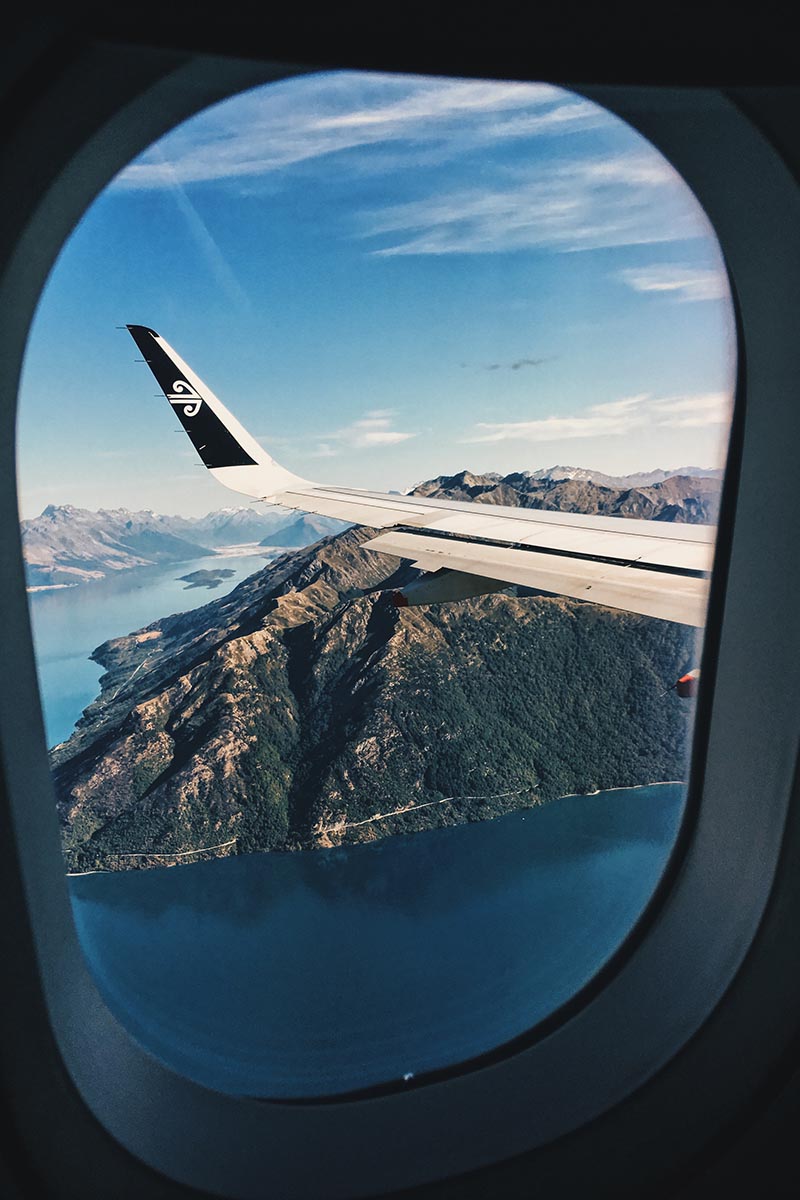 While traveling on public transport, you will encounter various passengers who might get irritated with your newborn if he creates a fuss. So, you need to stay calm and know how to deal with the situation. 
Suppose you are traveling on a flight; you need to be extra nice, especially with the flight attendees. They will help you in each situation, like changing your baby's dirty diapers, providing warm water and milk, wet towels, etc. Thus, they will offer extra treats while traveling with your baby.  So, be cooperative with your co-travelers, especially if you are planning to travel with your infant. 
Traveling with an infant:
In a Crux
In the end, I would like to say that whether you are traveling by bus, car, plane, or even automobile, don't forget to have a plan because proper planning can make your first trip with your infant a memorable experience.
Thus, you can read a useful guide for first-time flyers to make your first travel a never forgettable experience.  Therefore, if you consider the points mentioned above, you would enjoy the precious moments and embrace craziness with baby travel. 
Don't wait for tomorrow. Book your tickets, pack your bags, and fly!