Top Tourist Destinations: New Tourism Trends for 2023
Each year brings greater opportunities for travelers to explore the world. Have you ever wondered how your travel would likely be next year?
You may experience a new travel style that is a lot different, thanks to global trends in tourism. To help you glimpse what next year brings, we look to uncover which trends will dominate the travel industry by 2020. Here are 10 Important Tourism Trends to look upon.
New Tourism Trends: Insta-Tourism

With its whopping 500 million-plus active daily users, Instagram is undoubtedly the most influential social media platform out there right now, impacting the travel industry greatly.
Today, travel sellers are turning to Instagram posts to influence and inspire travelers. Travelers are thrilled by real snapshots more than looking through old dated brochures or online sale platforms.
In fact, 40% of Instagram users have voted that 'Instagrammability' greatly influenced them to pick their vacation destination. This would lead to many tourism companies hiring more Instagram influencers.
Although this may occasion undesirable effects of overcrowded spots, environmental degradation, and unauthorized photo shooting sharing with the world's top tourist destinations. Just be cautious, and don't go overboard with one of those global trends in tourism, in the name of capturing a perfect Instagram shot.
Luxury Train Rides
Train travel has existed since time immemorial, but this time around, the element of luxury will be overemphasized. This move will see travelers enjoy a serious first-class train experience.
Some call it 'Romance of the Rails', well, the name defines the whole experience– 5-course meals, posh bedroom accommodations, and lavish décor—train travel will be a topnotch travel experience. While luxury train travel is found in select countries of Europe, there are still growing options within North America and other places like the popular Vancouver to Toronto train trip.
By the way, I had an amazing adventure traveling to Vancouver. I cannot describe the beauty of the scenery along the Amtrak Cascades route from Seattle to Vancouver.
The 4 hour trip from Seattle to Vancouver was magnificent, the trains are sleek and modern, the conductors and attendants are informative, smart and very helpful. Travelers anticipate luxury train rides with lots of lounges, live performances, scenic cars with clear ceilings, and attentive concierge await!
Check this amazing historic train rides in the UK for a short break.
Micro Trips
The idea of micro trips is for those travel enthusiasts who can't afford time, money, or know-how to plan a lengthy vacation. The year 2020 is bound to explode with micro trips which will offer travelers more work time-friendly.
More budget-friendly, and more schedule-friendly, yet offering as much cultural and mental benefits. All this makes micro tourism a trending global trend in tourism.
In this case, it's great to consider a bus, train, or rent a car. Since millennials are known to be busy people and always on a tight budget, so micro trips or better dubbed 'micro-adventures' seem to be perfect for them.
Environmental Travel
One of the top tourist destinations now is environmental travel. It has different meanings, such as sustainable travel methods and locations, natural habitat vacations, or volunteer vacations.
All these travel are on the rise since they are both beneficial to humanity. With trips themed eco-friendly, such as farms, recycling centers, and national parks, we predict that environmental travel will be a much popular game for travelers by 2020!
Travel Your DNA
Well, as much travel is about visiting those adventurous spots, there will also be visiting those areas where ancestors hailed from, thanks to DNA technology which takes the whole game to a whopping new level.
Companies like 23andMe and Ancestry are taking hold of the travel market based on DNA technology. With a sign up to such sites, you get a clear track down of your genealogical background and where they came from.
People will continually explore new places solely based on their newly found roots. With this type of travel gaining popularity, 2020 will actually see many travelers based on ancestry.
To Travel your DNA is definitely one of the top tourist destinations, a human could ever imagine.
Underground Supper Clubs
Travel has seen the drastic emergence of underground supper clubs which are mystical little food-fueled gatherings, almost popping up all over the famous tourism spots.
These clubs appeal much to community-minded fellows for a culinary experience. Well, the beauty of these clubs is that you are basically in for a surprise—you never know what to expect.
You can have anything, from gourmet burgers and beers to authentic exotic Philippine food flavors. What not to check out the best dance clubs and the best nightclubs in London and Barcelona.
Second City Travel
Have you ever thought of skipping major cities, probably due to crowds, to visits lesser cities? Well, that's second city travel. This is a rising trend as people discover the undiscovered adventure in lesser cities, such as San Jose, California.
Being a small town, San Jose offers world-class attractions, great cuisines, food, and scenery, at a lower budget. This is a trend that is coming up strong with travelers embracing it come 2020 like some of the top tourist destinations.
Why not visit Graceland in Memphis – a home where Elvis Presley lived. One of the best adventures I ever had!
The Northern Lights Trip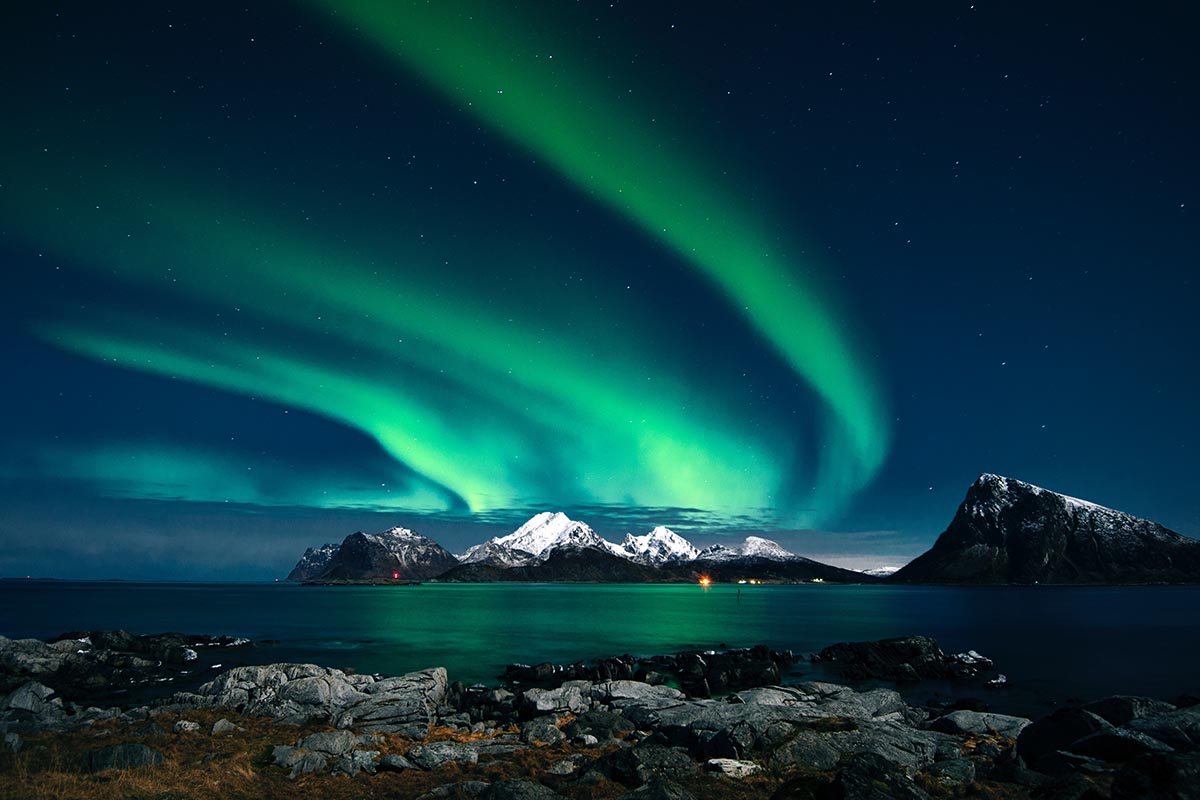 There is no better time to chase the northern lights, which the Northern Light Trips facilitate. You can also make a reservation at a car rental in Iceland on your road trip to Iceland. Seeing the Aurora Borealis is on the bucket list for most travelers, which is increasingly gaining popularity.
By 2020, many travelers will be flooding top tourist destinations in Denali National Park and Fairbanks in Alaska, and the Aroostook National Wildlife Refuge in Maine. They want to see lights, attractions and enjoy your Northern Lights Vacation and other outdoor activities.
Book Festivals/Literary Travel
This is basically based on your favorite author, book, and/or book festival! So many places in the US are already marked for popular novels and their authors, such as a Mark Twain-themed trip to Hannibal, Missouri, or an NYC getaway.
Currently, there is a rising trend of trips based on book festivals and authors happening across the globe. The famous Baltimore Book Festival sees thousands travel thousands of miles just to catch up with their favorite authors and deliver a speech. Or maybe it is the time to explore the locations where favorite movies were filmed.
Christmas Vacations
And finally, we come to Christmas vacations, which are certainly becoming quite a trend among top tourist destinations! More families believe that family vacations are a great way to get together.
Some of them now prefer a family vacation during Christmas, whether for tropical bliss getaways or Christmas-themed locations. We predict that next year, travelers will hit hard Chicago's Christkindlmarket as well as NYC and Aspen.