Here is How Eco-Friendly Online Businesses are Moving the World Towards Sustainability
About time everyone admitted that global warming is real. But, only agreeing to it is no good. There is much to be done to curb its effects on our environment, and everyone has a part to play in it.
The Negative Image
But merely saying that our habits could change the world, is not a great idea. According to statistics around 71% of total greenhouse gas emissions come from just 100 big companies. As a result, consumers (especially environmentally friendly ones) tend to keep a negative view of the way that organizations conduct their business.
Can Online Businesses be Eco-Friendly?
While many would try to defend these polluting businesses by saying that it is impossible to update such huge setups so fast, many wonder if it is even possible to be eco-friendly as an online business. On the other hand, organizations might justify their socially harmful activities saying that it is consumers after all that create the demand for their products.
Well, it surely is possible to embrace eco-friendly methods in business. Anyone that says otherwise merely is fooling you. Take Apple, for instance, one of the biggest companies across the globe. Apple uses solar energy to run its retail stores. It is even setting up bigger solar energy power plants to make clean energy.
How Are Online Businesses Being Eco-Friendly?
So, yes, being eco-friendly is possible even for the most prominent organizations around the world. How are online businesses being eco-friendly today?
Here are a few ways:
Energy Audits
More and more online companies across the globe are requesting for energy audits. These audits help these businesses learn about their carbon footprint and find ways to lower its effect on climate change.
Not just that, energy audits are very useful in assisting businesses to increase their efficiency and optimize their daily operations. They also identify the places that a company could use green alternatives like replacing office supplies with environmentally friendly alternatives.
McDonald's has a global presence, and they are one of the pioneers in setting energy-conserving practices. Today McDonald's has successfully cut down 25% of its energy wastage through regular energy audits of their appliances and other business activities.
The other highly commendable initiative is their procurement of resources through organic sources without the destruction of natural habitats of animals and plants.
Better Packaging
Another essential consideration in making businesses eco-friendly is using better packaging. While many would think this does not matter, a study found that around 52% of respondents across the globe care about packaging. In this case, using better packaging that is not harmful to the environment is undoubtedly going to tap a vast market and retain a lot of customers.
This is very relevant for online business because they need to make statements through the packages that they send their customers in the absence of an actual retail outlet to impress.
Using environmentally conscious packaging is undoubtedly going to go a long way. Tesco, one of the most famous retailers, are focusing on improving their sustainability by providing discounts to the shopper who carries their bags or returns the ones that they have.
Coca Cola also offers sustainable packaging to help reduce pollution.
Eco-Friendly Air Purifiers
Chlorofluorocarbons are a significant consideration in using products such as room fresheners, no matter how small their contribution might be.
Moreover, the use of such utilities also contains toxic chemicals that may sometimes have an impact on employee health. This can lead to enormous costs for the organization in the shape of employee sick leaves.
Replacing these with eco-friendly cleaning chemicals is an essential step in making it a more sustainable organization. Not only does the workplace enjoy pleasant aura but also keeps your employee healthier and more efficient.
S.C Johnson, a company that deals with household supplies. They have replaced many harmful chemicals in their products and reduced around 1.8 million worth of volatile substances that impact the air!
Transportation
Workers often commute to and from their works in any organization. For this, they use their cars and motorbikes. However, organizations are providing their company transport that could allow people to pool in, not only would it reduce the traffic on the roads, but the amount of carbon dioxide in the air.
NASA says that the current level of carbon dioxide in the air stands at 412 parts per million.
Admittedly, this needs to go down if we are to bring down global temperatures back to normal and help our melting ice caps in the arctic. Telsa Motors is well known for its quality. They work to ensure that the speed and efficiency of the engines are not compromised, and at the same time, the carbon print remains minimal.
Electric-powered cars have reduced waste by limiting emissions.
Digital Signatures
Several organizations around the world require that their documents be authorized through signatures using the best document scanners. These digital signatures have to be on perfectly formatted papers without even a slight error in the margins.
In case of such an error, the page is discarded for a better, more presentable document to be signed. This creates unfathomable amounts of waste. So, online organizations are trying to minimize paper waste and reduce their dependence on papers by introducing digital signatures.
These are signatures that do not require organizations to print out pages. Digital signatures can be placed on soft copies and have the same authenticity as that of one on a hard. Implementing this policy around the world could save more trees than you can imagine.
Google is one organization that has worked tirelessly over the years to reduce waste due to data collection by setting up energy-efficient data centers. Dell is another company that offers to take printers, best document scanners, and computers from the public for free and discards them in an environmentally friendly way to reduce e-waste.
Digital Marketing
Carrying on with the idea of saving paper, organizations are also relying more and more on their digital marketing campaigns rather than using pamphlets and brochures today.
Of course, this is not primarily to save the environment but because a rising number of people are on the internet. However, it is worth noting how great digital marketing is in helping cut down on paper waste while offering better conversion rates for businesses.
Of course, a considerable proportion of businesses still rely on traditional media for marketing that includes pamphlets and brochures.
Renewable Energy
Electricity is perhaps an essential raw material in industries. Where many organizations want to cut down on their energy costs, very few are interested in investing in a renewable energy source. However, organizations like the National Energy Renewable Laboratory have observed their deals grow by 13% per year since 2015.
This is undoubtedly a great indication in the fight against climate change and making the business self-reliant.
Renewable energy does not just yield results for the planet by minimizing the use of non-renewable sources but also for the individual business.
Making investments in a business that uses renewable energy reduces the energy bills that the organization had to carry previously. Furthermore, customers are more willing to invest in a company that they see is working for the collective good.
As the methods in renewable energy improve, there is no doubt that more and more organizations would be willing to invest in these strategies.
That is why governments around the world are investing so heavily in trying to find methods of energy extraction through renewable sources. Better methods will surely add value to everyone, organizations, and consumers alike. Google has installed solar panels to help promote sustainability and has also funded numerous projects that promote windmill installations and solar panels for energy conservation.
Green Web Hosting
When it comes to running a website, a considerable proportion of energy is consumed in keeping the servers up and running. In trying to minimize the use of energy and the loss of energy in transmission to run these servers, online businesses can opt for green web hosting.
This is a kind of web hosting that ensures that part of the energy used to run a server is sourced from a renewable power source. Using green web hosting is, therefore, an extremely relevant tool for online businesses and surely a great one in saving energy.
Recycling
Recycling is perhaps one of the essential tools and a massive industry in itself. Organizations looking to make a difference could begin recycling from something as small as paper. This can be through the use of post-consumer waste products and whatnot. Furthermore, organizations are even creating market offerings such as cell phones out of wastes or reused material.
Bank of America has worked tirelessly to cut down their paper consumption by 32%. Today, they recycle around 30,000 tons of paper to meet their needs and are working to bring down figures to a greener bracket!
Being Ethical
Perhaps ethics is not the same as being environmentally friendly, but it inevitably does lead to it. You could find an Ethical Shoe Company in USA that looks after its employees' salaries, their consumption, wastage, and how their raw materials are sourced.
Perhaps being ethical is the most crucial tool in creating organizations that make the world a much more sustainable place than it already is.
Baabuk offers shoes that are biodegradable and as efficient as any other option in the market. Furthermore, they follow transparent practices that involve a minimum adverse effect on the environment.
Final Word
Any business – online or physical – has much to gain by being eco-friendly. Consumers prefer organizations making an active effort to save the planet and develop brand loyalty. This loyalty keeps them coming back no matter what. But of course, the most significant advantage of being eco-friendly is that the business is saving the world it operates in, safe!
Author Bio: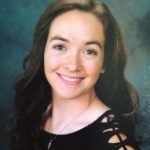 Evie Harrison is a blogger by choice.  She loves to discover the world around her.
She likes to share her discoveries, experiences, and express herself through her blogs.
Find her on Twitter:@iamevieharrison