You Can Listen to This Article Here
Best Neighborhood Choices For Young Families In Dubai and Abu Dhabi
Dubai is known as a home to more than 200 nationalities, and people from all over the world head to Dubai for business and travel purposes. The residents here are known to have distinct preferences when it comes to location, and it's primarily driven by the region they belong to. Most of the people from GCC choose to live in Jumeirah, whereas those from Europe prefer areas like Motor City and Arabian Ranches.
Singles as well as couples, who don't have kids, prefer to enjoy high-rise lifestyle in Dubai Marina or Downtown Dubai.
Whatever your preferred areas may be, it is not so easy to find a perfect balance of convenience, affordability, and space when looking for a home in this part of the world.
Previously, the affordable living could have been possible in remote locations that lie along the 311 corridor, where only limited conveniences and infrastructure was available. Another option for affordability seekers used to be settling down in well-established and more mature areas often plagued with traffic congestion.
A couple of good examples of such areas include Sharjah and Deira. Increasing occupancy combined with infrastructure development and retail and leisure offerings means that the younger families now have a wider choice, and neighborhoods like Dubai Sports City, Dubai Silicon Oasis, and Discovery Gardens now address their needs.
Let's narrow down the choice for you now by highlighting a few neighborhoods, with all that they have to offer, so that you can easily make a choice as to where you'd want to settle.
The Springs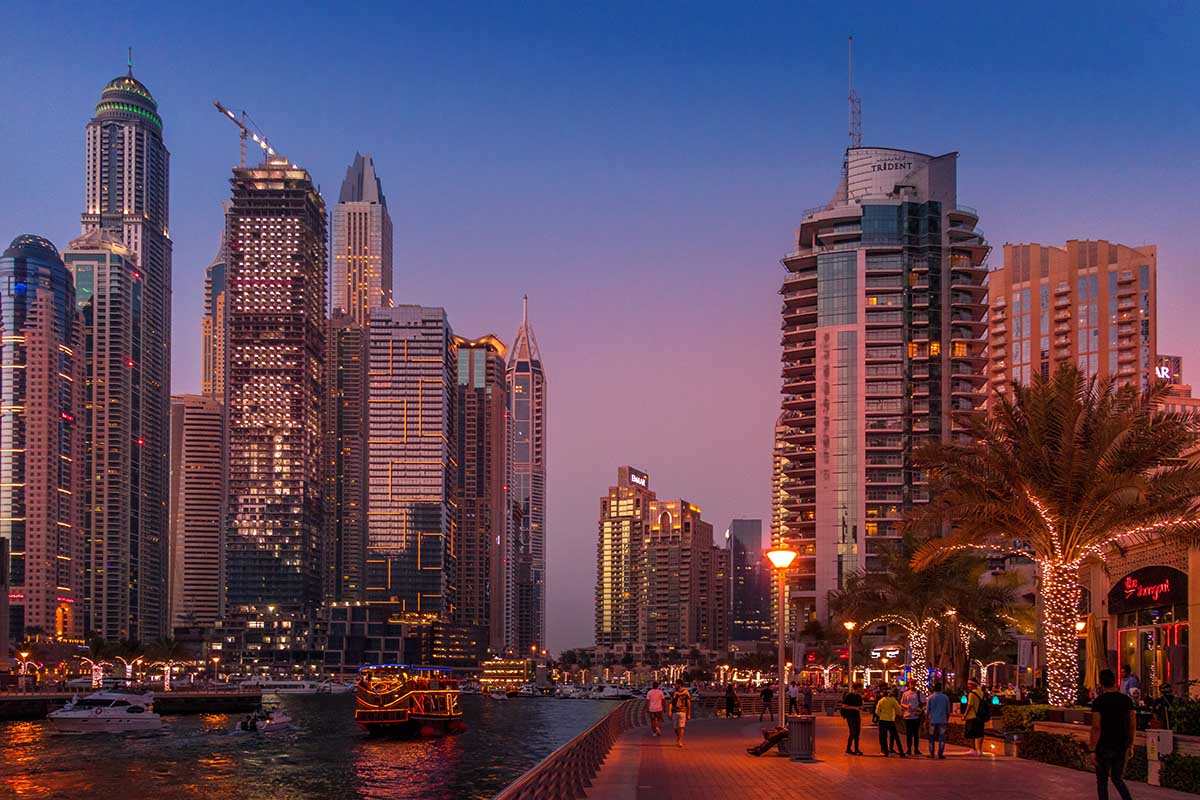 Younger families often have limited budgets to deal with. Given all their constraints, it is often preferred by them to go for affordable communities like The Springs, Mirdif, and Jumeirah Village.
Talking about the Springs, it's a beautiful gated community that is set in the midst of lush landscapes and scenic waterways. The community makes an ideal choice for younger families because of being proximate to schools. It is also part of the Emirates Living master community alongside The Meadows, Hattan, Emirates Hills, and The Lakes.
Here you can also find Dubai British School while it's also close to Jebel Ali Village Nursery, Emirates International School, Regent International School, and Dubai International Academy. So, you can be safe here if you have children to raise as well.
Jumeirah Village
This beautiful community comprises of two parts, Circle and Triangle, and boasts of spacious townhouses, villas, and apartments that are all built-in Arabian- and Mediterranean-inspired styles.
This beautiful neighborhood is home to lakes, lush spaces, community centers, as well as a variety of shops. There are quite a few schools that serve this area quite well by catering to the requirements of the residents effectively.
Mirdif
Located near old Dubai, close to the Dubai International Airport as well as Dubai Festival City, Mirdif is a community that once lived on the city's outskirts. However, now it has turned into more of a well-connected community where expatriates in the old Dubai can enjoy a good enough lifestyle. The Uptown Mirdif remains a focal point in this community with the Spinneys supermarket, a variety of shops, restaurants, and cafes, a food court, and an apartment building.
Villa communities like Al Mizhar, Al Warqa'a, and Al Khawaneej are part of Greater Mirdif. The neighborhood is also home to several schools as well, with the likes of Uptown School and Gems Royal Dubai School, among others. Besides, the Mushrif Park, which spans over an expansive 125 hectares, is accessible quite easily from all the parts of this beautiful neighborhood.
Abu Dhabi
Coming to Abu Dhabi, known popularly for the residents from GCC, some of the best areas where young families should prefer living include Al Reef, Hydra Village, and Al Ghadeer.
Al Ghadeer is known to be one of the most modern, yet affordable, communities located in the middle of Abu Dhabi and Dubai near Al Maktoum International Airport as well as the site of World Expo 2020. There is a mixed-use development that enhances the neighborhood further as it takes shape across 3m sq. m.
Even though not too long ago, younger families were restricted to smaller apartments, the fall in rental prices has allowed buyers and renters to take advantage of the property market. Now, families can live much more conveniently in gated communities in key locations with lots of amenities, green spaces, and parks without having to spend way too much.
So, which neighborhood would you like to prefer when choosing your home in Dubai and Abu Dhabi?
Pick one from those listed above, and it's definitely going to be a better choice.