Connecting with Customers: How Connected To Your Customers Are You?
Connecting with customers is an art that we think a lot of businesses are missing out on at the minute.
To be connected to your customers, you need to be able to understand their every want and need, and how that might change over the years.
You want to be able to retain loyal customers, and we know that with this economy, it's not always easy to do.
Because as soon as you gain a loyal bunch of customers, a new business on the block takes your limelight, and you find yourself struggling to retain them once more.
But we think that with a few simple changes to how you treat your customers, and how you feel connected to them, you can bag yourself some loyal followers.
As we say, we feel it's an art that most businesses are missing out on. The majority of businesses only look at customers as a big dollar sign.
When in fact, when you interact with them on a different level and make every single interaction feels like it's personal based, rather than sales-based, you'll be more successful than ever before.
So, if you keep on reading, we'll delve into how connected you might be to your customers, and how you can improve the connection you have with them!
Connecting with Customers – Dealing With Overwhelming Numbers
It becomes so hard to maintain the way you want to perform customer service when the numbers become overwhelming.
It's very common for a business to suddenly go from struggling to get the customers they need to work towards, or maintain profit, to then have too many customers to handle.
It's usually one good marketing campaign that can change anything or even just a stroke of luck. But it's when this influx of numbers happens, especially at this time of year, that so many different problems occur.
Customer emails and phone calls are missed, leaving them to have to follow up with you. As soon as a customer has to chase you, rather than you chase them, you're in deep water.
The complaints start rolling in, the bad reviews get posted on the internet, and the reputation that you've barely built begins to fall.
So, to make sure that you can cope with the overwhelming numbers, you should explore avenues such as a virtual receptionists.
They're professionally trained to take your calls for you from a virtual location, meaning you won't have to hire employees, making it far easier to manage costs.
They can take the calls and leave messages during a time when you're not going to be able to. This is so much better than them having to listen to your voicemail all of the time. It looks far from professional when this keeps happening!
Making Interactions Seem More Personal
This is exactly what all of your customers are looking for. Personal interactions are one of the best ways that you can make sure that your customers feel like you care.
It's when customers can tell that everything you're saying is repeated from customer to customer, that they start to lose interest in your company.
This is especially true if the work you're doing involves multiple contacts with them, such as selling services online or to the home.
When you have multiple interactions with someone, we believe it's important to actually get to know them, especially when you're buying something from them.
You should focus on asking questions about their personal life that aren't too intrusive so that you can get to know them without actually getting to know them.
The next time you can speak to them, you can question things that they told you last time. It allows you to be more connected to your customers aside from the sale.
They're far more likely to come back to you if they know that you're interested in their life, and not just what you're trying to sell to them.
The Many Ways To Interact With Them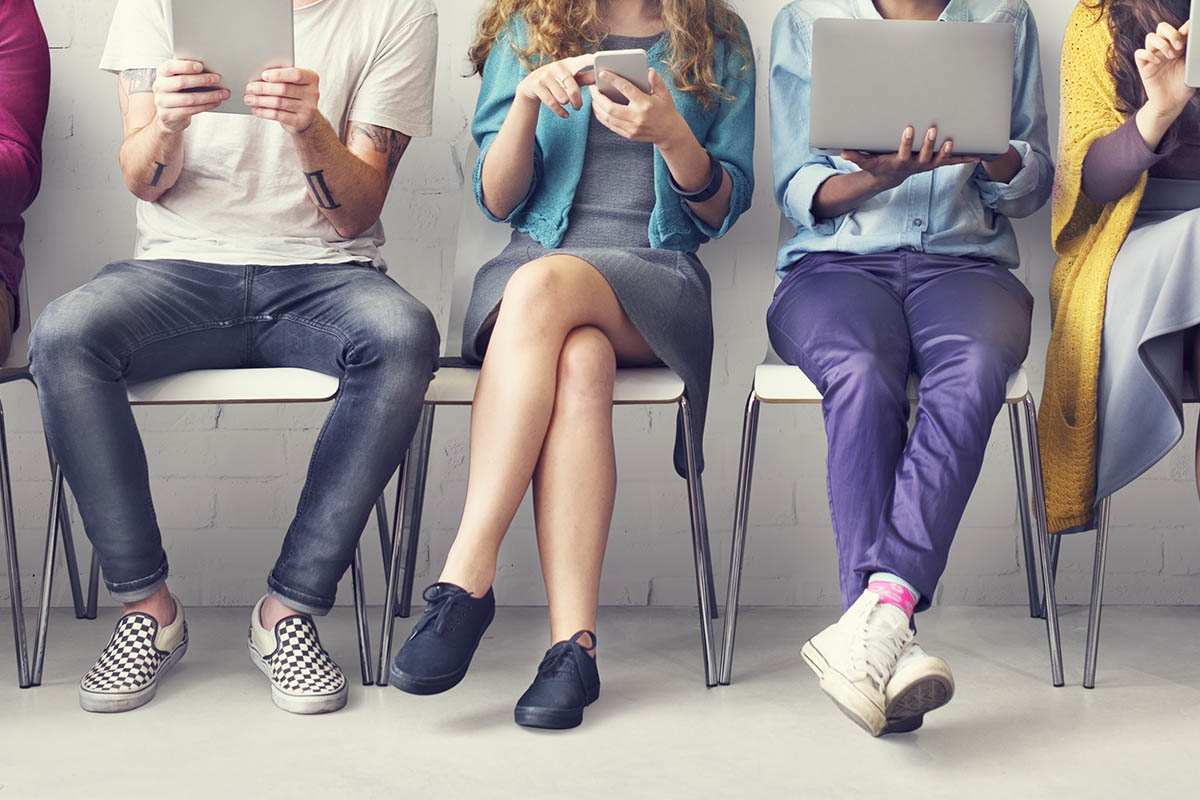 There are so many different ways that you can interact with your customers, at the same time as being able to promote your business.
We think it's important to make sure that you're interacting with customers not just to sell them something. So, for example, one of the best platforms to do so is social media.
Customers live on social media, and it has rapidly become one of the quickest ways for them to be able to contact businesses.
But we think it is the perfect platform to interact with customers, as well as promote your business.
There are tons of bloggers which you should hone in on when it comes to social media. Platforms such as Twitter are the main way that bloggers promote their blog, meaning you can try and promote through them.
Begin by casually commenting on their posts to show an interest. Then a week or so later, ask them if they'd be willing to collaborate.
They will then promote your products through their blog, gaining you a new customer in them, and many more from the post. Checking to see if anyone is commenting about your product is also important, whether it's negative or not.
If it's negative and they're making social media posts about it, it's the perfect way to publicly show you're ready to address any issues!
The Way You Handle The Negatives
So keeping along the subject line of mistakes, everyone makes them. But when it comes to something that a customer has put their money into, they want it to be perfect.
That then means you suffer from negative criticism, which can ultimately ruin your reputation if you don't address it and stops your way of connecting with customers.
So you always need to handle the negatives with the view that the customer is always right. If you always make sure you apologize, admit your wrongs, and replace or refund whatever it is that has gone wrong, you'll be back in their good books.
The minute you start lashing out and commenting negatively back to them is the minute you get that bad customer service reputation.