Backyard Ideas: How to Have a Backyard That You Love
It's possible that not as many people make the most of their backyard area as they should. They spend plenty of time ensuring that the interior of their home is on point, yet put minimal effort into their outdoor space.
But it's well worth taking the time to get it right. With a little bit of effort, you can create an entirely new living area, one that offers you things that the inside of your home just can't offer.
We take a look at a few tried and tested ways to improve this aspect of your home below and get some backyard ideas. Incorporate the tips, and you might just find that your yard is your favorite area of your property! 
Get Planting
If you're going to enjoy the outdoor area of your property, then you'll want to look at making it look, well, as outdoorsy as possible. If your yard is currently looking a little bare, then look at making some changes.
You don't have to be a professional gardener to get on your hands and knees and get things in the ground. To make things easier for yourself, it's best to choose plants that are native to your area — they'll survive with minimal work. 
Add the Fun
But of course, your yard isn't just there to be admired from afar; you'll want to get right in there and enjoy it first hand. For that to happen, you'll need to add a few things that allow you to sink into all the magic of having a beautiful outdoor area.
So what does this include exactly? It's all about adding comfortable outdoor furniture, a BBQ, and perhaps a Soundsystem too. If you have those three things, then you can expect many pleasant summer evenings with your friends and family.
Adding a hedge or fence will private will allow you to have fun without feeling like you're on display, too. 
Year-Round Goodness
But of course, if you're going to love your yard space, then you'll need to make it available for more than just those balmy summer evenings.
They might be the most enjoyable times, but you can still enjoy your yard at other points throughout the year.
But you will need a few things. Installing aluminum awnings can be a great way to add some coverage, which will allow you to sit outdoors on warm days even if there's a little rain falling — and awnings can also make the exterior of your home look much better, too.
A firepit is also particularly recommended, so you can stay warm and outdoors even once the temperatures have dipped a little.
Backyard Ideas: Calming Features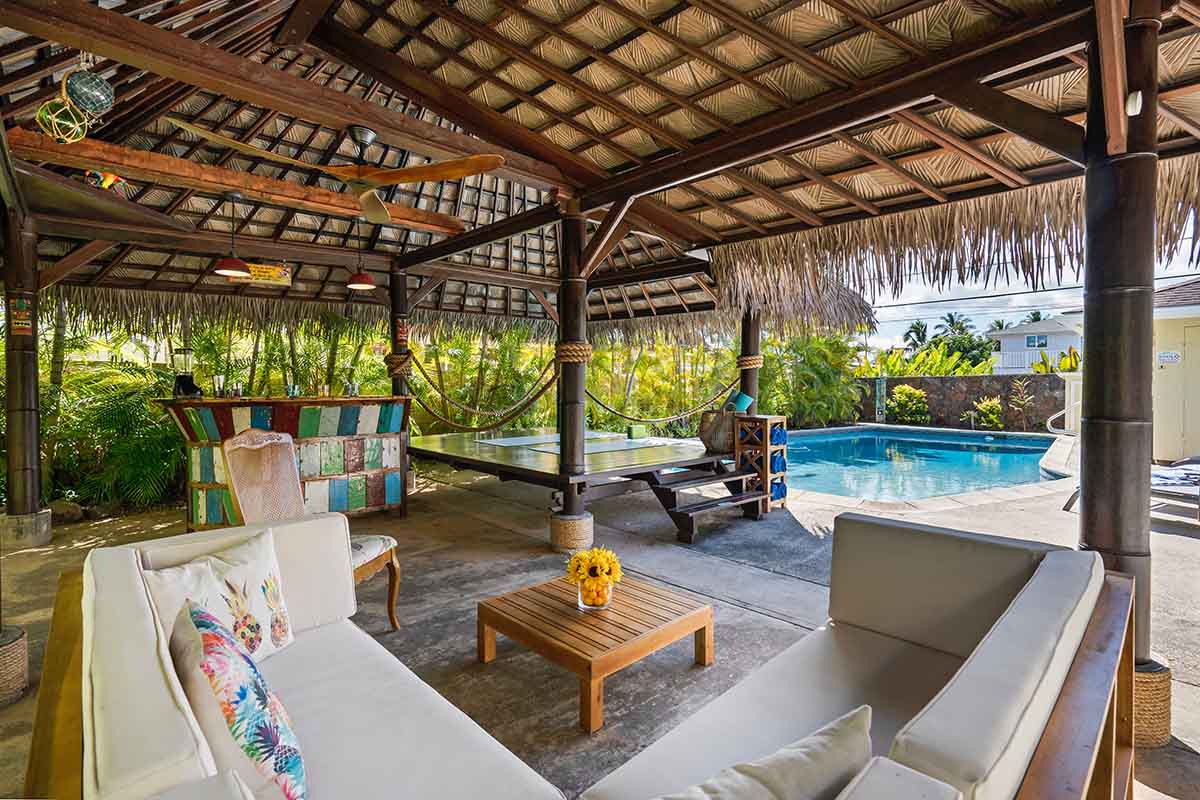 There's much talk about fun in the yard, but remember that it can also be a space of relaxation and contemplation.
So look at adding some zen features to your yard, such as a water feature. There's nothing quite like sitting outside in your yard, listening to falling water and watching the birds fly around.
If that experience won't make your yard your favorite part of your home, then it's likely that nothing will!