13 Online Art Galleries for Inspiration When Indoors
Unexpectedly, the world finds itself adopting a home online culture, thanks to the COVID-19 outbreak. While online galleries have been essential with the creative rut, inspiration, or art fix, they are overly critical as the world increasingly turns indoors.
Even though some galleries have closed down, we have figured out the online art galleries that may become your cultural saviors for an artistic vibe and inspiration while you stay indoors. Additionally, you may look at tutorials on art techniques or essential art supplies for your inspiration.
The National Gallery
The London-based The National Gallery hosts 2,400 online pieces on their website. It features iconic pieces by European artists as well as inspirational stories highlighting restoration and conservative projects. Moreover, with the help of Google Street View, you can tour 18 rooms virtually. If you have an Oculus VR headset, besides, you can also make a virtual tour of Sainsbury Wing where you can enjoy up to 270 paintings.
The New York Metropolitan Museum of Art
Being the biggest art gallery in the US, The Met is one of the most visited collections of global art. The museum has recently launched its new digest, namely 'Experience the Met, Anywhere.' Here, you get to enjoy a range of selections such as Met Kids, Primer, audio guides, and others. The vast content gives you a wide variety that could keep you entertained for a long time.
Whitney Museum of American Art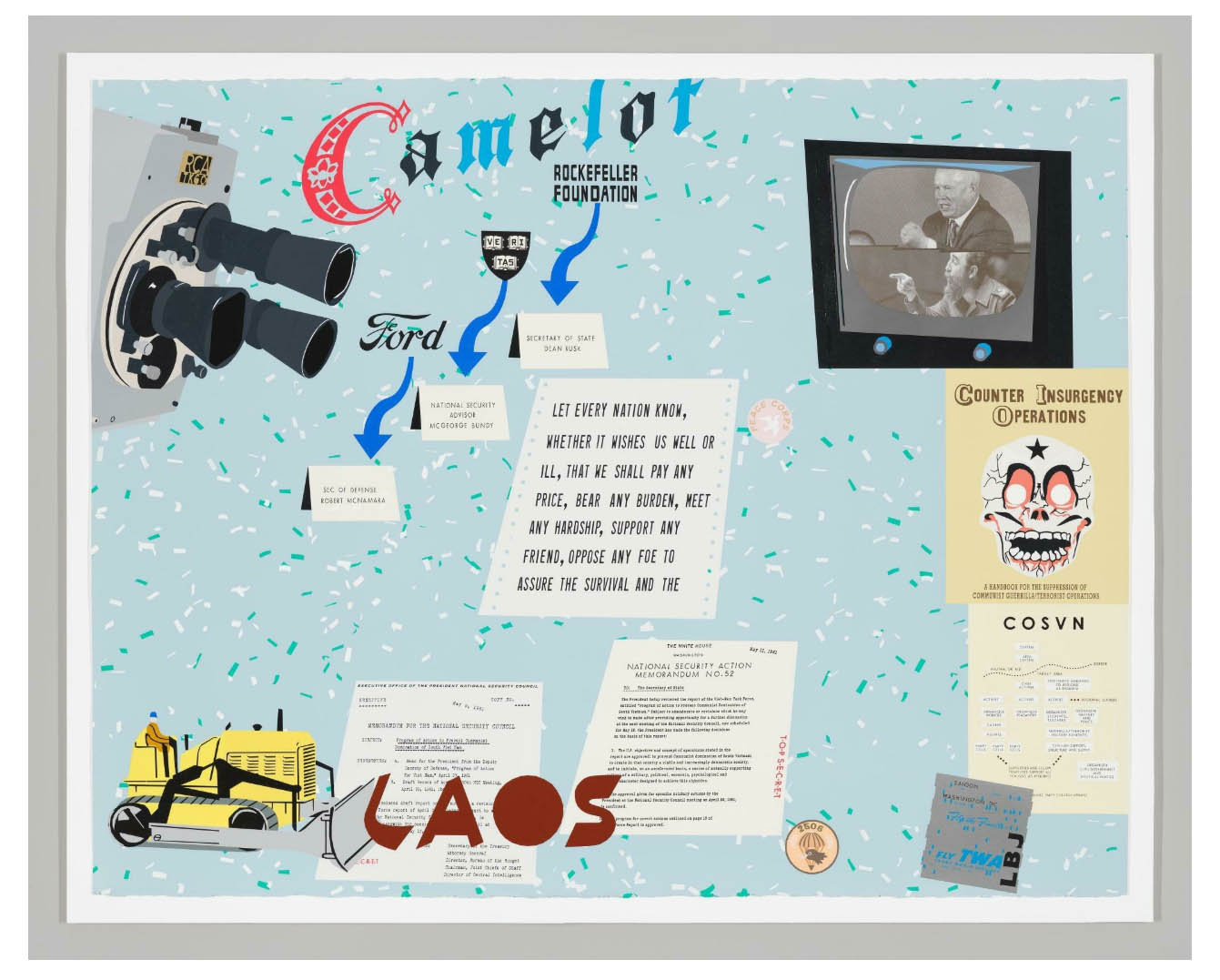 This is another most loved gallery in New York City and the whole of the US. The Whitney Museum of American Art showcases 20th and 21st-century artworks. All the collections are accessible online so far so that visitors can enjoy over 25,000 artworks. Among the works that stand out include The Times Thay Ain't A Changing, Fast Enough, depicting an African American who was brutalized and killed by police in his car.
The Smithsonian National Museum of Natural History
The Smithsonian is the world's largest research and museum complex. With its awesome virtual tool, you can 'walk' around three floors of the museum, drawing much inspiration from the Hall of Fossils, Insect Zoo, and Geology.
The British Museum
Vast with a huge website, The British Museum galleries host much inspiration in the form of videos, stories, and more. It has over 4,000,000 objects which can be visited online. Although you can't make a virtual tour, the content is sufficient to satisfy your art craving.
Google Street Art Project
With Google Street Art Project, you can view the world's amazing streets. It occupies a bit of no man's land and transforms the urban space into an ephemeral outdoor art museum.
This art gallery gives you a glimpse of the culture, activism, history, and societal movements. In fact, some of the wall ad projects that appear on Google Street come with an audio guide to tell the stories behind those physical projects. Google Street has attempted to capture projects such as Buenos Aires and Berlin, Widewalls, and The Millerntor Gallery in Hamburg, among others.
The Louvre
The Louvre is another exciting collection with 3 three major online virtual tours. You can get inspired by the Egyptian Antiquities, Remains of the Louvre's moat, and Galerie d'Apollon from the Louvre online art gallery.
Google Arts and Culture
If you want a variety of great museums, then head to Google Arts and Culture. Be sure to check out the Van Gogh Museum and the Rijksmuseum, as well as other exciting pieces.
The Vatican
The Vatican is now closed to the public. However, there is a host of online virtual tours that offer a generous glimpse of the Vatican art collection. Check out Raphael's Rooms, or its Chiaramonti Museum to catch inspiration on the iconic Vatican pieces.
Art UK
This art gallery brings together pieces of cultural centers from England, Scotland, Wales, and Northern Ireland, aiming at democratizing art and offering access to the public. To date, they have created over 3,200 venues around Britain from artists such as Francis Bacon, Vincent Van Gogh, Mary Beale, Adolphe Valette, and Renoir, among many others. The Art UK also has an online shop where you can purchase prints to add a touch of class and inspiration.
Artnet
This is undeniably the leading online resource for international art. At Artnet, visitors get to browse diverse galleries, track and follow auctions and sales on works by Bansky, Sol Le Witt and Damien Hirst, and others.
This gallery also keeps you informed with the news from the art world, from everything art fairs to trends in the art world. If you need to know anything about the art world, galleries, artists, works, collectors, and others, then you need to head to Artnet right away.
The Affordable Art Fair
Originally, The Affordable Art Fair was held in Battersea in London in 1999 as a cheaper alternative to buying art outside the gallery. The Affordable Art Fair now allows visitors to keep up with fairs in Stockholm, Amsterdam, Hamburg, and beyond. Additionally, this is one of the best places to purchase art pieces online as well as familiarizing yourself with emerging artists.
Art Basel
Despite its small beginning in Switzerland in 1970, the Art Basel has grown into the trendiest and most popular art fairs in the globe. Art Basel attracts art enthusiasts who come not only to see the art but to attend parties and catch performances by pop superstars. With the coming of the corona outbreak, the whole collection has moved online entirely, hopefully replacing its Hong Kong fair.