Online Shopping Hacks
Online shopping can sometimes feel like a strategic mission, but it's always in the pursuit of better value for your money.
Check out these tips to make your online purchases like a pro!
Search For Discounts Online!
This is so so simple and can instantly discount your basket!
Use Google or your preferred search engine to find promo codes that can halve your checkout price!
Our top tip is to search for these before you start adding to your cart, because you may have to enter the website via a link that will automatically apply the discount, and this way you can save valuable browsing time.
Remember, that major retailers are likely to have the most offers available, smaller stores tend to only promote their discounts on their owned platforms.
You can save in every type of store whether you're shopping for tech, homeware, sports kit, or clothing.
It takes seconds and saves loads.
Read The Image Descriptions & Reviews Carefully
How many times have you ordered something and it's turned up looking completely different from how you expected? Yeah, a lot.
In fact, 91% of American online shoppers state that they "rarely" or "never" return things they've bought online – that's a lot of wasted money!
If you know you're a little bit lazy when it comes to repackaging and returning items that you're not satisfied with (you shouldn't be), then take an extra minute or two before clicking 'check out'. Simply search for the specific product for reviews and have a quick glance.
Pay attention to those consumers who used the product for the same thing you're intending on.
Also, in the small print in the product description, there will be details of the images.
This could be info on the model that's showcasing the product, or just the dimensions/scale.
This will help you to visualize the item and make sure that the piece of furniture you think is a steal, isn't actually made for a doll's house!
Online Shopping Hacks: Leave Items In Your Cart
Everyone knows this trick but it really is a firm favorite because it's so effective.
When browsing online and you've decided to commit to a purchase, add all the items you want to your basket and click through to checkout, add your email and then leave the tab completely alone for about an hour.
In this time you will likely have received an abandoned cart email – often promoting discounts to encourage consumers back to the brand's website to complete the sale.
Alternatively, you may have stepped away from the basket and realized you don't need to purchase the items.
Either way, you save money.
Everywhere Is A Marketplace
Live chatbots are used on eCommerce websites because it streamlines business to consumer conversations.
It's cost-effective because it tends to save on customer service but also allows brands to address customer pain points immediately.
Naturally, this would translate into more sales.
48% of consumers say they use these chatbots, but an incredible 38% say they're not willing to engage with them.
This means that over a third of consumers could be missing out on amazing deals and better purchasing decisions.
This is because you can directly ask the brand whether there are any good discounts available that can be applied to your basket, you could even be given a unique code for money off.
If you don't want to straight-up ask for discounted purchases, you could also ask about the availability of different sizes, colors or variations of products.
Ultimately, this could save you money on repeat-purchases when something comes back in stock (and the cost of p&p).
Follow Brands on Socials – and Follow Who They Follow
This is the simplest of tricks but can lead to much cheaper options – and also you could end up supporting much smaller, up, and coming brands. Win-win.
Following your favorite brands on their social media – Facebook and Instagram are probably the best to start out with – will mean you'll be notified of sales and discounts directly in your feed!
You also might get a little bit of inspiration for different ways to use or style the items you've been eyeing up.
But this is the best tip: Follow the influencers and social media partners, too.
Brands often provide influencers with a discount code to incentivize new audiences to purchase from them.
These are often totally unique codes that can be used in conjunction with other vouchers or promos!
Online Shopping Hacks: Use Wishlists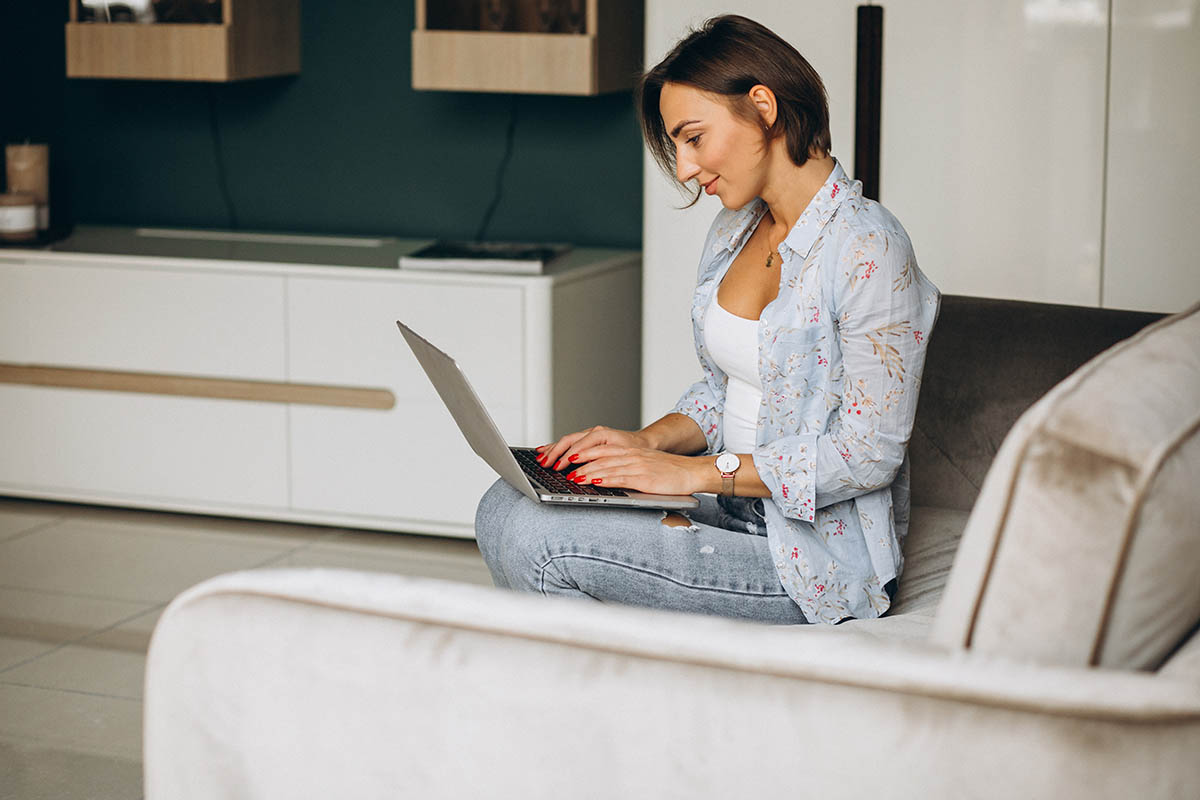 Wishlists are one of the best eCommerce functionalities ever – but you have to be careful.
It's less 'transactional' for a consumer to add items to their wishlist than it is to their basket, meaning you're more likely to increase the size of your wishlist than your basket.
Just be careful when it comes to adding items to your basket that you don't have the same, lowered consciousness because this could lead to a huge final sale.
Instead, use wish lists as the 'maybe' pile. As you browse online, add items to your wishlist.
When you're in a position to purchase, thoroughly vet each item.
These are some of the things you need to be asking yourself.
Do I need this right now – i.e. what is the next occasion that I can wear/use it?
Can this item be saved for later, as a gift or when it goes into the sale?
Does the item fulfil every requirement you have of it?
Can items wait until I'm prepared to make a bigger order?
Consider the answers to all of these questions and if you decide to add multiple options to your basket – i.e. 3 dresses for one event – make sure you send the others back. Seriously!!!