Why It's Time to Refresh/ Upgrade Your App
Brilliant Russian artist Ilya Repin was banned from entry to the famous Tretyakov Gallery with a set of brushes and paints because he always tried to improve his masterpieces, modifying and updating them right there even if they had already been exhibited and sold.
If you have recently developed and launched your own mobile application, you should not think that now you can take a rest and reap the benefits. Instead, you should follow the great artist's lead. Believe, mobile app launch is just the beginning of continuous work.
To become marketable and successful, apps need to be updated. Just continuous improvement and optimization can turn your app not just into a good product but a real masterpiece.
Here are some good reasons that can help you understand the necessity and profitability of your app's regular and frequent updates.
6 Reasons Why it's Time to Refresh your Mobile App
Upgrade Your App: Your users' pleasure
You create your app for users, and their happiness and satisfaction with your product is a ticket to your success. Users can be pleased with an app just if it is regularly improved and updated in order to meet new requirements, provide smooth performance, and respond to users' requests. 
Real app users provide you with the most valuable tips about the ways to improve your app, telling you what they like or dislike and what features or functions would be good to add. And, if you're rather far-sighted, you will take into account their suggestions and complaints.
Collecting the feedback and working on the changes your users ask for, you can demonstrate that you care about product quality and users' opinions. It can significantly improve engagement and increase user loyalty.
Getting  rid of bugs
The fact is that all apps are somewhat buggy.  Unfortunately, even the most professional and experienced QA team cannot commit to exhausting testing due to several possible variables. However, for the deployment of applications/software QA should adopt the mobile app automation testing tool because the performance of this automation tool is testified to deliver quality software within a limited period.
Oleh Sadykow, a co-founder at DeviQA – a leading software testing company, shared his views on bug fixing and software testing. He said, "The end-users will likely still find some bugs in the application even if the most comprehensive testing has been conducted.
And as it is just impossible to provide an entirely bug-free product, the most important thing is to quickly respond to problems found by users.
If you manage to settle all issues fixing all detected bugs, you'll retain your users and win their hearts. If you ignore found bugs and don't fix them at once, they will cause more critical defects, and you will lose even the most devoted users.
Due to the current severe competition, you cannot afford to have a buggy app as users will not wait when you solve problems, but delete your app and install a better analog.  Regular bug fixing and frequent updates are the best way to keep you permanent users engaged".
Keeping pace with advancements in technology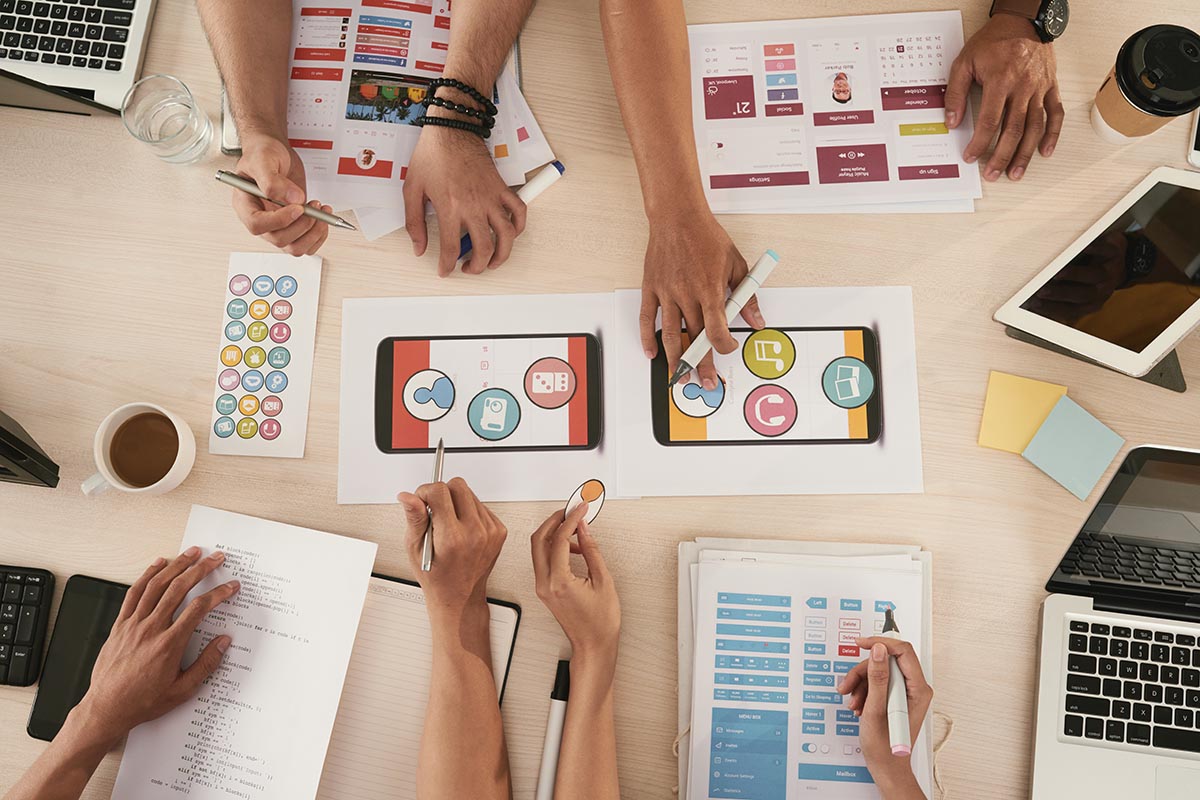 One more important reason for your app updates is to keep up with technology and science development.
For instance, every OS update is a reason for your app update as well because, rather often, it can cause serious problems with your application functionality and interface.
It would be best if you also kept close tabs on updates of the platforms, apps, and utilities with which your mobile app interacts to ensure that the integration is still seamless.
The good idea is to monitor innovative technology releases as there is a chance to use them in order to implement new valuable features and update your app before your rivals.
Upgrade Your App: Security
One of the primary responsibilities of the app developer is to provide protection of the users' information and personal data.  Regular app updates help to guarantee security and safety.
Numerous frauds and hackers continuously search for weaknesses within mobile applications and make up new ways to deceive users.  It is essential to stay quite a few steps ahead of them, regularly implementing more advanced security methods in your app. That is why update apps to protect your users' information and make apps more trustworthy.
Better performance
As a rule, outdated apps run extremely slowly, and that is very annoying. Moreover, such apps can affect a user's device and slow down its work as well. Regular updating of your mobile app can significantly improve app performance and, as a result, user experience.
Staying Relevant
There are millions of applications, and new ones are launched every day.
Your mobile app must be in compliance with users' expectations, app store requirements, and some legislation acts to withstand the competition and achieve great success.
That is why it is important to frequently update an app, adapting it to the constantly changing world.
Upgrade Your App: Conclusion
After birth, a human constantly grows and develops, becoming more and more stronger and wiser. The same story is with a mobile application. Its launch is just the beginning.
For being valuable, effective, and competitive, your app must be continuously improved and developed, providing its users with new services and opportunities.
Regular app update due to new valuable features and innovative technology implementation is an effective way to keep users engaged and attract new ones.
Besides, regular updates demonstrate your commitment to app users. If you want to achieve success, you should remember that there is no limit to perfection.