8 Content Marketing Tools You Need to Know in 2021
When it comes to content marketing, you must ensure that you create the best content visitors can get out there, and do that, there are various tools that can help you optimize and produce great content, read more here for more online tools reviews. This article will explain eight content marketing tools that can significantly help you generate great content and improve your marketing strategy. Let's get started.
Content marketing tools: WordPress
The first foundation you need to create compelling content marketing is the right platform to post your content on. To do that, you first need to choose a web hosting provider with suitable hosting plans with plenty of WordPress optimization features.
Since the content marketing you do will mostly be blogging, going for the basic shared-hosting plan would be enough if you're a local business. However, to have a much better guarantee of a smooth and uninterrupted website, I would suggest choosing a hosting plan that includes unlimited bandwidth and storage, WordPress Acceleration, and 99.9% guaranteed uptime.
Bear in mind that choosing the right hosting won't guarantee a fast website. So you should integrate a CDN, caching, and more. To know how to improve your website, you can use tools like Google's PageSpeed Insights.
Google assists content marketers in plenty of ways. They have various tools to help your content marketing become as effective as possible. Here are some of the essential tools they provide:
Google Docs – Assists you in writing content and backs up your document on their cloud so you can access it from anywhere as long as you're logged in using a Google account.
Google Analytics – Helps monitor your marketing effectiveness and content's performance.
Google Search Console – Assists you in conducting various SEO tasks on your site.
Google Trends and Google Keyword Planner – helps you find the right keywords and trending topics so you can generate new content ideas.
Grammarly greatly helps you optimize your content. It's a popular and widely used online grammar checker that fixes grammar, punctuation, and spelling and finds and corrects contextual mistakes.
Grammarly provides strong recommendations to replace weak adjectives and repetitive phrases in a sentence. It can also identify and provide suggestions to the slightest written expression mistakes that you would've otherwise missed. Grammarly also modifies word placement in sentences and makes it simpler and easier to understand.
One of Grammarly's greatest strengths is the fact that you can easily integrate it with most Word processors like Google Docs and Microsoft Word by just installing an extension from your web browser.
HubSpot is one of the must-have tools for content marketing. Its primary purpose is to help you create different kinds of quality content to target an extensive range of audiences. It's a very easy to use tool where it divides itself into nine distinct purposes, such as:
Blogging
Search engine optimization
Landing pages
Social media
Marketing automation
Lead management
Email
Analytics
Calls-to-action
HubSpot is an intuitive and affordable content marketing solution. It helps save time to gather the necessary information to create personalized experiences and gain conversions at scale.
Hootsuite is a social media management tool specifically designed to manage all your social media accounts from just one dashboard. It allows you to easily schedule and publish posts on all of your social media accounts simultaneously.
Hootsuite has a simple and easy-to-understand analytics feature that allows you to get an in-depth look at how your social media posts and accounts perform. It will then generate the report in the form of charts. One of Hootsuite's best features is social media listening. The feature lets you track phrases and keywords across people's social media posts to know the upcoming trends.
Hotjar is an all-in-one analytics and feedback tool that helps you identify the "why" your users behave in such away. It has plenty of qualitative and quantitative tools to get feedback, such as surveys, heatmaps, session replays, and on-site polls.
Hotjar helps show how your visitors are interacting with your desktop and mobile sites. Using the heatmap, you can see which areas can be optimized for conversion. You'll also know how users moved, scrolled, and clicked through your websites.
Hotjar also helps get user testimonials and feedback about your site so you can adjust the design and user experience accordingly. Using Hotjar, you can easily optimize your website to maximize conversion and create an excellent user experience.
Canva is an image creation tool that's known to be very easy to use and versatile. It has plenty of premade templates and sizes to accommodate different kinds of content like social media posts, flyers, posters, cards, web content, postcards, and many more dimensions.
Canva is a freemium tool where you can create quick and straightforward designs without paying for a subscription. It utilizes a drag and drops feature and customization options to help you quickly create a design.
Canva automatically saves all of your designs, and as long as you have a Canva account, you can access those designs from anywhere. You can also easily upload a logo to your site for free without compromising its quality.
Yoast is a plugin that many content marketers use. It helps optimize your website and rank higher on search engine results pages by utilizing its content analysis features.
Yoast helps you understand how easy or difficult it is for users to understand your content, assists in optimizing the title and meta description, ensures that you've used the targeted keywords, figure out the keyword density, and many more optimization features.
Yoast also ensures that your content has the right paragraph length, structure, and subheadings. It will remind you to input ALT text containing focus keywords on all the images and make sure all your links are relevant and working.
Content marketing tools: conclusion
Now you know the eight content marketing tools. All that's left to do is start using these tools and develop better content and marketing strategies. Good luck!
---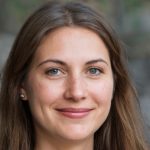 Juliet is an Editor at PRable.org, all in one content marketing agency. She loves creating articles about technology, innovative product reviews, and technical writing to help scale up digital growth. She is a writer by day and a frustrated singer by night."