Everlasting Comfort's Bolster Pillows are Perfect for
Aches and pains, we all have them, especially as we get older. Like time itself, there's no escaping back and neck pain. It comes sooner for some and later for others, but when it does hit, it can be debilitating.
Whether you sustained it from an accident, old age, or have suffered with it most of your life, finding relief can sometimes feel exasperating. You may be on medicine or are trying physical therapy, which can prove to improve the pain. However, if you haven't tried a bolster pillow, you are missing out on a great product that can do wonders for your neck and pain.
Check out the different ways a bolster pillow is great for all sorts of occasions, especially for neck and back pain. 
Traveling
Traveling can be extremely uncomfortable, especially in cramped places like planes, busses, or subways. It may seem impossible to find a comfortable spot in places like this, especially if your neck and back pain is acting up.
However, since the bolster pillow is so compact and portable, you can easily have it cradled under your head or back for lumbar support, which will have you feeling relief in no time. Most bolster pillows also come in traveling packs or can be easily packed into your travel cases without taking up much room, and this is due to the foam allowing the pillow to condense in form without losing its form over time. 
Working from Home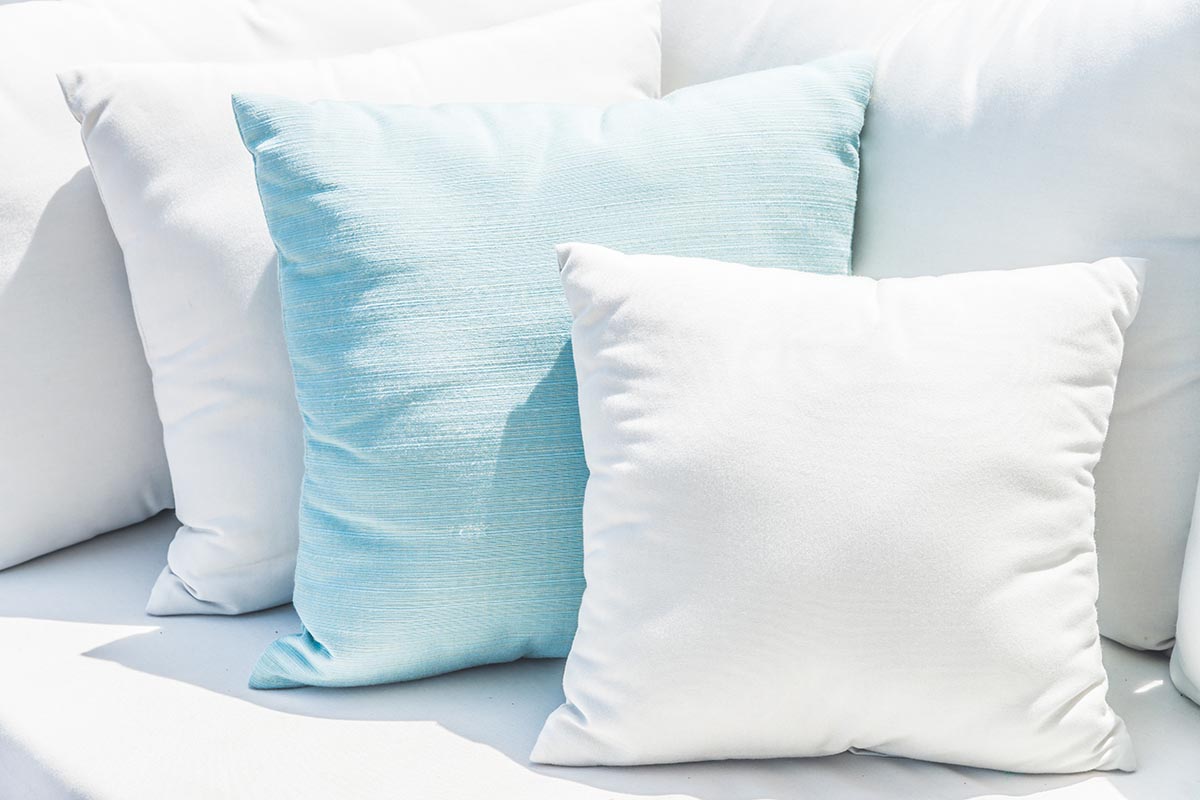 Even though working from home is better for your physical and mental health, it can still be taxing on your neck and back if you aren't properly taking care to address the pain. Since we hold so much tension in those two areas throughout the day, it's no wonder we feel so much pain later on.
If you find yourself feeling the pangs of lower back pain next time, take the bolster pillow and stick it between the back of your office chair and your back. The wedge will ease the pressure off your back and contour to your spine's natural curve, thus relieving that pressure.
You can essentially do the same for neck pain, especially if you have a headrest attached to your desk chair. If you don't have a headrest, you can put the bolster pillow at the base of the back of your neck so that it can create a cradle for your head between your shoulders.  
Bedtime
Another great way to use a bolster pillow is at bedtime. While you sleep, your back can sometimes get into extremely uncomfortable positions, which can then put a lot of stress on your lower back and neck when you wake up the next morning.
Before going to bed in the evening, try putting a bolster pillow under your legs and your neck to help alleviate some of the pressure off of those sore spots. It will also help you keep those areas in one spot during the night as well as have a tendency to toss and turn at night. And the more you aren't moving around, and the more relaxed your body will be. 
Comforts Bolster Pillows: General Use
You don't have to have chronic back or neck pain to get the benefits of using a bolster pillow. A bolster pillow can also be used for pregnancy pains and maternity support too. Even if you are experiencing some minor soreness and stiffness, a bolster pillow is also a great way for some much-needed and fast relief. The bolster pillow can help any one of the following areas on your body:
Spine

Hips

Legs

Knees

Sciatica 
If you suffer from aches and pains from any of these areas, a bolster pillow is the right investment for you. Also, due to its ergonomic nature, it can form to shape any body's crevice to fit your body. The cool gel features mean that it won't overheat you due to too much body heat, which means you can stay comfortable for as long as possible. 
Don't Sleep on Getting a Bolster Pillow
There are many wonderful benefits of getting a bolster pillow that we would spend all day going over. In addition to the body pain relief you can get from bolster pillows, they are also easy to wash and won't lose their molding ability over time. If you are interested in looking for a bolster pillow today, try Everlasting Comfort bolster pillow as your first choice. Don't put off taking care of your neck and back pain; grab yourself a bolster pillow and start living your best pain-free life.