A Useful Guide To Help You Find The Right Outfit For Each Occasion
It can be difficult for women to find the perfect outfit, especially when they are trying to look good without spending too much money. Thankfully, there are many ways you can make an inexpensive clothes item appear expensive. With this article, we will give you some tips on how to do that.
You'll learn about trends in fashion and about shopping strategies that will help you save time and money! So if you're looking for a great read full of helpful advice on making your wardrobe look great and has an array of choices, then keep reading!
How do you know what clothes are appropriate for different occasions?
There are a few different ways you can approach this task. One way is to think about your occupation and what it entails. You might be an accountant, in which case you would most likely want to dress in more formal clothes.
On the other hand, if you are an office manager or something similar, then you would most likely want to be dressed in more casual clothing. Another option is to pay attention to the occasion itself – for example, if you are going on a date with someone that you are interested in then it's best not to dress too casually or reveal too much skin.
The final thing that is worth considering when picking out clothes for any occasion is the time of year – there are some times of the year when dressing light and cool is the best choice, while other times you'll want to wear a little bit more.
What kinds of clothes are good for going out in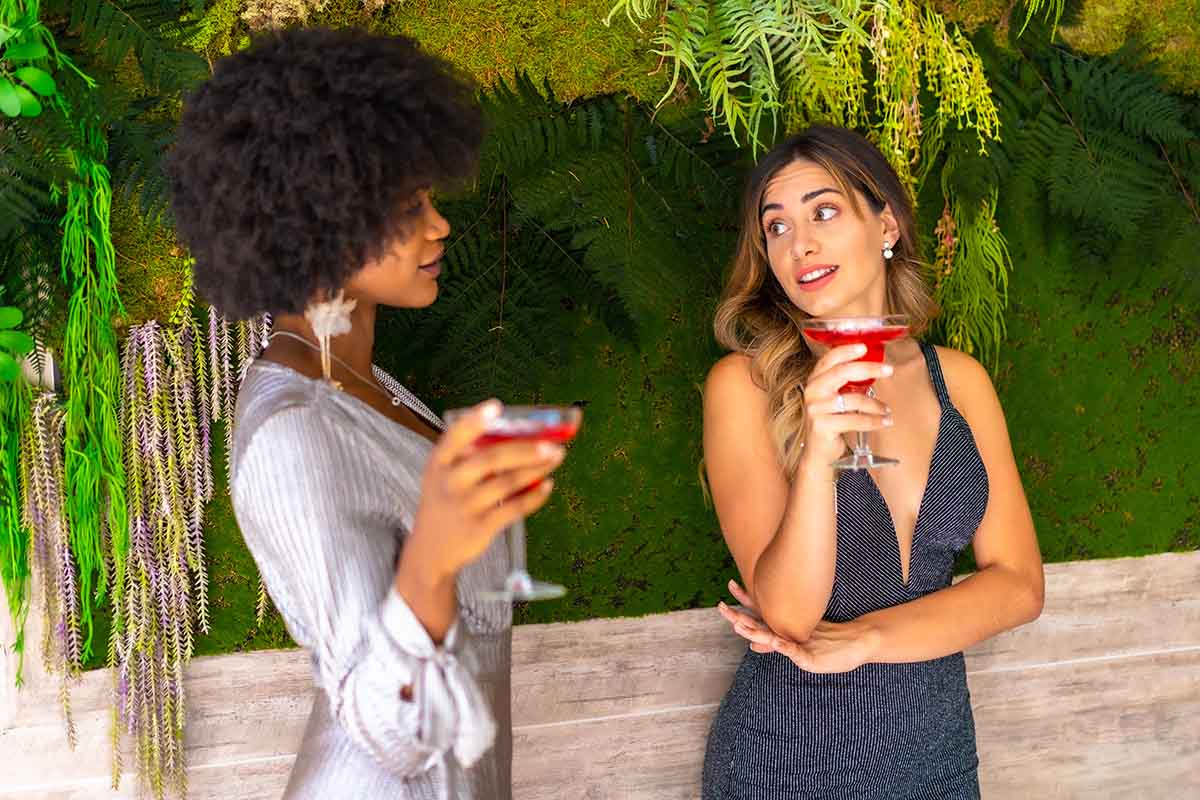 When going out at night there are a few different types of outfits that might look good. One option is to dress up in something really nice like a gorgeous black cocktail dress that will ensure you get attention from people but won't be too revealing or uncomfortable to wear for several hours.
A nice pair of heels is also a nice touch – not too high to be uncomfortable, but still noticeable. A great handbag is also necessary – consider one that matches the main color of your dress, or if you're feeling extra daring then get one that contrasts it!
Another option is something more casual, like wearing jeans and a pretty top that will still look good but won't cost as much money. Depending on the event you might want to dress up your outfit with some jewelry or other accessories, like some cute heels or flats if you're not comfortable in heels. 
Dressing for a wedding
A wedding is a formal and ceremonial event that requires you to look your best. The traditional dress code for women requiring them to don a formal dress consists of a standard fitted gown with cap sleeves.
This dress should be knee-length or longer and made from satin or silk fabric in order to add a perfect touch of class to your ensemble. Should you not be able to find such a dress, an alternative would be a formal ensemble that includes a pair of pants and heels, but only if the invitation expressly states this as an option.
Dressing for a job interview
A job interview is likely the most important event that you will attend when in need of an outfit. If you can, avoid flashy colors and fabrics such as sequins and satin. Instead opt for darker, more subdued colors such as black, gray, or dark brown to add a hint of professionalism to your outfit.
Also try to avoid wearing accessories such as scarves and necklaces, as these can take away from the interviewer's ability to assess you. Another tip is to wear a shirt with a conservative neckline that shows off your collarbones and brings focus directly on your face and chest (without looking too revealing).
Dining out with friends
While it's usually frowned upon to wear jeans and sneakers to a chic restaurant, there is no special dress code for dining out with friends. If you wish to impress your friends but are not sure of what to wear, try opting for a simple yet flattering ensemble such as skinny jeans, heels/wedges, and a cute top.
Or if you're feeling a little bold, try throwing on a pair of denim shorts and a cool shirt for a casual look that will have you looking fabulous in no time at all!
Dressing for dinner with your significant other
When going out to dinner with your partner, it's best to choose an ensemble that shows off your fun side. Opting for something too formal may intimidate them and lead them to think that you are trying too hard.
If you want to dress up, consider wearing something simple such as skinny jeans or shorts paired with a slouchy top and heels/wedges. Or try wearing a pretty floral dress with flats if you don't feel comfortable walking around in high heels. The choice is ultimately yours, so go ahead and have fun!
Dressing for a day around town
When going about your daily errands and activities, you can wear pretty much anything as long as it's comfortable and appropriate. This means that you should avoid dressing in shorts or dresses that are too short or tight, as this will attract attention from the wrong people and probably be really uncomfortable.
Try wearing dark-colored skinny jeans with wedges to elevate your look just enough so that you'll feel confident and classy all day long. Or if you're feeling a bit daring, try out a cute pair of patterned pants with sneakers or flats to get into the casual spirit of things. And best of all, there is no need for makeup! Just throw on some lip balm before leaving the house and you're good to go!
It's so easy to find yourself feeling overwhelmed when you have to dress for an occasion, but it doesn't have to be that way! There are some simple guidelines that can help take the guesswork out of what pieces should go together. For example, if your outfit calls for something more formal like a suit or dress slacks and blouse, then wearing heels is probably appropriate. If you're going casual with jeans and a t-shirt, sandals might work better than boots.
This article has shown you how dressing appropriately could make all the difference in your next important meeting or date night – whatever the occasion maybe! We hope this guide helps give you confidence as well as saves time by eliminating any confusion about which pieces can go together.