Best Stocks to Invest in For Fall 2022
Investing in the stock department is always somewhat of a risk, even if you've done all of the research that you possibly can. However, there are smart decisions you can make about the stock market to improve your chances of profiting from your investment.
The last thing you want is to buy shares from a company that fails and files for bankruptcy after you have purchased it. Even when you buy stocks for a cheap price, in order to make money, the company has to see a rise after you purchased it.
Chief operating officer at Robertson Wealth Management, Sonia Joao, says, "some of our favorite growth names, particularly in technology, are trading at prices we never expected to see again.
And some of our favorite income plays are sporting their highest yields in years." If you are ready to begin investing in the stock market but want to make sure you're making the best decisions you can, here are some of the best stocks to buy shares from during the fall of 2022.
Amazon
Amazon is an incredibly successful company, and at the beginning of this year, it made headlines by undergoing a 20-for-1 stock split. This means that they divided each of their shares into 20 new ones, meaning each is worth one-twentieth of the original stock price.
However, over the years, Amazon has seen its fair share of ups and downs. At the end of 2018, the shares dropped by over 30 percent, which was not the first time. However, each time Amazon's stock has taken a dip, it has bounced back better than ever. In the years following, and especially during Covid-19 the stock became incredibly valuable again.
Currently, amazon's stock is trading for about 40 percent lower than its all-time highs, and it is only a small percentage higher than it was when it took a massive dip in 2018. If you have always wanted to get involved in the massive profits that Amazon sees, now might be a great opportunity to do so.
Alphabet (Google)
As with Amazon, Google's parent company Alphabet also recently went through a 20-for-1 stock split on July 15th of this year. As a result, the shares have been struggling and are now down by over a third of what their 2021 highs were. Alphabet is one of the leading internet and content information companies, and its market value is about $1.3 trillion. Even though the stocks still aren't incredibly low, if you have been looking to purchase google stocks now is a great time to do it.
Even as a massive company, Alphabet still sees consistent growth, earning a quarterly revenue growth of 13 percent just last quarter. Historically, the only times that Alphabet's stocks have dropped to a rate this low, they have always bounced back even better. Purchasing stocks in Alphabet this fall is a smart investment for the future.
Paypal Holdings
Paypal is a credit services company that allows you to make easy payments to friends, family, and some businesses. Its market value is around $105.4 billion, however, in 2022 the industry, in general, has been struggling.
Paypal's shares are currently down by nearly 70 percent compared to their recent highs. The stocks are also trading for 4.1 times their sales, which is almost the cheapest Paypal has ever been since becoming a public company. A company of this magnitude being down by such a high percentage creates a nearly perfect opportunity to invest in its stocks.
Allbirds
Shifting gears away from big tech companies, Allbirds is an apparel retail company with a market value of around $491.4. The company makes eco-friendly shoes made primarily out of wool and plant-based materials.
They have developed a carbon-negative foam material that is used to create the soles of their shoes. This means that the process of producing their products is actually removing carbon dioxide from the air, as opposed to most production processes which add pollutants to the air.
If their eco-friendly efforts don't interest you, the current price of their stocks should. Right now, their shares are 90 percent lower than their 52-week highs, but many experts believe that investing in companies with strong environmental considerations is a smart and solid investment.
As people's desires to shop sustainably grow, companies like Allbirds are going to become more and more valuable. With their shares priced so low, this is a more risky investment, but it could be incredibly rewarding down the road.
Dutch Bros
Dutch Bros was founded in 1992 as a franchise of drive-through coffee shops which specialize in espresso-based drinks. At the end of 2021, the company had over 538 locations across 12 states, with plans to open at least 130 more stores by the end of this year.
However, 2022 has been a difficult year for companies in the restaurant industry, and Dutch Bro's stock is down by nearly 60 percent.
This year has presented challenges for companies in the food and beverage business. Labor is difficult to find and inflation has been steadily increasing. Consumers have to cut back even on little luxuries like fancy coffee. Despite this dip, a company that has been successful for this long, with plans to continue expanding, is very likely to see an increase in stock value in the coming years.
---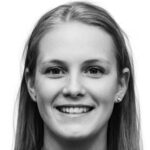 Jenn Walker is a freelance writer, blogger, dog enthusiast, and avid beachgoer operating out of Southern New Jersey.