6 Self-care Tips For Everyday Use
Not a day goes by when you shouldn't focus on your mental health; self-care is a huge part of that. You should always ensure you're doing what's good for you and never take on too much for yourself. Of course, there will be times in life when events are out of our control, but you can control how you handle and process them.
Even if your job asks too much of you, or a lot is going on with your personal life that you can't change right now – it's important you're still investing in yourself and making sure your mental health isn't suffering too much.
Learn to walk away
Not every problem needs to be solved right now, and sometimes it can help you to clear your head and come back with a fresh outlook. If you're stuck in a particularly stressful situation, simply take 10 minutes to go for a walk and think about something else.
Trying to solve problems while your emotions are highly strung or you're overwhelmed can prove pointless and a waste of time, while only making you more stressed. 
Go to sleep
No matter what you're up to, it would be best if you made sure you're getting a healthy amount of sleep daily. Maintaining a sleep schedule can be difficult at times, as things like stress, work, and family life can keep you up – but your body isn't waiting for you to solve those issues.
Your physical and mental health will suffer if you're not getting enough sleep, so make sure you're getting to bed nice and early if you're having trouble getting a healthy amount of hours.
THC gummies
If you've finally got a moment to yourself and you find that relaxing isn't coming as easily as you'd hoped, it might be time to try alternative solutions. There are many people trying out products like Delta 8 Gummies to help them relax, and they could prove effective for you too!
While it's not going to solve your problems, it can help you get more from your downtime, helping you return to your problems with a clear mind later on.
Self-care Tips:
See a therapist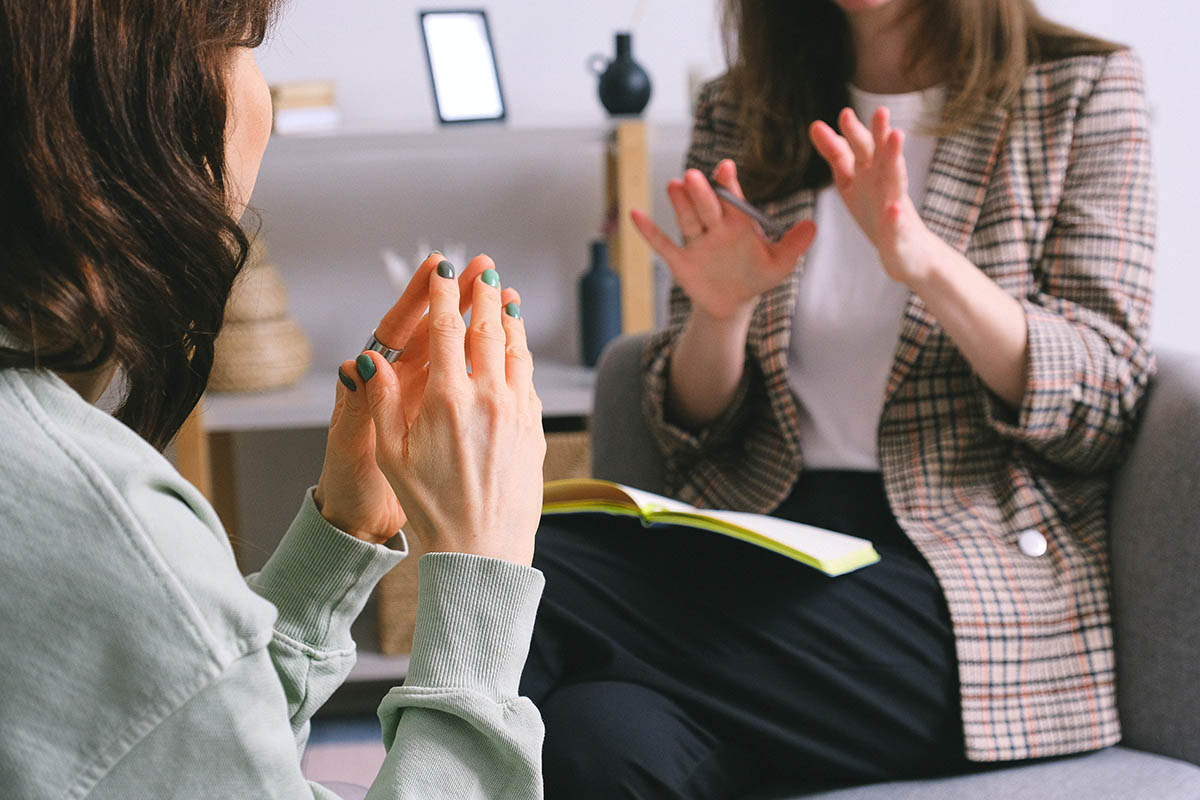 Admitting that there's a problem is half of the battle. No matter how you feel about something you've experienced – if it was particularly stressful at the time, it might be a good idea to find a therapist to talk to.
These feelings might have been repressed to the back of your mind, and you may not be seeing how they affect your everyday mood. A therapist can help you get to the bottom of these issues and provide help on how you can better handle these situations later on.
Pick up a hobby
Living life without any hobbies can be tiring. There's less to look forward to, less to be proud of, and less satisfaction to be gained from activities. It's essential you try to pick up a hobby you can do in your spare time to keep you busy and give you something to learn and improve upon. Baking can be a great way to destress, and it provides you and your friends with great snacks to enjoy – something everyone in your life can appreciate.
Of course, it doesn't have to be baking, it can be anything. Give art a try, pick up an instrument, or even try out a new sport. Anything that you enjoy and can keep doing is a great way to improve your mental health.

Self-care Tips: Take a day off
Working every day without any form of break can be very tiring, and you could work yourself into burnout. You don't need to spend each and every day at work, and it's important you take breaks from time to time to focus on the things you like.
Take a day, take a week – and do something else for that day. Even if you haven't got any grand plans to spend your day, simply breaking up the pattern of your everyday life to do something different and new can be very refreshing.
Maintaining these things can be very difficult when dealing with severe mental health symptoms, but it's essential that you try to fight through them and maintain them no matter how you feel.
If you're feeling depressed and would rather not do your hobby today – do it anyway. It's much better to keep busy with the things you enjoy than let them fall into the background.