The secret to a company's success relies on the performance of the employees. Without employees, the company would be unable to accomplish the needed tasks. The company needs to hire employees whose goals align with theirs. 
The company would be able to do that through the recruitment process. People usually perceive the recruitment process as traditional because you would need to review each candidate manually. Time-consuming as interviewing and screening requires time and resources. 
The human resource department can make the traditional recruitment process a modern one. This is possible when you utilize technology. The HR department can use innovation management tools to make the process easier. 
That will be our topic for this article. We will learn about innovative management software. We also would learn how this software can help make the traditional recruitment process more accessible. 
How Innovation Management Software Helps Manage Recruitment Process:
What Is Innovation Management?
Some people hear the term innovation management for the first. That is why we should discuss it first. We must understand it first before we dive deeper into the topic. Let us first discuss what innovation is. Innovation, as defined by the Merriam-Webster dictionary is to introduce something new. We can infer the meaning of innovation management then. 
Innovation management refers to handling all the necessary tasks to introduce something new. It does not revolve around a new product only. It can be a process in the company. 
It can be understood as incorporating new ways into the company's recruitment process if we relate it to our topic. It is thinking and implementing ways to make recruitment easier. 
Ways How Innovation Management Software Help With a Company's Recruitment Process:
Innovation Systems Makes Application Tracking Easier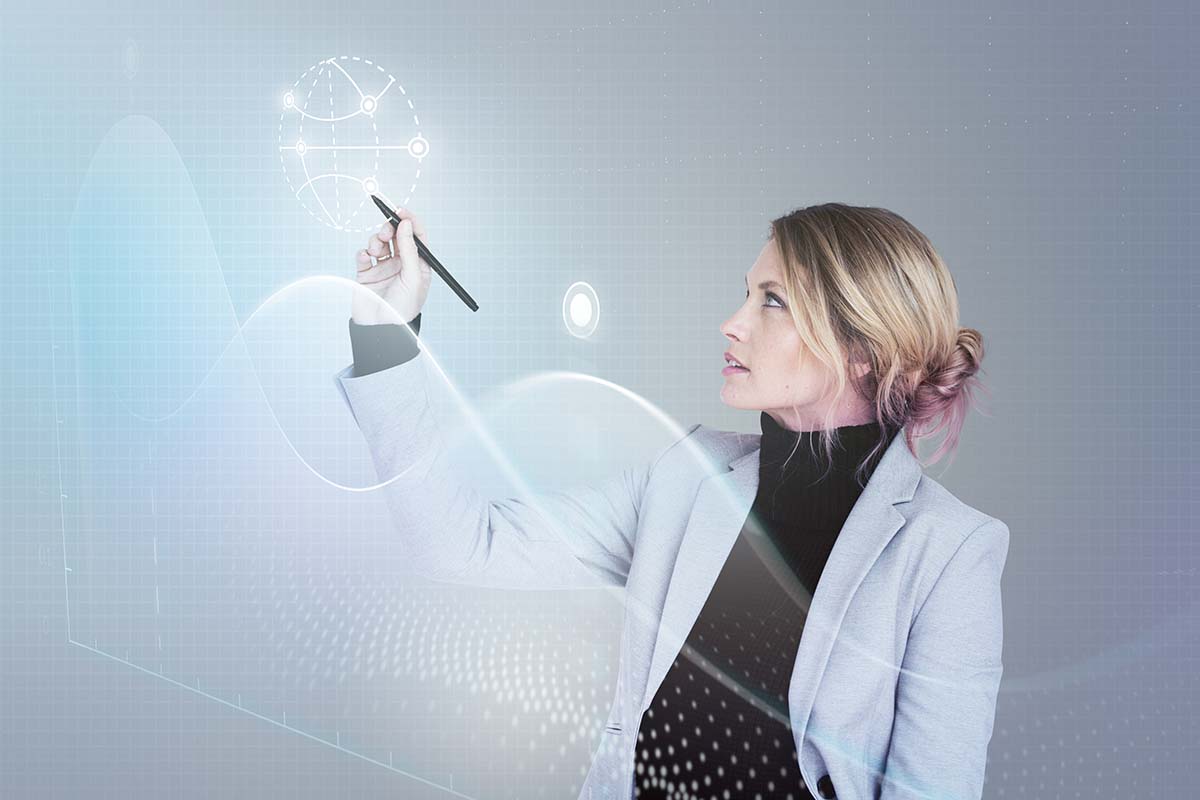 The remote and hybrid system has made expansion easier for companies. They can now take applicants from all over the globe. Aside from providing new opportunities for job hunters, it can also widen the talent search field for companies. 
Expanding applications globally can mean a lot of applicants and a lot of CVs to go through. This is where the innovative software comes in. Through the use of an applicant tracking system, they can filter all the applicants. They can use keywords to ensure that only qualified applicants apply for the job. 
With the help of this software, they can save time in finding applicants that are the best match for the company. The HR department did not require extra effort to go through all the applicants as the system already did it for them. It saves both time and effort for the department. 
Communication Is Made Easier
Have you ever encountered a website where you do not need to chat with live agents about your concerns? This is made possible with chatbots. You may be wondering what chatbots are. Chatbots are a way to communicate without needing to contact a live agent. They can understand human language and can provide answers to the most basic questions. 
They can help with the process of recruitment. This is because communication is essential when applying for a job. The HR department can address the concerns of the applicants without the need for live communication. 
For example, the applicant wants to know for how long their application would be reviewed. They would not need to email someone for the question. The chatbot can directly answer their question. 
Global Collaboration Is Now Possible
Since the previous paragraph discussed communication, let us put it on a broader perspective. Innovation Management Software makes global collaboration easier. When you hire remotely, you can have applicants from around the world. Since the application reach is wide, more talents would be able to find you. This innovation in technology makes you collaborate from a global perspective. 
You can communicate and create projects with people that are not physically near you. When a recruit and project is global, you widen your perspective on the world's cultures. This can result in a broader market. You can tap audiences you were unable to tap before because of innovations in your recruitment process. 
Innovation Software Can Find Applicants for You
The culture of innovation in management can help you rediscover talents. In the previous paragraphs, we talked about the applicant tracking system. This system can help rediscover talents. 
The ways that the applicant tracking system can help rediscover talents are the following:
The tracking system already has the data from your previous applicants. 

This data possess what kind of skills and experience the person has. If there is an opening for a position, you do not need to post another job post. 

The system can analyze which applicants can meet the requirement of the open position. 

This saves effort on applicant screening.

They do not need to invest more time in finding more applicants. 

This is helpful, especially when the vacant position is vital. The company will want to find an employee quickly if the position is vital. 
Video Recruitment Can Cut Down Costs
Video recruitment can be implemented for organizational innovation. Video recruitment does not require the candidate or the company to physical appearance. Since there is no need for physical appearances at venues, the organization can reduce travel expenses. 
Video recruitment has been popular since the pandemic started. Using video recruitment makes the recruitment process easier. You can conduct interviews with applicants from various locations. Time can be saved. You do not need to coordinate your schedules with your chosen venue. 
The interview can be conducted with platforms such as google meet or Zoom. You can screen candidates faster. The reason is that you do not need to move from one location to another. You can enter the online platform at the designated time.
Lastly, you can also see it as a benefit. Since the screening of the candidates is faster, you can be more productive. You can be done at an earlier time. The extra time allows you to focus on other work. 
Innovation Can Open Engagements With Social Media
Social media is an innovation of technology. It makes communication and sharing easy. People can share various things on social media. They can share life milestones, inspiring stories, and even job postings. 
Some people consider social media as their source of information. They check social media once they wake up for any news. They use social media to catch up with what happened while they were gone. Use social media presence to your advantage. 
The company has Facebook, Twitter, Instagram, and LinkedIn pages. Make use of those pages. Create job posts there. That post can make engagements. Through engagements, it can reach the right target. You can quickly spread awareness about vacancies and have applicants in your messages. 
Manage Recruitment Process: Wrapping It Up
Change is inevitable to make a company survive. The company must be able to meet the demands of the changing market. This also includes processes within the company. The management should be able to make changes in their processes. These changes can make their processes more manageable. 
The recruitment process is one of the processes that can benefit from innovation. When there is innovation in the recruitment process, it can make screening clients faster and easier. It would make the hiring process faster when a vital position is vacant.