Ukrainian Fashion Trends
Ukraine has been known for the beauty of women who inhabit this historic and powerful land. No wonder that so many fashion models are originally from there.
But not just Ukrainian successful models impress the world with their natural beauty. Now it's the Ukrainian Fashion Trends that influence the entire fashion industry.
Now we hear more and more often about the revival of Ukrainian Fashion Industry. Let's see if it's worth of a global attention.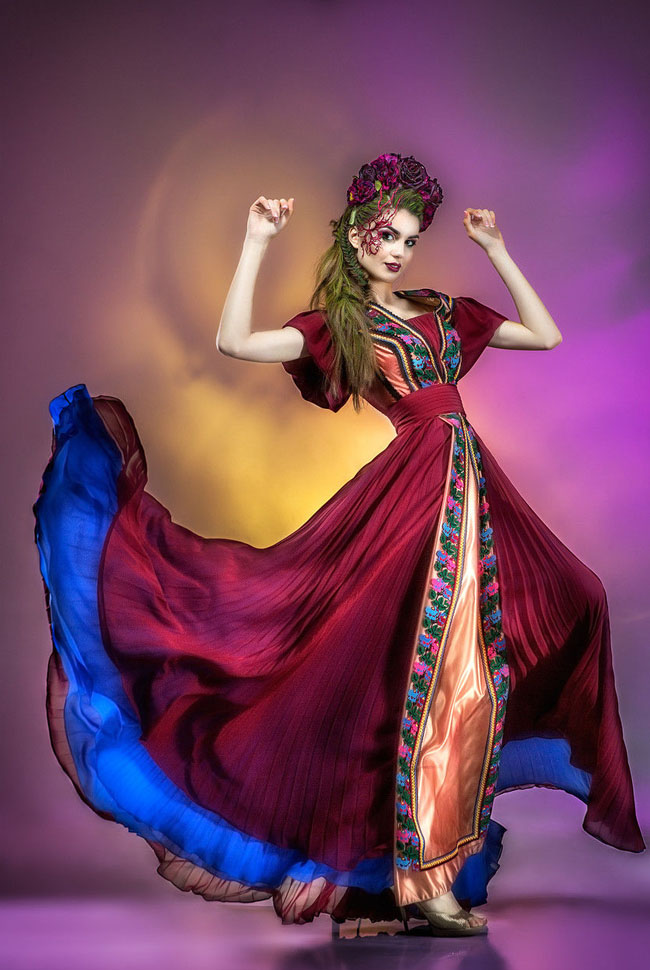 Let's start with those fantastic and beautiful photographs with the winners of the beauty contest "The Queen of Ukraine 2015" in the incredible, stunning and Ukrainian inspired dresses from the Design Studіo of Oksana Polonets.
The photographs of the Ukrainian beautiful women wearing Ukrainian traditional style were taken by photographer Nestor Rіzhnyak.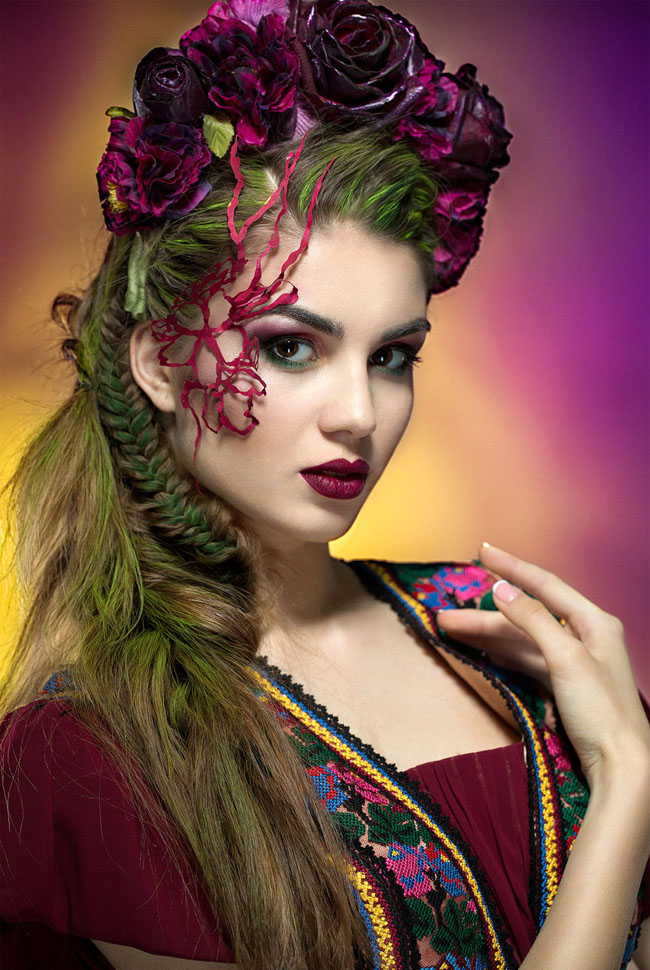 Oksana Polonets creates fashionable dresses using traditional Ukrainian elements such as embroidery templates and cotton patterns. Her extravagant creativity turns her innovative fashion ideas into the incredible fashion masterpieces.
Probably I am not the best person to describe the details of her art but I'm definitely the one who enjoy the results!
By the way according to Vogue:
"The Ukrainian traditional costume has knowingly and unknowingly permeated fashion for years, and now the spotlight on the country's aesthetic is in full swing once again. This time, it goes directly from the motherland."
The Theguardian.com says: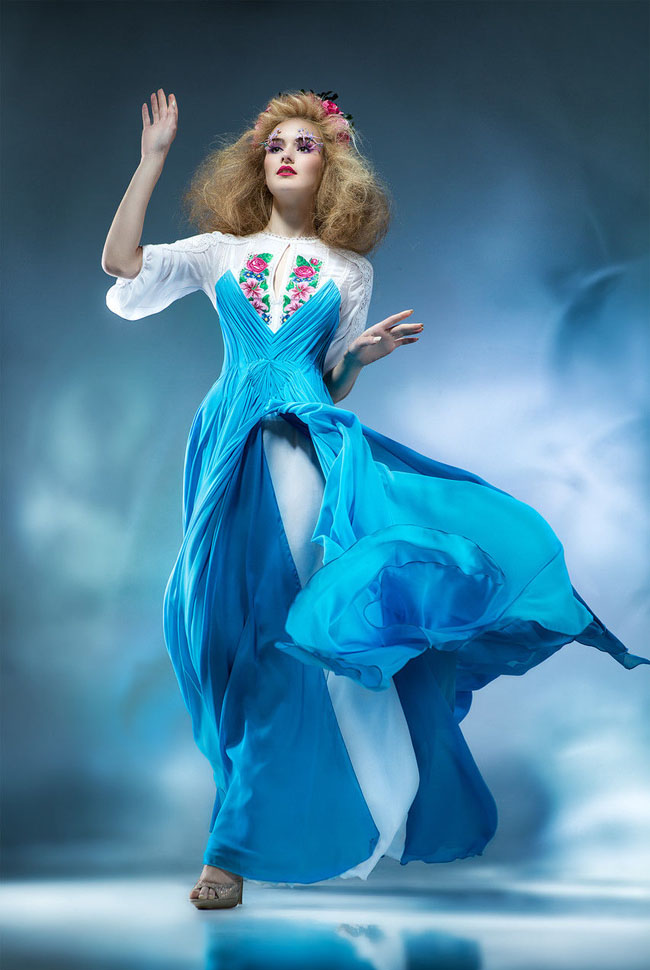 "The cheesecloth cotton and embroidery template appeared both on the catwalk from Dolce & Gabbana to Valentino, and the high street from Mango to Talitha and Melissa Odabash, with several looks bearing an uncanny resemblance to the traditional costumes worn in Ukraine."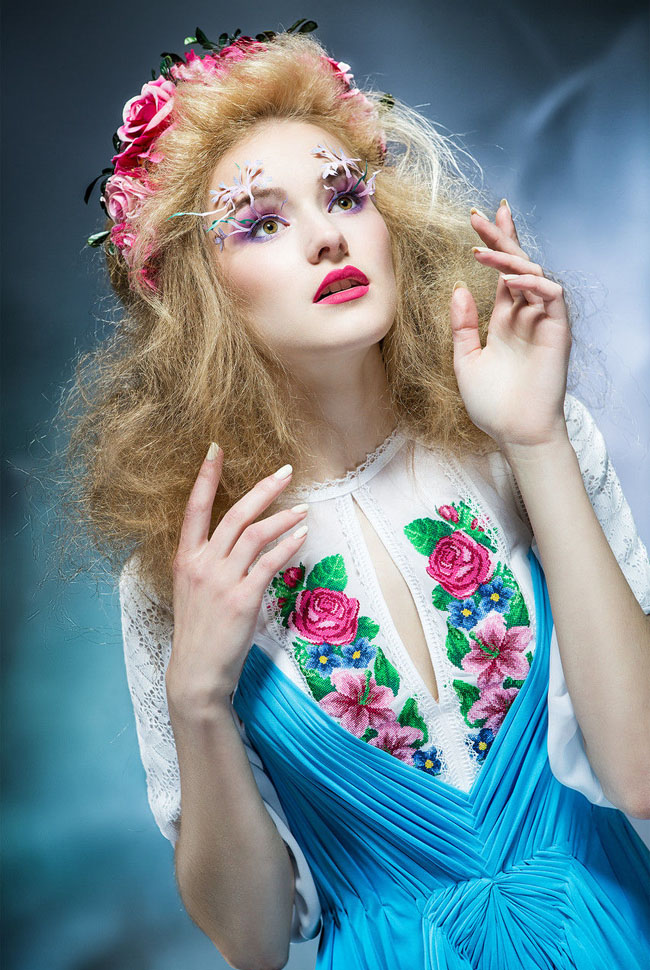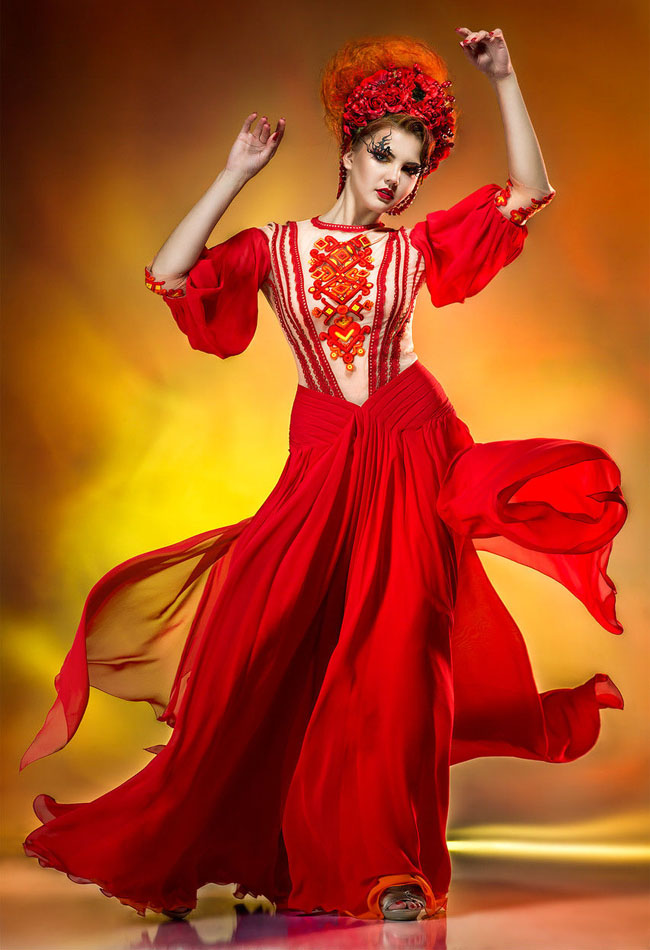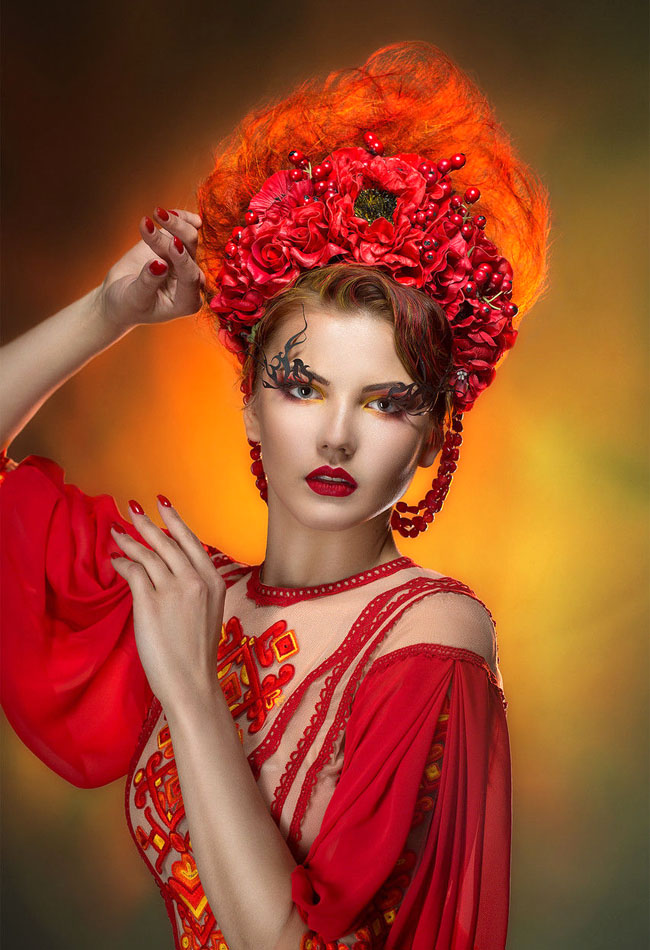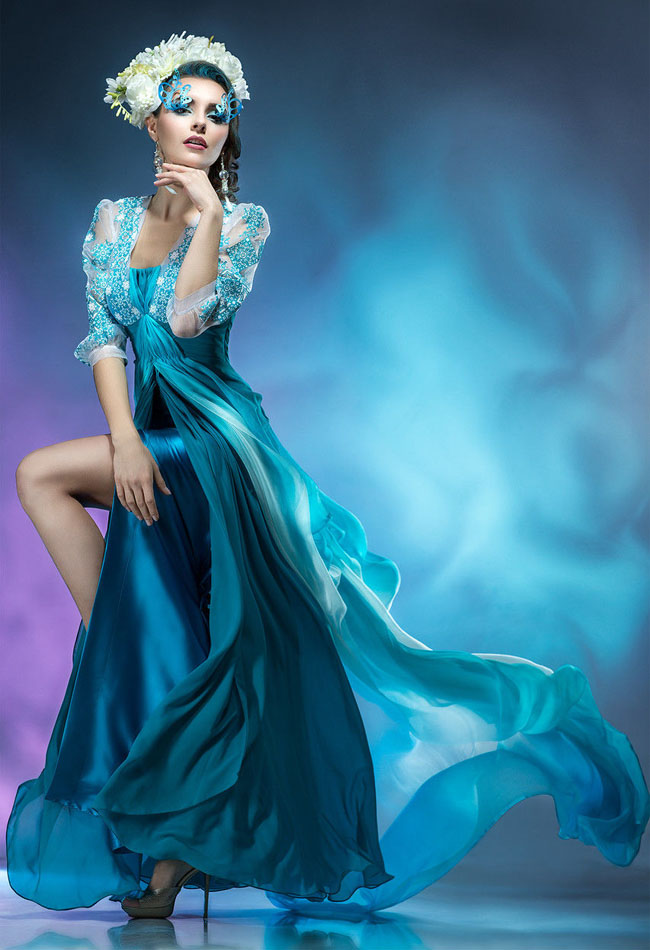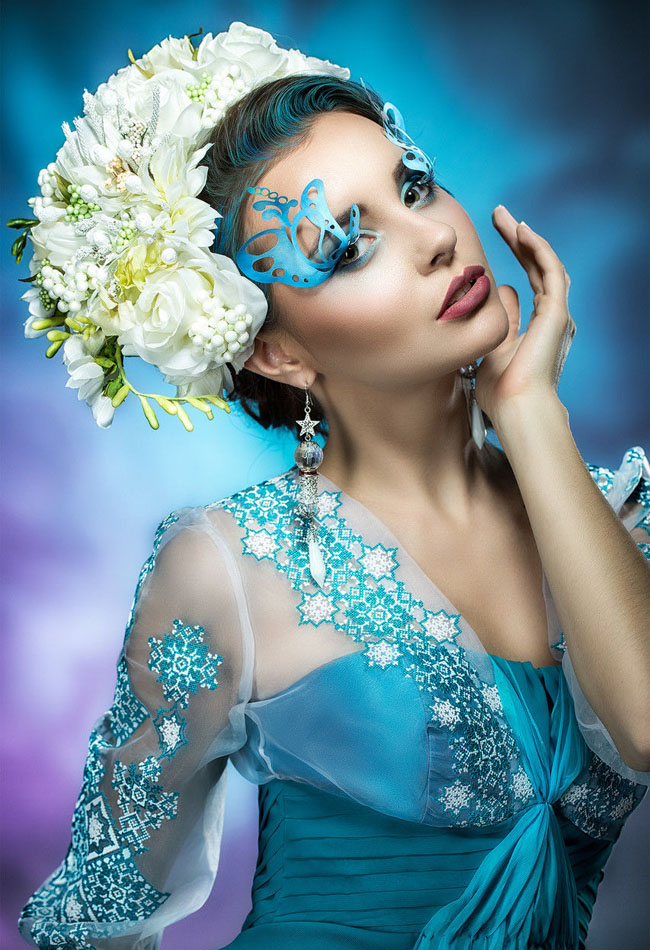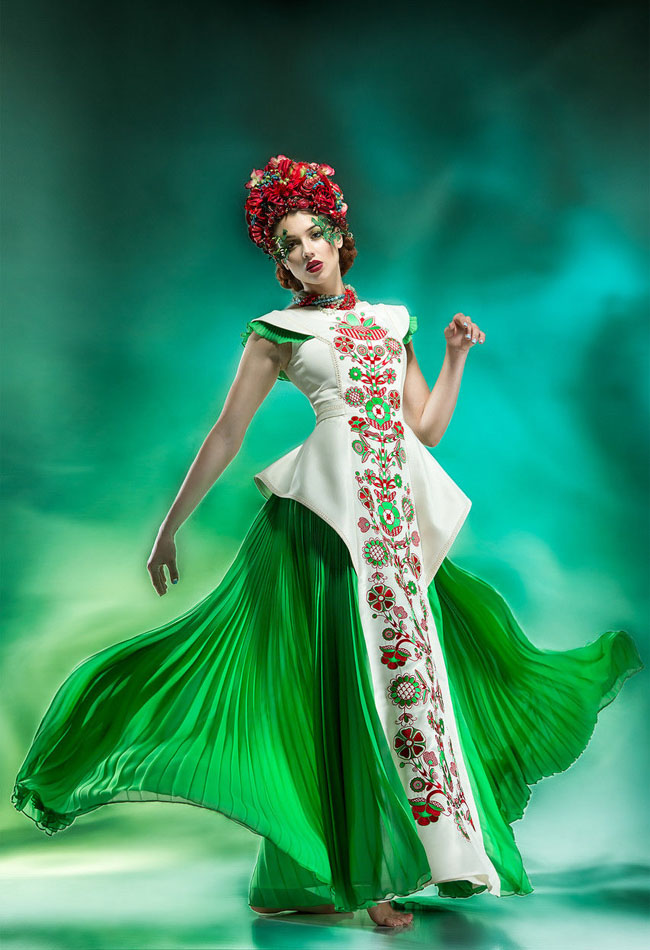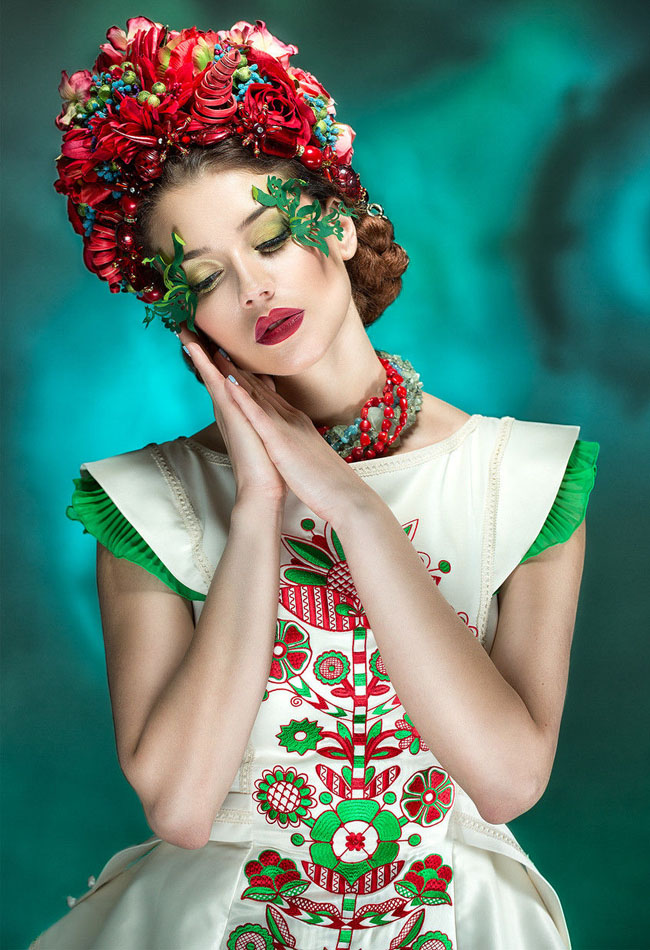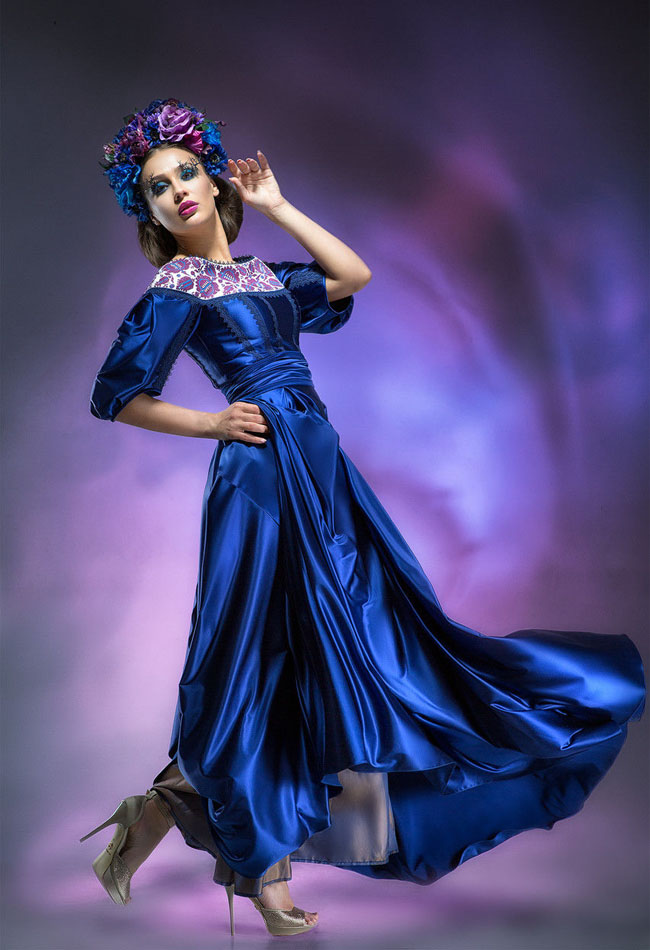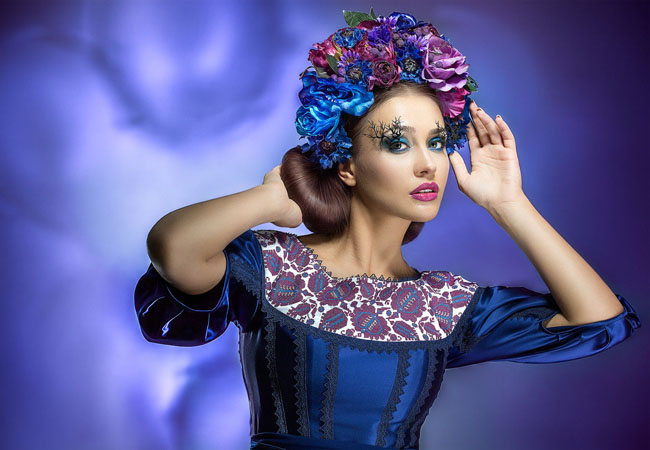 Find out more at  POLONETS.PROM.UA