Child Photo Competition: Photo of the Day "Princess Marie" by Pawel Pentlinowski
This brilliant child's portrait named "Princess Marie" by Pawel Kalinowski from Ireland has got an Honorable Mention at the of Black & White Child Photo Contest In the Fine Art Category in 2014.
The author of this photograph is Pawel Pentlinowski lives in Ireland. He has moved there after living in Poland for the 25 years. Pawel lives quite but active and full of adventures life. The new country has so much to offer for such a talented person as he is. New exited hobbies and activities united with creative farsightedness has opened many new amazing opportunities for Pawel.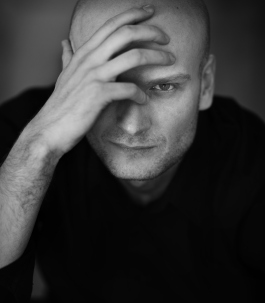 Pawel loves to travel and he has an amazing and trusted friend that is always next to him – his camera. That's a perfect unity to catch blessed, magnificent and breathtaking moments especially while discovering amazing landscapes of Ireland.
Pawel says that his style has been evolved since his first shoot. Looking at his photographs you can literally feel his love to work with people. Pawel mentions that he has been always interested in taking photos of people and have been focusing in this direction.
The equipment Pawel works with:
Camera body: Nikon d300 and d800; Lenses: AF – S DX Nikkor 18 – 200 f 3.5 – 5.6G ED VR II, AF -S Nikkor 50 mm f 1.4 G, AF -S Nikkor 85 mm f 1.4.
To see more of amazing artworks by Pawel Pentlinowski visit his website photobypawelp.com
Child Photo Competition – International Photography and Art Organization founded in Europe and devoted to celebrating the art of child photography. Organizations main goal is: "To celebrate beautiful child photography from around the world and to recognize, expose and award the most talented photographers in this every day growing genre of photography."