Top 10 Things I Loved the Most in January!
Welcome to the new category on internetvibes.net – Favorites of the month. I`ve got an exciting idea about choosing a top 10 things that I really loved over the current month.
I was wondering why not to share with you, my recent discoveries, thoughts, ideas, and inspirations. While spending hours online, either its working or just looking for some necessary stuff, I discover beautiful and useful things.
Those discovering can come in handy for any of us or just simply become a great inspiration. So what do you think? Even if an idea is not new at all, let's get started and I hope you will find something fascinating and useful for your creative soul.
Artist of the month – Vincent Schedler
My favorite social media community is Google Plus. So much going on there! Great and talented people have been constantly sharing their discoveries, artworks, thoughts, interests, establish a friendship, open up souls and share their unlimited creativity with the world. I am one of those people and this month I have discovered an amazing and talented old school artist Vincent Schedler.
Vincent uses pencil drawing techniques to create fantastic drawing portraits. His realistic drawings are fantastic!
One of the most popular drawing portraits that Vincent brought to the reality is a pencil sketch of a Gal Gadot, Wonder Woman. It's been a long time since I was so much impressed!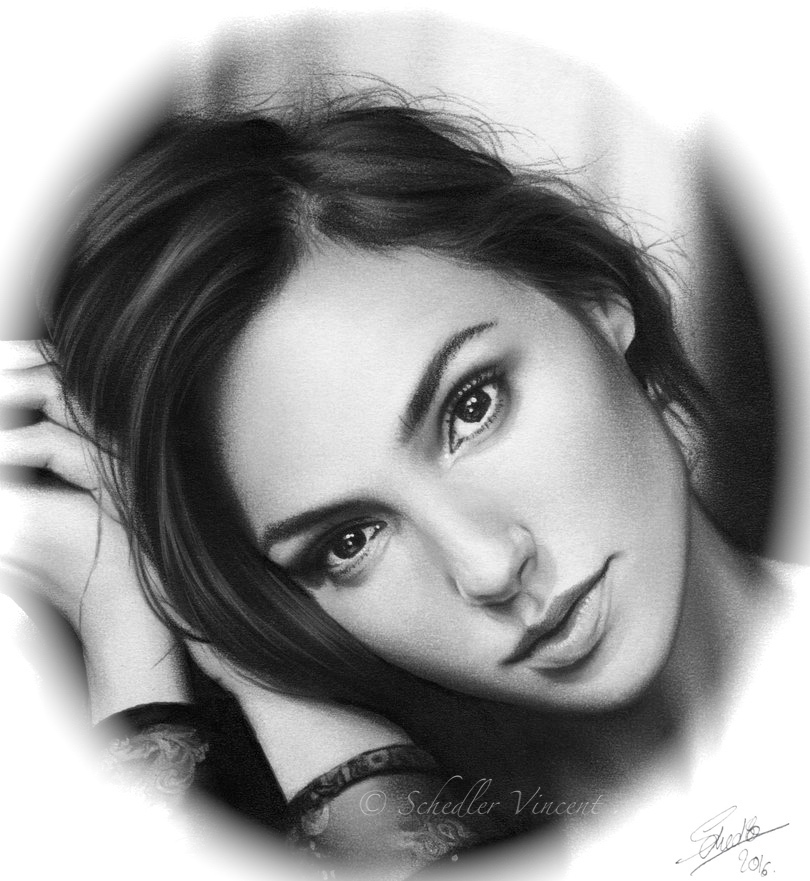 Prismacolor Pencils – Art Tools of the Month
My new favorite art tools are Prismacolor coloring pencils. I am literally impressed with the quality of those pencils. Why?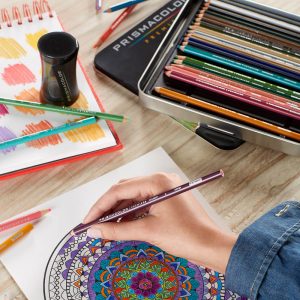 Prismacolor company has been engaged in the production of color pencils since 1938. Working and focusing on the best results the company has achieved impressive results and increased the quality of their pencils at an unattainable height.
Prismacolor pencils have the highest professional quality. Those pencils delivering very bright and saturated colors, they are easy to share, and have a wide range of shades and perfect blending.
Prismacolor pencils have the highest professional quality. Those pencils delivering very bright and saturated colors, they are easy to sharp, and have a wide range of shades and perfect blending.
No wonder Prismacolor is the best drawing coloring pencils and the most popular even among the beginners like me. Due to the outstanding quality of Prismacolor company's products, even a novice can create an impressive drawing with beautiful, vivid and rich colors. I highly recommend you to get a box of those beautiful, good quality colored pencils.
Sketchy Stories by Kerby Rosanes – Coloring for Adults
If you think that coloring can be a hobby only for the kids, you are very wrong.
The first time I have heard about coloring for adults a few years ago and so far it is the best stress-relieving activity for me.
This month the best coloring book i have discovered is Sketchy Stories: The Sketchbook Art of Kerby Rosanes.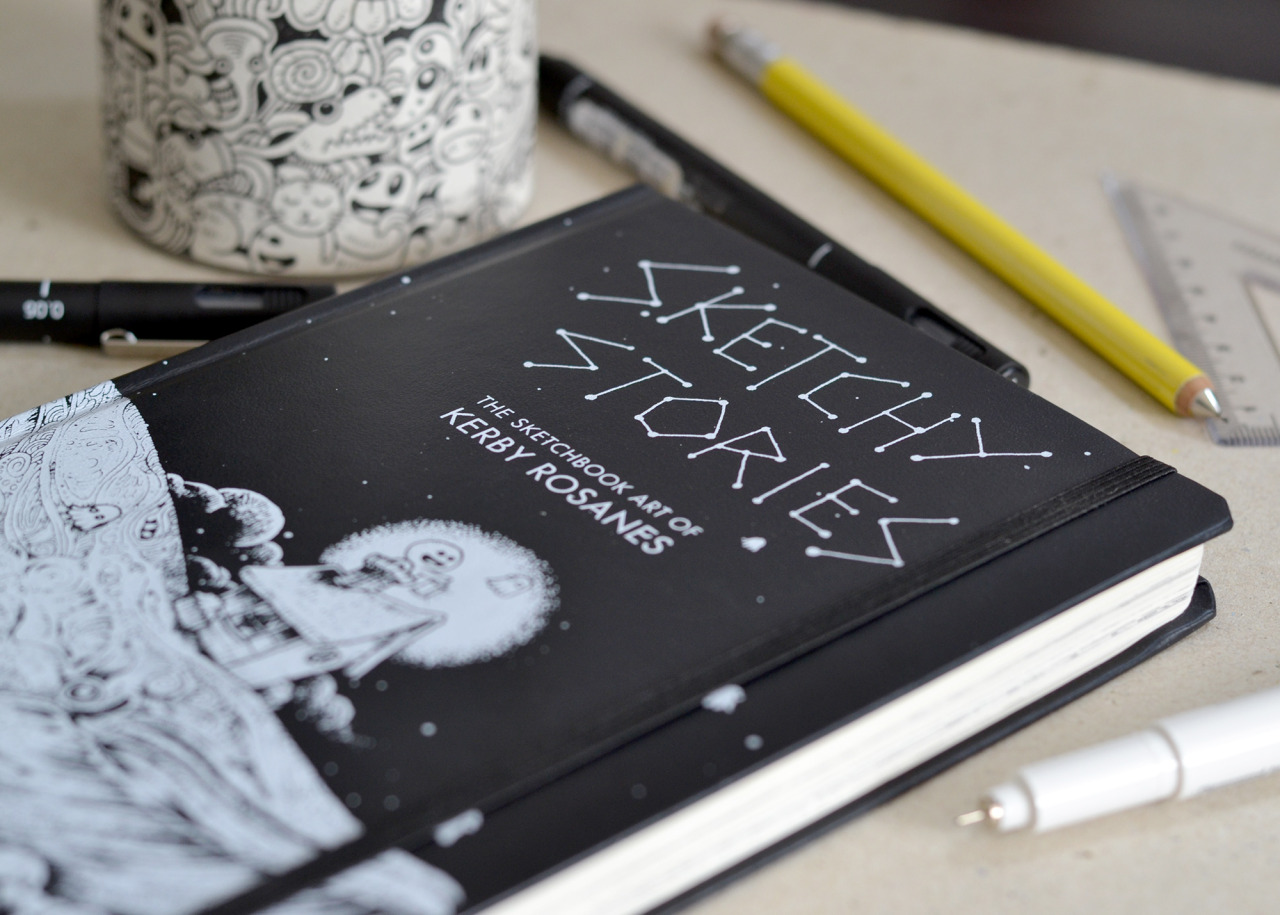 Kerby easily proves in his artworks that coloring is a perfect hobby for any adult. He created a few series of coloring books for adults. All those books quickly won wide popularity all over the world.
On the pages of "Sketchy Stories," you see intricate patterns that uniting in the image of fabulous forests and wild animals and funny doodles. If you love coloring, I am sure that this book will become your favorite for the next few months!
Book "Refuse to Choose!" By Barbara Sher
I am one of those people who has a wide circle of interests. I was always struggling to choose only one direction of activity, and I was always struggling that I am not norman and i need to find my life purpose.
"Refuse to Choose" by Barbara Sher will teach you "to use all of your interests, passions, and hobbies to create the life and career of your dreams."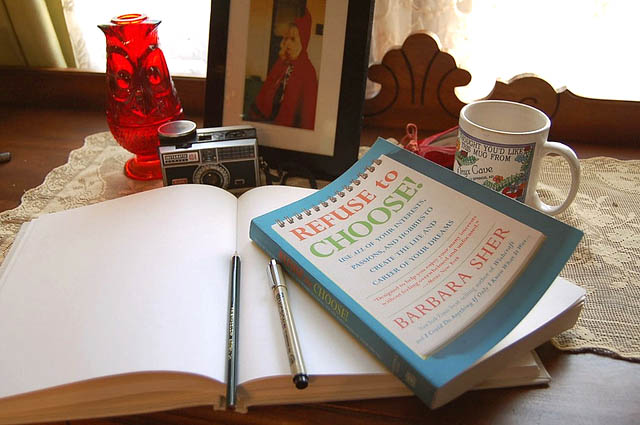 My numerous hobbies are the reason this website is alive. It reflects all my hobbies and interests.
This month I have discovered a fantastic book that has to change my life dramatically and if you are the person with hundreds of interests and suffer on how to be able to manage them all this book is for you. I can surely say that this book is to change your life and help you choosing a career you dream about.
Barbara has helped over a million people to find their purpose in life. She will teach you how to properly manage the long list of hobbies you have.
She says that people can be divided into two types: scanners and divers. Divers – are those who chose for themselves one field of activity, only one interest and began to develop it. But scanners have way many hobbies and interests and they refuse to focus on only one thing. Scanners are the creative people who want to try everything!
They are equally enthusiastic to study flower structure and theory of music, love reading.
They love to travel and are interested in politics. For scanners, the universe is a treasure trove, where millions of works of art are kept, and one life is hard enough to explore them all.
Ebates the Best Cash Back Service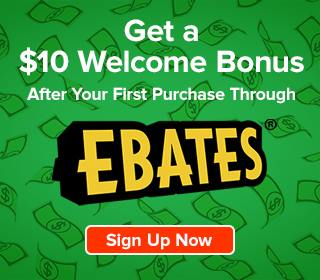 I do a lot of online shopping and have discovered a perfect cash back service – Ebates. What is it?
This service simply returns some cash to your account when you do online purchases – that is how it is simple!
All you need to do is to register, to get your bonus 10$, activate the app, start online shopping exploring hundreds of special offers and bonuses and get returned back up to 20% on every online purchase. There is a huge list if Ebates stores.
There is a huge list if Ebates stores. There is a huge list if Ebates stores.
As only you reach a certain amount the money will be sent to you in Check, PayPal, or any other comfortable for your way. Give it a try and you will love it!
Favorite Travel Destination – Detroit, Michigan
This month I was enjoying my beautiful adventure in Detroit Michigan. It was an incredible trip with interesting discoveries that I have made in this unbelievable city. We all know that this city is considered as the most depressing city in the US. But it is not true anymore!
What's happening in Detroit today? It is not an abandoned Detroit anymore.
The city has been recovering and I believe it will soon become one of the most attractive travel destinations in the US.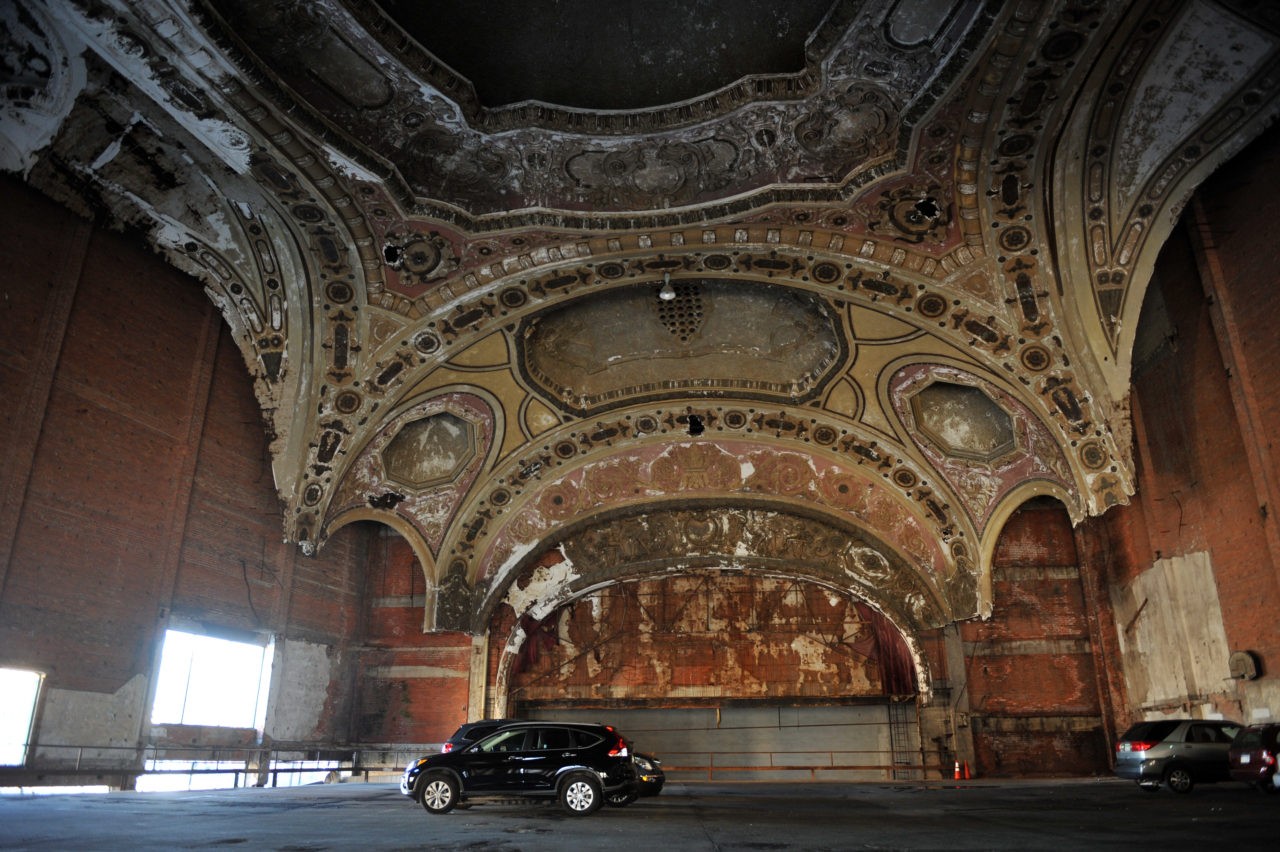 The things you should definitely explore are abandoned buildings in Detroit.
One of them is a Michigan Building an abandoned Michigan Theater. The Michigan Building is an office building and the former Michigan Theater in downtown Detroit, Michigan. It was constructed in 1925 and stands at 13 floors in height.
Today it contains a bar, restaurant, retail space, office space, a parking garage, and the shared coworking space Cowork at Michigan. This is one of the most breathtaking places in Detroit.
Favorite TV Series – Fargo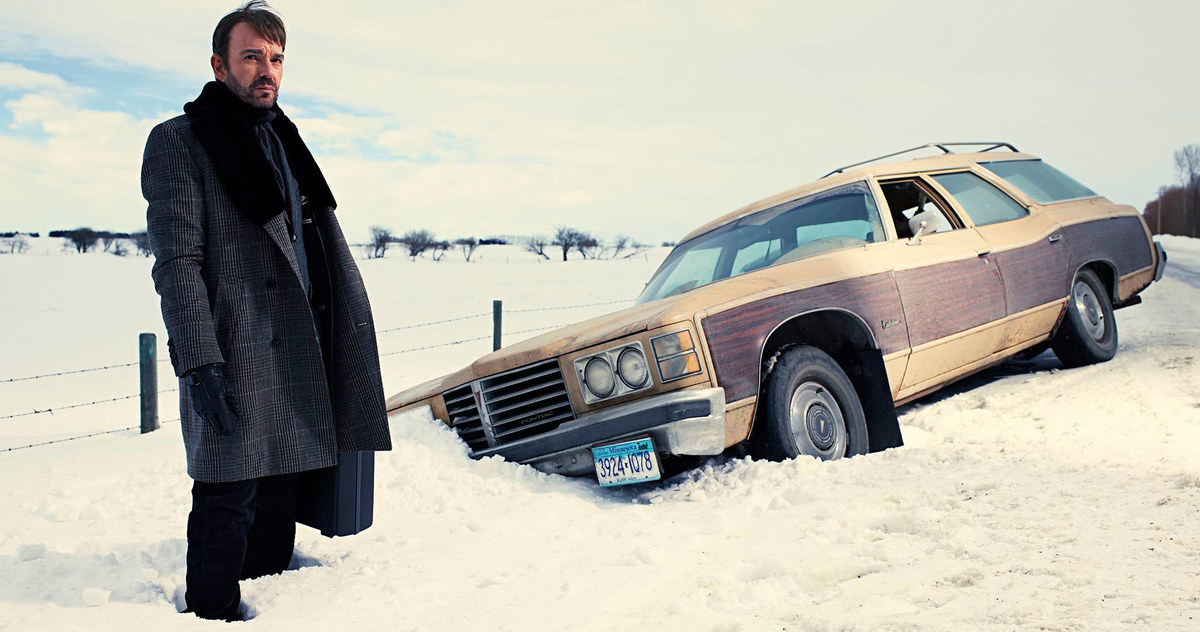 I always looking for some good tv shows to watch. This month I was absolutely impressed with an incredibly black comedy crime thriller Fargo. Best series to watch this winter, this show has blown my mind!
Fargo is an American anthology series in the genre of black tragicomedy. Created and authored by Noah Hawley. The project is inspired by the movie from Coen Brothers that was filmed in 1996.
Coen brothers are executive producers of the first series of the season. The premiere took place on 15 April 2014 on the FX channel.
If you are familiar with the amazing creativity of Coen Brothers you will definitely like this amazing series. Starring Cast: Billy Bob Thornton, Kirsten Dunst, Martin Freeman. IMBD 9/10
Favorite Coffee
If you love movies and enjoy art l think i can easly guess what you always have on your table? Coffee! Am i right? I don't know how about you, but whatever I do, I never miss a chance to enjoy a good cup of coffee. How about you?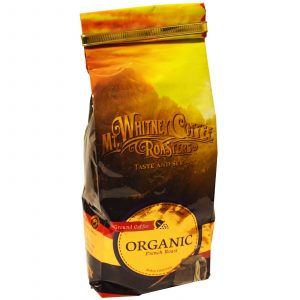 This month i have discovered an incredible collection of coffee that i have the honor to share with you. I am not good with coffee brands but I always can recognize a wonderful smell of coffee beans.
Mt. Whitney Coffee Roasters, Organic Ground Coffee, French Roast.
It is USDA Organic which i like a lot. It has just a little bit burnt flavor that French Roasts coffee has. The flavor is bold and slightly fruity with no strong aftertaste. Absolutely recommended!
Best Professional Photography Shopping Website
Adorama is the world's only full-service destination for photo, video and electronics. It`s more than just a camera store. Adorama offers the best selection and prices on professional photography and video gear, pro-audio, and consumer electronics such as home theaters, mobile computing, home office equipment and more.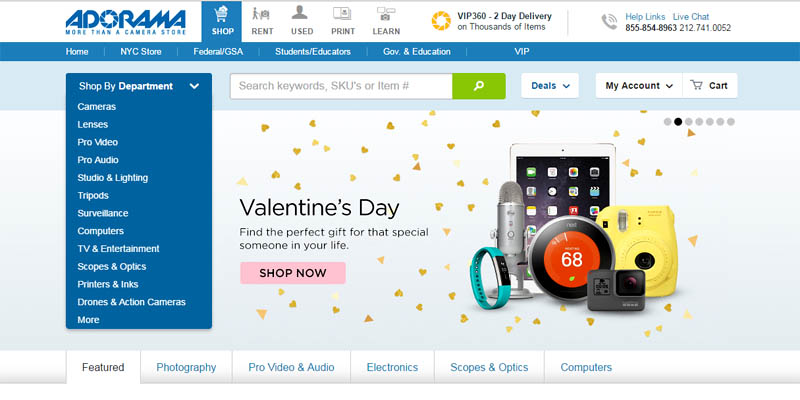 Best Bus and Train Search and Booking Service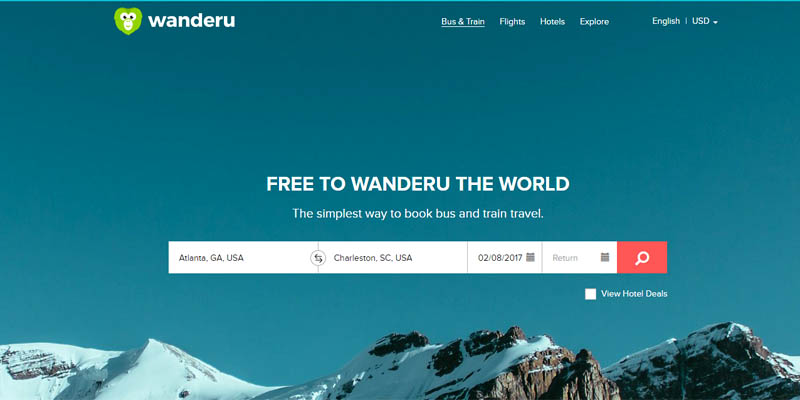 I am a traveler, therefore, it is vital for me to know the best connecting solutions in the country and where to find the cheapest bus tickets.
This month I have opened the best bus and train search service for traveling in the USA.
Wanderu bus booking system is the simplest way to book bus and train travel. Travelers can find, compare and book tickets for the most convenient and cost-effective itineraries across numerous bus and train lines in North America.
So, now I know where to book bus tickets online. I have got my ticket to Charleston, SC and I hope to share my travel experience with you next month in my next Monthly Favorites Post!