Art Show 'Wild and Civilised' Featuring Illustrations by Raquel Casilda, (London, UK)
It's been a long time since I featured an illustrator on Internet Vibes. Today I have a great occasion to do so inviting you to visit one of the most beautiful exhibitions in London, UK. Let me introduce you to a young and talented international artist & illustrator, Raquel Casilda.
She is an artist from London who creates beautiful and delicate female-inspired artworks. Raquel is a master of illustrations in portrait, fashion, and lifestyle. She also creates surface designs – seamless patterns and prints, which are very trendy those days.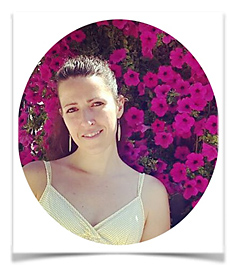 Flowing, decorative and feminine, her style features detailed and intricate images with vibrant color palettes and vigorous strokes.
Her artwork has many organic and intertwining elements to draw the viewer in. To create beautiful artwork, Raquel, used pencils, inks, and watercolor.
She intends to evoke organic vitality and fluid movement as an interpretation of the beauty and flow of the natural world and the feminine spirit. She believes life is all about fluid and harmonious dancing between elements that coexist.
Raquel says that from early childhood, she has been fascinated by the mystery and beauty of life and started to analyze the natural world around herself, and she still has been beautifully doing that!
Raquel's art combines traditional narrative aesthetics with bizarre and surrealist qualities. Her art is the world without boundaries or gravity, where any idea can manifest itself into poetic visuals.
Welcome to Art Show 'Wild and Civilised'
Since Raquel gained her BA honors in Fine Art and MFA in Art Education, her beautiful illustration artworks have been exhibited in exhibitions in the UK, Spain, Venezuela, Cuba, Brazil, Portugal, and Colombia – that's very impressive!
Raquel is a member of the Association of Illustrators in London. One of her beautiful illustrations has been selected to be a part of the art show 'Wild and Civilised' presented in partnership with Cass Art in their Art Space in Islington.
It is a great pleasure for me to congratulate Raquel on such an exciting event and invite you to join the party celebrating illustration art in London, UK. It is going to be one of the most beautiful art exhibitions in London this spring. 
The exhibition will be open from 16th to 30 May 2017 at The Cass Art Space, 66-67 Colebrooke Row, N1 8AB, London, UK
This exhibition includes work that demonstrates intricate details often associated with botanical work, alongside others that capture the raw energy of nature. It will show works in ink and watercolor that show the versatility and power of this medium. From street scenes to portraits, animals to landscapes this is an alluring and charming exhibition.
Illustrations by Raquel Casilda