Data Recovery: EaseUS Review
Every now and then, we accidentally delete files that we want to keep. In most cases, these usually end up in the Recycle bin but in some cases, we end deleting the files entirely or emptying our recycle bin which results in us losing valuable data.
It's happened to all of us at some point but that doesn't mean there's nothing you can do about it. With EaseUS free data recovery software recycle bin recovery isn't just a possibility it's a reality.
How Does Recycle Bin Recovery Work?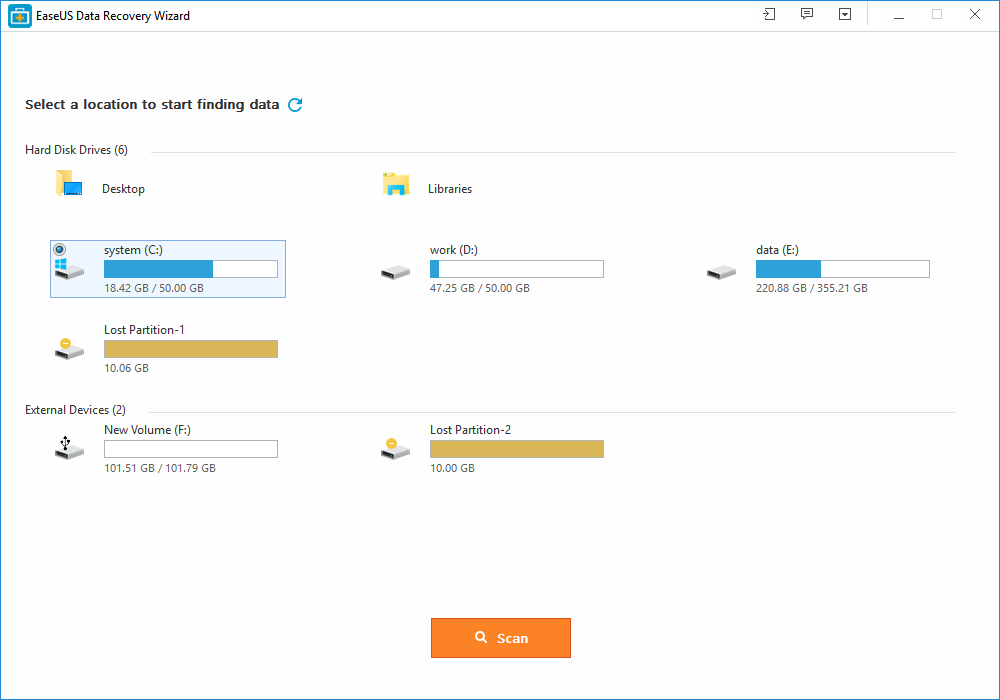 When you delete a file from the recycle bin that data is removed from the PC. The space occupied while being in the storage is made vacant for new Data but that doesn't mean that there's no way to get it back.
Windows 10 along with other OS keep track of files on the HDD through "pointers." Every bit of data in the form of files, folders, and even drives have a start and end pointer that tells Windows where the file's data begins and ends.
When you empty the recycle bin, Windows removes the pointer and marks the sectors containing the deleted file's data as available.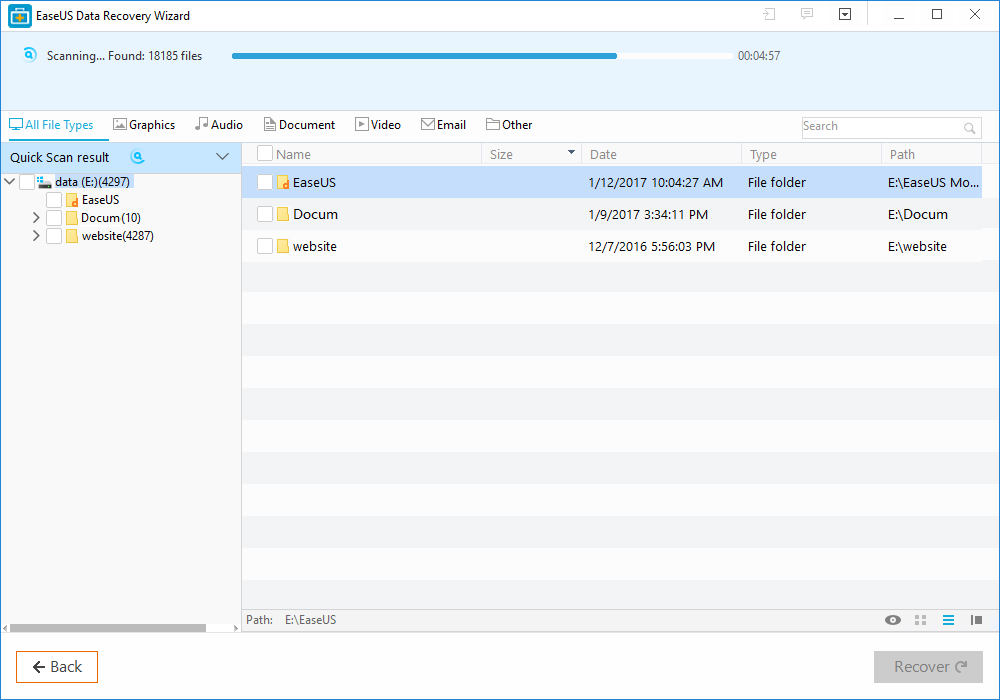 As the operating system views it, the file is no longer present on the HDD and the sectors in which the data for the file was contained can be used by another file.
In laymen's terms, only the space they took on the hard disk is made vacant but that doesn't mean that the data is lost for good this only means that it has lost the form in which it used to be. Using Free File Recovery Software for Recycle Bin Recovery can help you restore your data
EaseUS is a free data recovery software that's developed to not only get you fragments of a deleted file but rather the whole thing.
Unlike other free data recovery software that offers recycle bin recovery features, EaseUS Data Recovery Software tracks down put together and provide you with a complete as well as a sable file that you might have deleted by accident.
All you have to do to us EaseUS recycle bin recovery is download the Free Data Recovery Software from the official site and follow these simple steps:
Download the Of EaseUS Data Recovery Wizard Free from the official site.
Select the file type from the GUI you want to recover.
Then you'll be asked to select a location where you want to recover files from. Select Recycle bin for Recycle Bin Recovery.
Select deep scan for the most accurate results and start the scan.
After the scan is done, simply choose the file you want to restore and click on "Recover" – It's that simple!

Export
EaseUS Data Recovery Software is currently the most reliable, fastest, and efficient free data recovery software for recycle bin recovery that is unmatched in providing complete and executable files.
So, have you ever lost any files by accident? You could! You can learn more about EaseUS Software by visiting their official site.