Is Your Family Ready For A Pet?
Owning a pet is a significant commitment, and when you also have a family to think about, it can be a lot to juggle. But there are lots of positive aspects which will benefit the whole family, from teaching children responsibility to providing everyone with a cuddle buddy, getting a pet could be a great addition to your family. Weighing up the pros and cons is a great way to see if you are ready to take on a new bundle of joy.
There are lots of things to think about including how this new pet will fit into your lifestyle. If you're considering adding a furry friend to your household, take a look at some of the ways to tell that you're ready for a new companion.
Do you have time for a pet?
On the outset, you may think you have ample amount of time to pay attention to a new pet but the actual amount of time they take up could surprise you. If you get a dog, there are the standard walking duties to take care of and dependent on the breed you choose, they could need a few walks a day to get rid of that energy. Interacting with your pet also zaps up your time because pets that don't get attention start making their fun, which could be detrimental to your home.
Does your family have allergies?
If you haven't been around pets for a while and your children haven't lived with them before, there could be allergies that haven't surfaced yet. The last thing you want is to find out someone in the house is allergic after you've got your new friend. Try introducing the kids to someone else's pets because this can help to see if they develop any reactions.
Can you cope with regular cleaning?
If you have children, then you'll know how difficult it can be to keep a room tidy for more than five minutes. With a pet, this can be ten times worse. Pet hair, muddy paws, drool and accidents in the home can all lead to a lot more cleaning than you'd usually do. To make life a little more comfortable, getting the best carpet cleaner for pets will ensure your house is spick and span. For those more significant jobs experts such as My Technicare can help with cleaning up after your pet with non-toxic carpet cleaning solutions.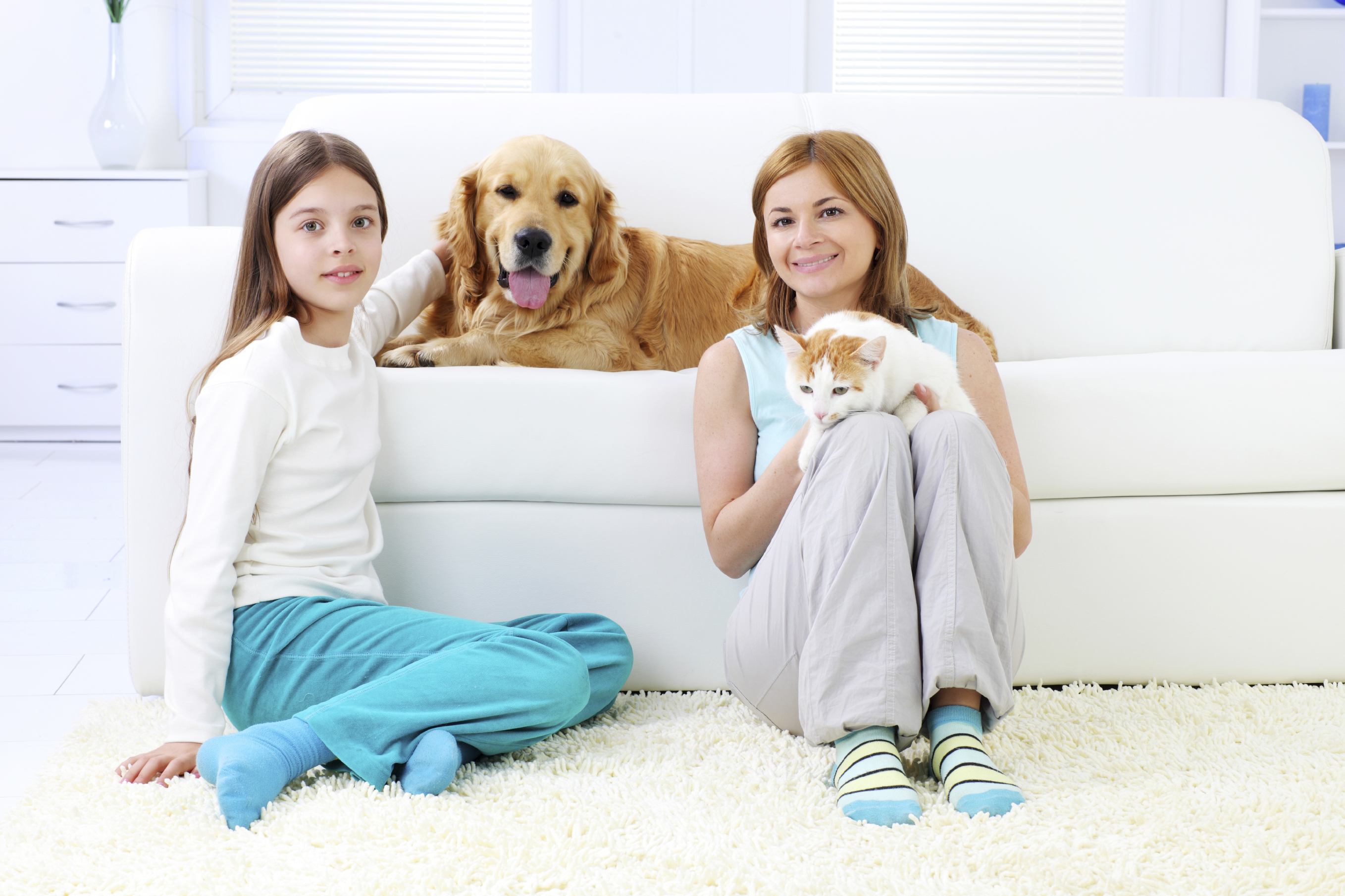 Ready For A Pet: 
Have you considered the extra costs?
Caring for a pet will add extra costs to your monthly budget. It's not just the food they consume, but also you'll need to think about pet insurance in case of injury or illness. These costs can also differ depending on the type of pet you get and the size of it. Considering this before you buy one can help budget this into your household expenses.
Pets are a fantastic addition to the family but asking yourself these questions can help you decide whether you are ready to add to your brood.