Naked Bike Ride and F

remont Solstice Parade
If you think you have seen the extraordinary multitudes, wait until the Fremont Solstice Parade for the annual summer celebration!
---
An event that gathers an absolute amount of the brightest, beautiful and creative individuals in the Seattle Area! Seattle Solstice Parade – since 1972, Fremont celebrates the Summer Solstice majorly through art, spirit, sharing, celebration, and working together for the common good.
During Fremont Fair weekend, folks from all walks of life congregate to shop, eat, drink, perform, smile, dance, run, converse, debate, groove, and parade. If you have a love for beer, food, and other fun stuff you won't get disappointed at Fremont Solstice Parade. Not at all!
Naked Bike Ride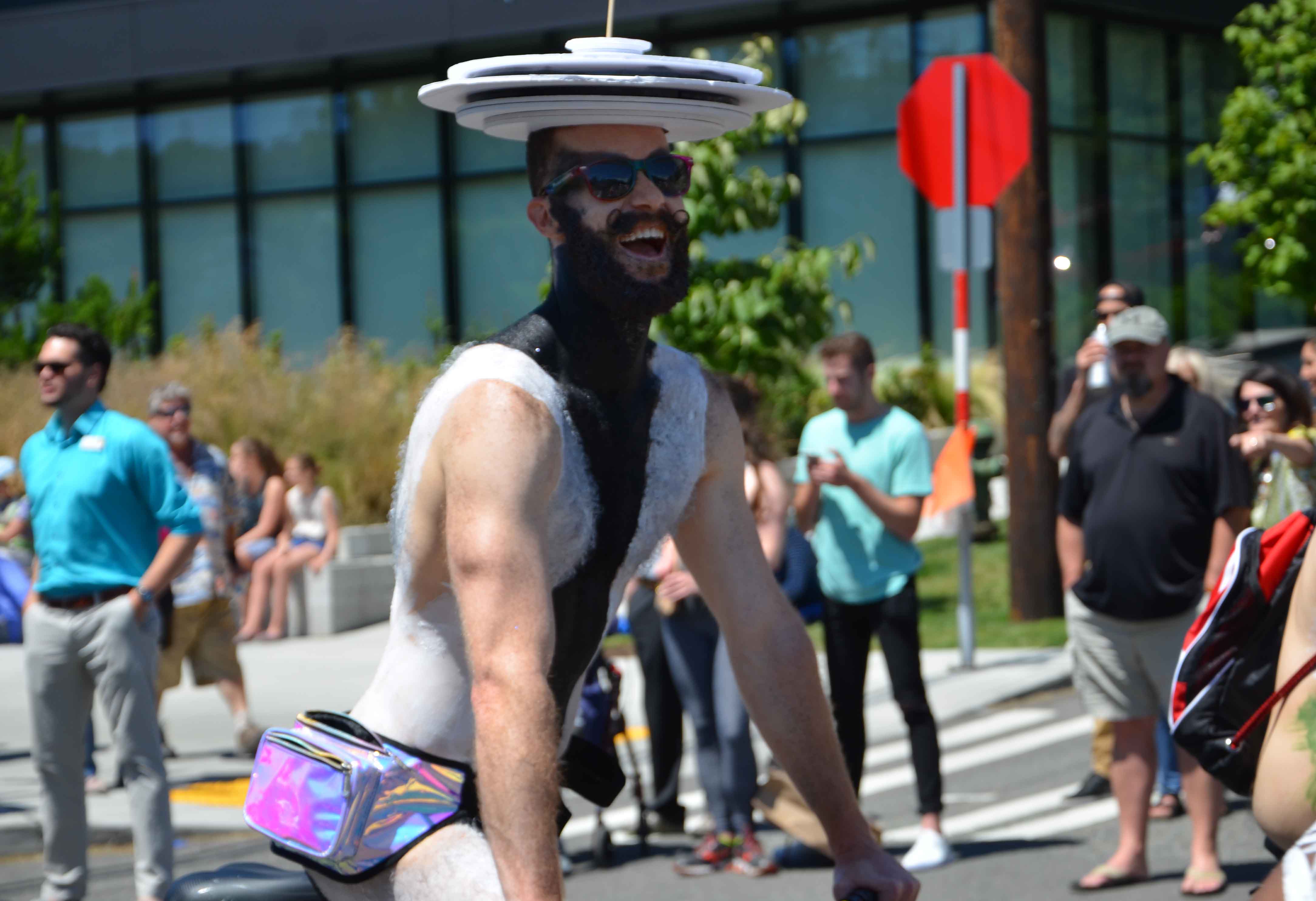 Anyone can participate in this amazingly bright annual event, also known as Seattle Solstice Parade. The biggest highlight of the event – nude people riding bicycles through the Fremont. Well, yes, exactly – the naked cycling of bikes coupled with festivities makes the event one of the most awaited events in town.
Naked Bike Ride: What makes F

remont Solstice Parade 

so special? 
Yes, one may think so, but the event carries unique glory due to its uniqueness-style and flair, political humor, energetic ensembles, as well as creative floats. As a matter of fact, it differs from other related events in the US in that it's people-powered. You will not notice any motorized vehicles save handmade creativity. These factors make it stand out from other mainstream events:
No printed words, signage or recognizable logos;
No live animals – except guide animals;
No motorized vehicles – except motorized wheelchairs.
No functional weapons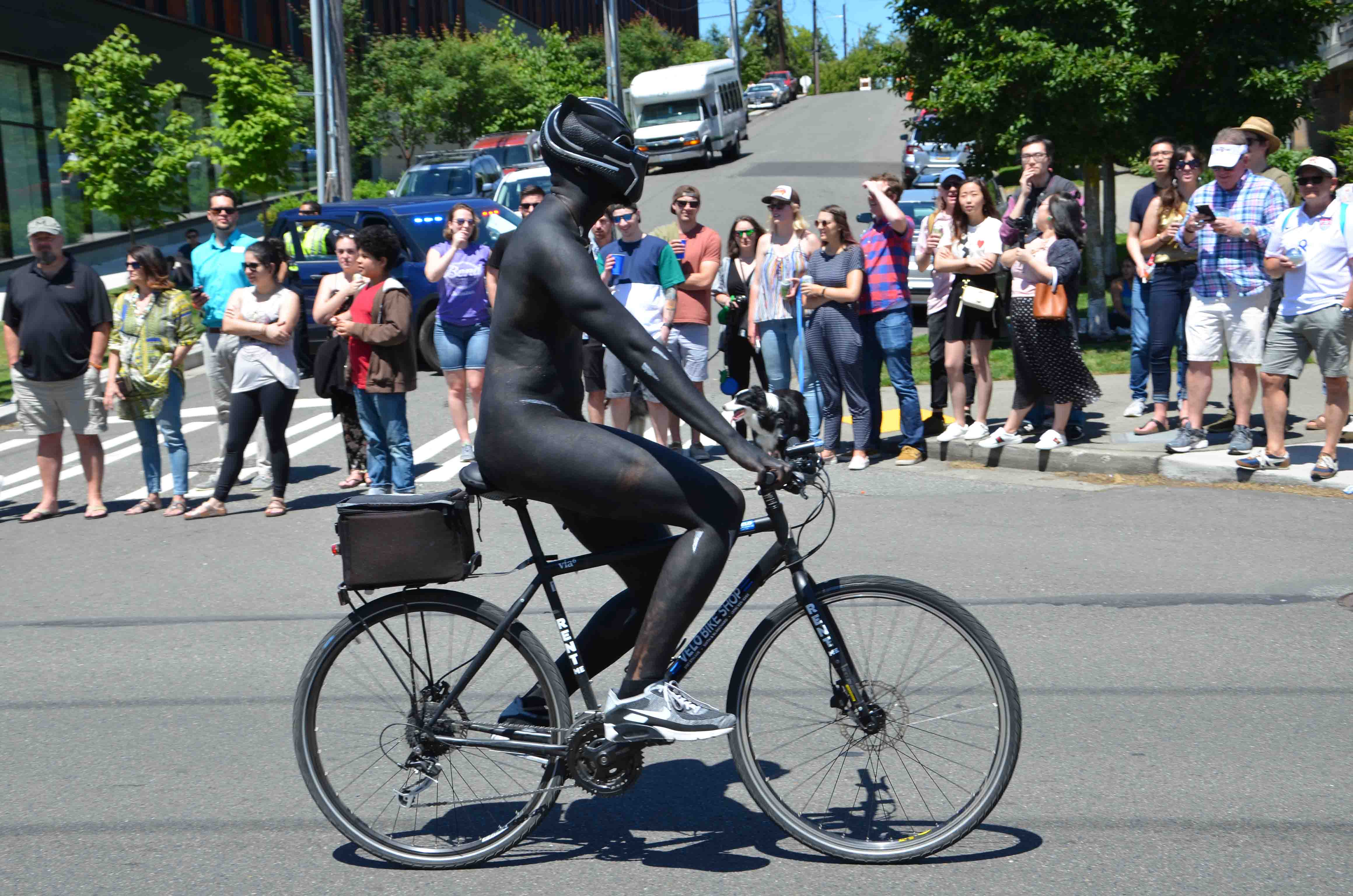 Notably, the parade is graced by naked bikers, either completely naked or painted themselves to bring out an expression of a costume. Purposely, the painting features cool designs aimed at taking away attention from "ladies garden" and the "gentleman sausage." Wow!
There are still other riders who chose to go without pants. Here, you get to see the wonders nature has to offer!!! Being the longest day of the year, the Solstice Festival Seattle celebrates the summer's solstices on June 21st, as a rule of thumb. Then the parade occurs yearly on a Saturday leading to the solstice.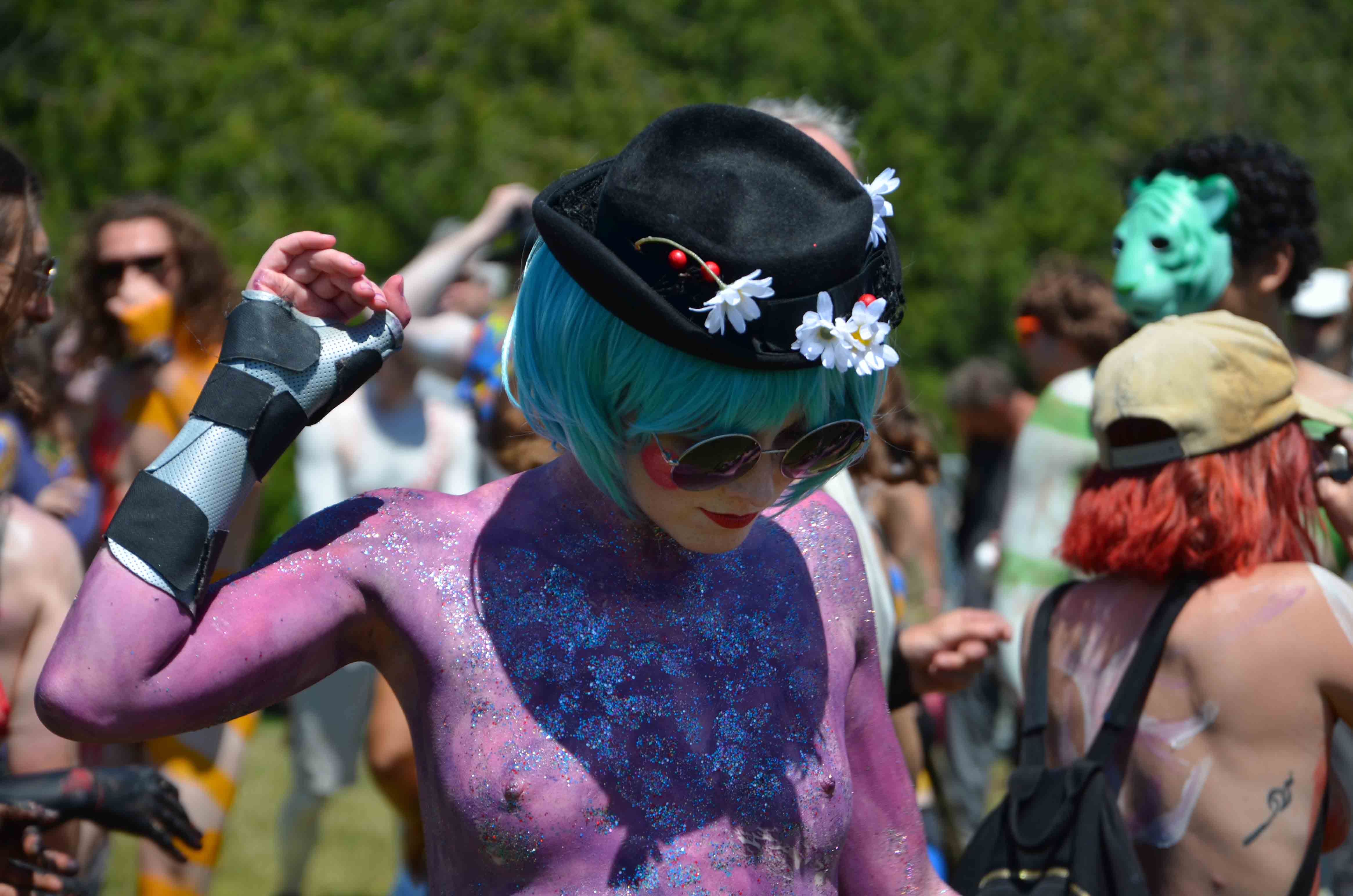 Everybody talks about the nude cyclist, and sure it's a big highlight. There are other outstanding features, however, with Fremont Solstice Parade.
Top-Notch Festival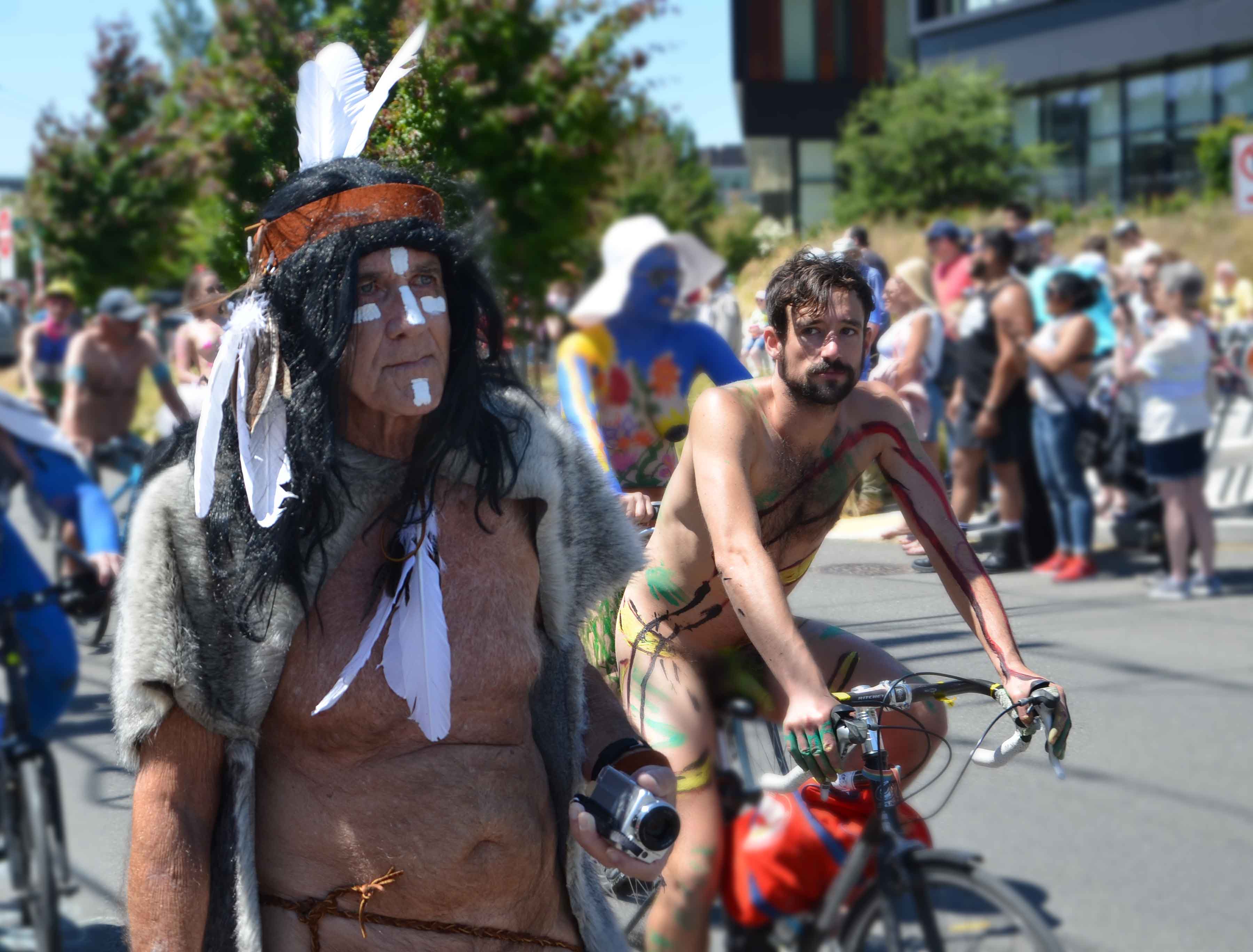 You will most probably enjoy the giant slide, and Numerous give-a-ways, nudist booths, local craft makers hawking nice stuff, and much more.
Delicacies
In this parade, the food served will tempt you to want to expand your thorax to the elastic limit. From corndogs, funnel cakes, roasted corn, piroshki, and many yummy others.
All Fun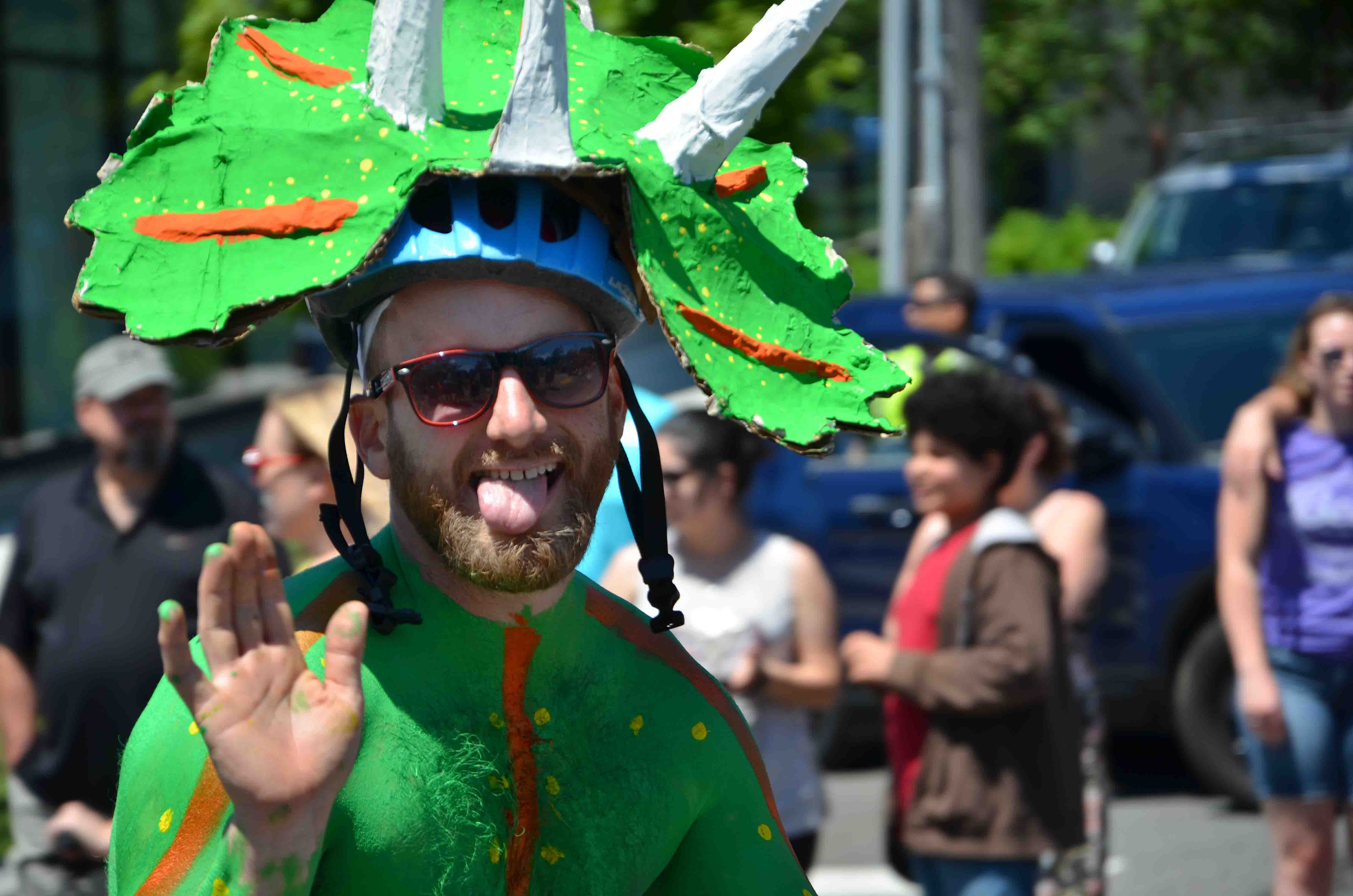 The Seattle Solstice Parade is tailored to reward you with tonnes of fun. You won't want to miss any bit, so get a nice spot or be pretty tall and capture every moment. The parade is kind of friendly despite the nudity, as it features different themes for artsy, dancey, and fun, and of course, you can see a lot of extraordinary fest attire fashion ideas for Summer.
With the actual Solstice taking place in June every year, all ages get a warm welcome at the fair, to enjoy many art activities, a giant bouncy slide, and lots of entertainment for kids and families at Fremont Abbey Arts. Additionally, all events are offered free of charge, but with a plea for donations.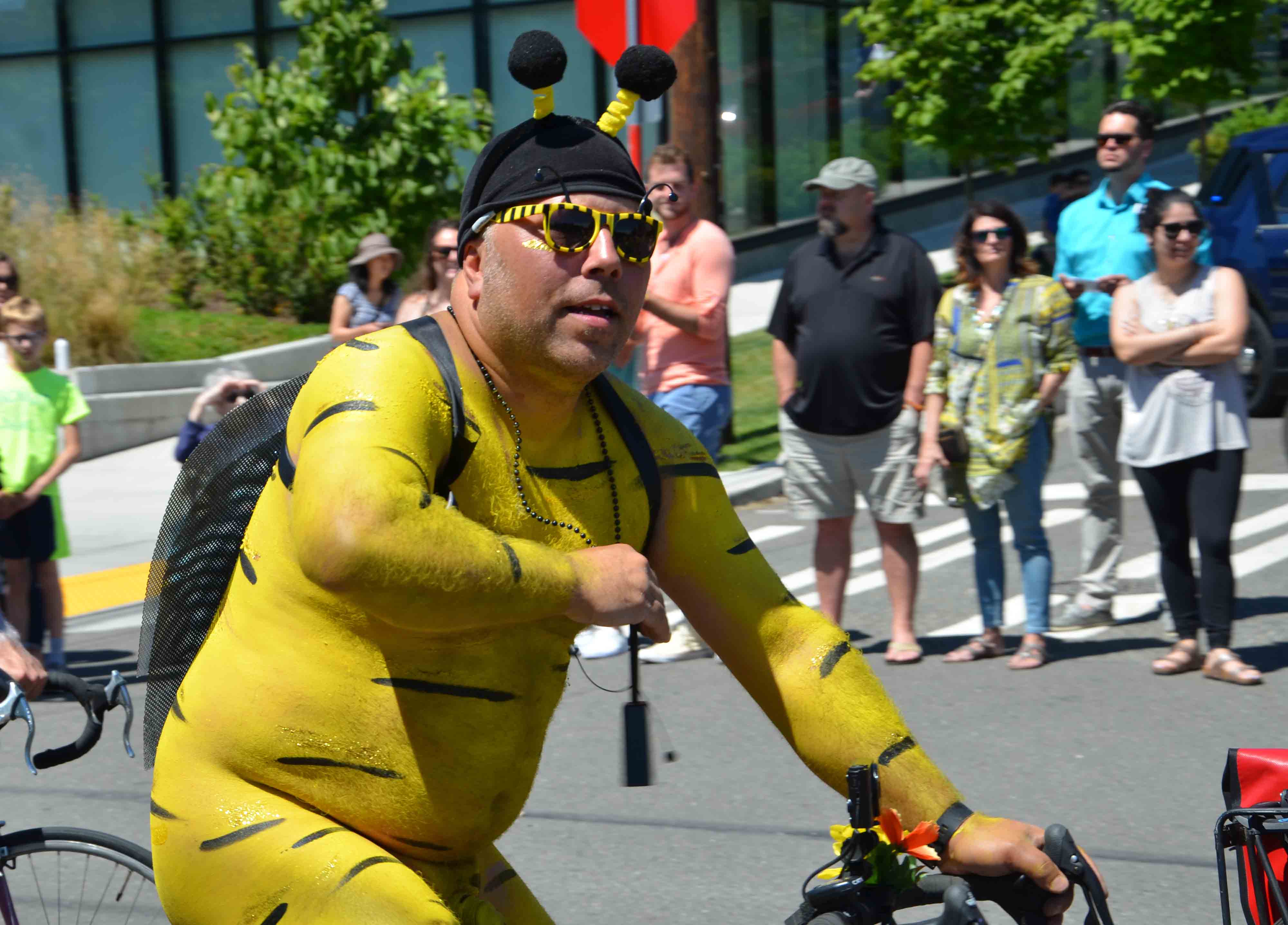 There is usually a big green hat for donations during the parade, plus tip jars placed at the beer gardens and fair information stations. These donations go to the fair and local charities. Lest see some pictures of Fremont Solstice Parade participants!
Let`s see some beautiful Fremont Parade 2018 photos. Every year the participants get more creative with their ideas and I am already looking forward to seeing next Fremont Solstice Parade 2019.
Fremont Solstice Parade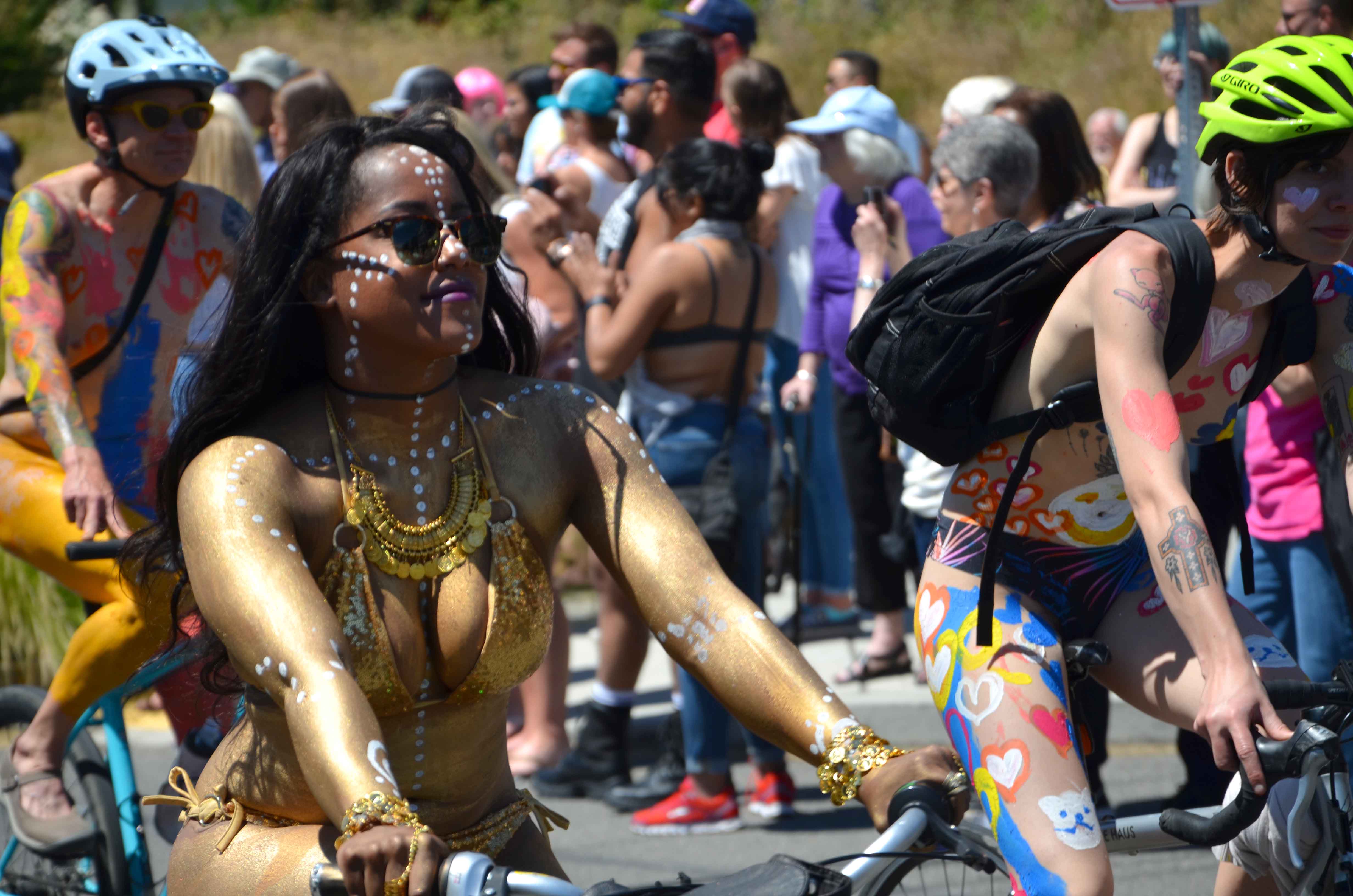 Time: 1 p.m. Saturday, June 16, preceded by bicyclists, 12:45 p.m. Location: Northwest 39th Street and Leary Way Northwest to Gas Works Park, 2101 N. Northlake Way, Seattle
The Collection of Pictures of Fremont Parade 2018